"A house is made with walls and beams,

A home is made with love and dreams"
The distinction between a house and a home is an important one, and I'm not entirely convinced how well the latter lends itself to competitive scrutiny. Nevertheless, I did enjoy the RTÉ Home of the Year as a showcase of beautiful homes from all around Ireland. In all, twenty one homes were featured, and each were judged on their functionality, individuality, and design flair. On the judging panel were interior designer and architect Hugh Wallace, award-winning architect Declan O'Donnell, and textiles and homewares designer, Helen James. 
The series included an impressive array of self-builds, restorations, renovations, and conversions, and everything from terraces to farmhouses, with interiors varying from industrial chic to cosy cottage, from quirky and eclectic – even psychedelic – to crisp and minimal. Helen James surmised: "I think Irish people have a reputation for being quite conservative in their homes, but this competition has shown me that we are celebrating our homes, that actually people are so proud and so brave in their homes now."
A particular favourite of mine was Carla Benedetti's renovated Georgian terrace in Dublin. I love how the original features of the building have been maintained while introducing a cool new style that is dark, cosy, and eminently stylish.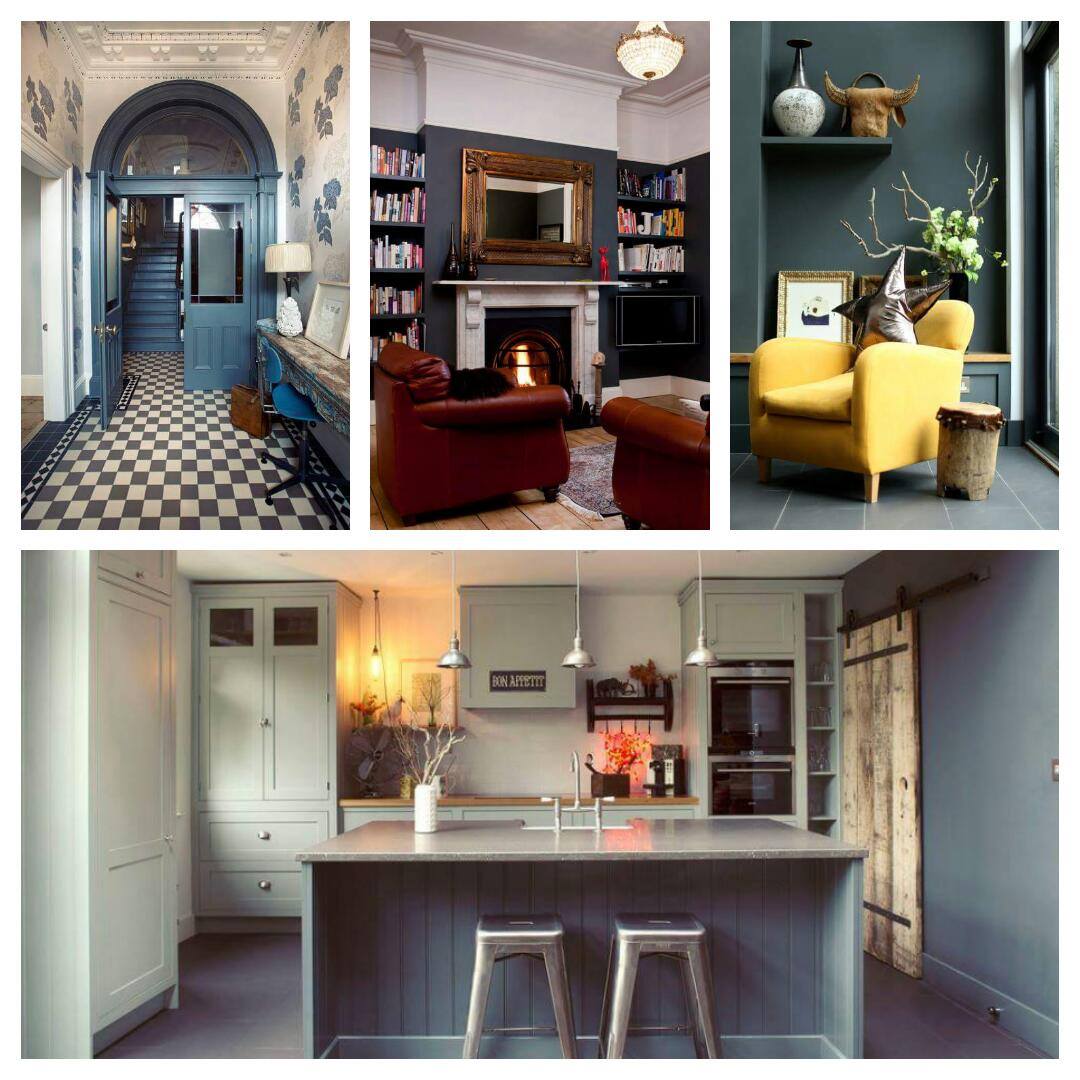 Follow The House that Will
Facebook | Instagram | Bloglovin'
The winning home was Ita Molloy's and Andrew Harvey's two-part eco-friendly house comprised of a public half and a private half, separated by a door hidden in a library wall. The bathroom features a concrete wall with natural elements such as leaves and shells imprinted and embedded into it, which I loved, but I feel it was let down in terms of its functionality because of its openness … a bathroom without a door is definitely not for everyone!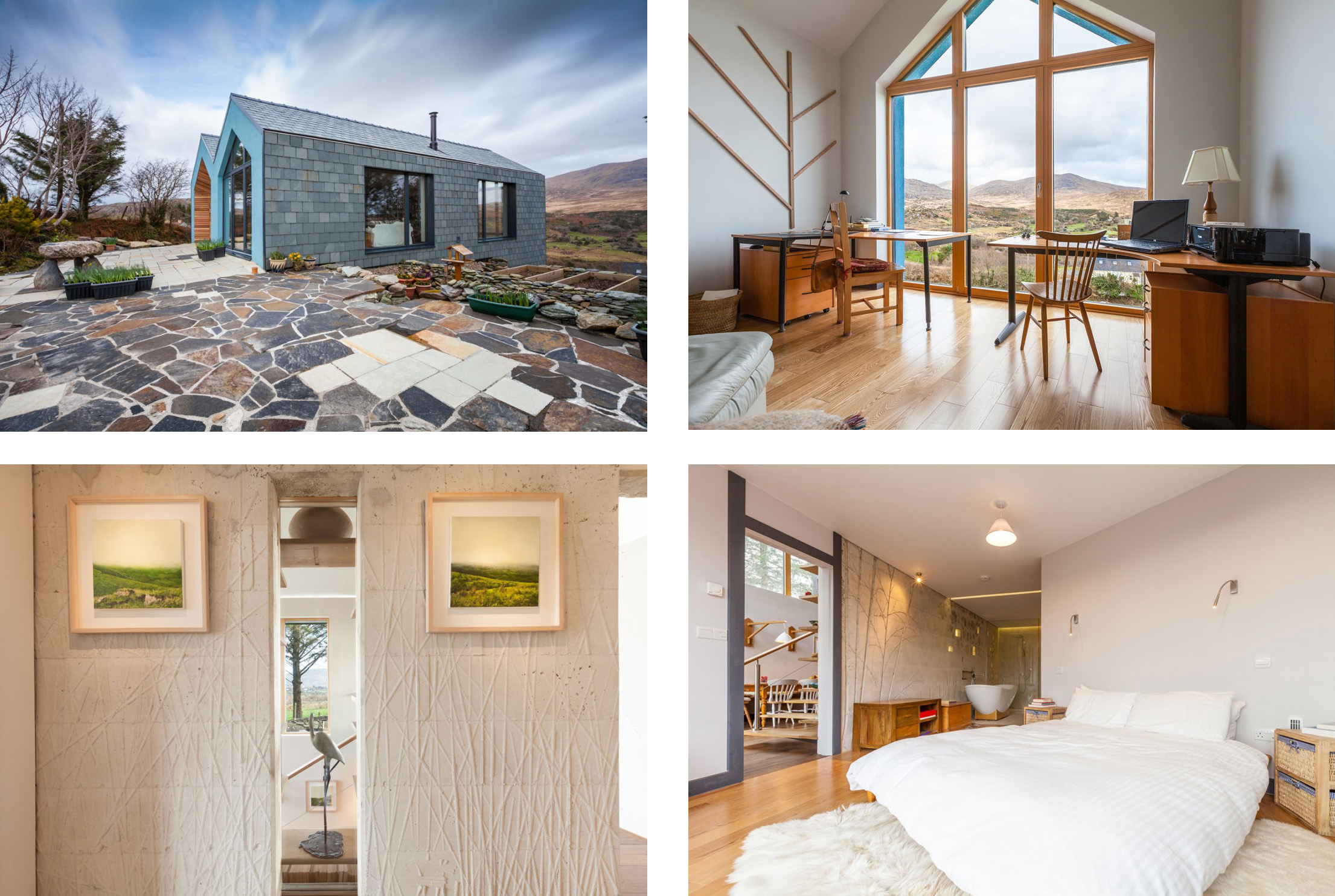 I was especially excited to see two splendid representations of a uniquely Irish vernacular architecture: the traditional thatched cottage. Both are wonderful examples of how these historic homes can be adapted for modern living. As Hugh Wallace noted, "It's very important that the thatched cottages that are left in this country are maintained, restored, and used, because they're part of our heritage."
Karen O'Connor's 'Teach Trá' in Furbo, County Galway, is a picture-perfect traditional cottage with a surprisingly light and spacious interior. The double-height, open-plan living area cleverly juxtaposes original features such as the stone fireplace with unexpected personal touches like the glass chandelier suspended from the white timber-clad roof space. The crisp whiteness throughout is complemented by shades of aqua to accentuate the beachy theme, and punctuated with a bright red to add warmth. Unfortunately, the quaint cottage lost marks with the judges because the cooking and cleaning functions of the kitchen were divided between the cottage itself and an extension, and I must agree with their assessment that it would have been better to contain the kitchen entirely within the original footprint of the cottage and to use the extension as a dining area. However, this minor shortfall did not detract from the overall charm of the home, with its fresh interior that is reminiscent of the New England style, yet retains its distinctive Irish character.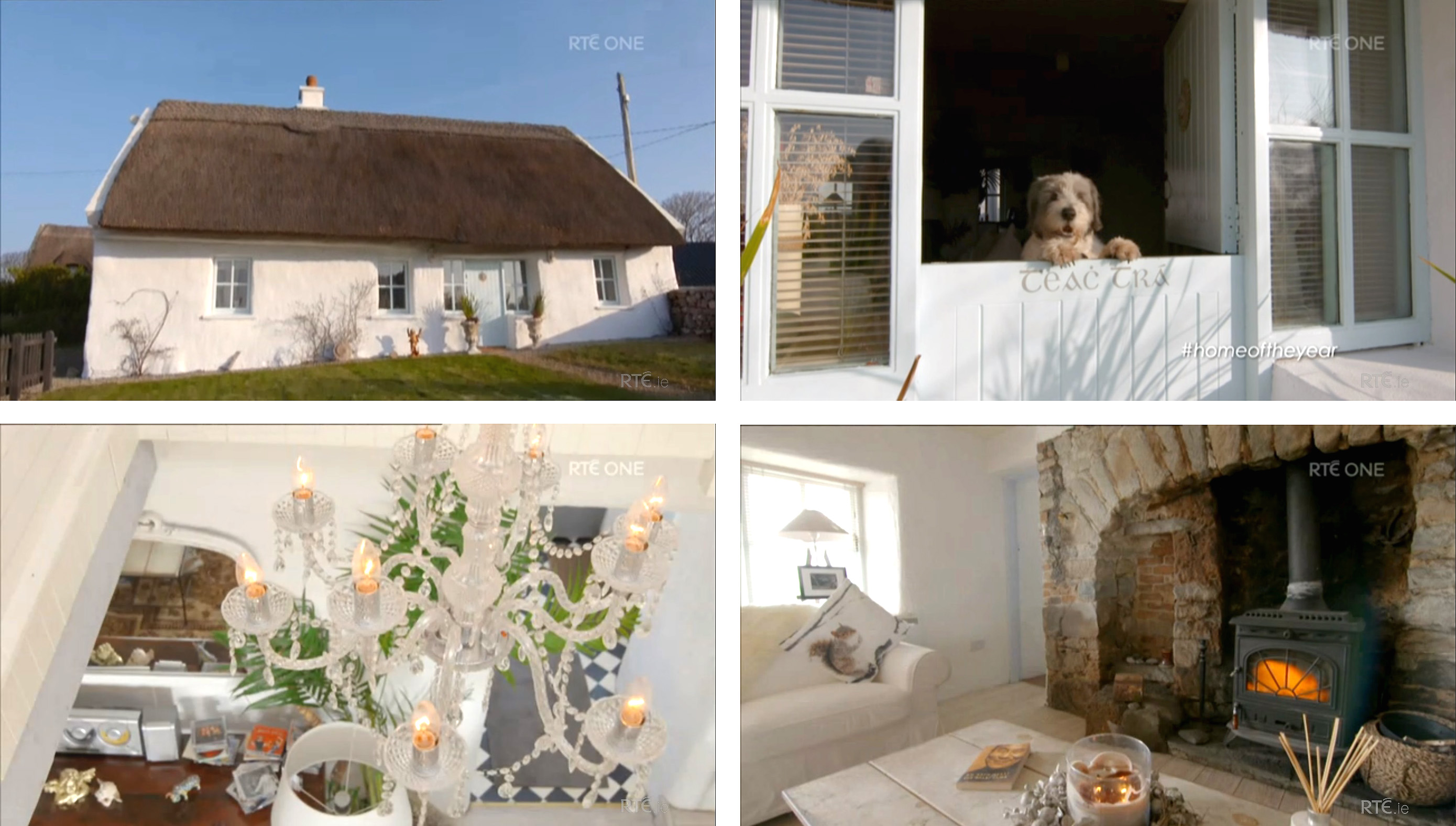 You can see the judges' first impressions of Teach Trá here …
Patti O'Neill's restoration of her Tipperary home was perhaps my favourite of all on the series. Converting a damp old cottage into a warm, contemporary home was a monumental undertaking. You can see the before pics and read more about the project here.
I really admire Patti's approach to the conservation, which she says is to "adapt it to modern life, but be very respectful." All the original stonework was restored and the damp concrete floor was replaced with a breathable limecrete slab. Solar panels and a stove with back boiler supply the underfloor heating. The old windows were replaced with triple-glazed units and sheepswool insulation was added to the roof.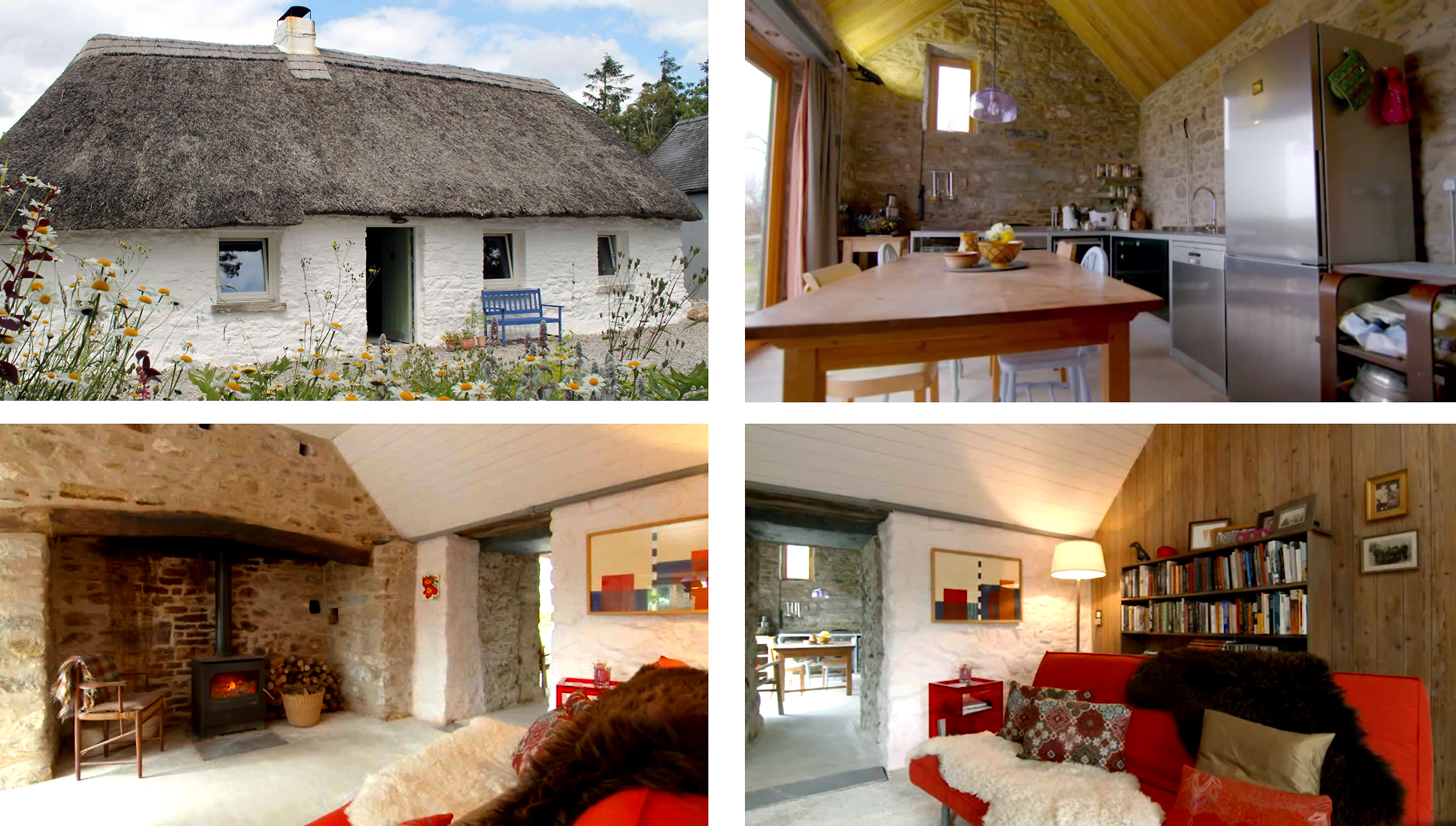 The décor is equally impressive, and cleverly blends traditional, industrial, mid-century, and scandi styles to create a unique character within this centuries-old cottage. I love the honesty of the materials used throughout the home: the exposed original stonework, the wood panelling, the limecrete floors, the industrial stainless steel kitchen, and the variety of textures provided by the soft furnishings including sheepskin rugs, soft linens, and plaid blankets. The only thing I might change would be to have a bigger bed; like Hugh, I like my creature comforts! But I'm sure I would be comforted by sitting at that kitchen table looking out through the large picture window at the beautiful views of the hills and lake beyond in what is a remarkable project and a beautiful home.
Here, Patti herself talks about her newly-finished home …
And you can hear the judges' commentary here:
Did you watch the series? What were your particular favourites?

Related posts: