I couldn't believe my luck when I managed to bag myself a couple of free passes to this year's National Crafts and Design Fair in a social media giveaway by Dublin-based graphic designers, Keep Going Sure It's Grand.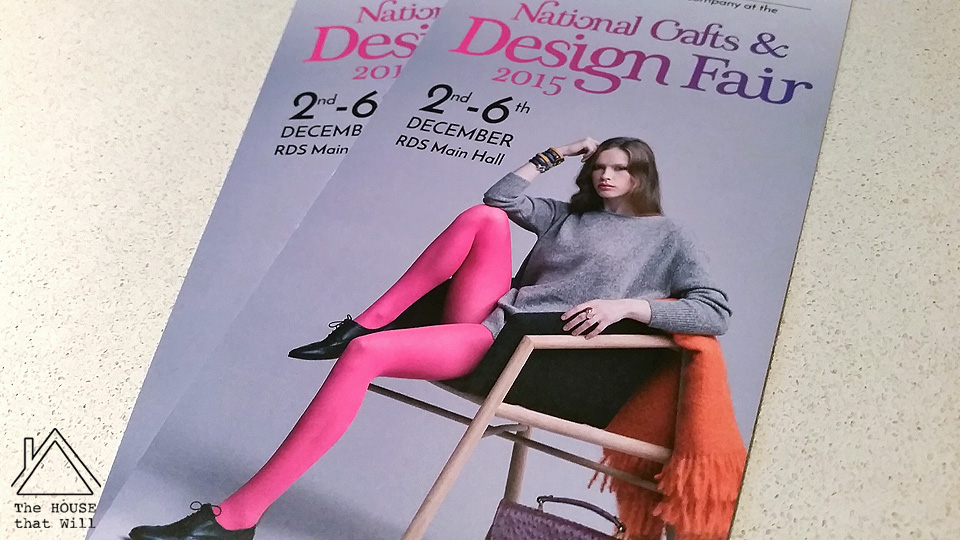 The tickets arrived in the Wednesday morning post and the following day, Hubby and I made our way to the exhibition halls at the RDS. Despite poor signage causing us (and several others I overheard complaining) to spend almost an hour circling the RDS in rush-hour traffic, we eventually made our way to the Simmonscourt car park. 
Once inside, the hassle of getting there was soon forgotten as the fabulous stands on view made choosing where to start a difficult decision. The National Crafts and Design Fair held at the RDS in Dublin from 2nd-6th December 2015 is, after all, the country's largest celebration of crafts, showcasing the unique work of more than 500 designers, artists, and craftspeople.
I was genuinely impressed by the quality, number, and variety of crafts on show by producers from all over Ireland and beyond. Alongside collectibles were items priced for the seasonal gift market, so a mini shopping spree was inevitable!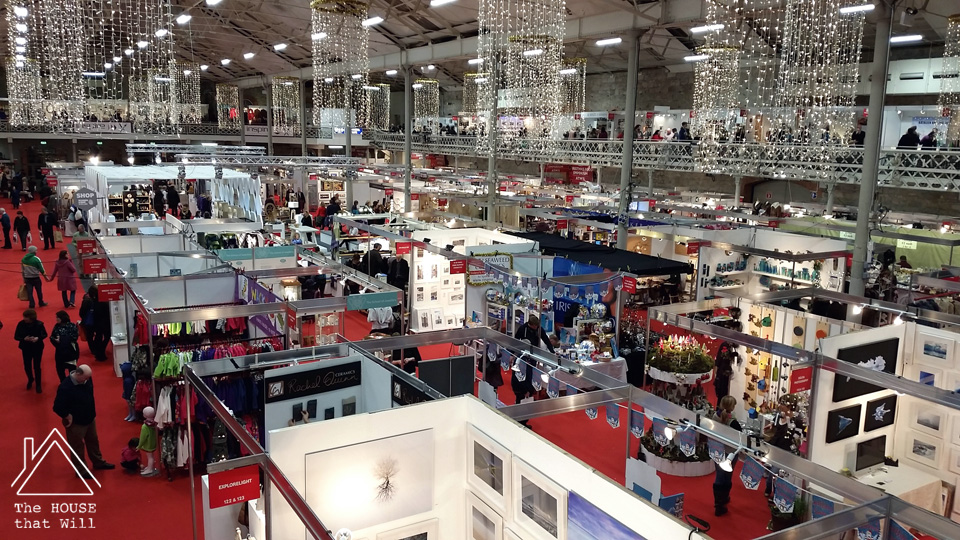 s
As I browsed the aisles of stalls, what struck me was the wonderful opportunity a fair such as this presents to talk to the craftspeople about their work. With every conversation I had, I was very touched by the way in which each artist spoke so enthusiastically about their work; not because they were trying to force a sale, but because it is their passion for what they do that drives them. I learned something from each person and saw a lot of inspiring work, so I am excited to share just a few of my favourites with you. 
Tony Laverick's ceramic art had already caught my eye when I saw it featured on the entrance ticket. I just love the sturdy shapes, the colour blocking, and the use of metallic glazes. When I came face-to-face with these pieces, I couldn't help wanting to reach out and touch them! Luckily, their creator didn't mind, and we struck up a lovely conversation about his work. These are truly works of art and are priced accordingly, so it's not something one would buy on impulse (at least not on my budget). But I do really love these and am seriously considering saving up to buy one at a later date.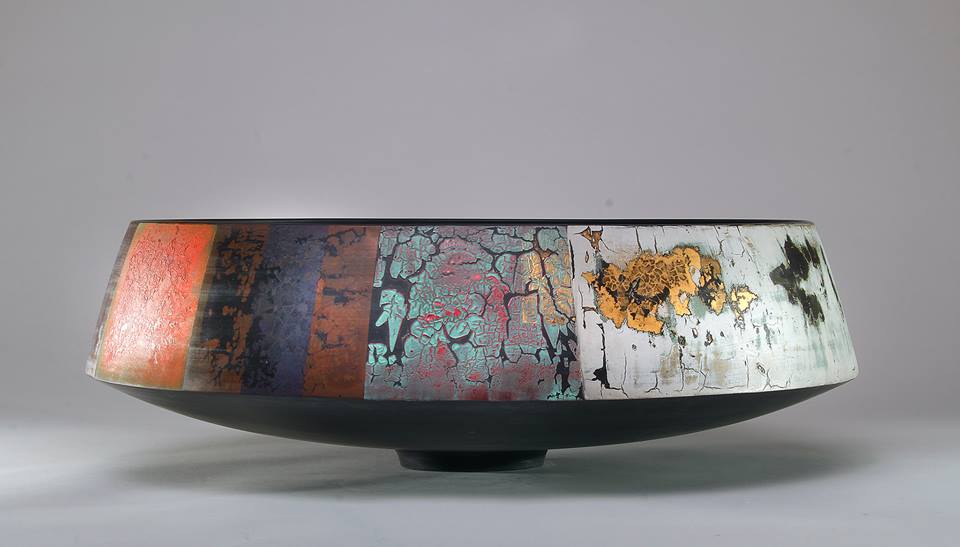 My first purchase of the day was a beautifully-made leather wallet from Barry Patel of Hide & Seek. Apparently this is based on a design by Mulberry, and the craftsmanship is remarkable. As it happens, it was end-of-season stock, so I was delighted to be able to pick it up for very reasonable price.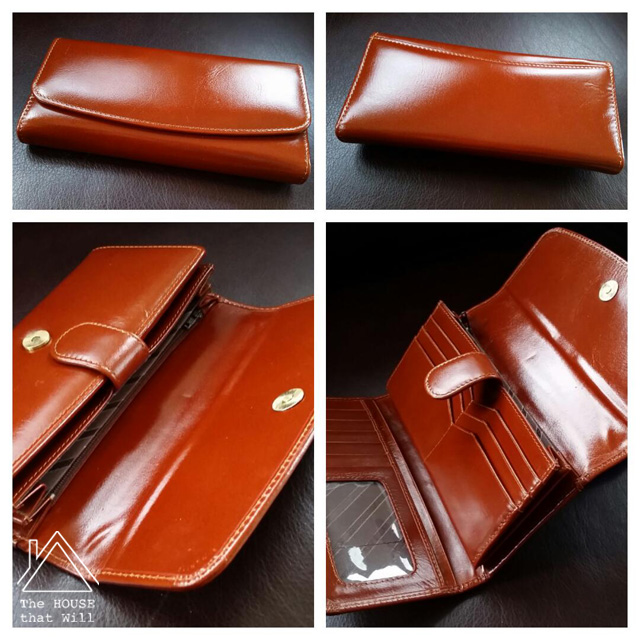 Growing up in the west of Ireland, we always had plenty of Foxford blankets around the house. I even remember a family outing to the mill in Mayo, and my fondness of wool blankets has endured to this day. Happily, there were many stands at the fair dedicated to the great Irish tradition of the woollen mill. Foxford were represented, as were two new (to me) companies based in Co. Donegal.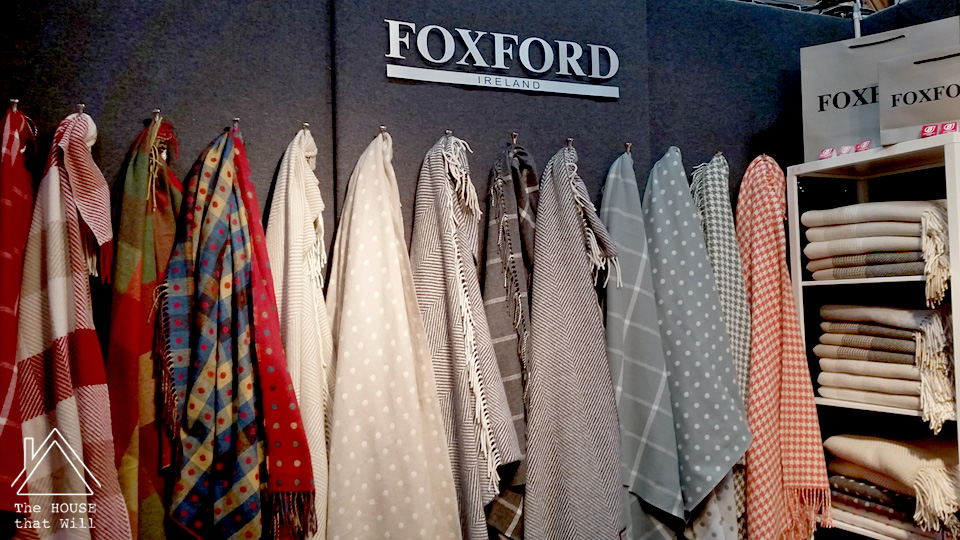 The first was Studio Donegal. I really love their Undulating Twill Blanket. It is a chunky weave, very warm, and comes in a variety of colour combinations. I almost bought the oatmeal one before deciding that it's probably best to wait until we  get our new couch before I start deciding on a colour scheme - but I really want one to snuggle under on winter evenings!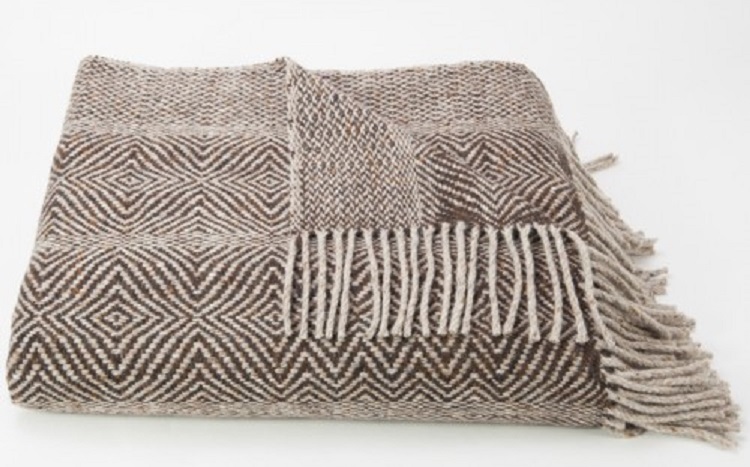 I also fell in love with almost everything displayed by McNutts Donegal Woollen Mills. Their Merino lambswool throws are incredibly soft and cosy and I adore the colour combinations, such as this Bottle & Mustard Reversible Throw.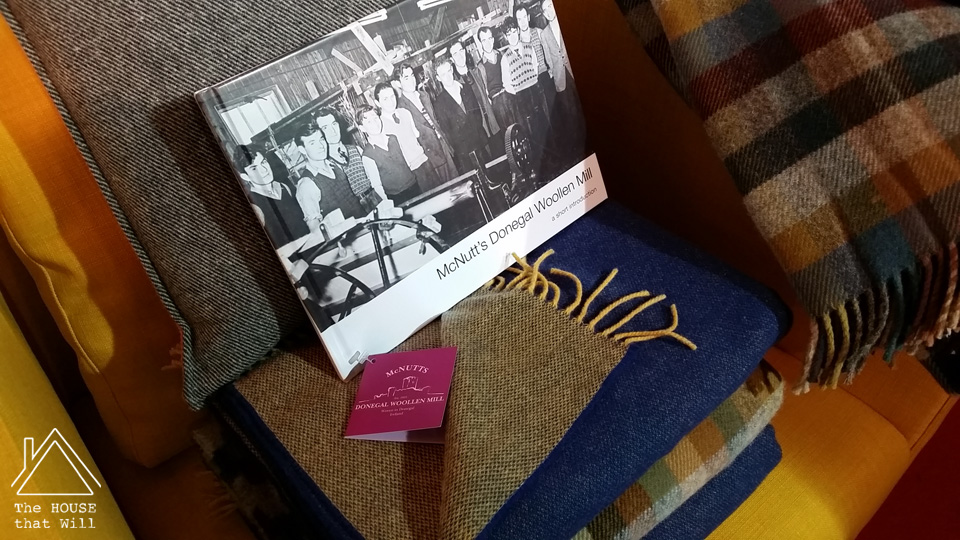 Another thing I can't resist is a cloche hat. I have several, and they really suit me, but I don't often have occasion to wear them. So that was the only reason I talked myself out of buying one of the stunning ones on offer by Olann. These are really special and I already regret not treating myself to one.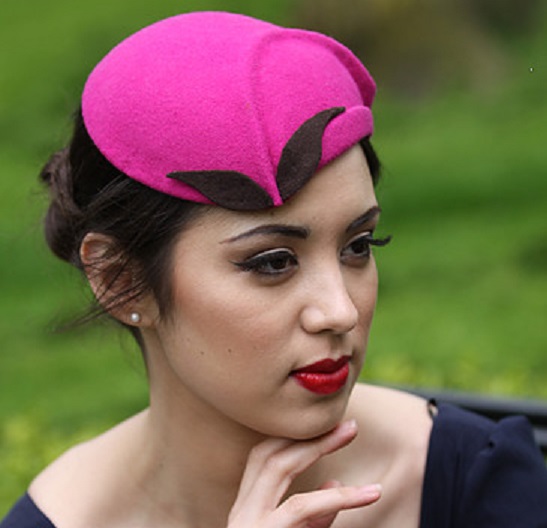 The first time I passed the Red Earth Designs stand, I did somehow manage to walk away empty-handed. But towards the end of the evening, as we paused for a cup of coffee, I just sat there thinking about the Sea Urchin Tealights I had seen … so I went back and got one. I took forever to choose between the plain one (that looked lifelike), the one decorated with pure gold (that first caught my eye), or the one with platinum (that I thought would best match the bathroom in which I wanted to display it). While I deliberated, I enjoyed the banter with the red-haired identical twins who run the business. Claire told me all about the process she uses to make the tealights, which includes mixing paper with porcelain. The paper subsequently burns away during the firing, but the process strengthens the porcelain. They also shrink in size by two-thirds in the kiln, which is amazing to me. Each of the perforations in the surface is painstakingly done by hand, and I love the delicate quality that produces – although I am assured that they are a lot tougher than they look. They are simply beautiful to look at and to hold, and they exude a warm, softly-translucent glow when a tealight is lit inside. I'm so glad I didn't leave without it!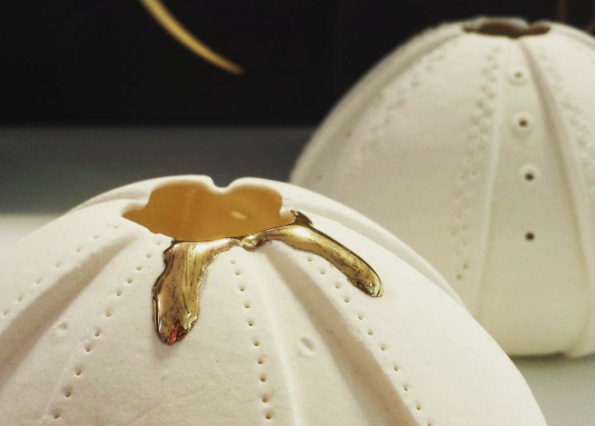 I also had a very enlightening chat with the owner of The Ethical Silk Company. I learned that the usual way to produce silk involves boiling the silkworms alive to extract the long, unbroken silk threads from the cocoons. However the silk used by The Ethical Silk Company is different because the producers wait until the silkworms have hatched from the cocoon. This produces several shorter strands of silk as the worms will have broken them as they emerge, so there is a lot of wastage with this production method. However it is obviously much more animal-friendly than the traditional way of doing it. The Ethical Silk Company also works according to Fairtrade principles. I really love the silk wraps which, as the owner demonstrated to me, would be great for travelling owing to the natural properties of the silk that make them lightweight enough to wear as a neck scarf, yet warm enough and large enough to use as a blanket. They come in a choice of three colours – ivory, mustard, or blue – and I would most definitely have bought one only for the sad fact that none of those colours look good on me at all. Some of the other products in the range include a lovely blue/brown print so I'm really hoping that the wraps will soon be available in that pattern too.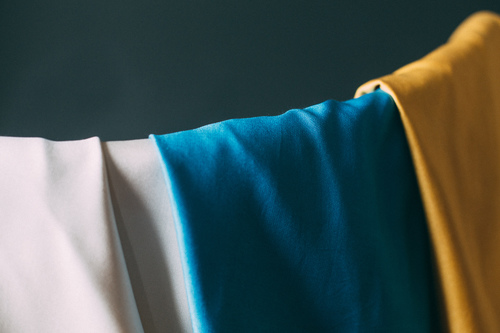 Something else that caught my eye was the handmade jewellery by Martina Hamilton. I particularly fell for the pieces inspired by the seashore in her native Sligo. Jewellery is not something I typically buy for myself (perhaps I should), so I'm not-so-secretly hoping for a present of this Shell Pendent in sliver and gold!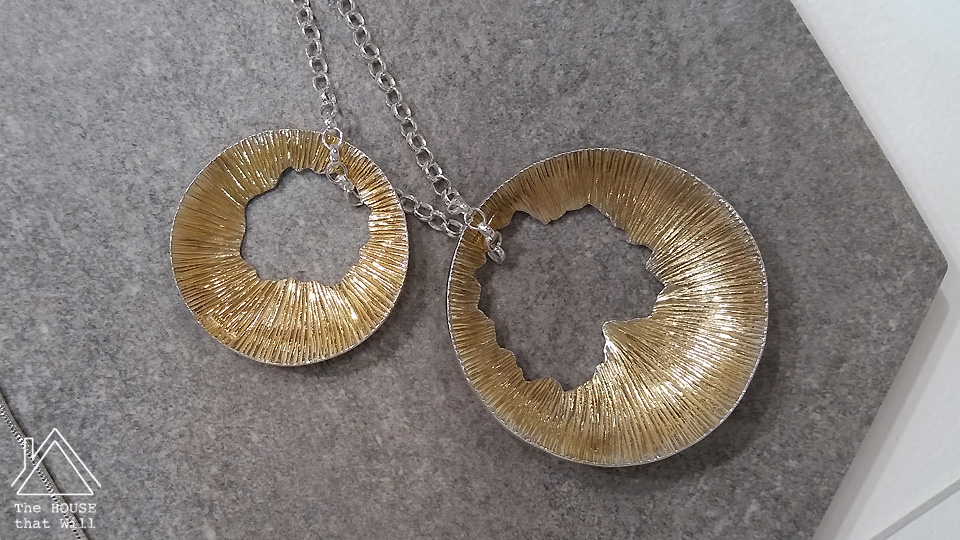 Meanwhile my nose led me to the Brooke & Shoals display of scented candles. I have a heightened sense of smell that can cause me to be easily nauseated by artificial fragrances, so I am always on the lookout for high-quality options like what Brooke and Shoals offer. Their candles are made from a sustainably-sourced soy wax blend and infused with fabulous fragrance oils and natural essential oil. I loved the fresh fragrances they had on display, such as Grapefruit & Lemongrass and Lemon Verbena & Bergamot.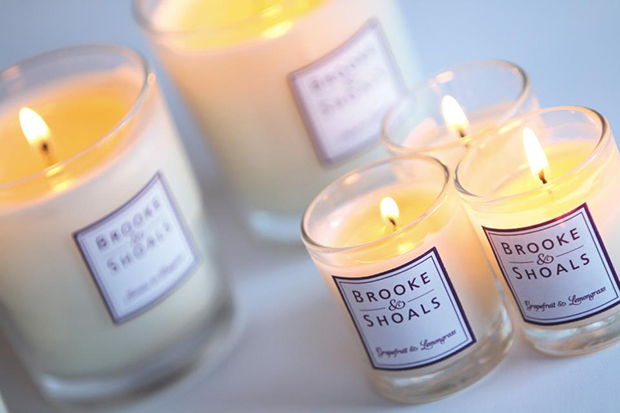 These floor lamps by Patrick Casserly Design combine fine craftsmanship with contemporary design - and Hubby was happy to see that they are made in his beloved Westmeath!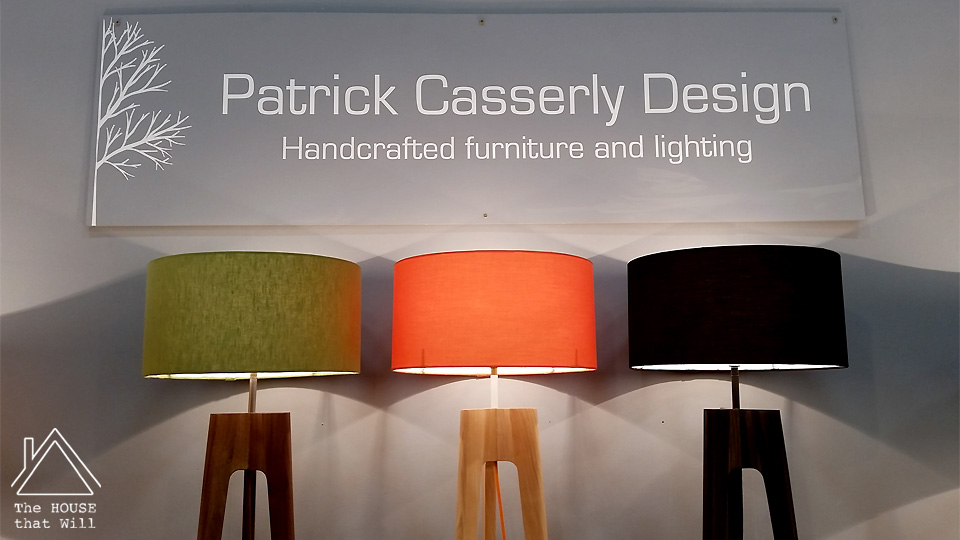 The naïve paintings of Simone Walsh are a throwback to many an Irish childhood. Her referencing of recognisable brands is sentimental, and I stood for ages at staring at Mammy's Getting The Messages … much as I would have done as a child while trying to choose from the range of penny sweets at our local shop that this painting reminded me of!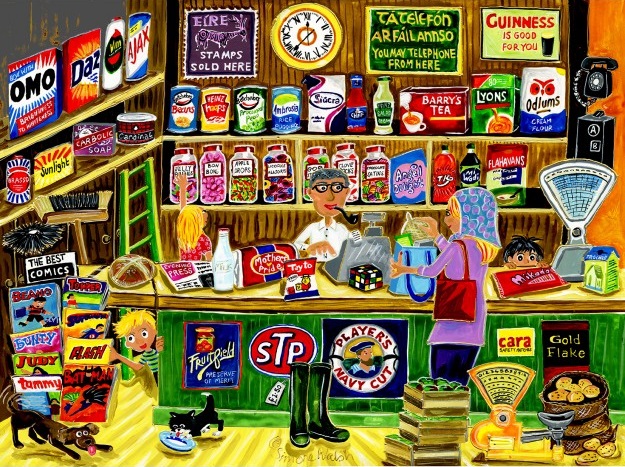 I also came to a standstill at the beautiful baskets on display by Burnafea Studio. One of my favourite forms is the sciob – a traditional Irish basket originally used to strain the water from boiled potatoes, and then placed on top of the pot of boiling water to keep the potatoes warm while the family sat around and ate from it. I love the natural colour variations created by using different types of willow, and I think it would look really great displayed on a wall.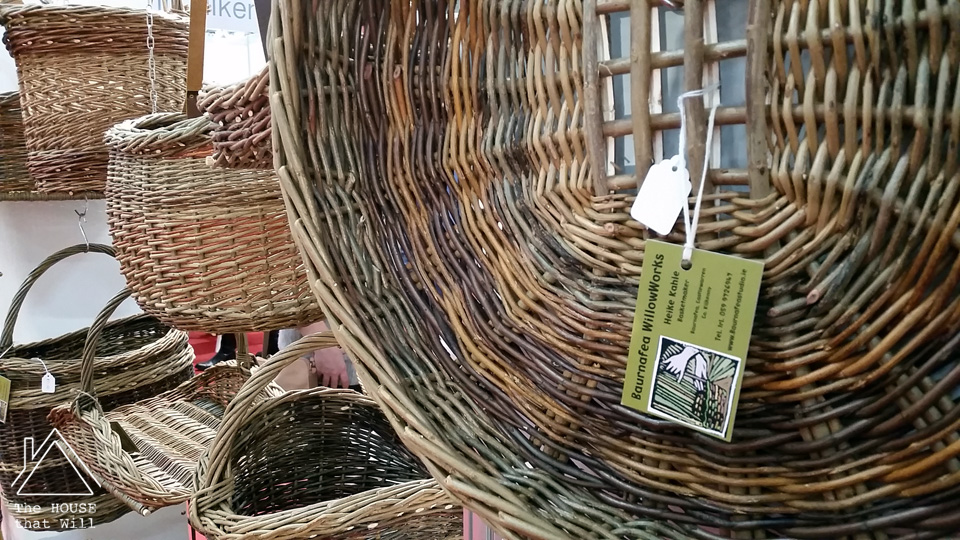 Like a moth to the flame, I was drawn to the beautiful display of Mary Callan Knitwear. I loved the colour combinations and, again, I regret not buying myself one. The only problem would be which to choose!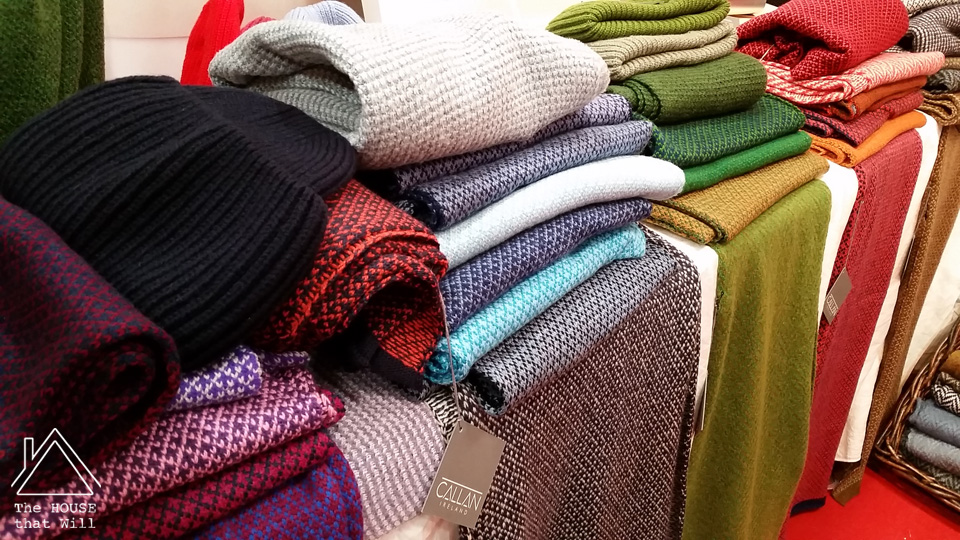 Another stand that left me spoiled for choice was Sinéad Lough Ceramics. Her range of colourful, yet practical, kitchenware is fun and seems like a contemporary and whimsical take on the kind of china your granny would have had on her kitchen dresser. I wanted one of everything on display, but eventually settled on a cute little jug with a pretty pattern in dark and light blue.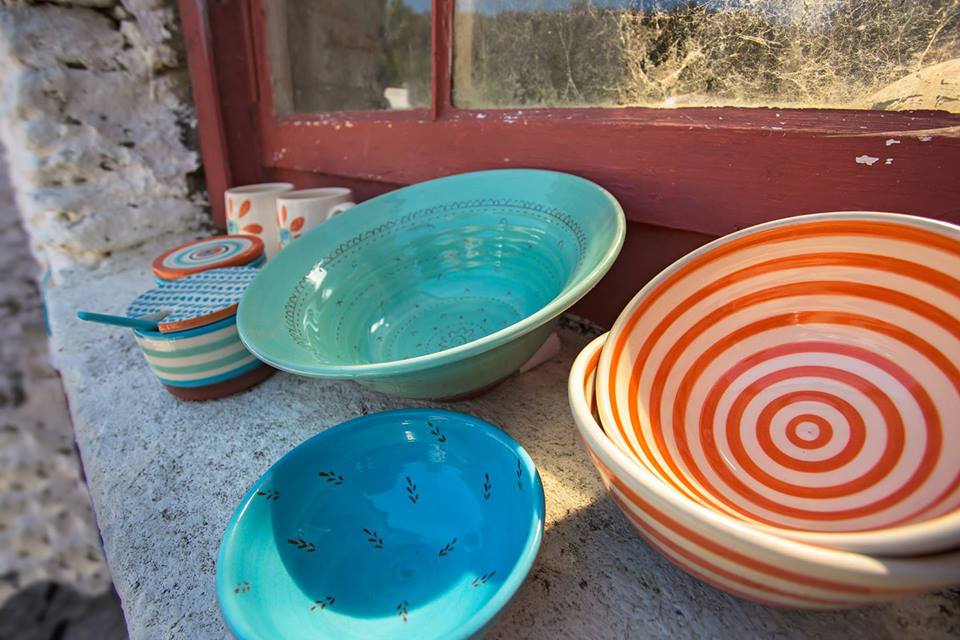 And, of course, I couldn't help stopping by grandgrand.ie stand to say a big thank you for sending me the tickets to the fair. Their graphic designs are humorous homages to Irish wit. I couldn't help but giggle at the Good Girl Yourself tea towel, but ultimately opted for the classic Feck It Sure It's Grand print that originally brought the company to my attention; a comical Irish adaptation of the iconic British World War II poster (Keep Calm and Carry On).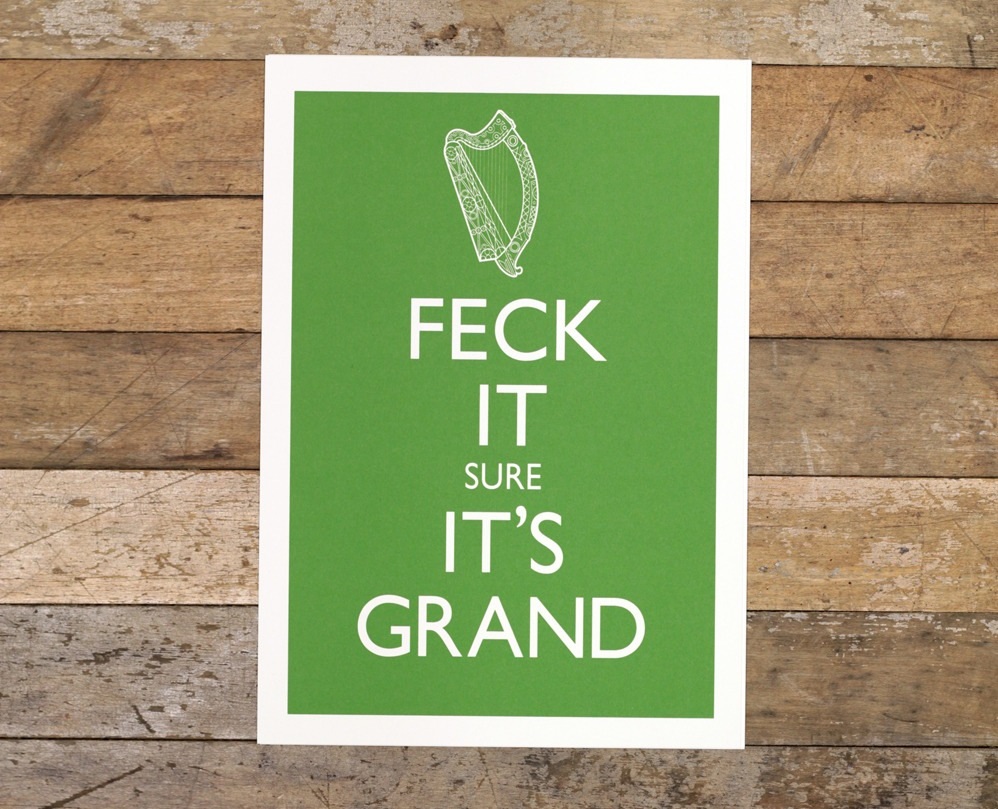 Alongside the merchant stands, the National Crafts and Design Fair also featured a special display of the category winners from the 2015 RDS National Crafts Awards Exhibition. These were indeed magnificent examples of the vibrant and highly-skilled craft heritage and industry we enjoy in Ireland. Two particular favourites of mine were John' Lee's Core II from the Furniture category, a low table in bleached ash wood featuring textured and patterned surfaces …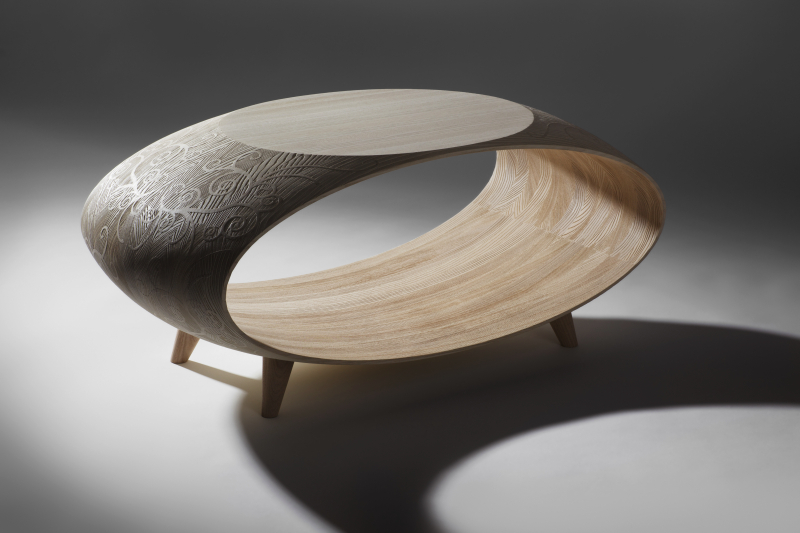 … and also the exquisite Shealtainn Shawl by Aisling Doonan in the Constructed Textiles category, a handknit Shetland shawl in sumptuous cashmere, silk, and Merino, with amber glass beaded edging: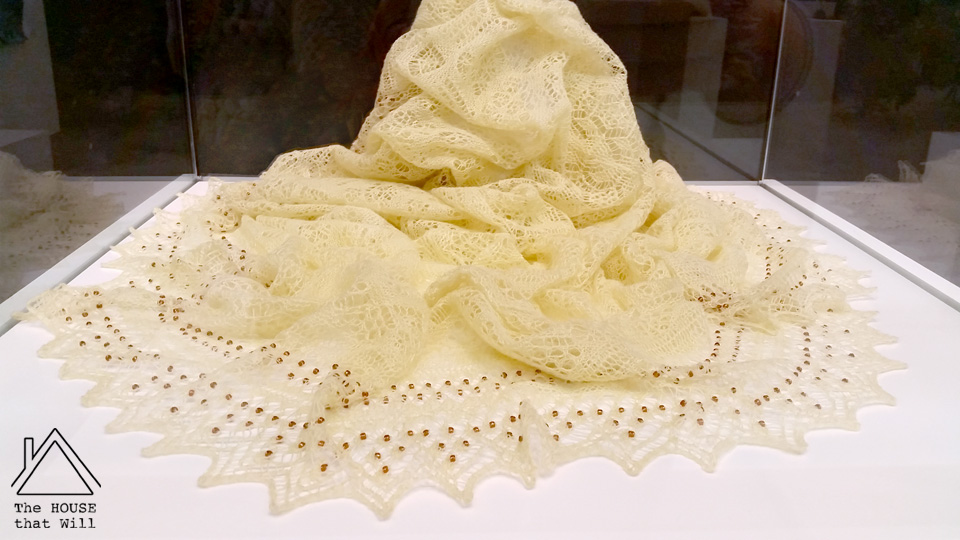 Follow The House that Will
Facebook | Instagram | Bloglovin'
As I mentioned at the outset, the fair presented an incredible array of high-quality goods and it is impossible to feature everything I loved here. I can only recommend that you take a look for yourself when it returns to the RDS next year. I'm already looking forward to it!

Related posts:
National Crafts & Design Fair 2016