Catherine Holm is a Norwegian company that produced enamel kitchenware throughout the 1950s and '60s. In recent years, their wares have become something of a cult classic for fans of mid-century modern design. Particularly popular is this Lotus Design by Arne Clausen: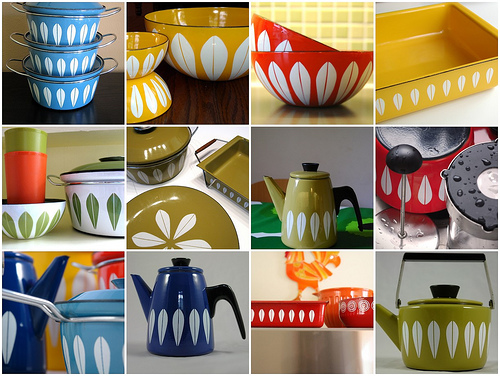 I had longed for a Catherine Holm bowl with this design forever! So I finally decided to go for it and treated myself to this gorgeous 8″ one. See how pretty!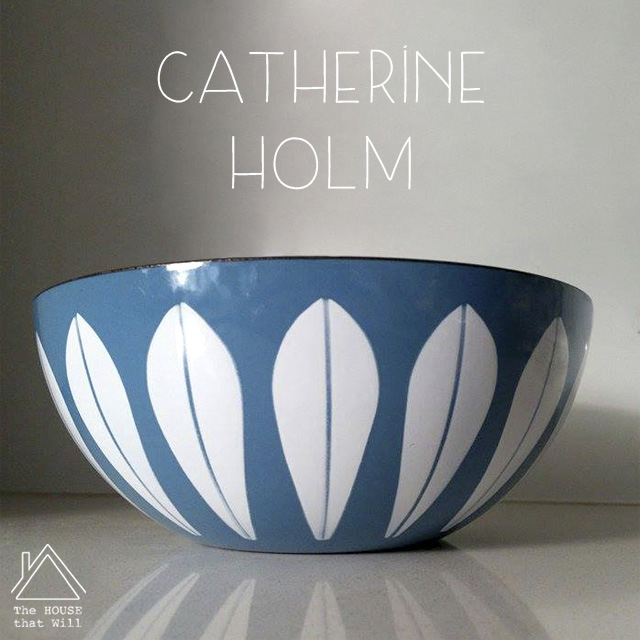 Follow The House that Will
Facebook | Instagram | Bloglovin'
Our kitchen has both red and blue colours, but fortunately it was a blue one I wanted as the red ones typically fetch almost three times the price of the other colours.
Check out online marketplaces such as Etsy and ebay if you would like to get your very own piece of retro kitchenalia by Catherine Holm.