When I came off a bus into Galway Coach Station recently, I was surprised to see a display case featuring the work of a former classmate of mine, Joanne Hynes. With my curiosity piqued, I read the enclosed information and discovered that it was part of an exhibition by Galway Design Box, a clever initiative to heighten the profile of Irish design in the public consciousness.
The brainchild of David Larkin and Jeremy Madden, design lecturers at Galway-Mayo Institute of Technology in Letterfrack, the Galway Design Box project involves the creation of seven large display boxes that will function as permanent exhibition spaces at various locations around the city. Encompassing the broad range of design work created in Ireland, featured works will include ceramics, fashion, furniture, industrial design, jewellery, medical devices, millinery and textiles, among others.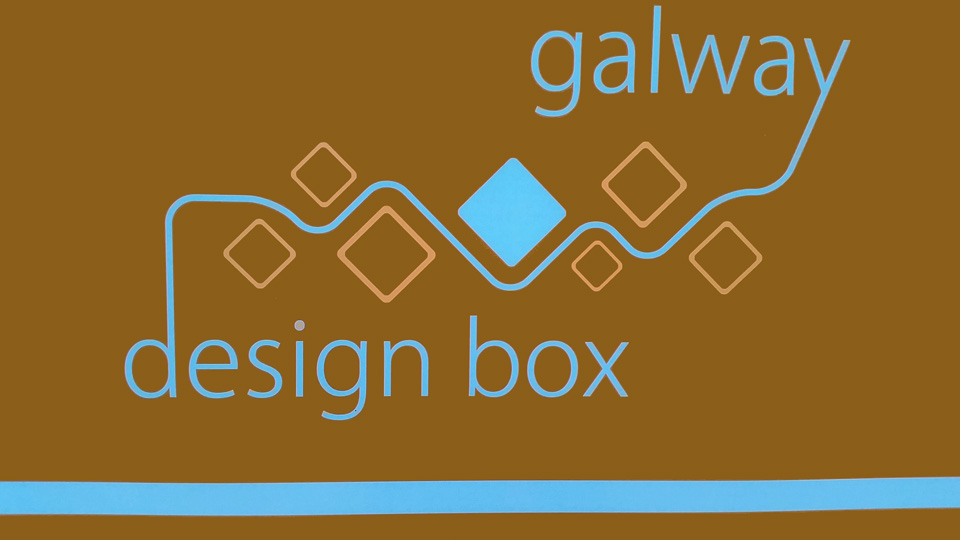 Follow The House that Will
Facebook | Instagram | Bloglovin'
The design boxes are each named after a peak in the Twelve Bens mountain range that surrounds Connemara-based college, with the long-term intention being to increase the number of boxes in the city from seven to twelve to represent each one of the mountains. 
Created with support from Irish Design 2015, the Galway Design Box project will house Irish designers' work on a rotating basis for a period of four months, and will actually extend beyond the Year of Irish Design 2015.
The first exhibition, which runs from November 2015 to February 2016, features work by seven of Ireland's top designers, each of whom have a direct connection to Galway, and includes designs in furniture, jewellery, fashion, ceramics, and millinery. I really enjoyed touring around the city to view each of the design boxes, and highly recommend that you see them before the exhibits are replaced ... at which point, I'm looking forward to doing it all over again! 
Caithriona King - Millinery
Object: Millinery
Design Box: Binn Dhubh
Location: Eyre Square Centre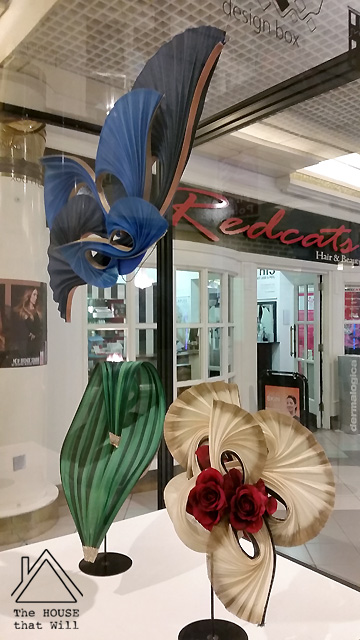 Eamon McManus - Furniture
Object: Chair
Design Box: Binn Gabhar
Location: Ballybane Library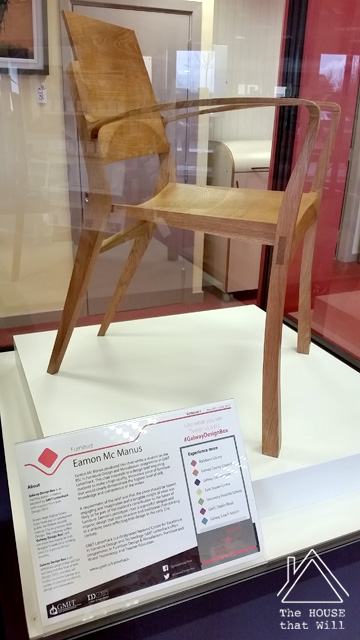 Joanne Hynes - Fashion
Object: 'Second Skin'
Design Box: Binn Doire Chláir
Location: Galway Coach Station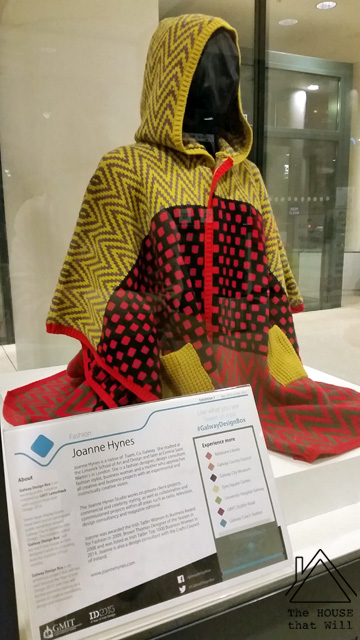 John Lee - Furniture
Object: CORE II
Design Box: Binn Chorr
Location: Galway County Council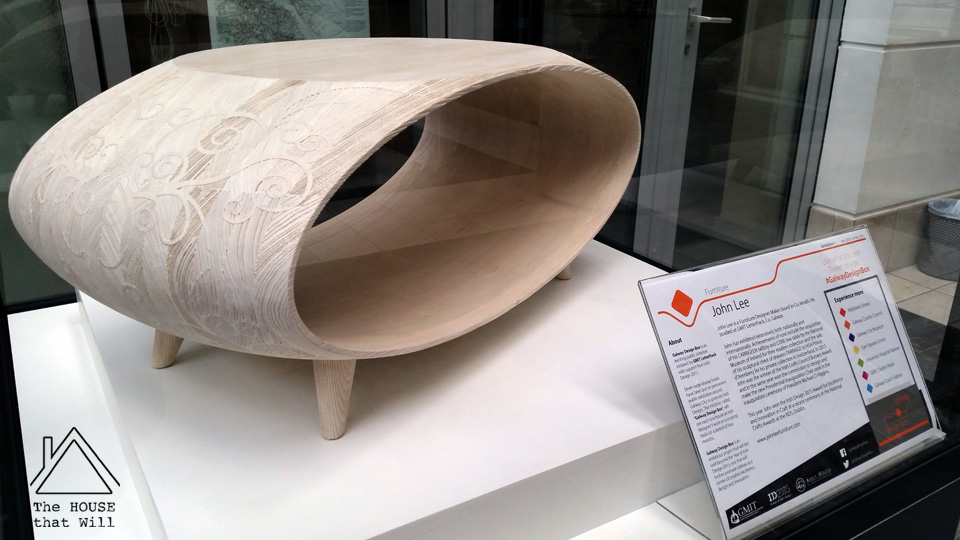 Natasha Heaslip - Jewellery
Object: Jewellery
Design Box: Binn Bhán
Location: Galway City Museum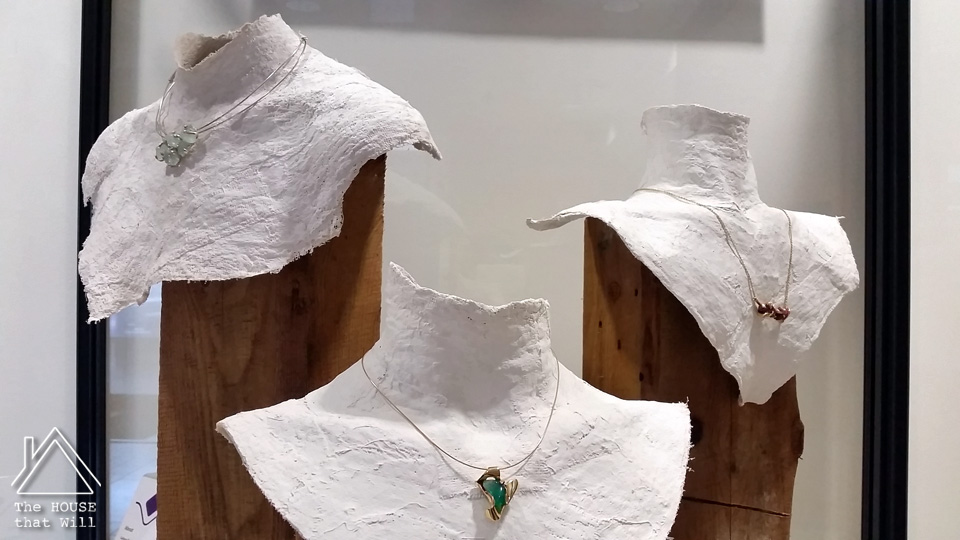 Owen Quinlan - Ceramics
Object: Ceramics
Design Box: Binn Braoin
Location: University Hospital Galway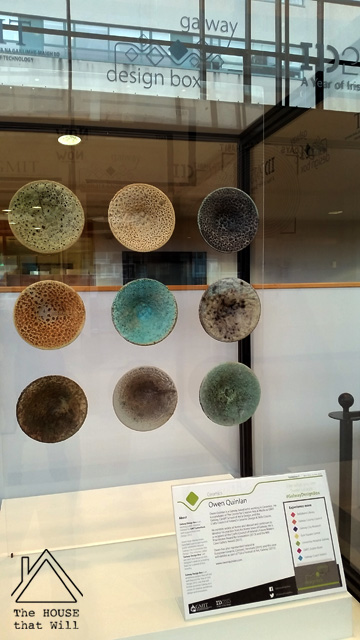 Laura Jayne Halton - Fashion
Object: Future Vision
Design Box: Binn Goora
Location: GMIT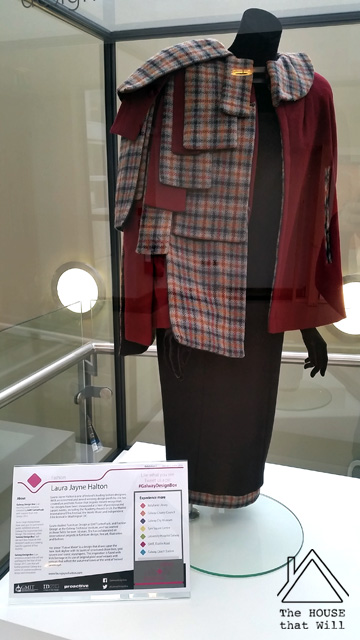 Related posts:
National Crafts & Design Fair 2015