Rarely am I so taken with a TV series as I was with Designing Ireland, which was broadcast recently on RTÉ 1. Presented by architect Angela Brady and design writer Dr. Sandra O'Connell, the series is a joyful survey of Irish design from an historical perspective through to contemporary practices. It encompasses a broad range of fields including stonemasonry, textiles, architecture, metalwork, woodwork, ceramics, product design, and much more. 
The series is incredibly in-depth, but a few segments stood out as particular favourites of mine.
Episode One: Identity
The first episode looks at the unique qualities of Irish design that developed over millennia, and the way in which those qualities were harnessed by cultural leaders in the imagining of the emerging Irish state at the turn of the last century. 
The Art Nouveau style that swept across Europe was appropriated by the Neo-Celtic Revival, as the curvilinear female figures with their characteristic "whiplash" hair became associated by Irish artists with the tradition of the Aisling in Irish poetry; a legendary apparition of a female figure that was considered a portent of a brighter future for the Irish people.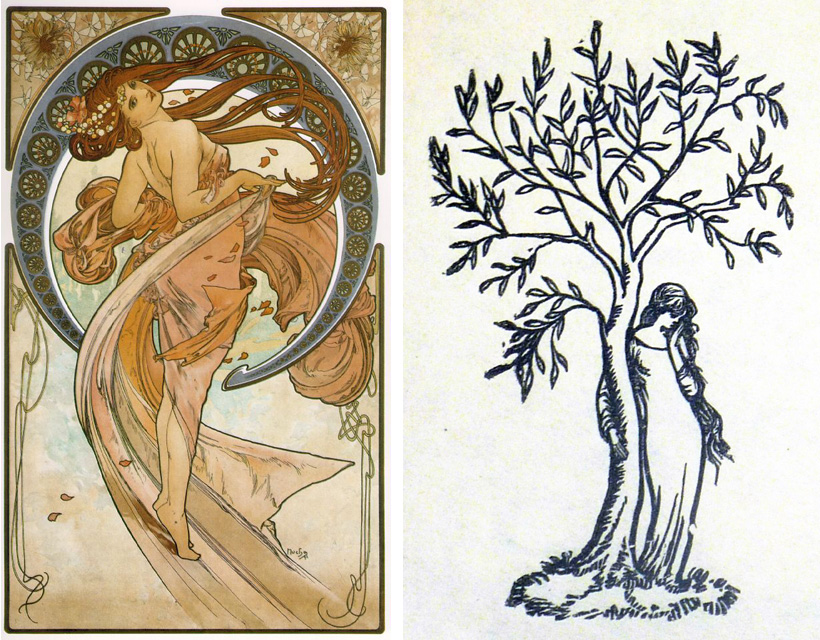 In the Irish countryside, design was less influenced by international trends and was determined more so by the availability of materials. The scarcity of timber following following the deforestation of Ireland under British administration led to the invention of the sugán chair. Sugán is a rope made from twisted straw or hay, and it was used to make seats for traditional Irish chairs.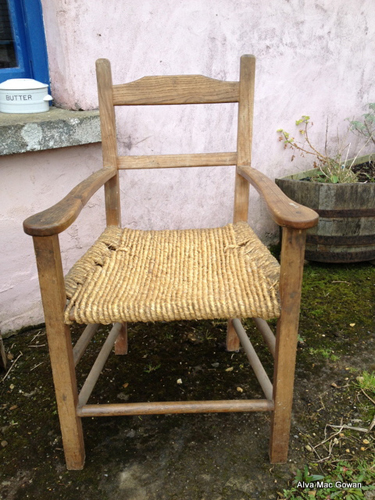 Another archetypal piece of Irish furniture is the settlebed that was typically placed beside the fire to be used as a seat by day and folded out to make a bed by night. Furniture makers used whatever pieces of wood they could get their hands on, including driftwood. So to give the furniture a unified appearance, they would paint it in the bright colours that became a distinguishing feature of Irish furniture.
The scarcity of wood combined with cramped living conditions meant that Irish homes often had no table and so it was the kitchen dresser that took pride of place in the Irish household.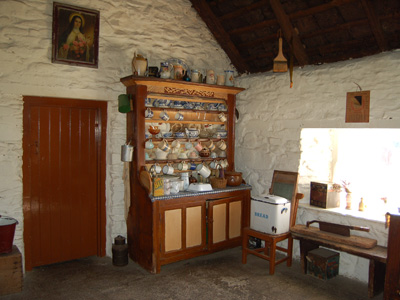 Although the raw materials for furniture production were scarce, basket-making was a popular craft in Ireland because willow was easy to grow, plentiful, and cheap. In place of a kitchen table, the cooking pot would be removed from the fire and a sciob (skib), or potato basket, would be placed on top to keep the food warm while the family sat around it and shared the meal.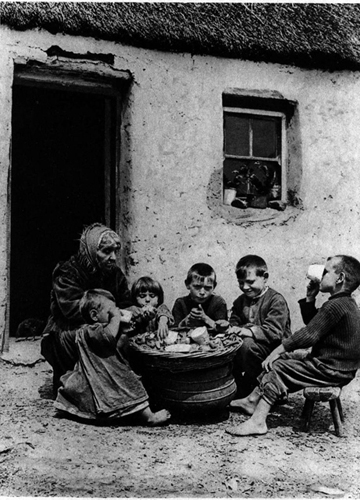 Nowadays, the sciob is produced for its decorative quality, with coloured bands that take advantage of the natural variations in the willow.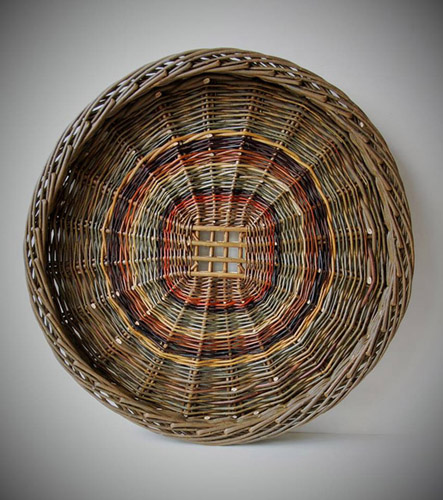 In the mid-20th century, traditional crafts declined as the influence of modernism created a desire for new materials like formica and plastics. It was not until the 1970s-80s that people once again saw the value of natural materials, leading to a revival of the craft industry worldwide.
It was at this time that Nicholas Mosse realised the commercial appeal of traditional Irish spongeware, a type of decorated pottery that was once popular in Belleek, Arklow, and the west of Ireland. At his studio in Kilkenny, craftspeople have revived this historic process, producing new designs based on traditional techniques. First the pieces go through a biscuit firing, and then sponges are used to hand-print Mosse's signature designs onto the porous surface of the pottery.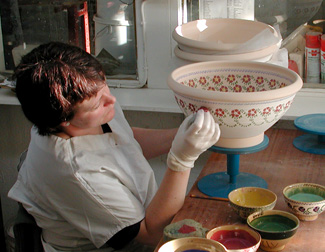 Reinterpreting traditional techniques and narratives is a key feature of Irish design. For example, by re-imagining the aesthetic properties of the oil cloth that is widely used in Irish homes, Orla Kiely created waterproof handbags that have become iconic design items. Kiely's design empire has grown into a multi-million euro business that also produces a range of homewares influenced by the modernism of the 1950s-70s with a colour palette inspired by nature – greens, browns, and greys accented with yellows, mustards, and oranges.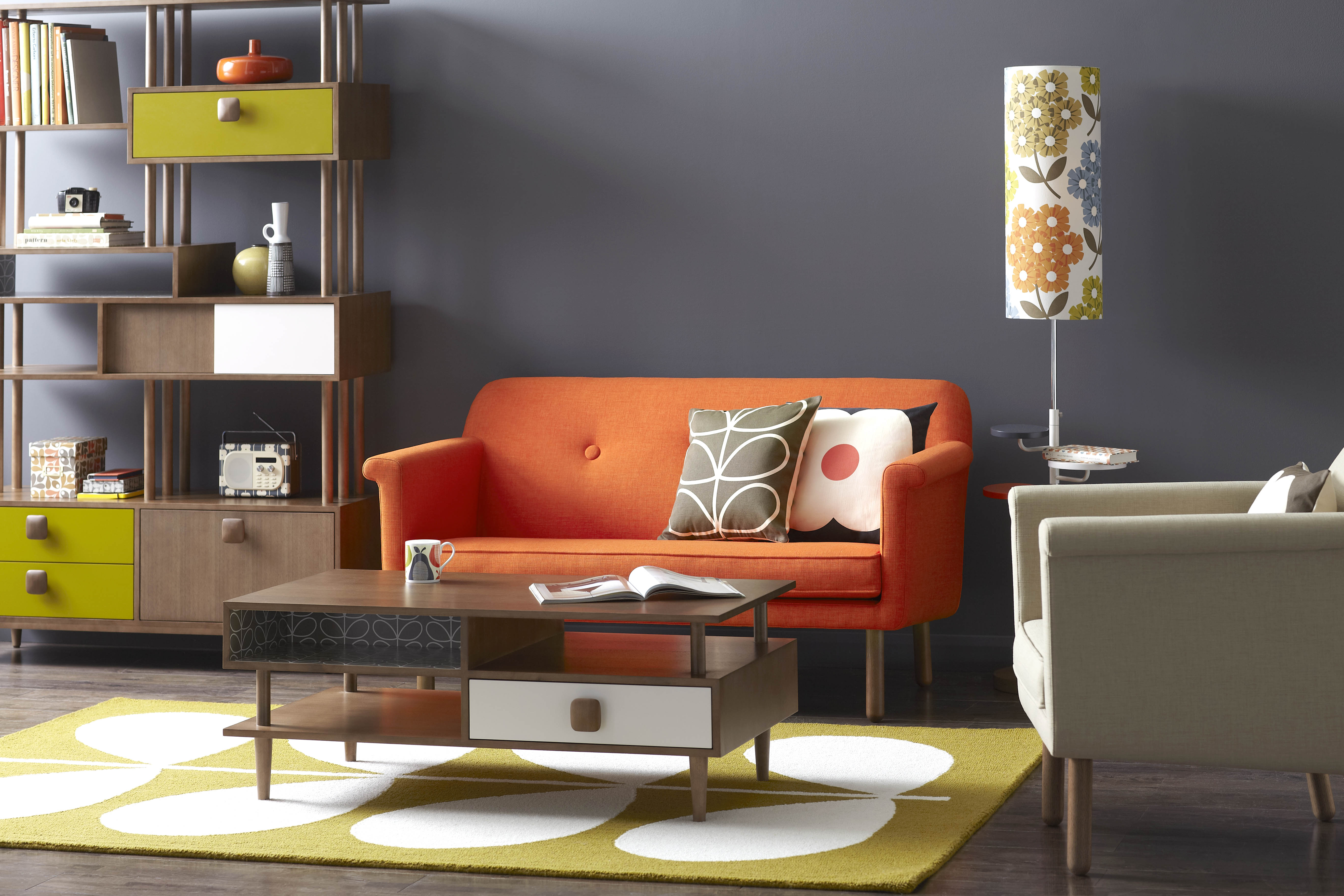 Episode Two: Openness to Influence
As British influence ceded to European influences in post-colonial Ireland, modernism started to play a major role in Irish design.
Eileen Gray, a furniture designer from Enniscorthy, travelled to Paris, where she came into contact with some of the seminal architects of the time, including Le Corbusier, Mies Van Der Rohe, Walter Gropius, and the Bauhaus Group. Gray herself produced some widely-acclaimed masterpieces, but she is probably most recognised for her adjustable chrome table that features a pinhole mechanism to adjust the height. Examples of her work are housed at the National Museum of Decorative Arts & History.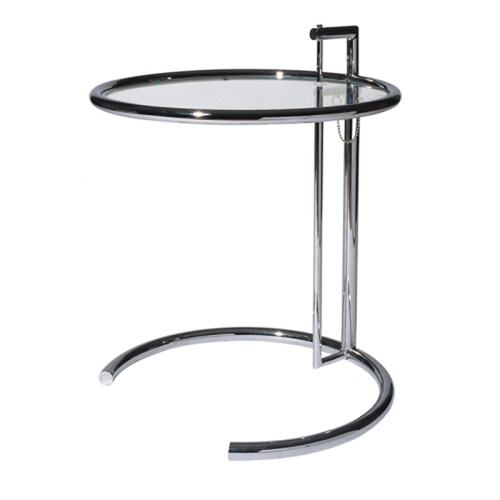 For more about Eileen Gray, see The Price of Desire
Another internationally-celebrated modernist was Dublin artist, Mainie Jellett. She studied in France in the early 1920s, where she encountered Cubism and Abstraction. Famous for her paintings, she also specifically designed rugs, although very few of them were ever made. Now those carpet designs inspire a collection of new rugs produced in Wexford by Denis and Fiona Kenny of Ceadogán Rugs.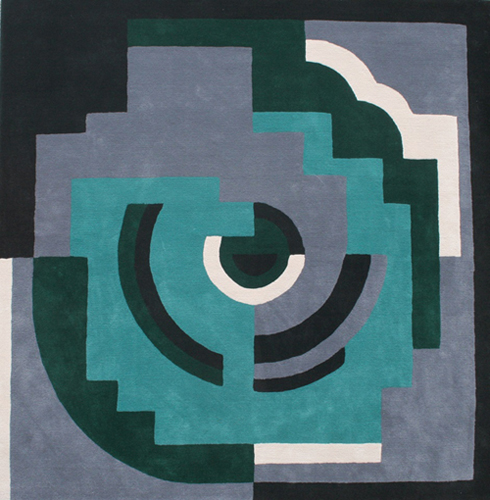 In the 1950s, there was an influx of Dutch graphic artists into the country. They were recruited by companies like Aer Lingus and Bord Fáilte to create global advertising campaigns. These designers were were trained in Bauhaus principles and they brought with them the bold colours and flat dimensions of European graphic art.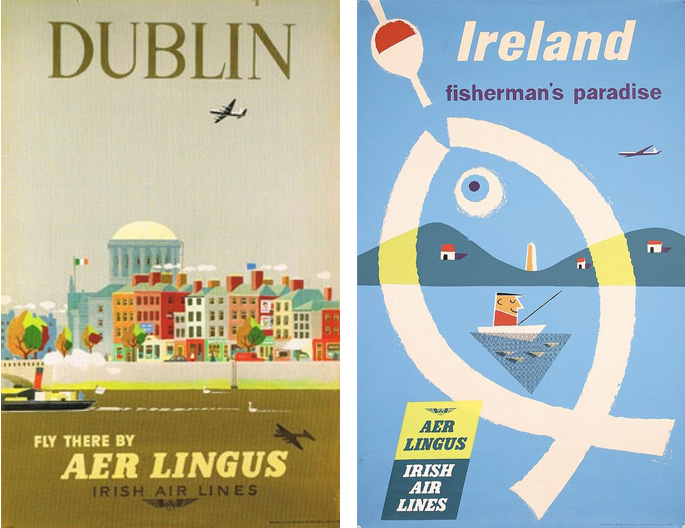 There was a desire, however, that this aesthetic dialogue with the outside world should be a two-way communication and that Irish craft should be able to compete in a global market. Consequently in 1963, the government established the Kilkenny Design Workshops, an extraordinary semi-state agency located in a stableyard at Kilkenny Castle. Design experts from all over Europe were recruited to run the studios and Irish craftspeople from a wide range of disciplines were invited to participate in the workshops.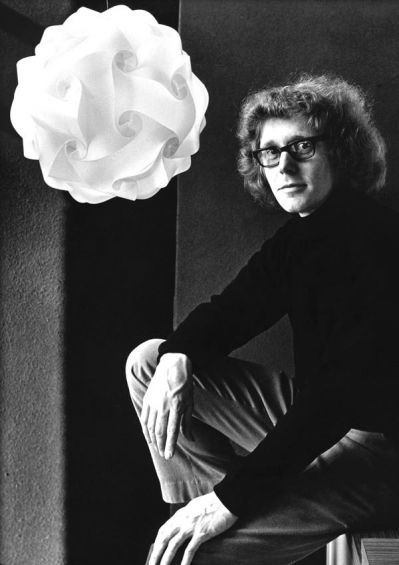 Kilkenny Design Workshops revolutionised the Irish craft and design industry, helping to bring an Irish aesthetic to the international stage and stimulating a revival in the domestic craft industry. When it closed in 1988, that expertise dispersed into education and industry, thereby ensuring a lasting impact on Irish design.
Irish architecture turned to America rather than Europe for inspiration, and not always with a positive outcome. Seduced by the American corporate style, Irish architects failed to understand that an aesthetic typically found on skyscrapers could not simply be transplanted into the visual context of post-colonial Ireland. Fitzwilliam Street in Dublin was once the longest expanse of intact Georgian architecture anywhere in the world, but it was tragically obliterated in the 1960s and replaced by a generic modern building designed by Stephenson Gibney.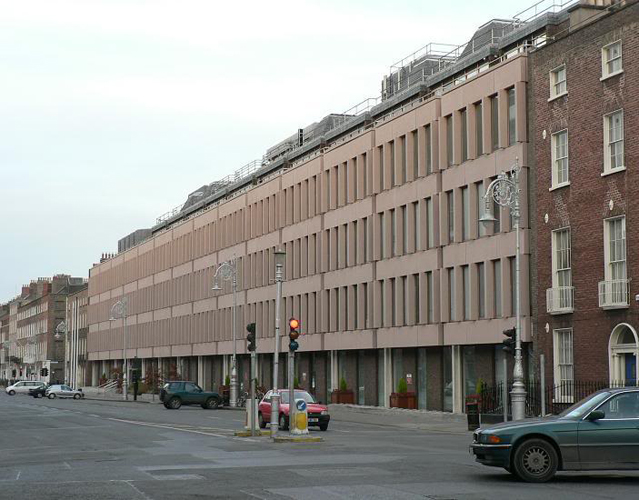 It would be the end of the millennium before Irish architects would successfully find a way to express both Irishness and modernity, and it involved abandoning the American model in favour of European design principles. In 1991, a collective of thirteen young architects called Group 91 won a design competition to create new buildings and public spaces in Dublin's Temple Bar. For the first time in Irish architecture, modern developments were in dialogue with older buildings, creating a historic city that is constantly evolving, in which each generation can leave a new layer, and where all of them can sit harmoniously together.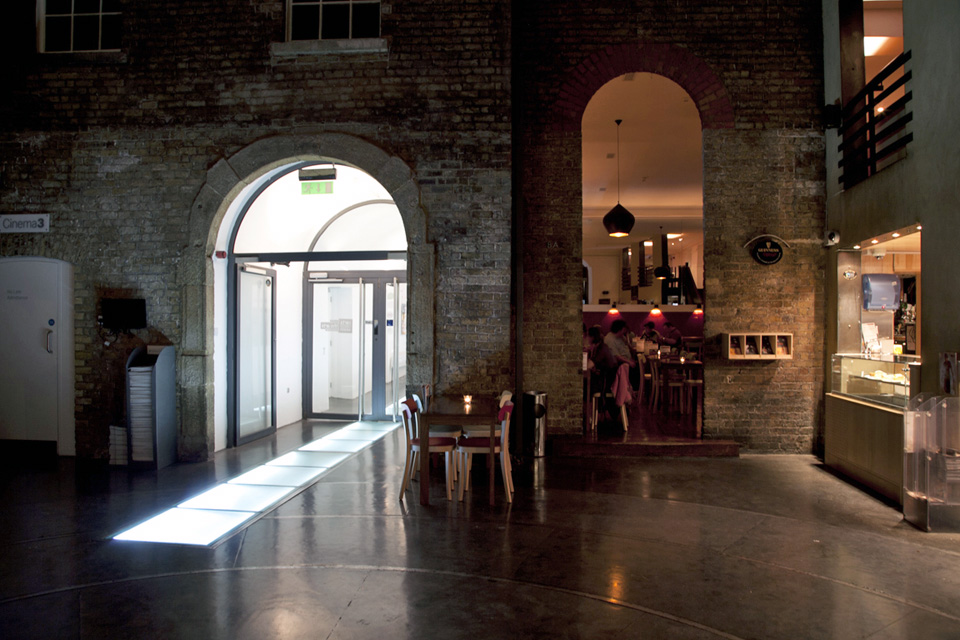 Today, Irish architecture enjoys an international reputation for creating buildings that are respectful of their context while making innovative new statements about urban design.
Episode Three: Materials
The lack of large-scale manufacturing in Ireland has created craftworkers who are not just designers, but also producers. Consequently Irish designers evince an extraordinary understanding of and sympathetic use of materials. Episode Three explores the various raw materials used by Irish craftspeople, including stone, glass, precious metals, wood, clay, and textiles. 
Wood
I was completely in awe as the TV cameras toured the County Cork workshop of Joseph Walsh Furniture. Walsh's creations are mesmerisingly elaborate sculptural pieces that are also functional items of furniture. Each commission takes about two years to produce, and are highly sought after by museums and private collectors around the world.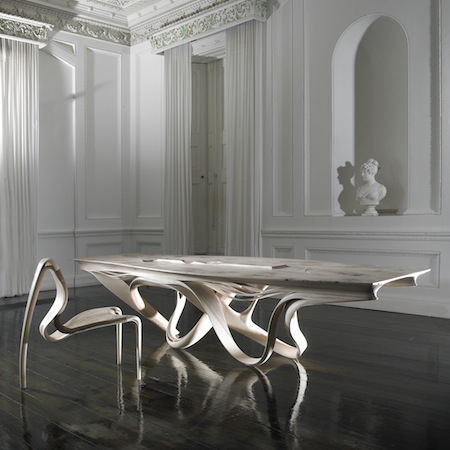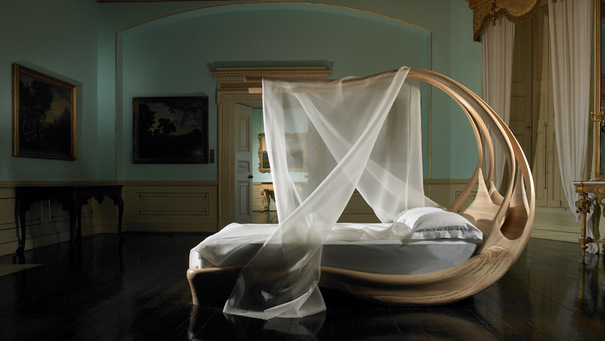 Wool
Textiles are one of my guilty pleasures, so I was enthralled by the story of Mourne Textiles, which was founded in County Down by Norwegian native, Gerd Hay-Edie. She began production in Ireland in 1951 with the Milano Rug, which was picked up by Robin Day for a room setting at the Festival of Britain that same year. It went on to feature at the Triennale di Milano, where the room setting won a Silver award.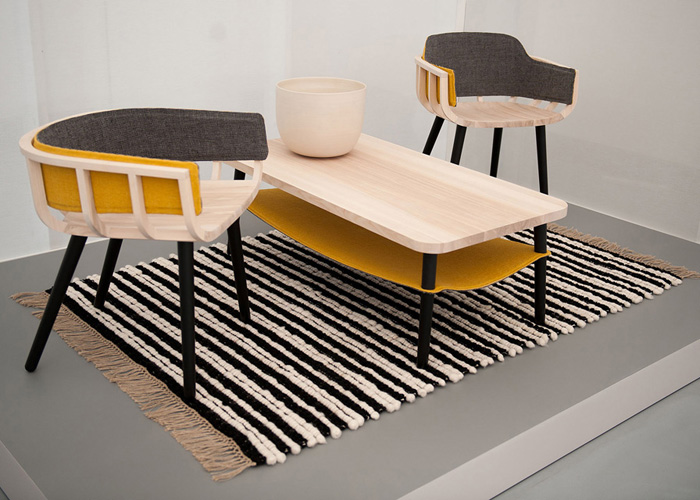 Forced to close in the 1980s due to the economic effects of "The Troubles" in Northern Ireland, the revival of Irish craft in recent years inspired Gerd's grandson, Mario Sierra, to convince his mother Karen to recommence production at the workshop. She now works with four apprentice weavers, recreating textiles originally designed by Mario's grandmother. One of the first designs to be reintroduced is Mario's childhood favourite: the Shaggy Dog, a textile that was originally created for Sybil Connolly's Winter Collection in 1956, and which now graces a series of throw cushions.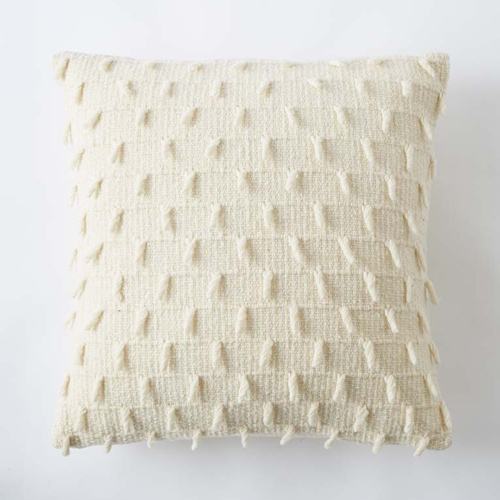 Episode Four: Design Thinking
Irish designers are making huge advances in areas such as medical engineering, software, and product development, and a wide range of fields that are beyond the scope of this blog. However I must mention the feature on architect, Dominic Stevens. Challenged with designing a building in a protected landscape in County Leitrim, Stevens promised the local planning authority that he would make the building invisible! The result is the ground-breaking Mimetic House. It contains two bedrooms and one bathroom downstairs and a spacious living area at ground level, and was constructed for the modest cost of just €60,000.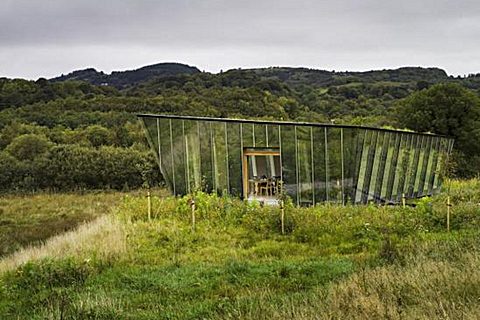 As the series concludes: "More than a century has passed since we first began to re-establish our identity as a nation. The way we think about design and generate ideas, the influences we've assimilated, and the rich legacy of indigenous craft we continue to build on, has given rise to something incredibly valuable."
Follow The House that Will
Facebook | Instagram | Bloglovin'
The series was so comprehensive that I can only touch on some of my favourite segments here. If you haven't already seen it, I strongly recommend that you seek it out and watch it as you are bound to love it just as much as I did.
Designing Ireland is produced for RTÉ One by Newgrange Pictures, and is supported by BAI, RTÉ, RIAI, ID2015, and the Department of Arts, Heritage and The Gaeltacht.

Related posts:
National Crafts & Design Fair 2015