Irish Design Works 2016 is an exhibition of Irish-made designs, art, and sculpture for interiors currently showing at the Niland Gallery on Merchant's Road in Galway. The exhibition presents designs in metal, wood, ceramics, and stone, as well as a range of paintings and prints.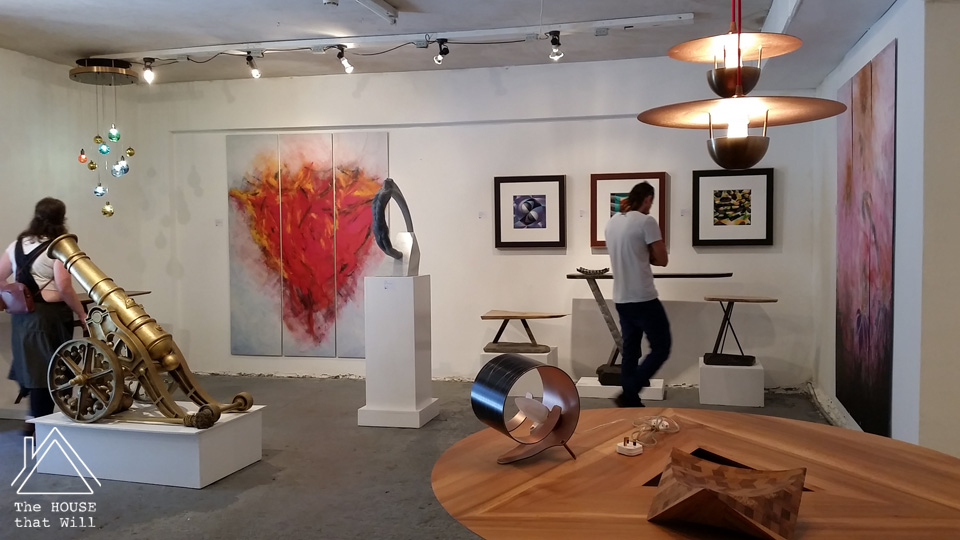 The exhibits represent the work of Design Ireland, a network group of Irish designer-makers, and this is evident in the way that each piece is both brilliantly designed and beautifully crafted with innovative and extremely skillful working of the raw materials. 

A notable feature of the work, particularly the furniture and lighting, is the strong affinity with Scandinavian design - something that may be attributed to the far-reaching influence of the Kilkenny Design Workshops on Irish craft practices. (For more about the history of the Kilkenny Design Workshop, see my post about the Designing Ireland TV series produced for RTÉ One by Newgrange Pictures.)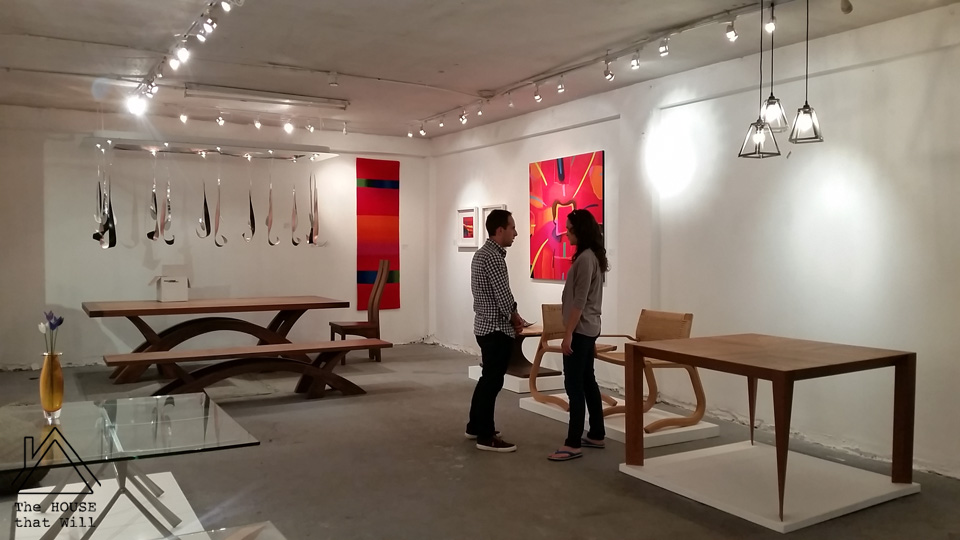 Having recently completed a basket-making workshop with his son, Ciaran, I was especially taken by the beautifully intricate basketry of Joe Hogan. One piece in particular, How Water Works on That Which is Hard, seemed to me to defy the laws of physics. And I genuinely would have purchased Small Catkinned Willow Nest for myself had it not already had a red sticker on it.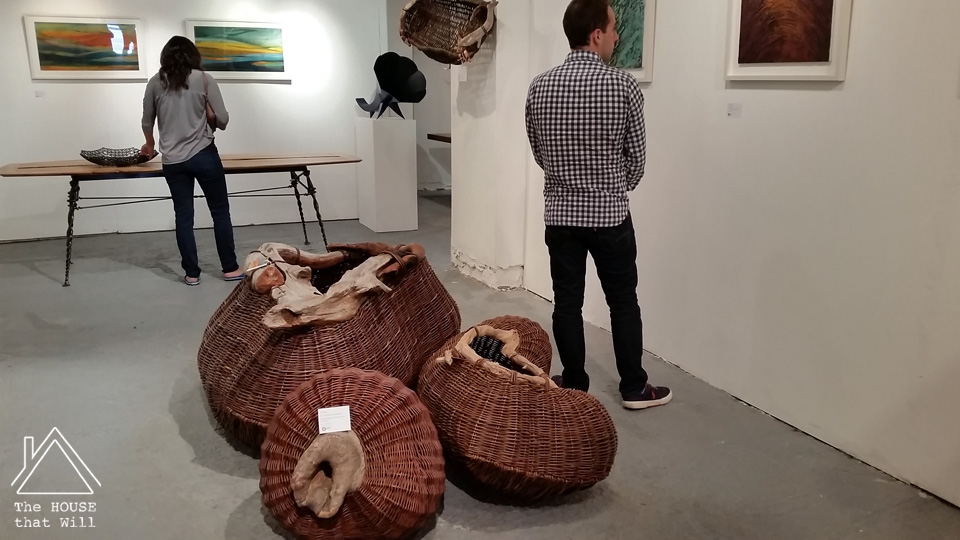 I also enjoyed Shane Holland's cheekily-titled Póg mo Thóin Stoolín ("póg mo thóin" is the Irish for "kiss my ass", and -ín used as a suffix implies the diminutive form; therefore stoolín = little stool), which reminded me of an old three-legged milking stool at my grandparents' house. Holland's version, however, is decidedly more comfortable with its upholstered seat made from the wool of a Galway breed of sheep.
Follow The House that Will
Facebook | Instagram | Bloglovin'
Other exhibitors include Ben Gabriel, Colin Grehan, Daniel Gill, Dunleavy Bespoke, Patricia Murphy, Raymond Kinghan, Shona Slemon, Sinead Cullen, Stephen O'Briain, and Stephen Quinn.
Irish Design Works 2016 runs at the Niland Gallery in Galway from 11th-24th July from 11am-7pm daily, and admission is free. 
See www.designisland.ie for more information.

Related posts:
National Crafts & Design Fair 2015