Our guest bedroom, which is currently undergoing a makeover, has a chimney that rises from ground floor and which awkwardly divides one side of the bedroom. There was no way I was ever going to be able to hide it or disguise it, so instead I decided to make a feature of it.
PIN THIS!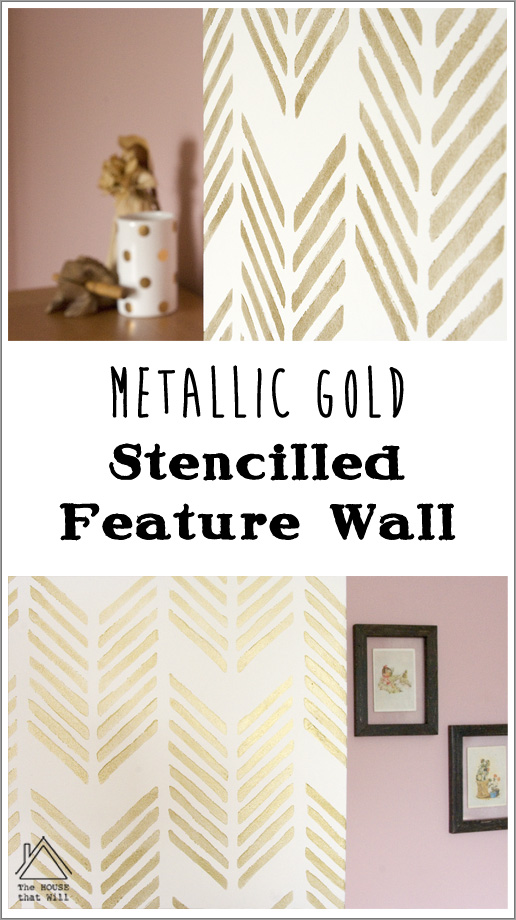 Follow The House that Will
Facebook | Instagram | Bloglovin'
Materials:
Stencil
Paint
Mini roller with a foam roller sleeve
A smooth surface on which to pour the paint so that it can be applied to the roller (I used a sheet of plastic)
Some paper towel for blotting the excess paint off the roller
Paintbrush for touch-ups
Good quality masking tape to fix the stencil to the wall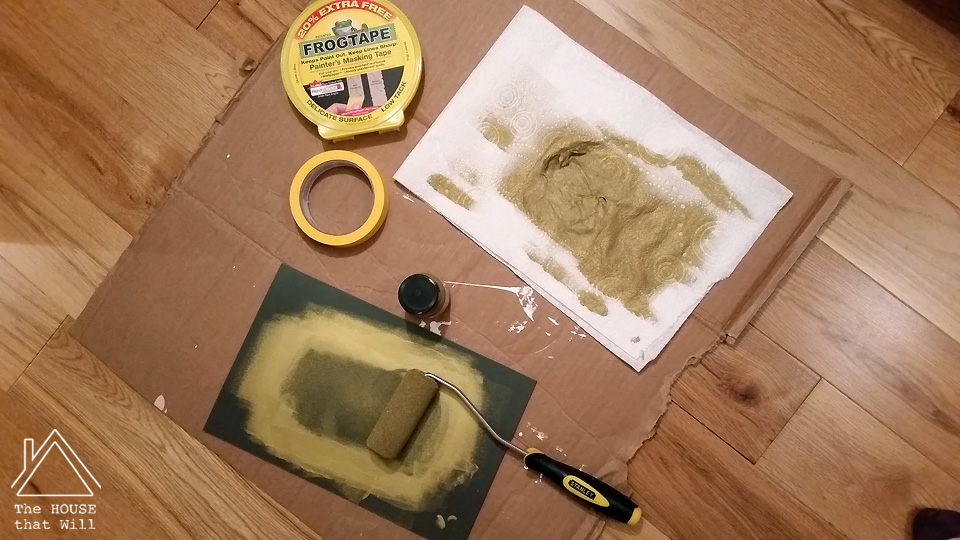 Stencilling
I started by painting the face of the chimney in a contrasting colour to the surrounding walls. We had painted the walls in O Fortuna by Colortrend, and I painted the chimney wall in Almost White by Colortrend.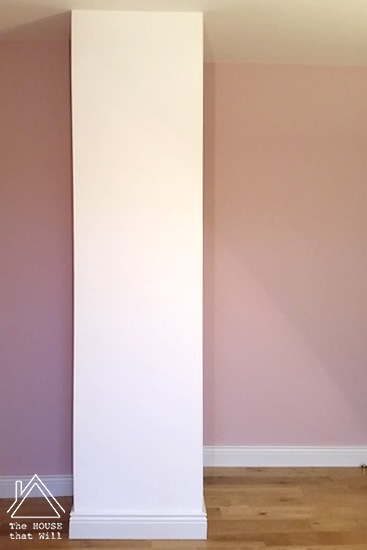 I used a stencil called Drifting Arrows from Cutting Edge Stencils and I ordered two pots of True Gold metallic paint from Jacquard's Lumiere range, available from The Stencil Library.
You can read more about the inspiration for this stencil here: Guest Bedroom: Design Plans.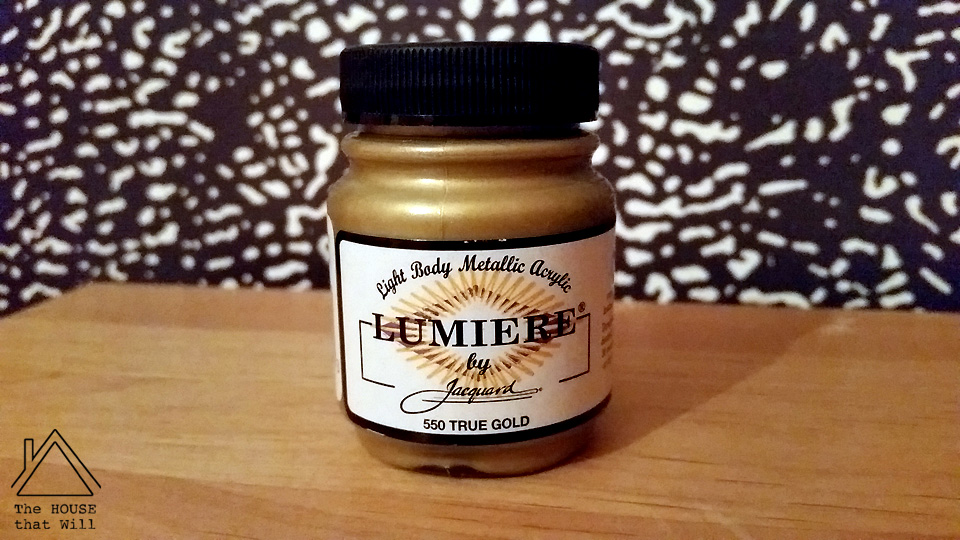 I started by taping the stencil to the wall quite close to the ceiling.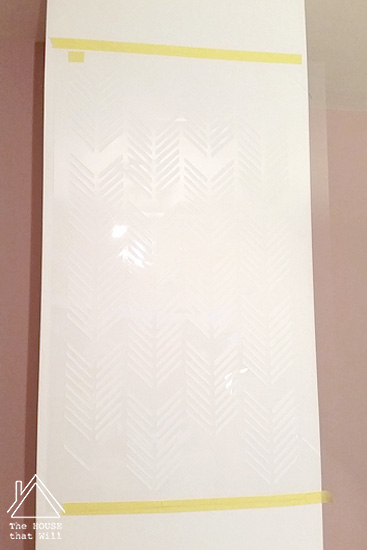 Next I rolled the paint onto the roller, blotted off the excess, and started painting over the stencil. As I finished each panel, I used the stencil's register marks (the single diagonal cut to the left of the yellow tape) to align the panel, and repeated the process.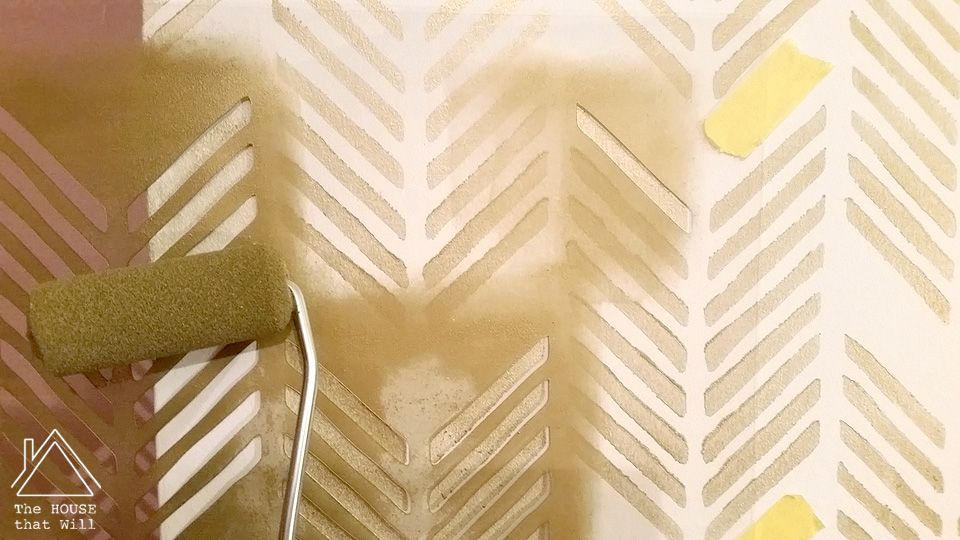 I used a paintbrush to touch up near the ceiling and skirting board where the stencil wouldn't fit. A few touch-ups were also required where the tape holding the stencil pulled off the wall paint underneath.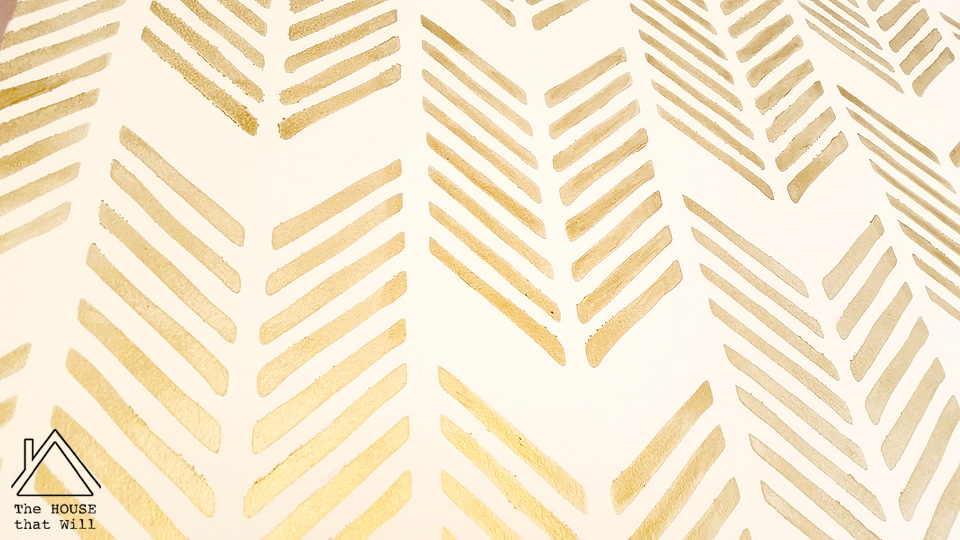 This was my first time using a stencil and I think it's a great way to add pattern and visual interest to a wall. The finish is not as perfect as wallpaper, but it has other advantages in that it's cheaper and you get to personalise it by choosing your own colours.
I am very pleased at how stencilling enabled me to turn this eyesore into an interesting feature in the room.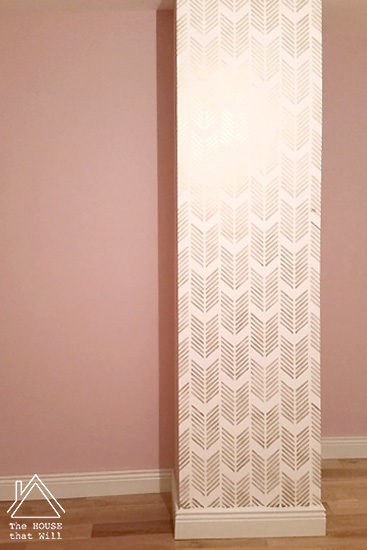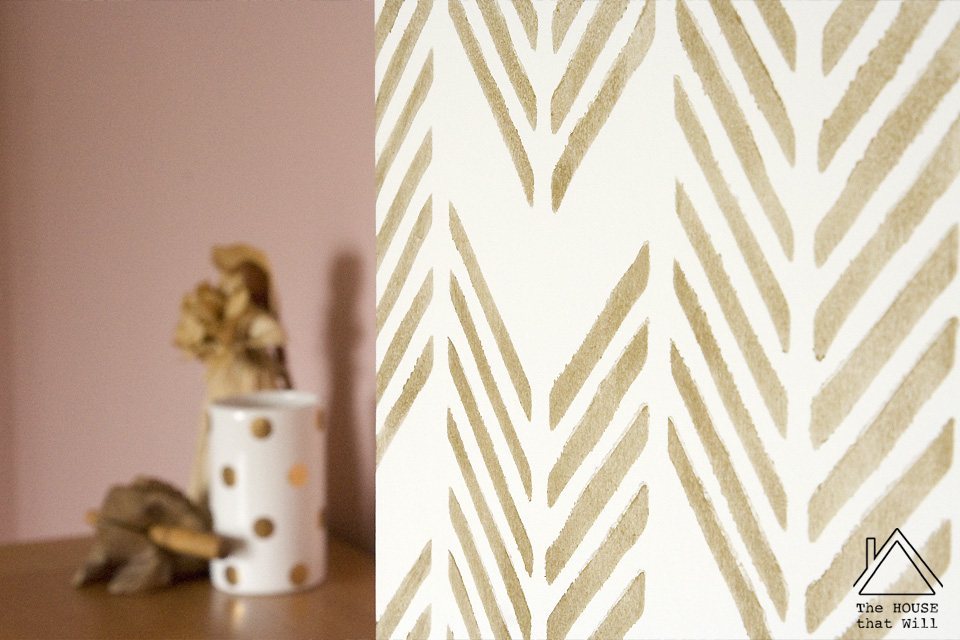 See more views of this stenciled feature wall here: Guest Bedroom: Room Reveal

Other posts in this series ...