One of the things we really liked about our house when we first viewed it was the exterior woodwork. But we made one mistake that almost cost us our gorgeous iroko.
Some time ago, the exterior woodwork needed some maintenance. We (and by that I mean Hubby!) spent days sanding it. Rather than re-varnish over the top, we decided to use Exterior UV Danish Oil. We had used Danish Oil for interior projects with great success, so we figured that the exterior version would be perfect for the wood outside. We liked the idea of allowing the natural colour of the wood to show rather than the strong-coloured stains contained in some finishes. Most of all, we were lured by the promise of never having to sand the wood again as long as we just kept reapplying the oil at regular intervals.
However, it turns out that Danish Oil is no match for our Irish climate. Within a few months, it had started to peel off. By then, we were into winter and weather prevented us from dealing with the problem. As time wore on, our woodwork deteriorated so significantly that we were actually worried that it was rotten beyond repair. At the very least, it was clear that urgent remedial work was required if we had any chance of saving it.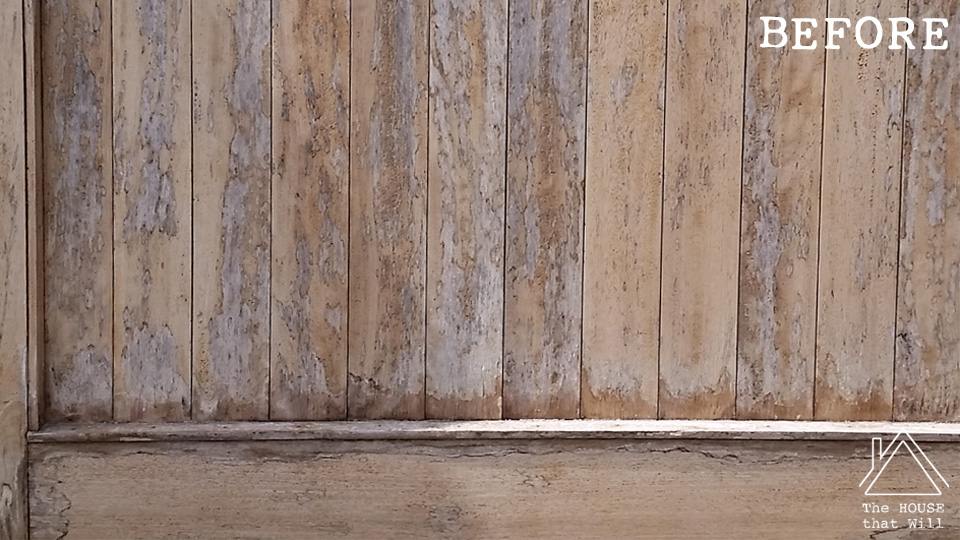 Wherever the Danish Oil had started to peel off, the water had gotten in behind it and then become trapped underneath. In some areas, like in corners where the water collected, there were early signs of rot starting to appear. We were panicking!
When the weather finally turned again, we sought the advice of the staff at Pat McDonnell Paints in Galway (also nationwide). They suggested that we use a range of Sikkens products. So we sanded the woodwork back to bare wood (well, yes, you guessed it - Hubby did this part again). I applied a coat of Sikkens Cetol HLS Plus and allowed it to dry for the requisite 24 hours. Then I applied two coats of Sikkens Cetol Filter 7 - with this you need to allow at least 16 hours drying time between each coat.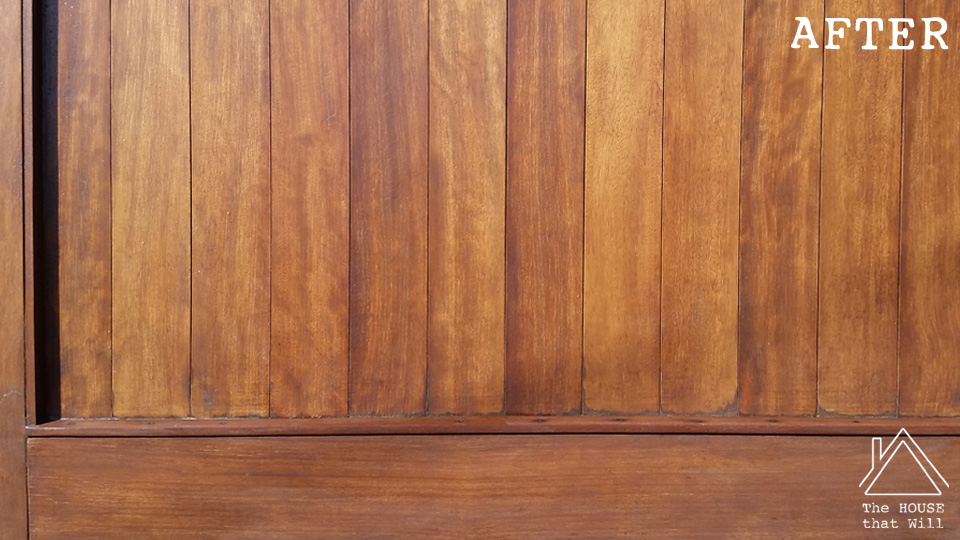 I have to tell you: this stuff is nothing short of MAGIC! It rescued our woodwork! There is a little colour added to the products that builds gradually with each successive coat. But rather than paint over the natural colour of the wood as some other products do, Sikkens just enhances and enriches the natural warmth in the wood itself.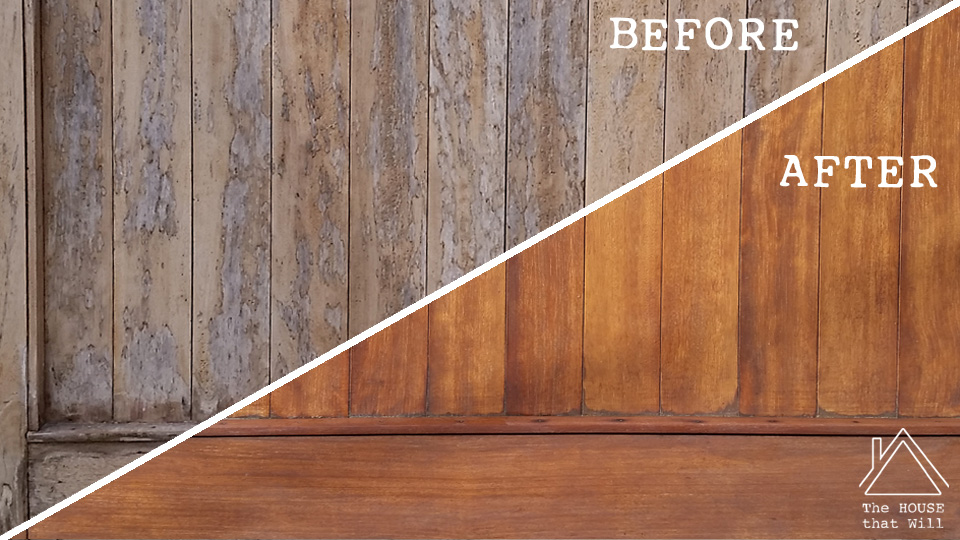 Follow The House that Will
Facebook | Instagram | Bloglovin'
We never imagined that our woodwork would ever look this good again! And it gives me a great sense of satisfaction in wet weather to watch the water beading on the surface, knowing that my beautiful woodwork is protected against the elements for years to come.
PIN THIS!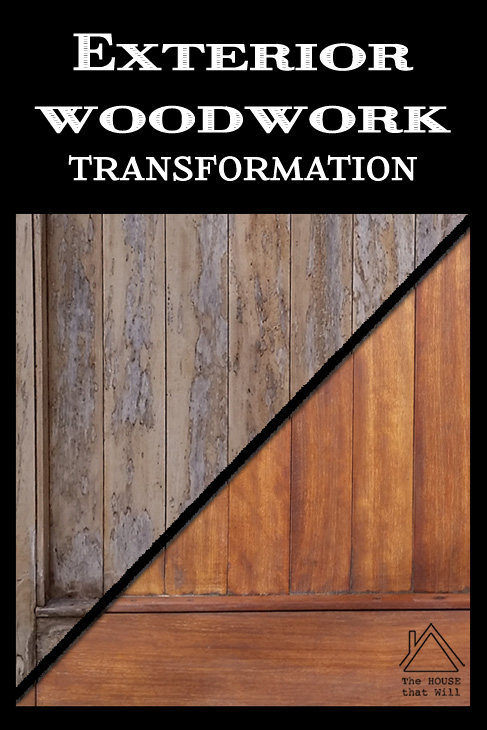 This is not a sponsored post.