Last Thursday evening, I took the Annie Sloan Chalk Paint workshop at The Gaiety Antiques & Vintage Store in Galway, one of my absolute favourite shops. I had already been using this paint around the house, but was curious to learn more about it.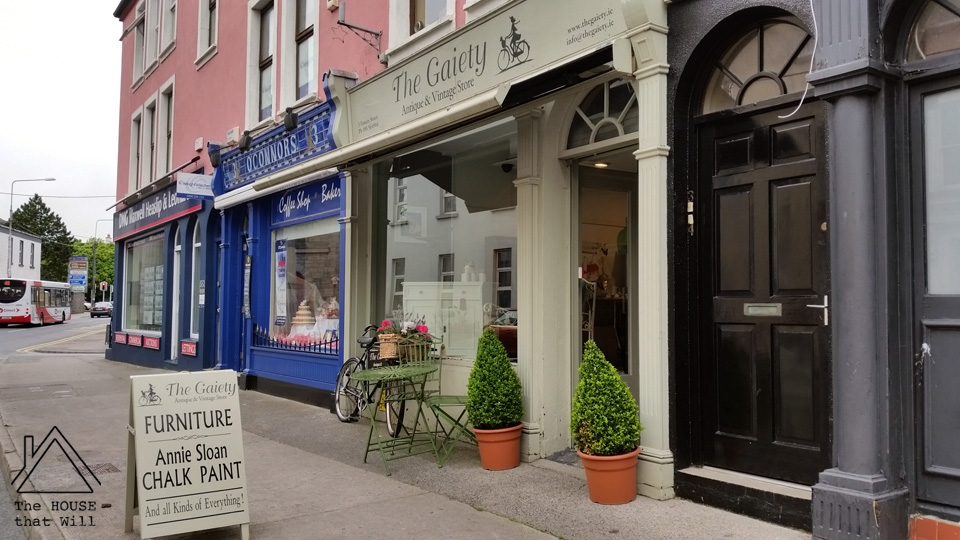 The lovely Laura was our instructor and, with just three other participants, it didn't take long before we were all chatting and joking amongst ourselves, making for a very pleasant evening even if I never learned anything. But I promise we did some work too!
I must admit that I can have mixed feelings about chalk paint. I love to use it as it requires minimal prep work - that means no sanding! And it is water based, so there are no nasty smells and clean-up is easy too. But its ease of use has resulted countless people taking beautiful antique mahogany and other "brown" furniture pieces and "upcycling" them as part of the ubiquitous "shabby chic" trend. It breaks my heart a little every time I see that happen, so I was very impressed when Laura started the workshop by recommending that people not paint valuable antiques. One more reason to love The Gaiety!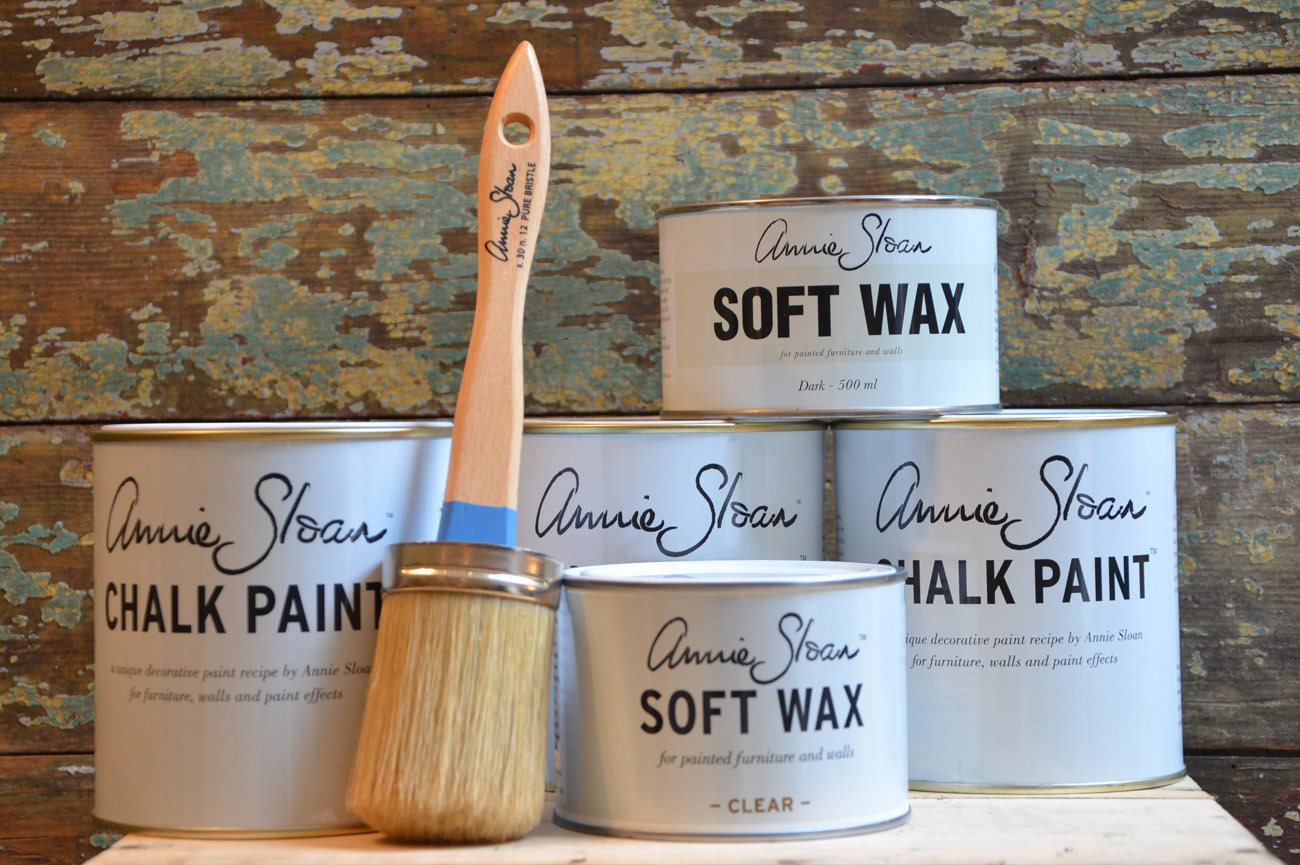 Laura went on to give us an introduction to the paint, explaining the two-step process involved: the paint doesn't self-seal so it requires a top coat of either a lacquer or wax (available in clear or dark wax). She also talked about the specially-designed pure bristle brushes recommended for use with the paint. Most paint companies don't produce their own paintbrushes, so I must admit that I was a bit skeptical about how necessary these are. However, having used them, I have to agree that they are both easier to use and also give a much smoother finish than using a regular nylon-bristled brush (which I'd been doing up to now). Annie Sloan also sells specialised wax brushes, but I have never tried those, having always gotten good results applying it with a cloth - although there is actually a knack to this so as not to rub off the paint as you do it. But don't worry - the cloth technique is covered in the workshop.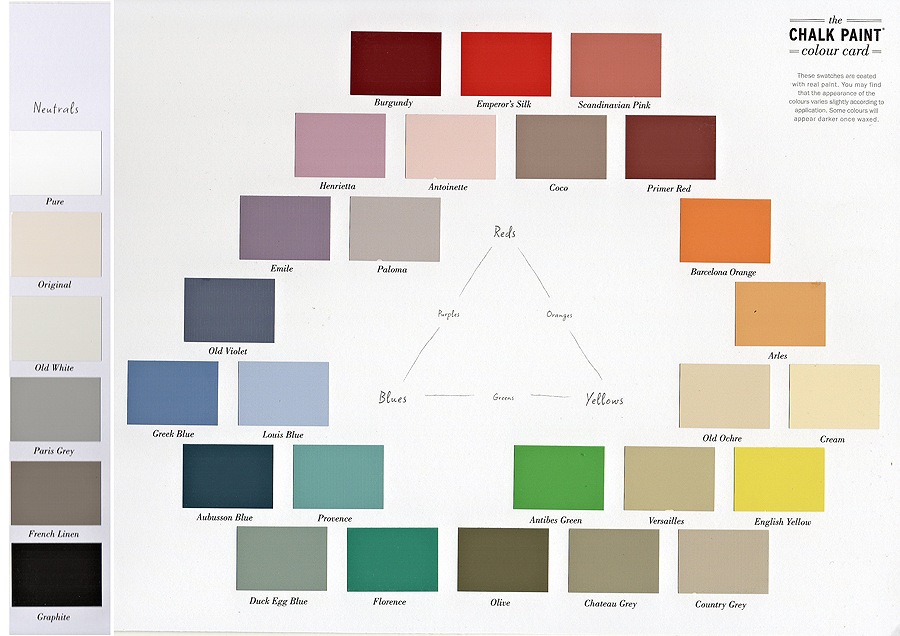 We also covered how the colour groupings on the Annie Sloan paint chart can be used to choose colour combinations that co-ordinate with one another. 
Next, we were each given a board to practice the special paint techniques. We learned various brush stroke techniques, colour building and distressing, how to create a crackle effect, and dark waxing techniques. In between all that, there was even time for a tea break - served in a pretty vintage china tea set, of course!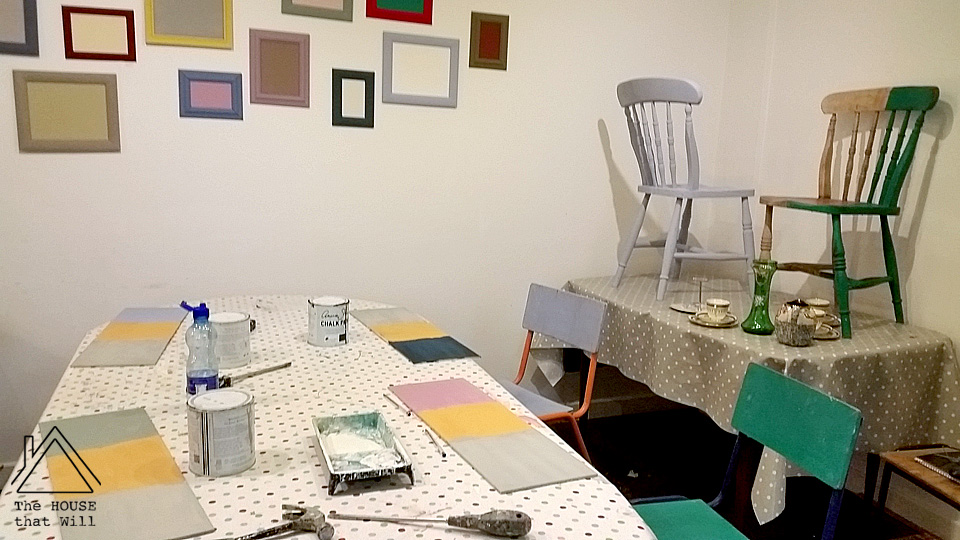 Follow The House that Will
Facebook | Instagram | Bloglovin'
Because The Gaiety keep workshop groups small, we had plenty of one-on-one attention from the instructor and time to discuss our individual projects, which resulted in us trying out these really cool patterned paint rollers:
This was my first time taking a workshop like this, and I definitely recommend it. You can find out more about workshops at The Gaiety here. 
This is not a sponsored post. Read more here.