A cracked tile is not only unsightly but, in certain areas like a shower, can be detrimental to the very structure of a building as any moisture that makes its way through can lead to mould or rot. Not good!
During our recent Guest Ensuite Makeover, we accidentally overtightened one of the screws when installing the shower enclosure and cracked the wall tile behind it. Thankfully, replacing a broken tile is a relatively quick and easy DIY.
Note: I've shown a wall tile here, but you can replace floor tiles in the same way.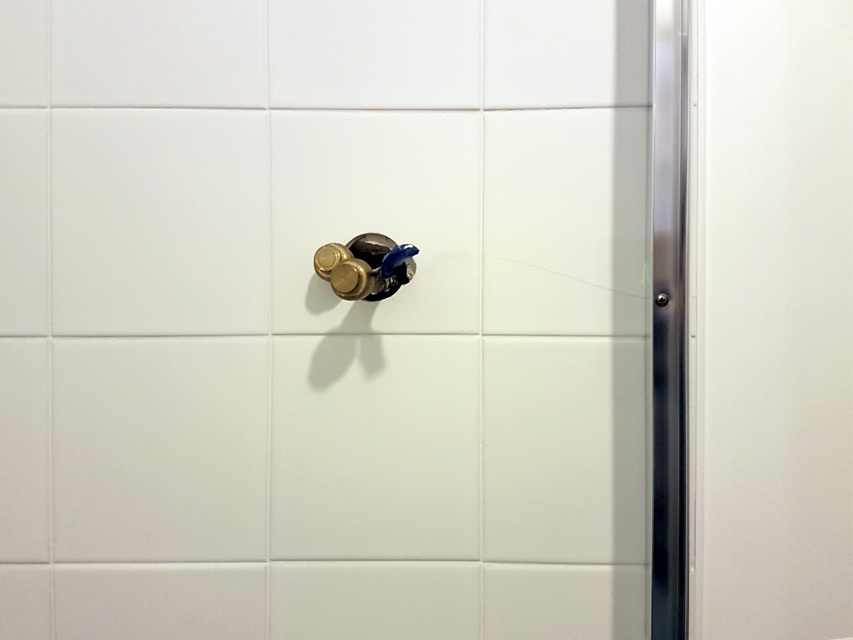 We overtightened this screw and cracked the tile behind
Follow The House that Will
Facebook | Instagram | Bloglovin'
Materials
Contains affiliate links
Step-by-Step
Start by removing the grout surrounding the damaged tile. This first step is actually the most important because you'll be hammering the damaged tile to remove it and you don't want the vibrations travelling through the grout and damaging nearby tiles.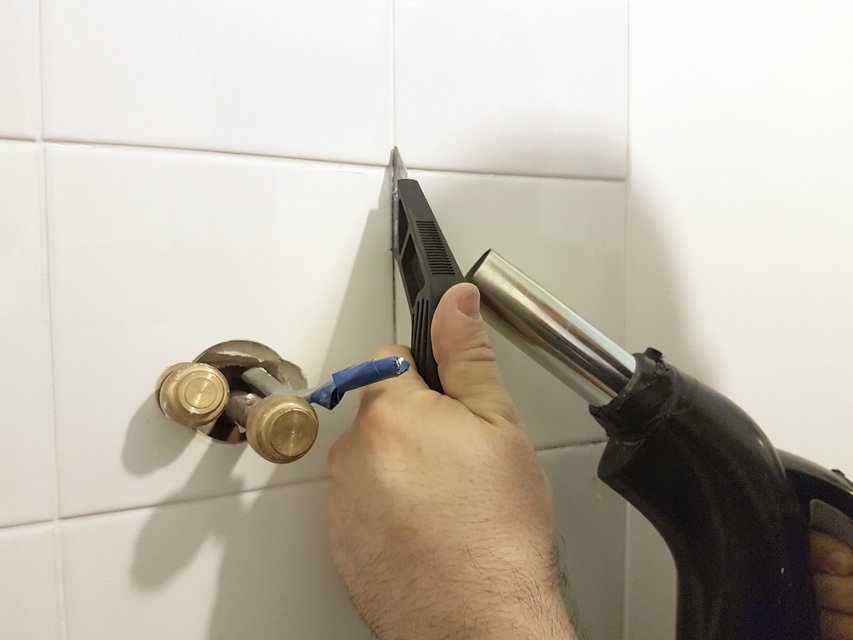 It helps to use a vacuum while doing this to catch the debris.
Next, drill a hole into the damaged tile.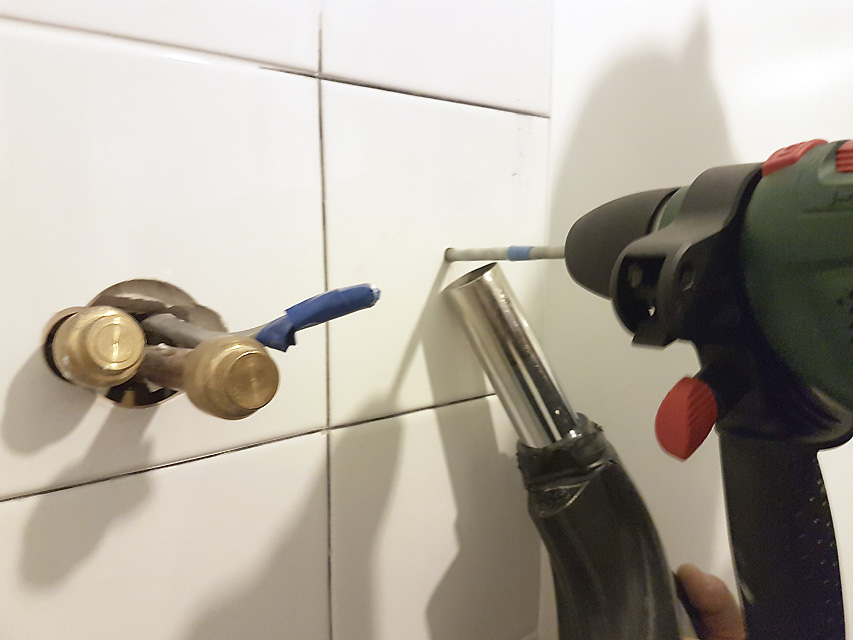 Apologies for the photo quality - by necessity, we were doing this repair late at night
It's easier to take the tile off in pieces, so use a hammer to break the tile. Then use the hole you drilled to get a grip and start prying the tile pieces off the wall/floor (we used a flathead screwdriver for this).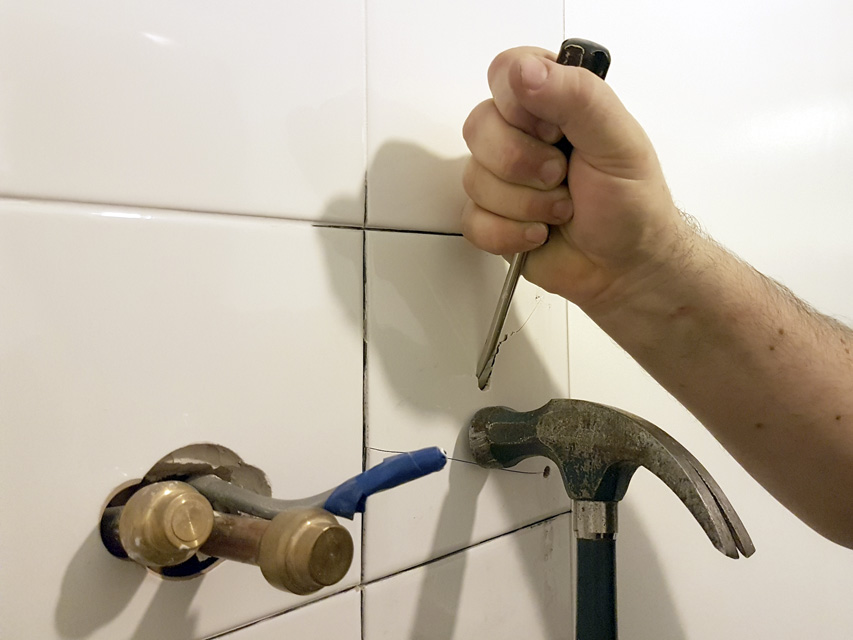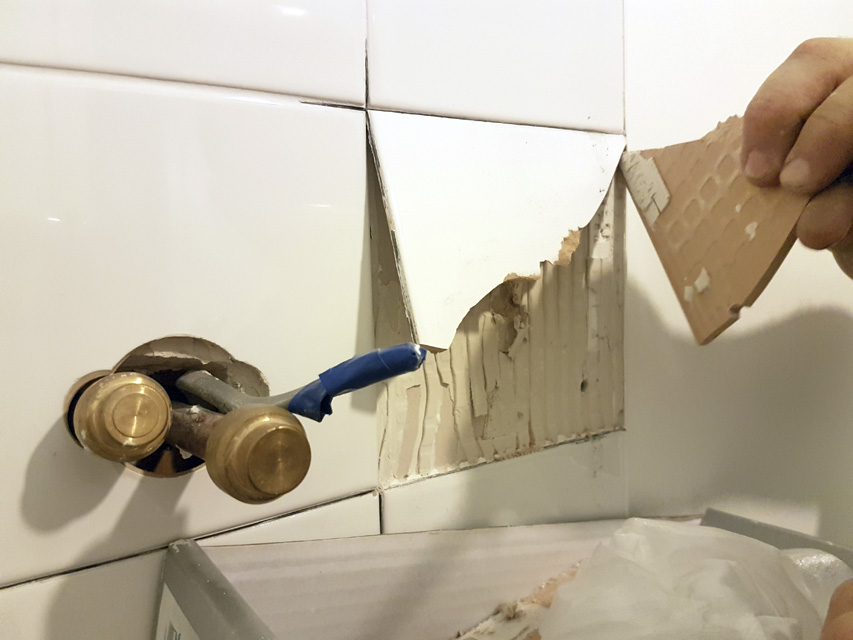 Next, remove the adhesive using a scraper.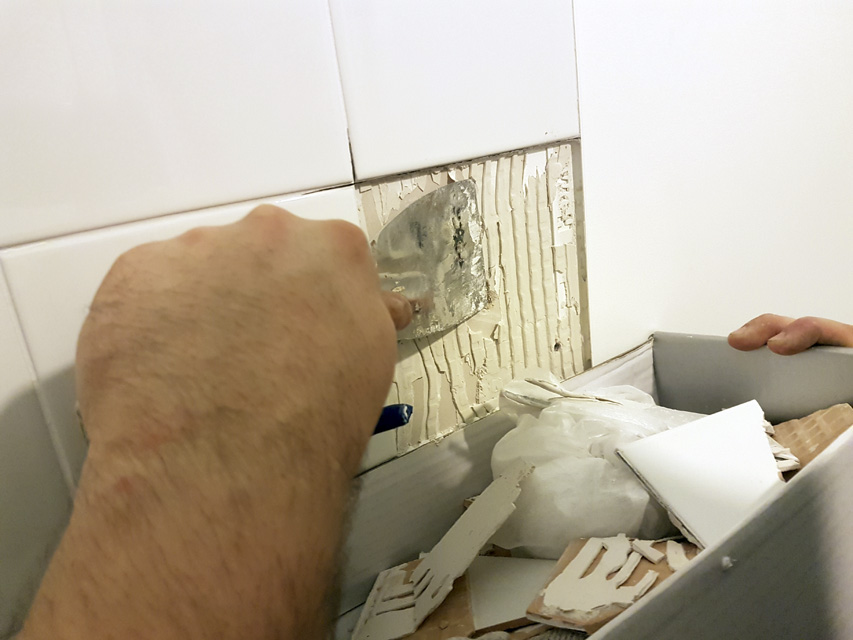 Now you're ready to fill the gap with the replacement tile. Use a notched trowel to spread adhesive on the back of the tile, and place it into position with tile spacers on each side.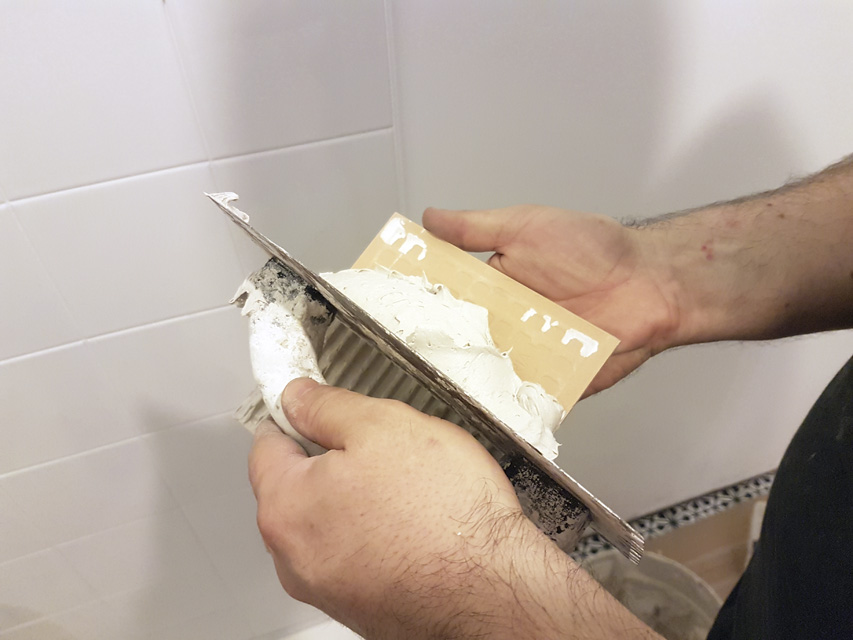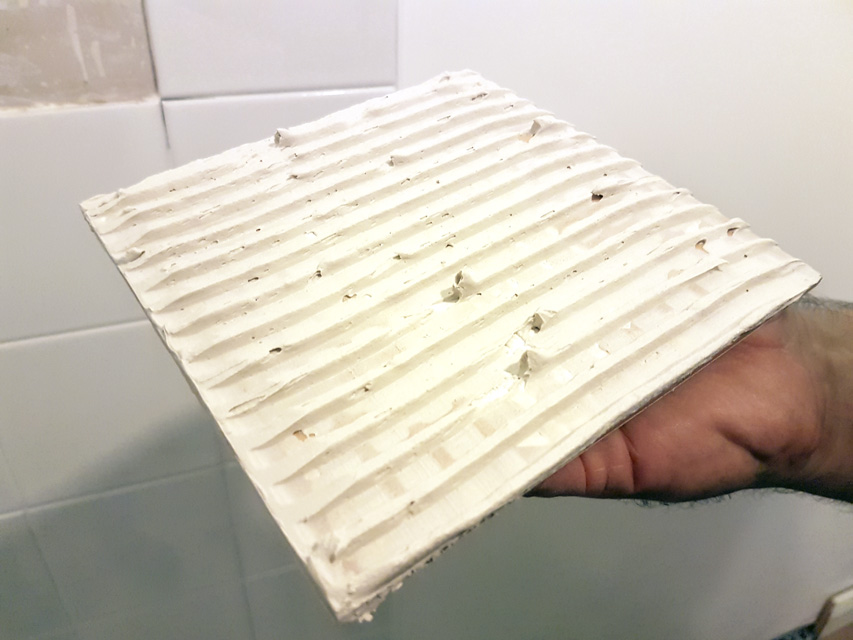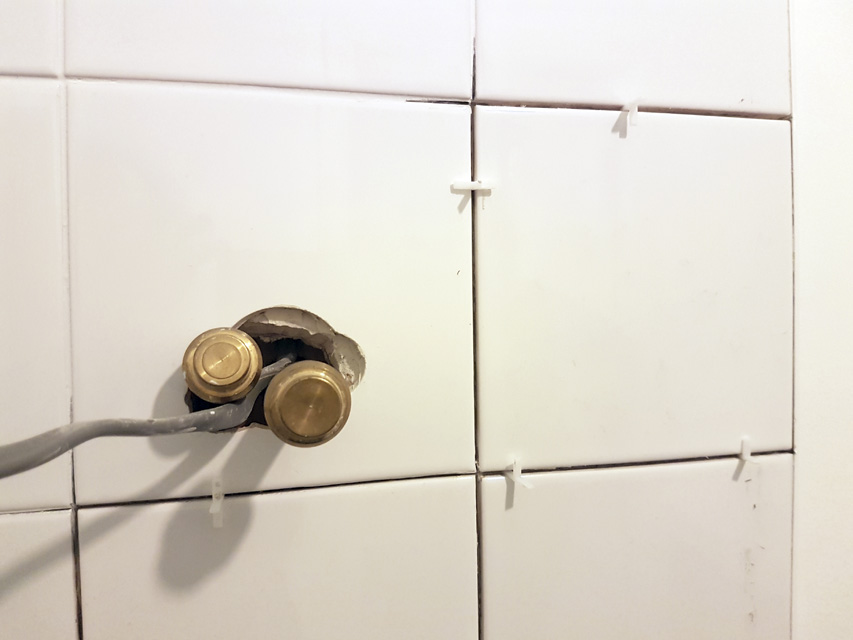 When the adhesive is fully set, remove the tile spacers and grout around the replacement tile.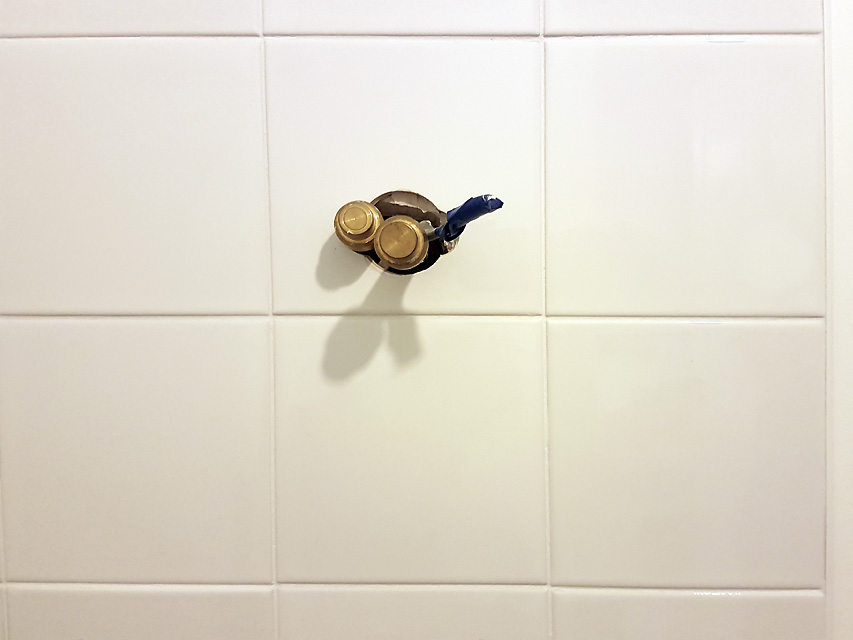 Good as new!
For more tips on tiling, see the following ...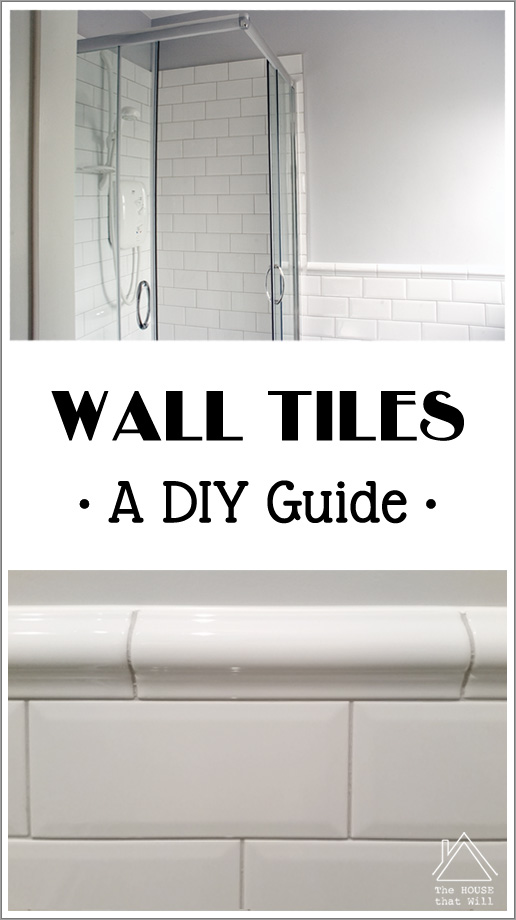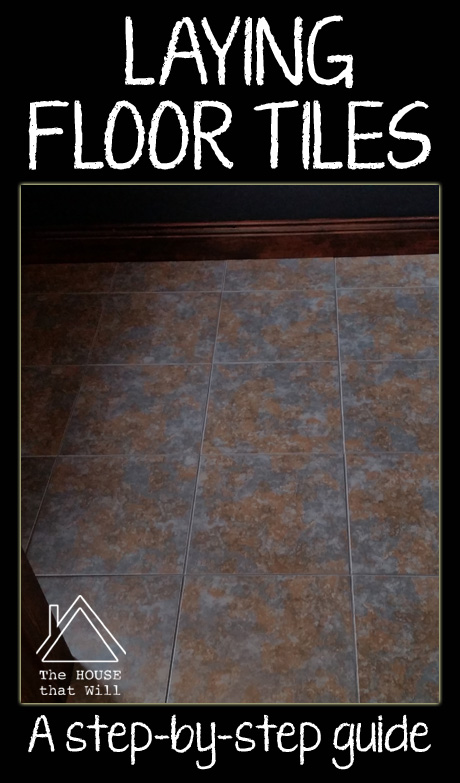 Related posts: