Last week, I posted about our DIY Stone & Slate Fireplace, and promised to come back and go into more detail about our herringbone mosaic tiles because so many people commented on them and asked where I got them. Well, if you've followed The House that Will for a while, it will come as no surprise to you to hear that we DIY'd them!
Materials
Tile of your choice material*
Tile saw
Lego (bear with me!)
Mosaic mat/mesh backing sheet
Tile spacers
Tile sealant
Foam brush
Craft knife
Masking tape
*Glazed tiles are not suitable for this DIY as the glaze may chip along the cutting lines. Instead, use tiles that have solid colour all the way through e.g. natural materials such as stone and marble, through-coloured/through-body porcelain etc.
Cutting the Tiles
Start with whole tiles of your choice material. I used slate.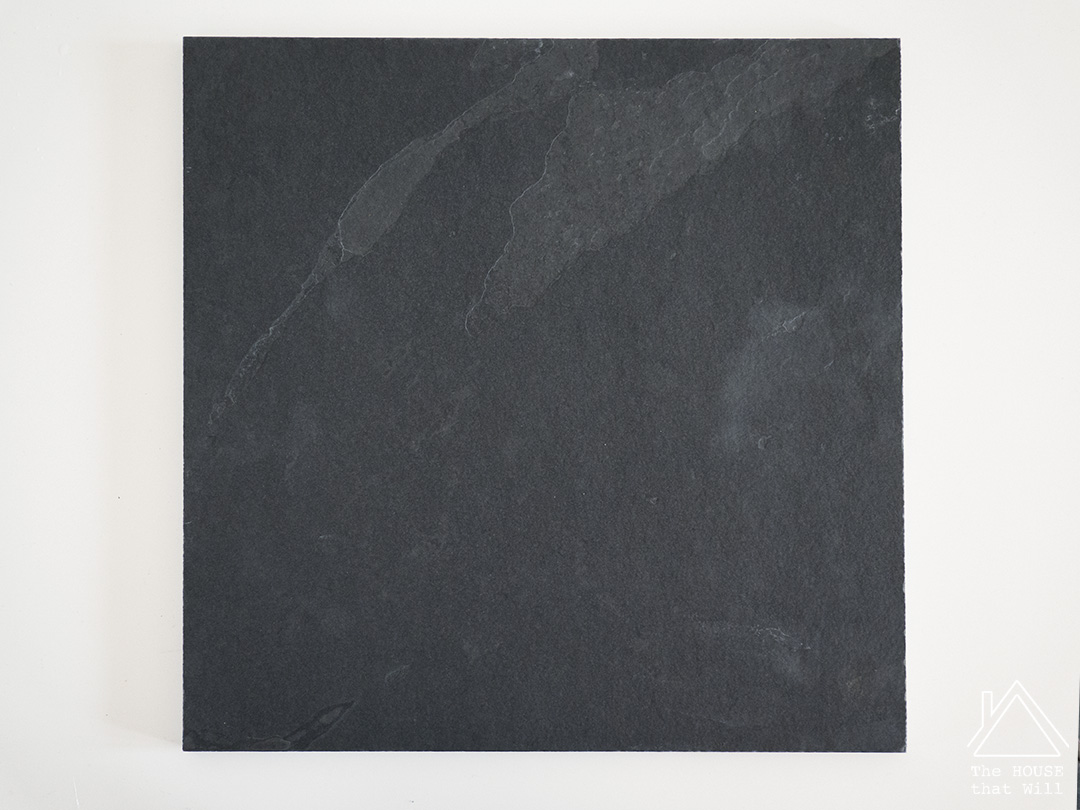 Decide what size you want each of your mosaic tiles to be. Then cut the whole tile into strips the desired width.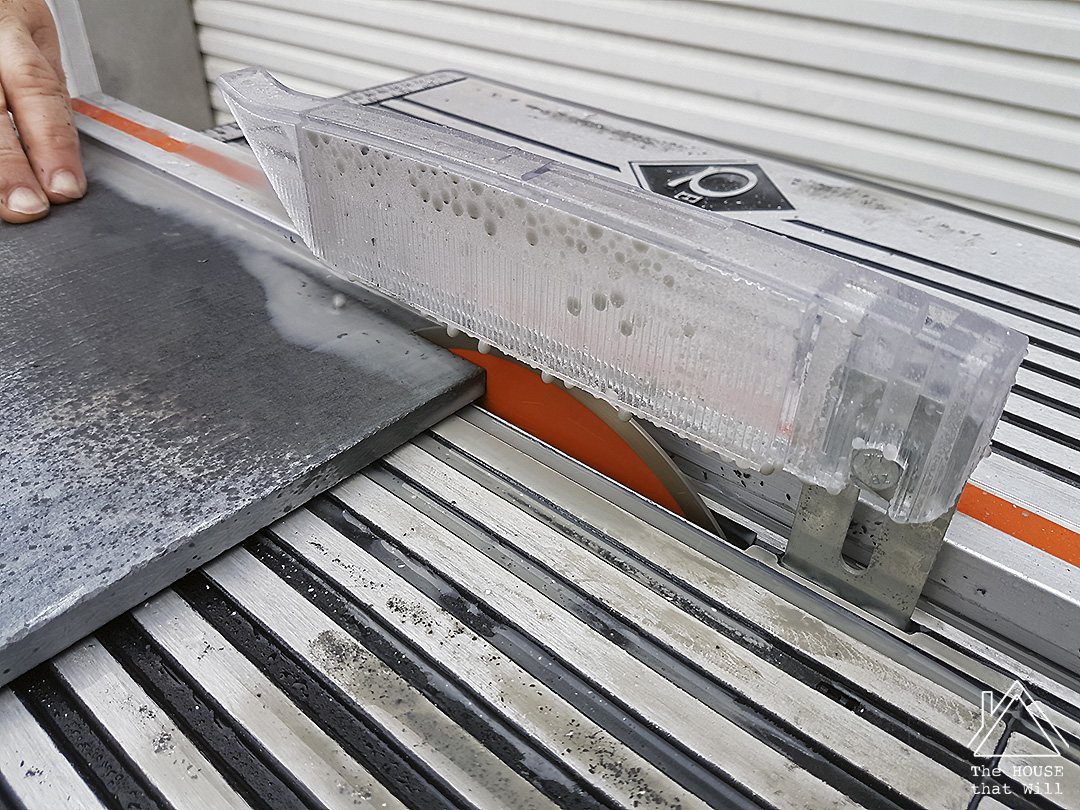 Cutting the strips again is tricky because the short end of the tile doesn't offer much support against the movement of the saw blade. So this is where the Lego comes in! Hubby made a block of lego the ideal size to support the front edge of the tile as he pushed it through the tile saw.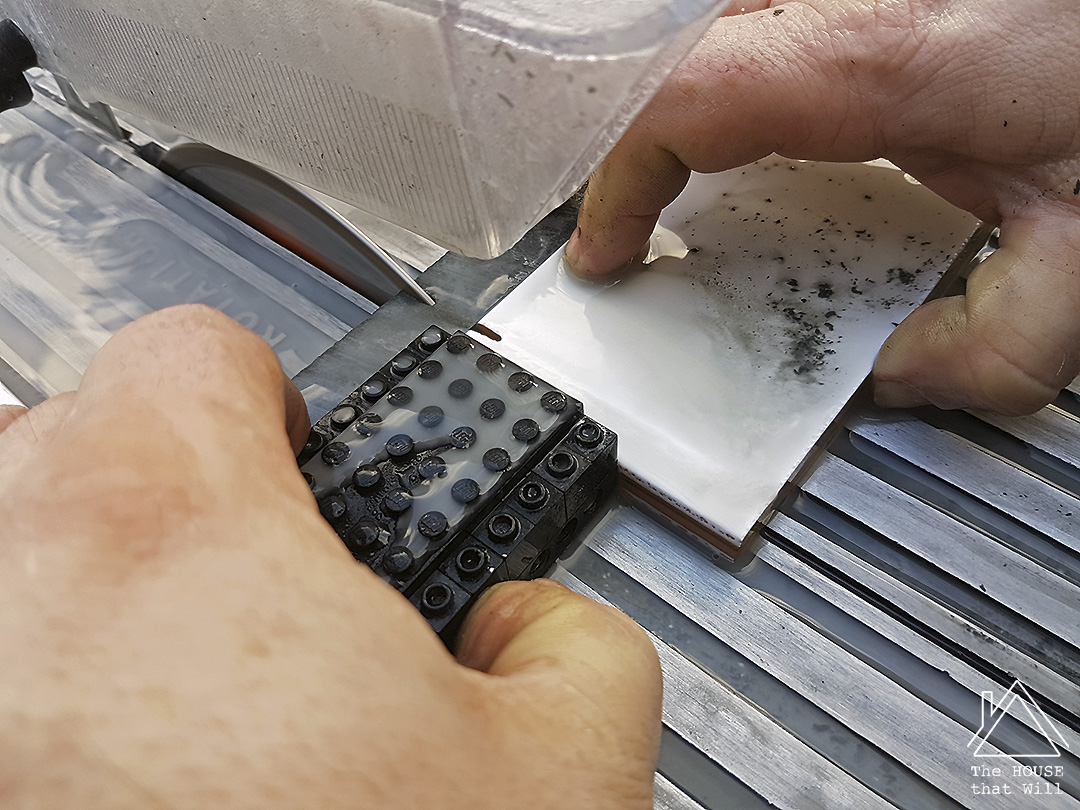 He also used an old off-cut of tile to support the tile strips where the blade cuts through.
Cleaning & Sealing
Cutting the tiles leaves a residue on the surface.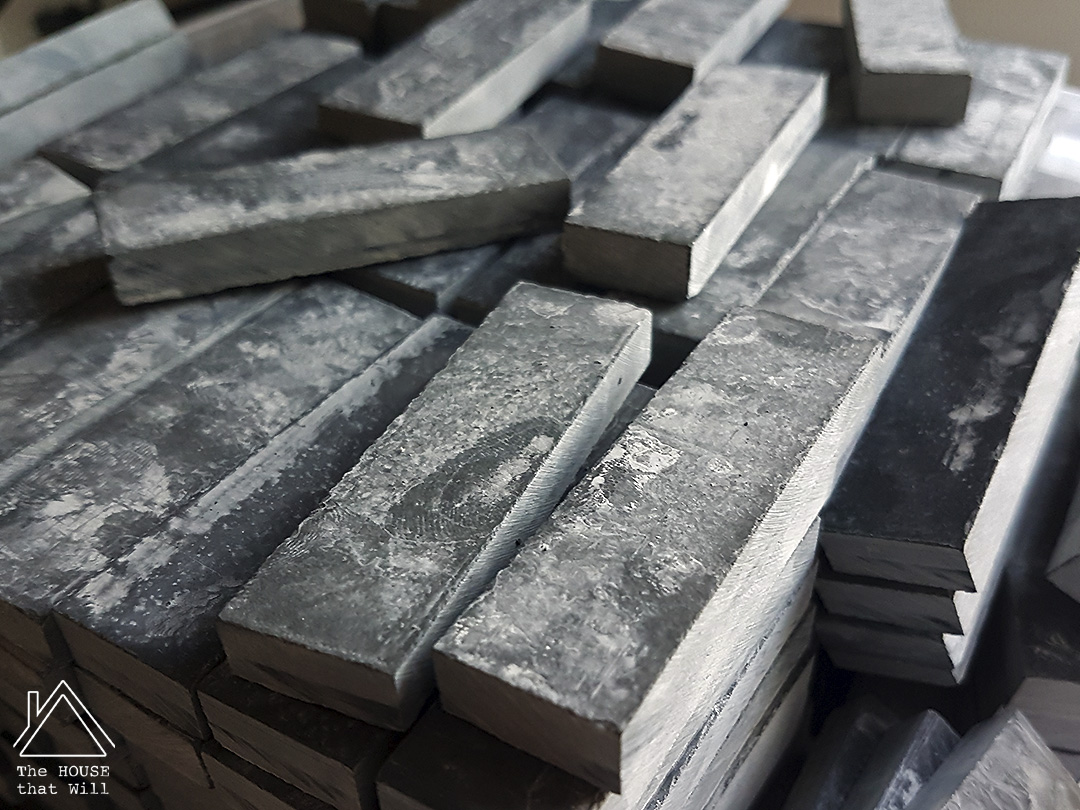 This is the tedious part of the project. Each tile will need to be washed thoroughly.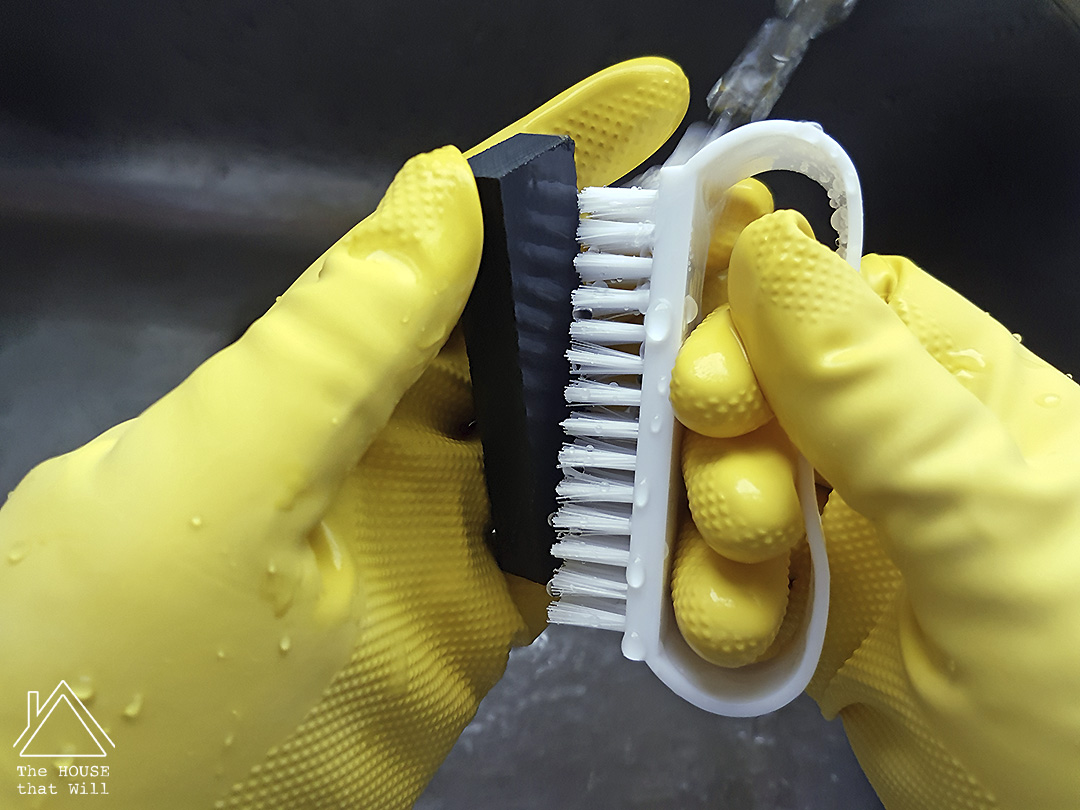 Then, if using a natural or porcelain tile, each piece needs to be sealed. Use a foam brush to apply a suitable product.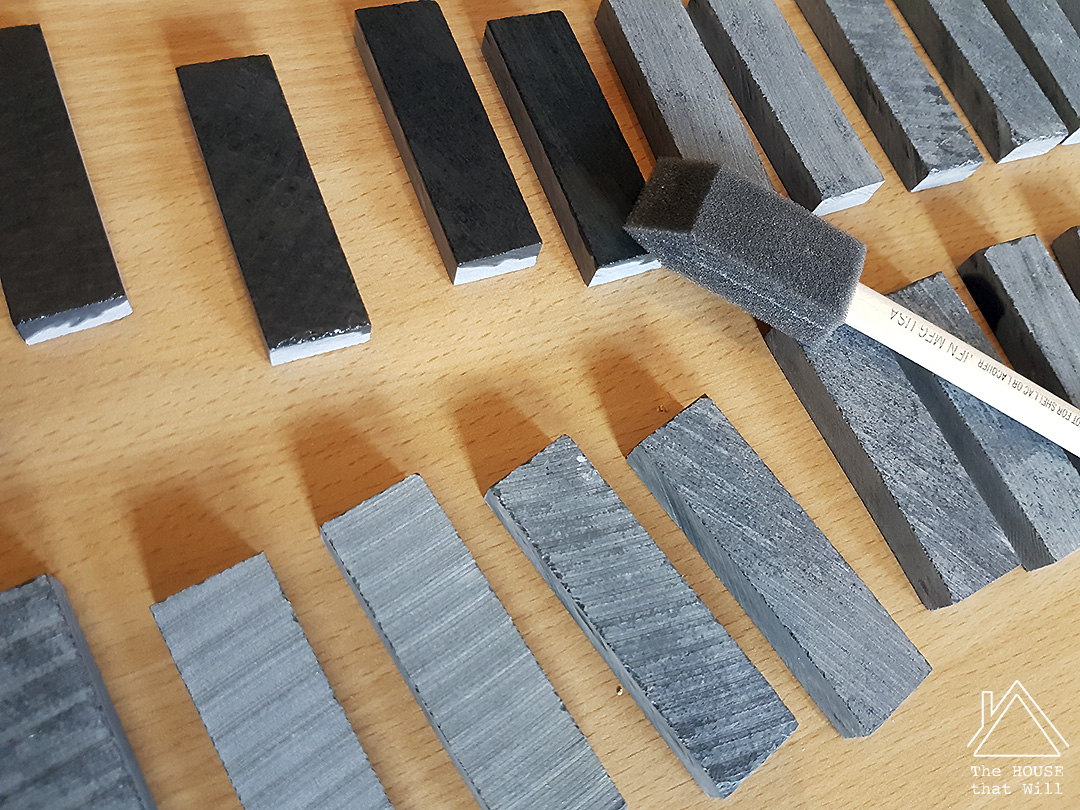 Making the Mosaic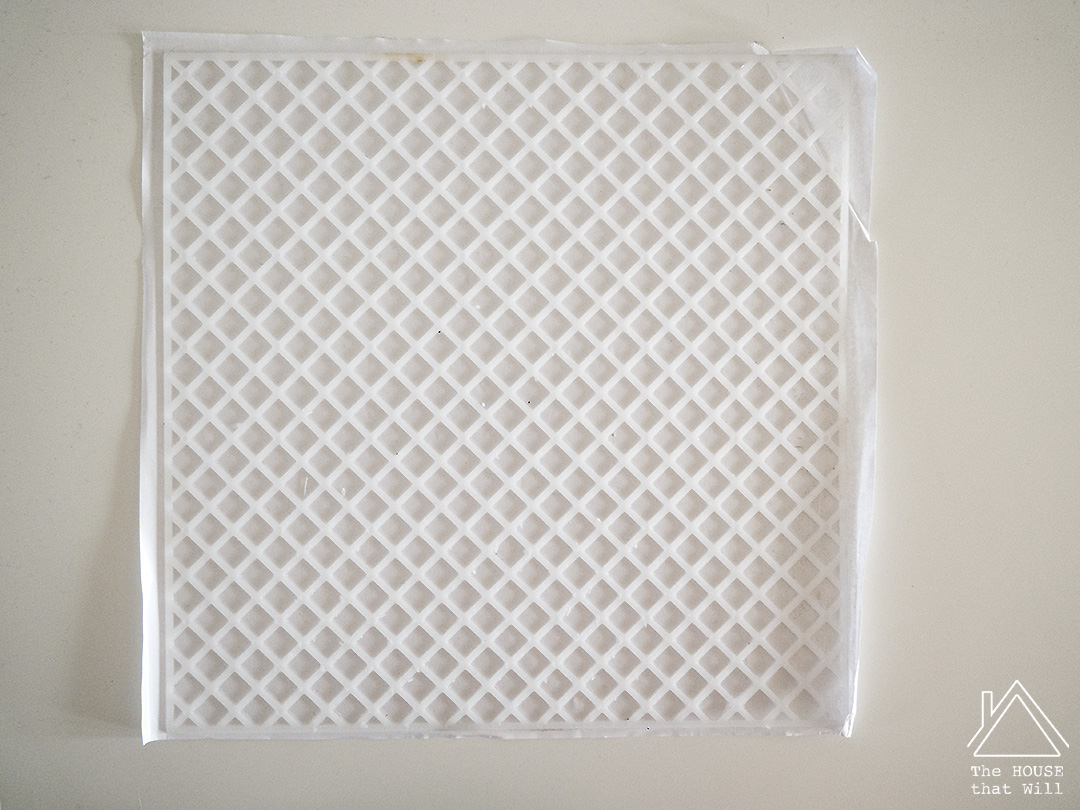 To arrange the cut tile pieces into your desired pattern, use a mosaic mat/mesh backing sheet. This is a self-adhesive plastic mesh that is actually designed to give rigidity to the flexible mesh mats usually used to hold mosaic patterned tiles.
Place the tiles onto the mat with tile spacers in between. As you can see, I chose a herringbone pattern.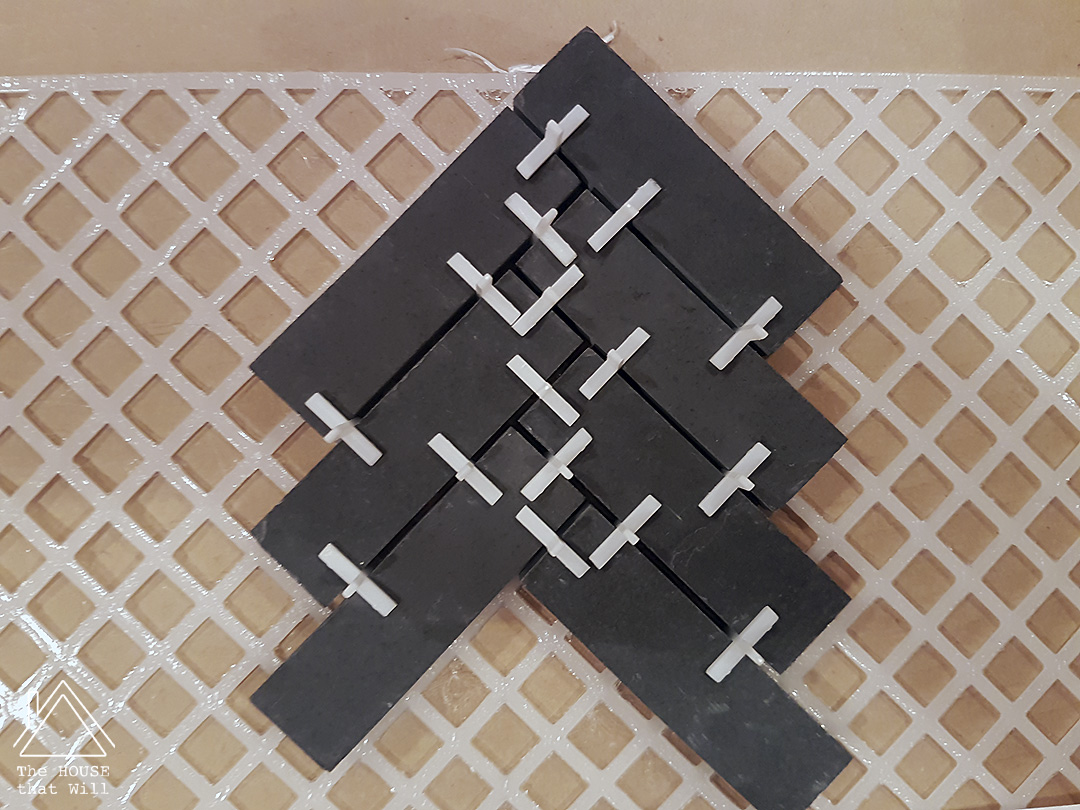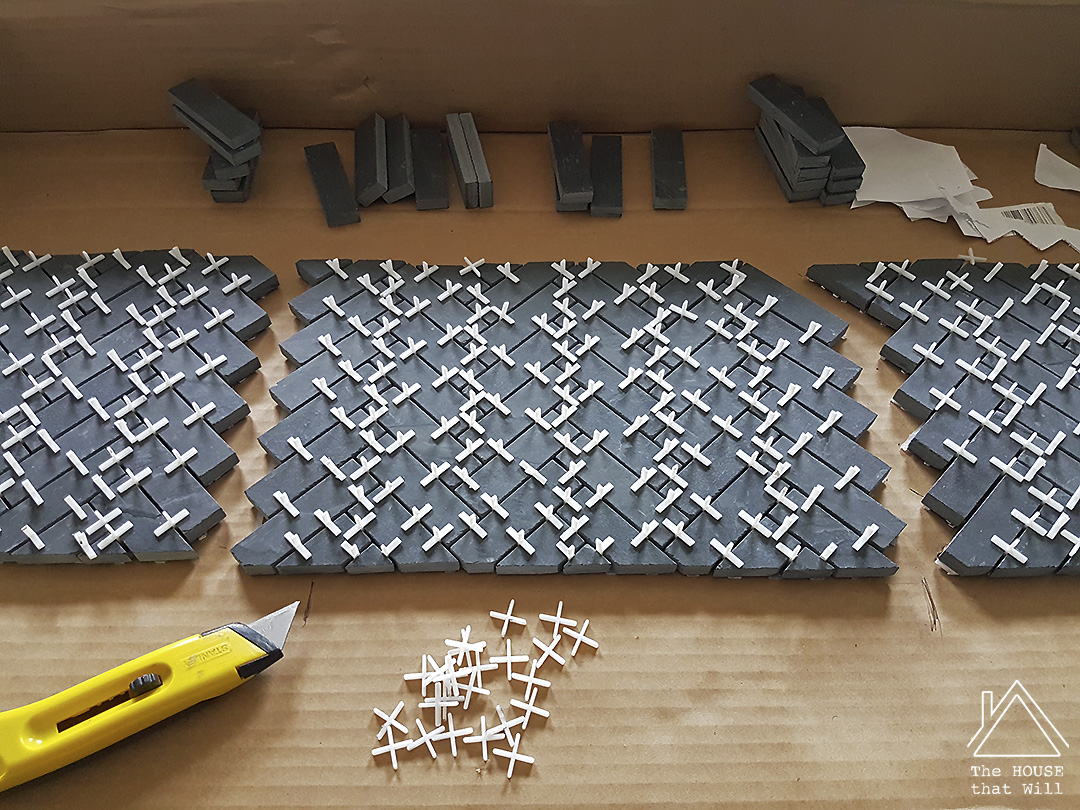 A craft knife is useful for trimming the excess plastic mat.
Hanging the Tiles
Because the plastic mats are usually used to secure pre-made mosaic sheets, and are not actually designed to adhere to the surface of the tile directly, we found it useful to secure the fronts of the tiles using masking tape.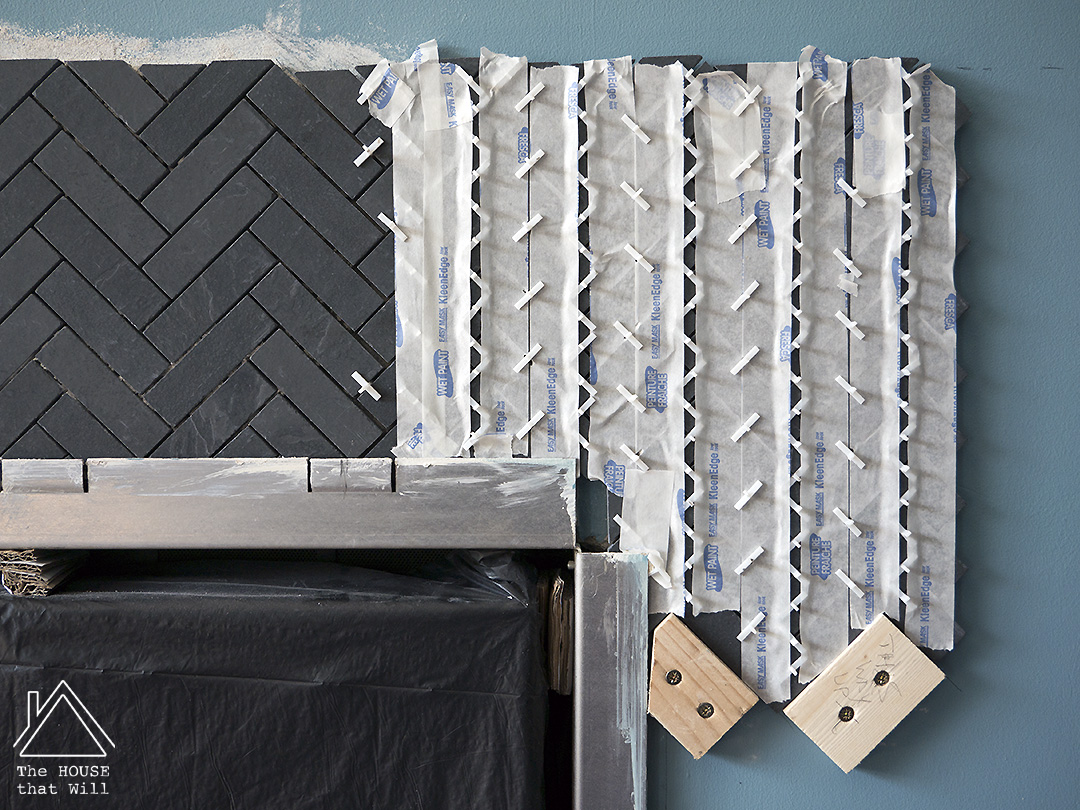 Use a wooden baton or wooden blocks screwed into the wall to support the mosaic sheets until the adhesive dries.
I don't go into detail here about how to tile a wall or floor, as I've already covered that in these posts: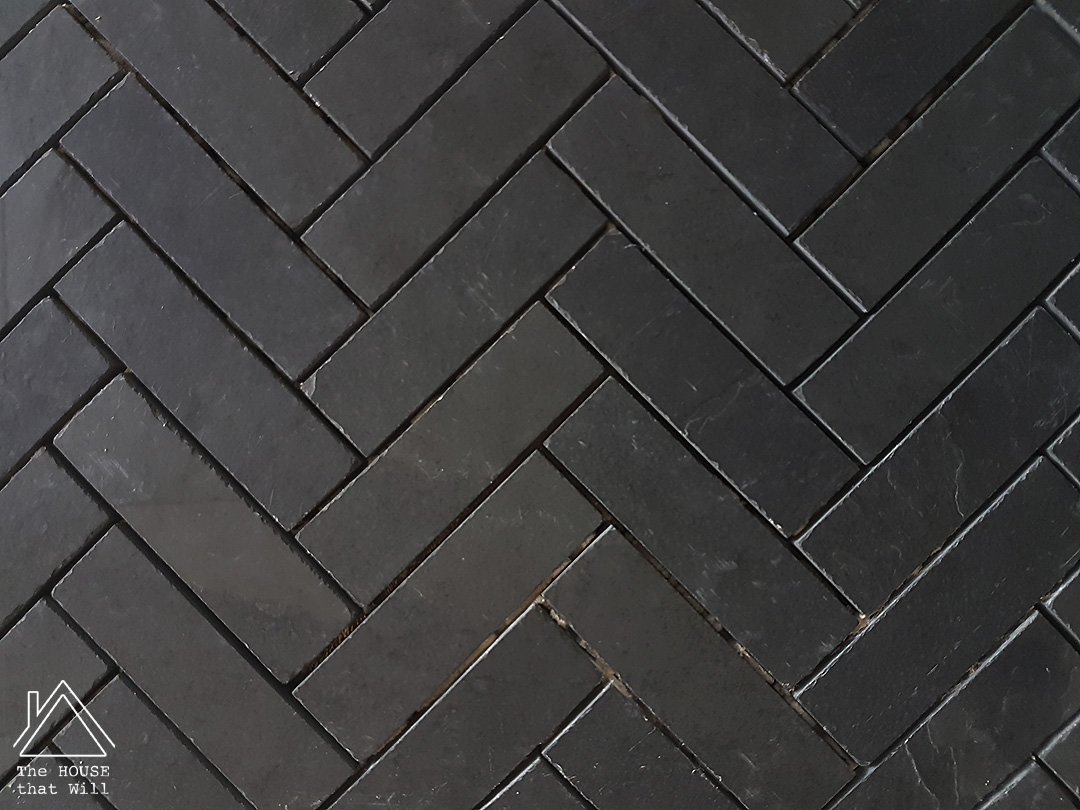 When the tile adhesive has set, remove the tile spacers and masking tape. Then grout in the usual way.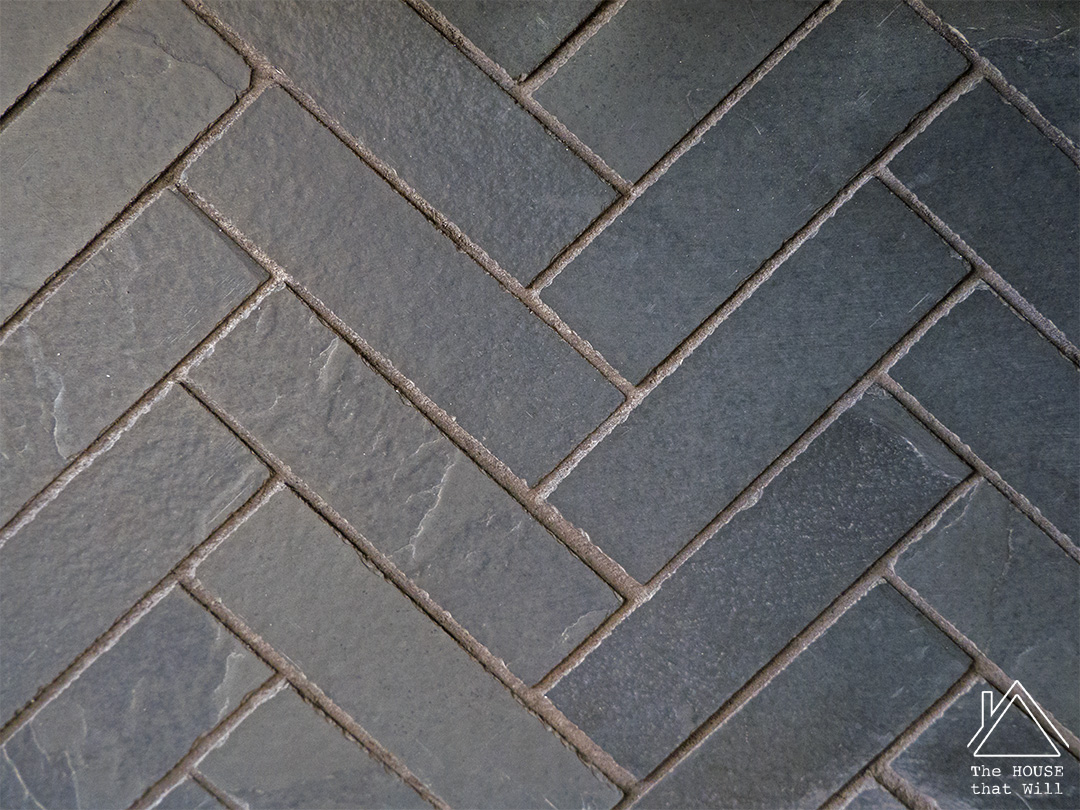 And there you have it! If you saw last week's post, then you already know that I used my herringbone slate tiles on our DIY Stone & Slate Fireplace.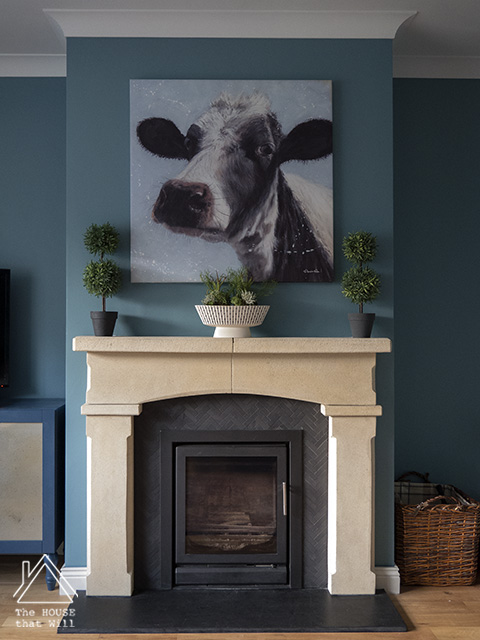 Follow The House that Will
Facebook | Instagram | Bloglovin'
It is a great feeling to be able to use exactly the materials you want in the decor of your home. In this case, that meant I had to take DIY route. However, while it was time consuming, it wasn't at all difficult. And it was definitely worth it - especially on these stormy evenings when we cosy up by a log fire and can admire our handiwork!

Related Posts: