A striking feature in my €75 Boys' Bedroom makeover was the custom toy box that Hubby and I made for the room, and today I'm sharing all the details so that you too can make your own.
The three-year-old boy in this house is crazy about trains, so that's what I modelled this toy box on. However these toy boxes can become anything you or your child likes, from a fairy castle to a pirate ship and everything in between. The only limit is your imagination!
PIN THIS!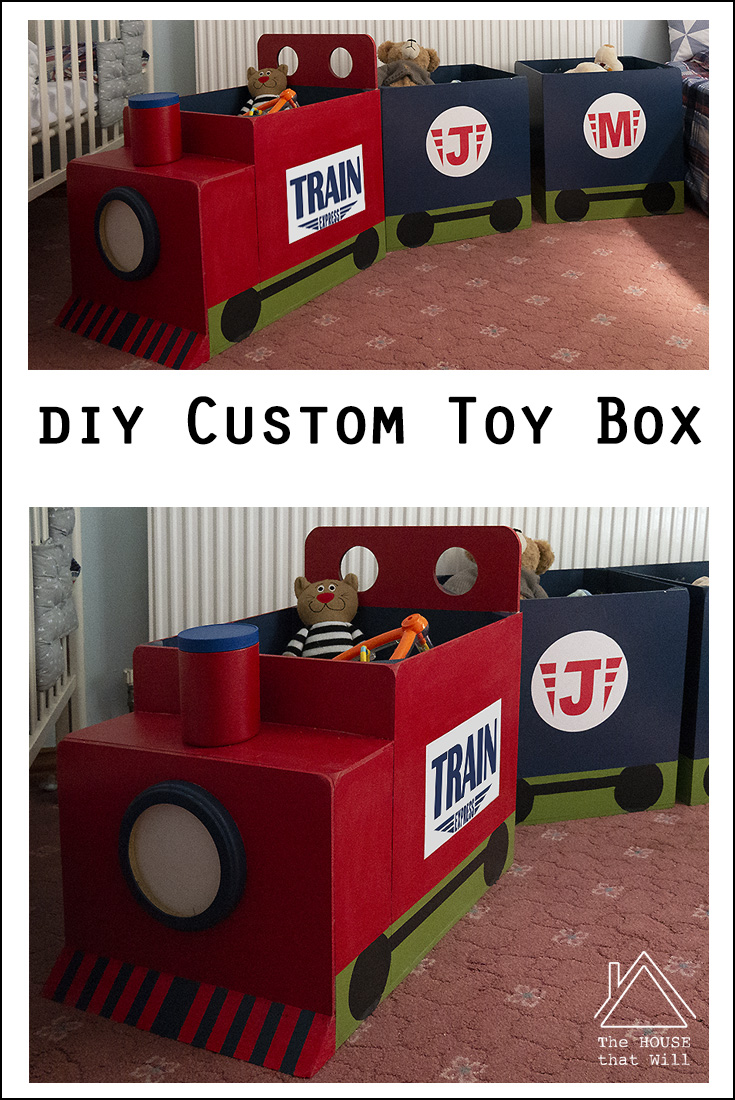 Follow The House that Will
Facebook | Instagram | Bloglovin'
Materials
Thin, lightweight wood e.g. 3mm MDF or plywood
POA timber e.g. 50mm x 50mm thickness
Wood glue
Nail gun & tacks (or hammer & tacks)
Sandpaper (and optional electric sander)
Paint
Paintbrushes or mini-rollers
Jig saw (optional)
Other Useful Items:
Table saw
Chop saw
Wallpaper paste (if adding decals)
Hole saw & drill
Sealant e.g. polyurethane (if using paints that are not hard-wearing)
Masking tape (optional)
Casters (optional)
Assembly
As I was making a train, I made three separate toy boxes to represent the locomotive and two cargo cars. Each box measured 45cm W x 45cm H x 45cm D ... big enough to hold plenty of toys, but small enough for a small child to easily access even the bottom of the box.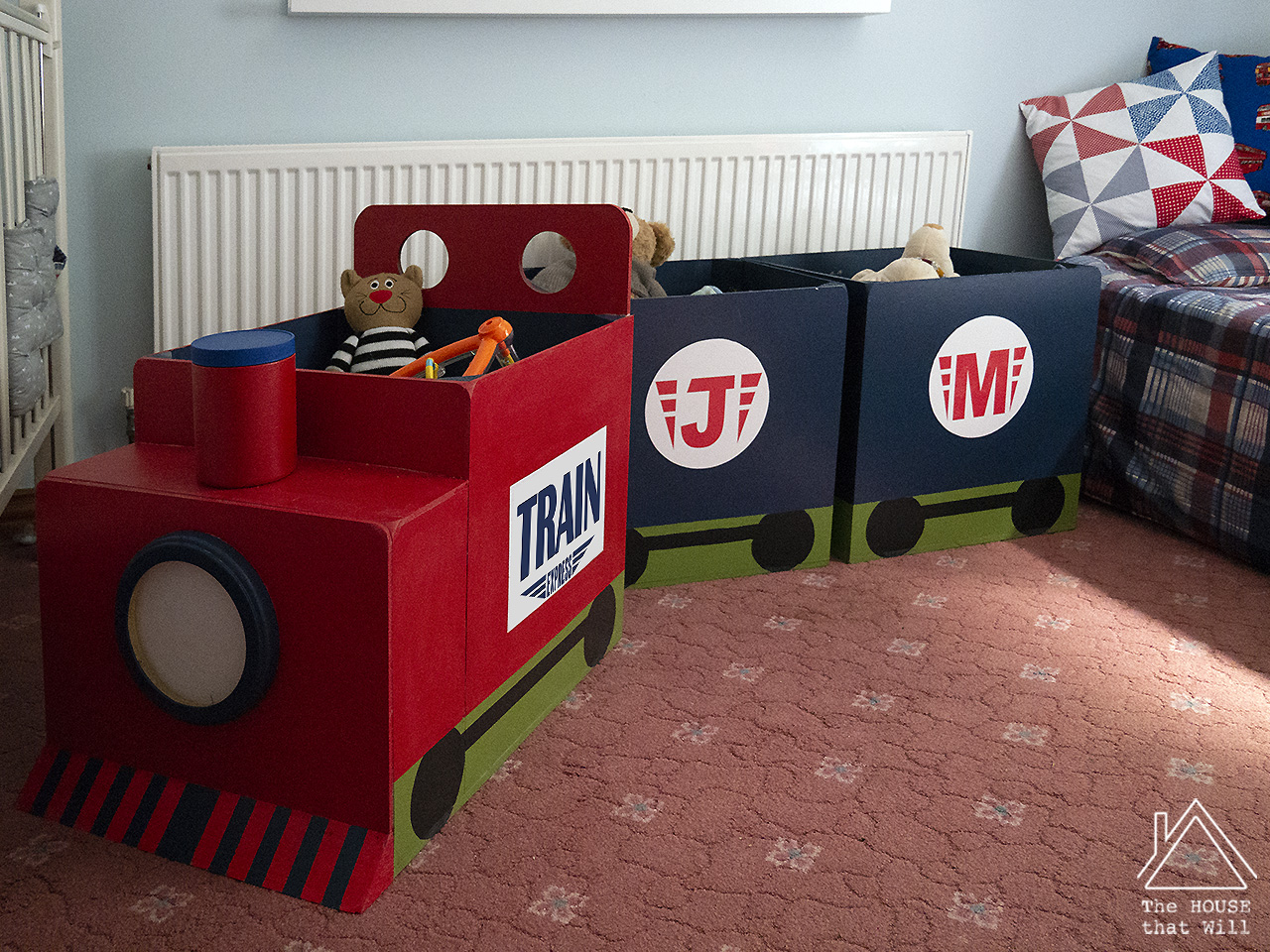 For each box, then, it was necessary to cut five panels. Three of the panels - for the base and two sides - measured 45cm x 45cm. In order to make the box square, and because I was using 3mm MDF, the remaining two sides needed to be 45cm H x 44.4cm W.
We used a table saw to cut the panels but, if you don't have one, B&Q will cut wood to size for you.
In order to give the box some structure, we used four pieces of POA (planed all over) timber per toy box. We cut each piece 45cm long. To make it more slimline and lightweight, we also gave each length of timber a triangular profile using a table saw. However, this is not absolutely necessary, so don't fret if yours are square.
To assemble the box, spread some wood glue along the edges to be joined and then pin them together with tacks. If you have a nail gun, this is an easy task, but a hammer does the job just as well. While gadgets make the job quicker and easier, what matters when making these toy boxes is how you make it; not what you make it with.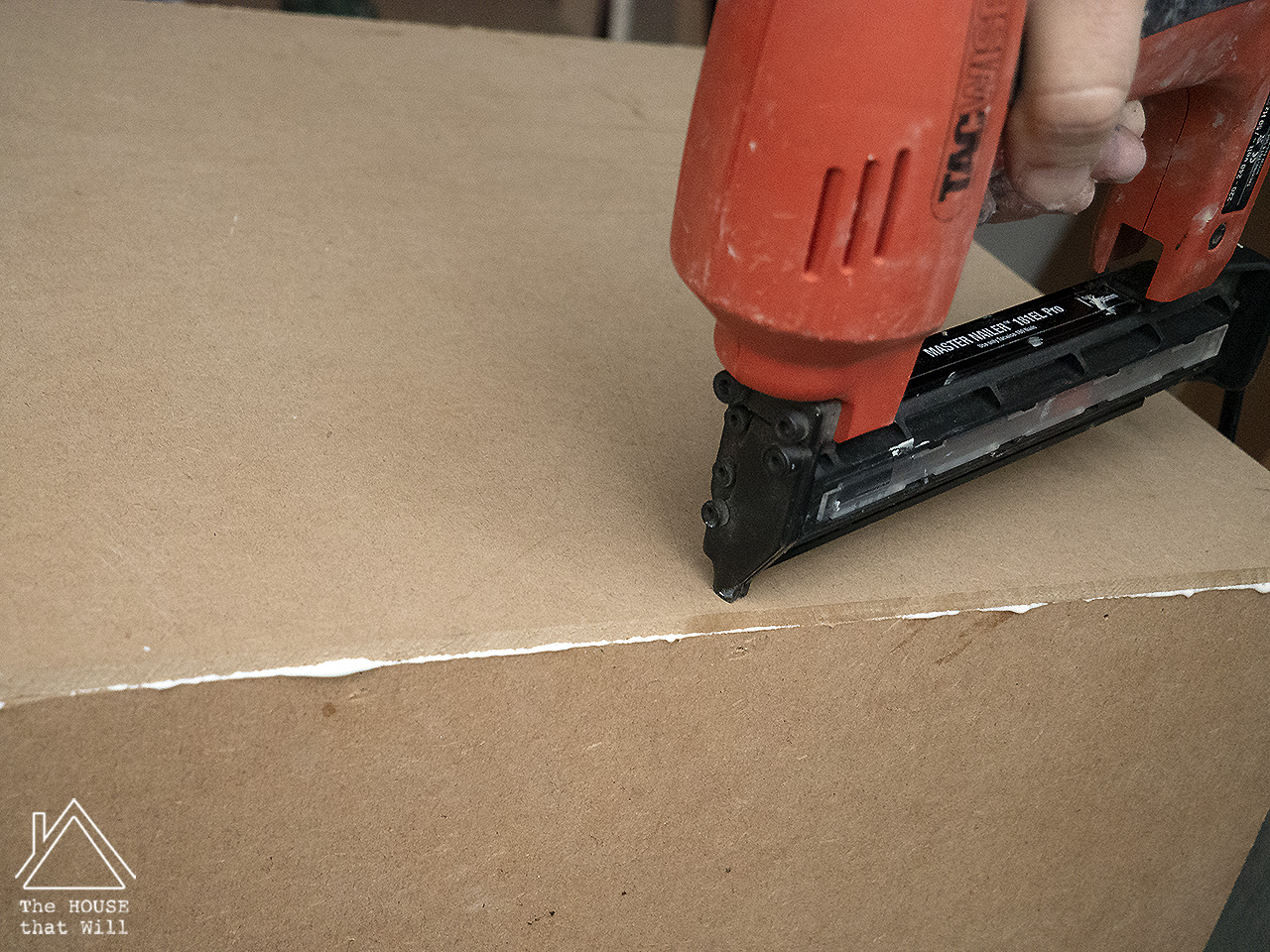 Start by attaching two lengths of timber to each side of the two smaller panels.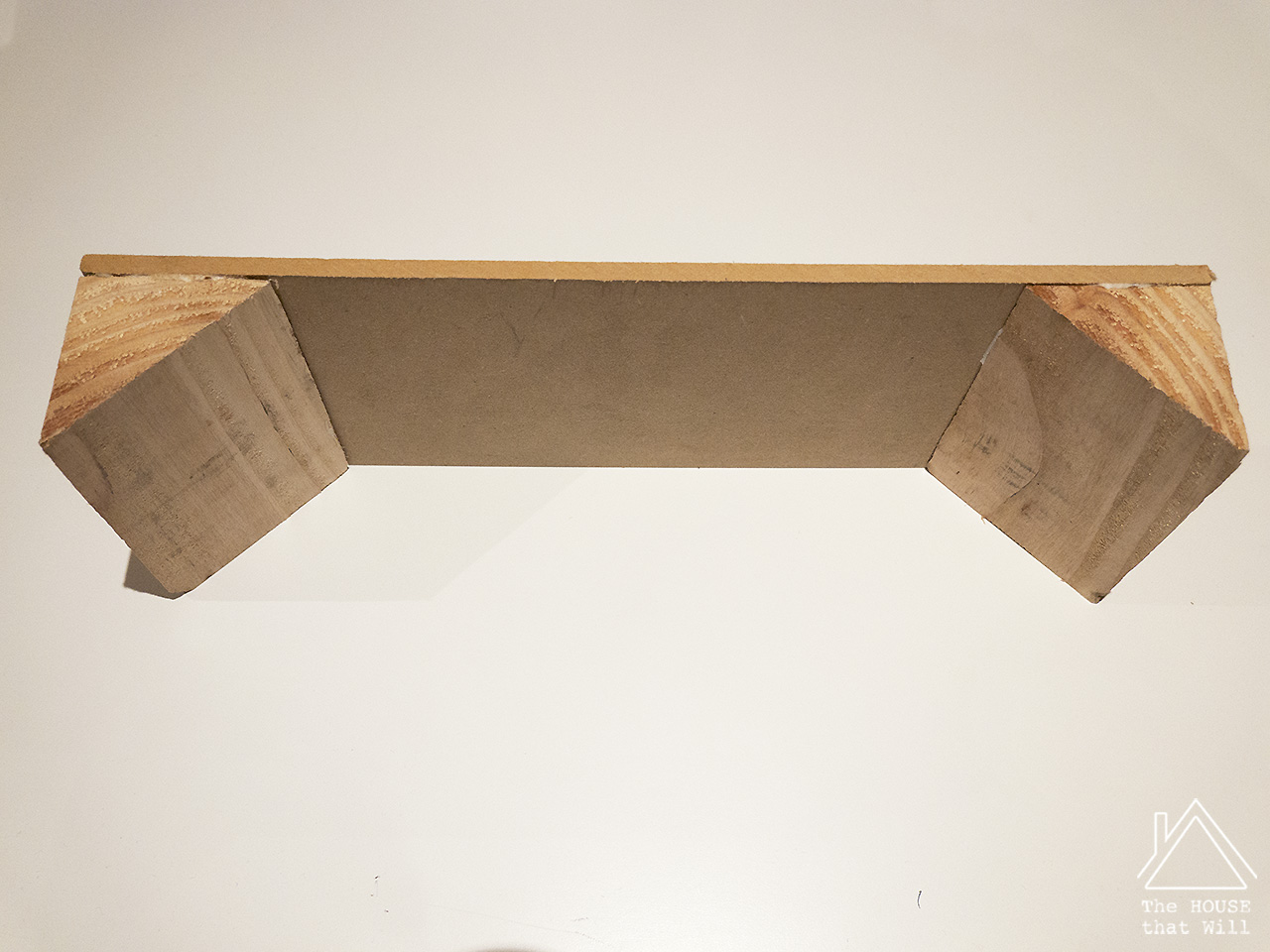 Then attach the two larger panels to make four sides. Next, attach the base.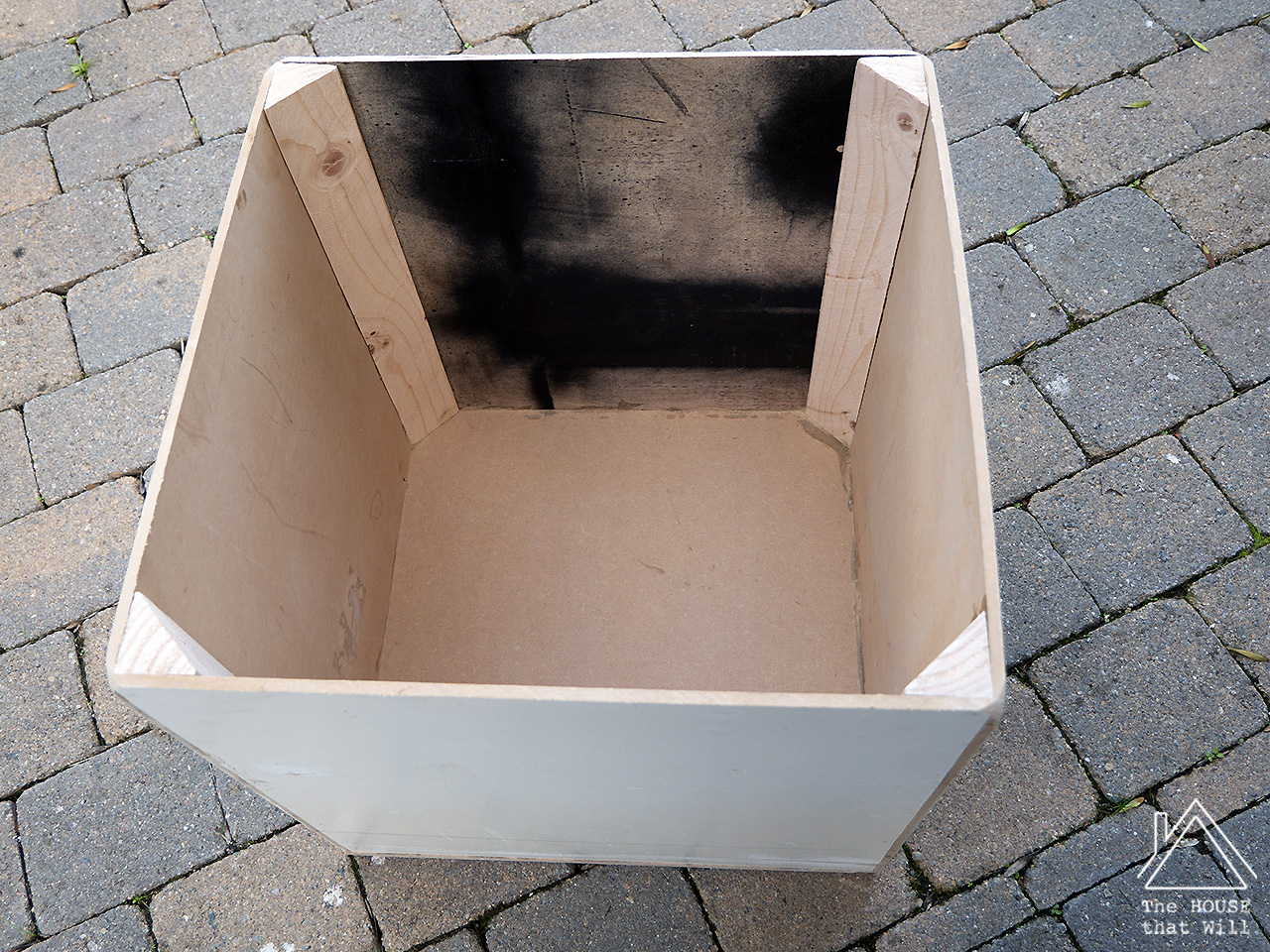 Finally, use sandpaper to eliminate any sharp corners that may cause injury.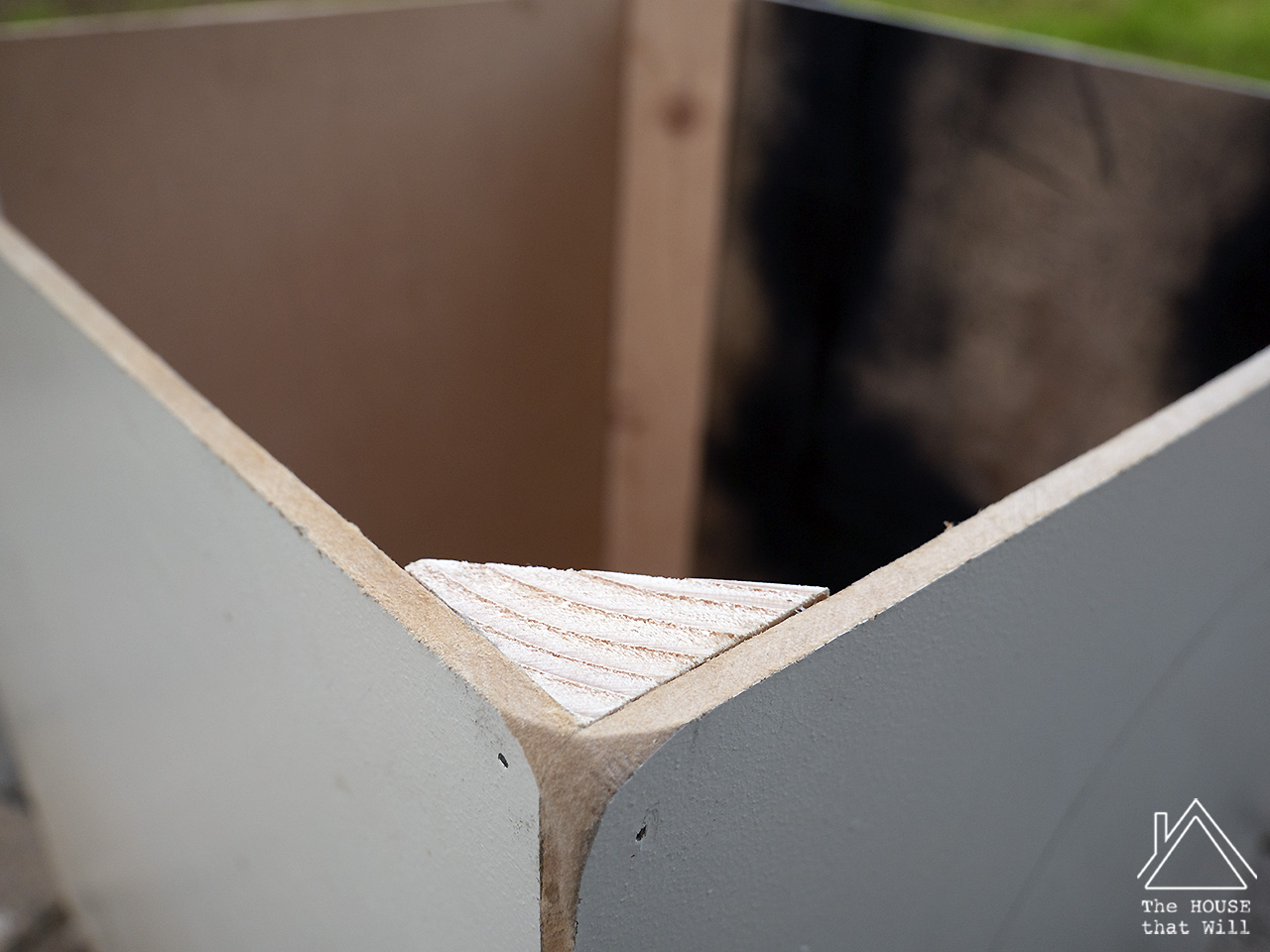 Because I was using waste wood for this project, it doesn't look particularly pretty at this stage. But all that would soon change!
Customisation
Now you have the blank template for your toy box. If you like, you can modify this. For example, to make the locomotive, I added one taller panel at the back and attached a smaller box to the front to make the engine. A hole saw attached to a drill made "windows", and I used a jig saw to round the corners to make it safer for little kids.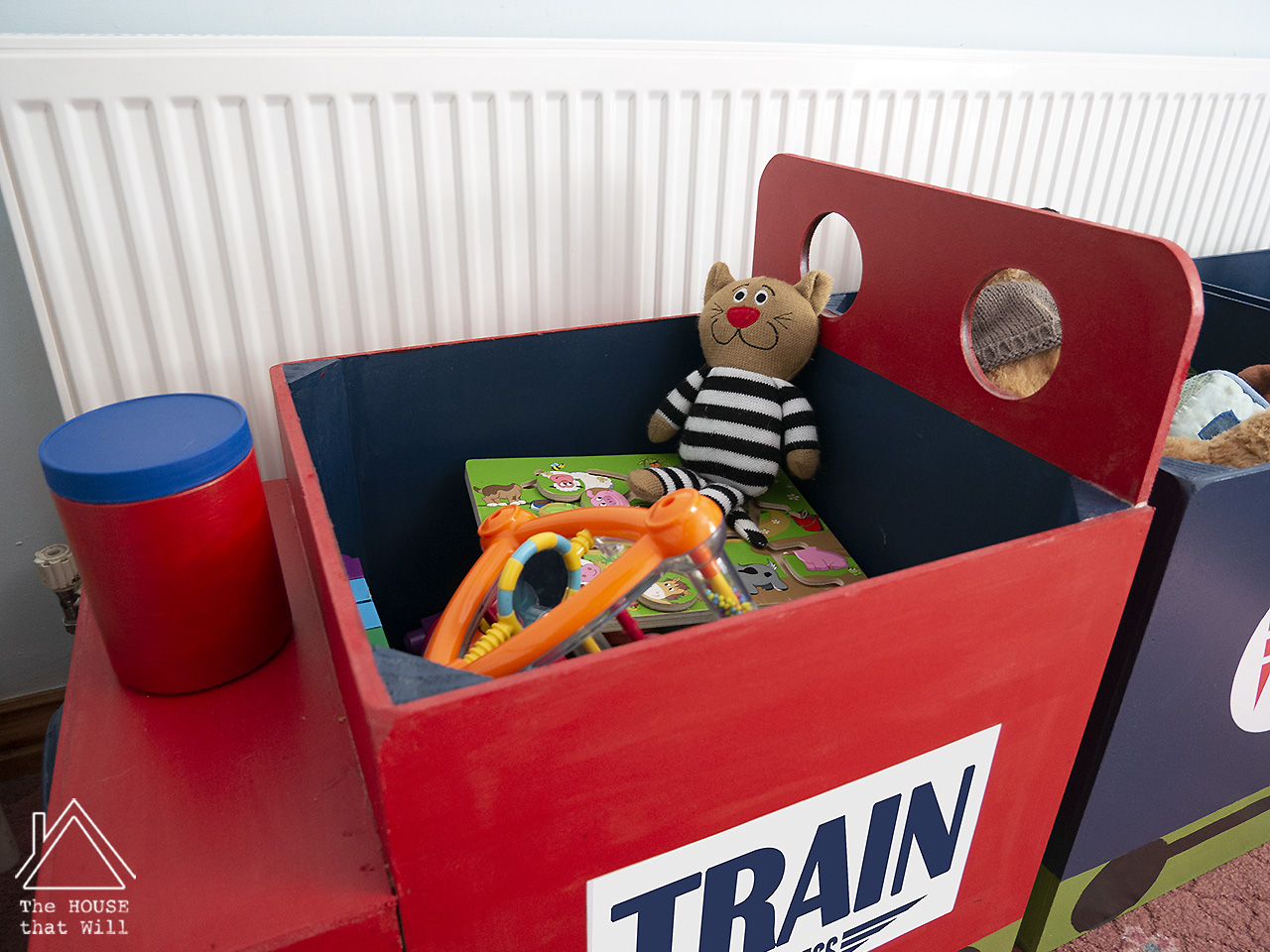 I found a round picture frame and attached that to the front to look like a light. The pilot - the device at the front of a locomotive designed to deflect obstacles on the track that might otherwise derail the train - was made from one of the timber support structures made to build the basic toy box. As a matter of fact, it was an afterthought because I didn't have enought wood left to make a panel large enough to cover the front of the train!
To make the funnel, I primed a plastic food container and then painted it to match the engine before screwing through the bottom to attach it.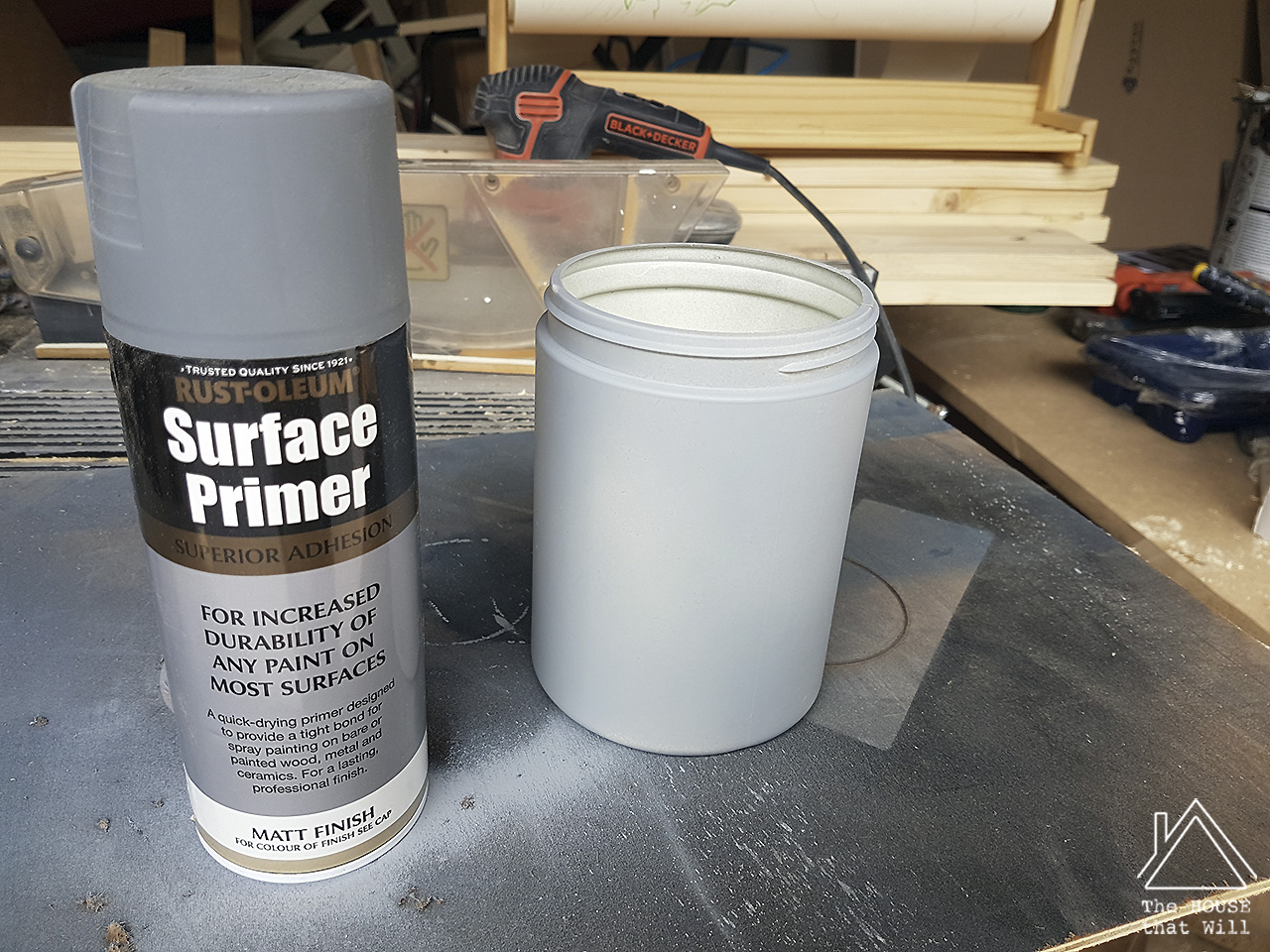 Of course, the toy boxes can become anything you like simply by adding different-shaped panels and attaching variously-shaped pieces to the basic box.
Decoration
Making the locomotive required adapting the shape of the basic toy box, but the cargo cars were created just by adding surface decoration.
I simply painted "wheels" at the bottom and added a green background to give the appearance that grass was visible underneath the car. Because this was a budget-conscious project, I used whatever paint I had to hand - some of it was emulsion, some of it was artist's acrylic paint, and some was a water-based satin.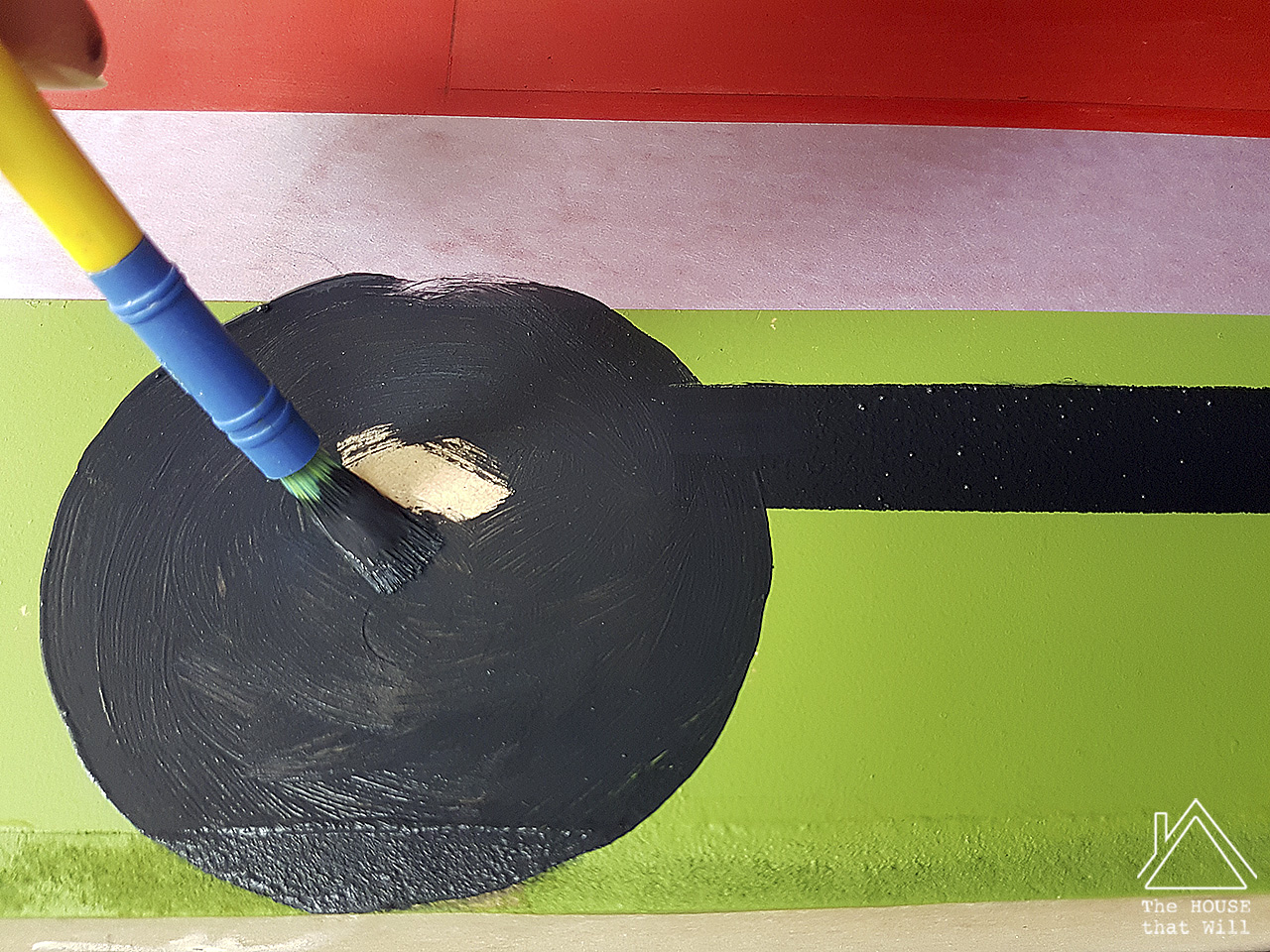 I also painted inside the toy boxes, just to make them look prettier.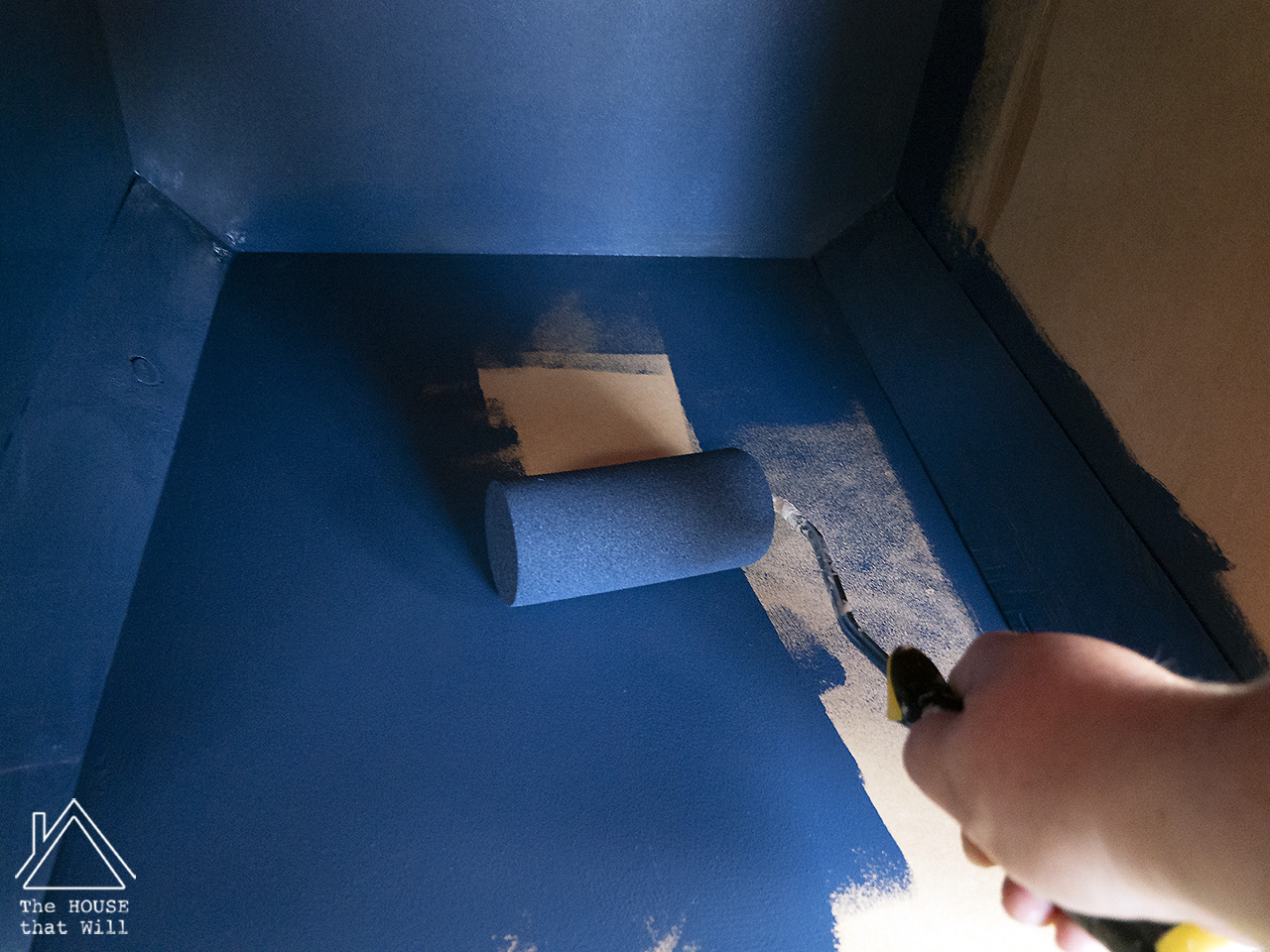 I also created some customised decals to add to the train. I designed a logo using Photoshop, printed some out on a laser printer (because inkjet inks are not waterproof) and attached them to the box using wallpaper paste.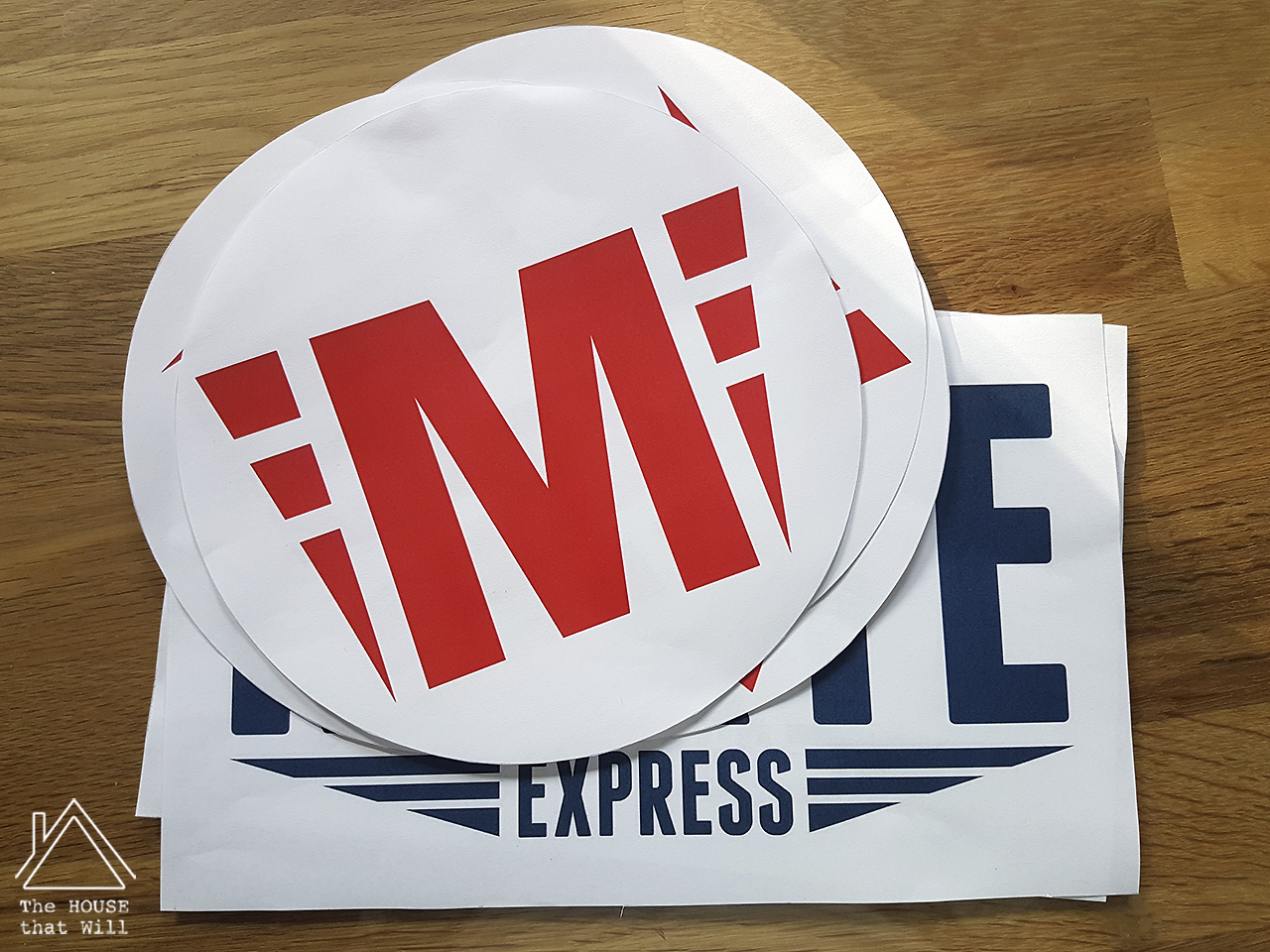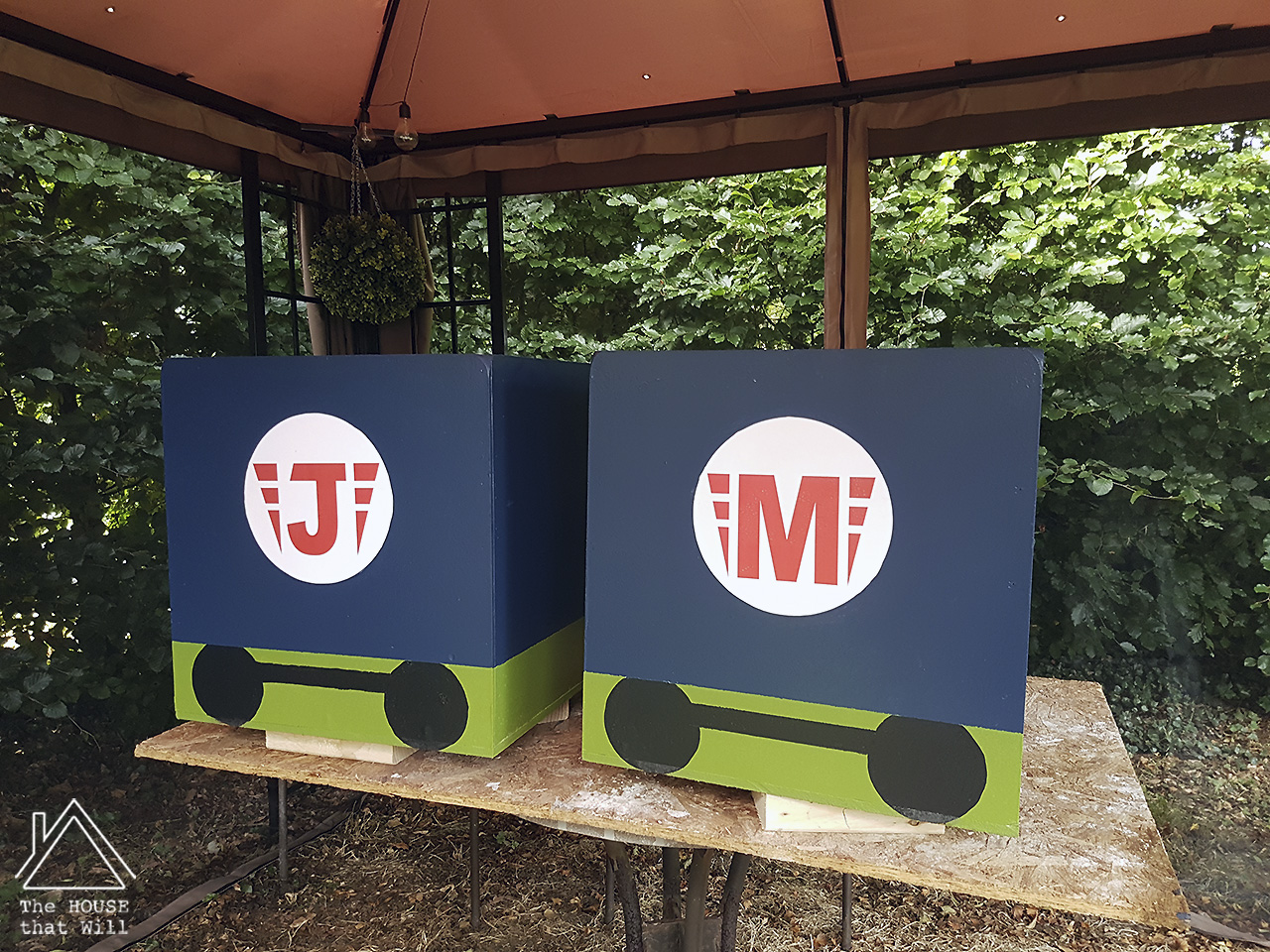 Of course, if you are better at drawing than I am, you could also paint such designs directly onto the toy boxes.
Because most of the paints I used are not particularly hard-wearing, not to mention the paper decals, I sealed everything at the end. I used a lacquer designed for sealing chalk paint simply because it's what I had, but you could also use a polyurethane or any varish or sealant.
Despite using very lightweight wood, these toy boxes are quite heavy for little ones to move about, so if you want the toy boxes to be mobile, you could consider adding casters to the bottom.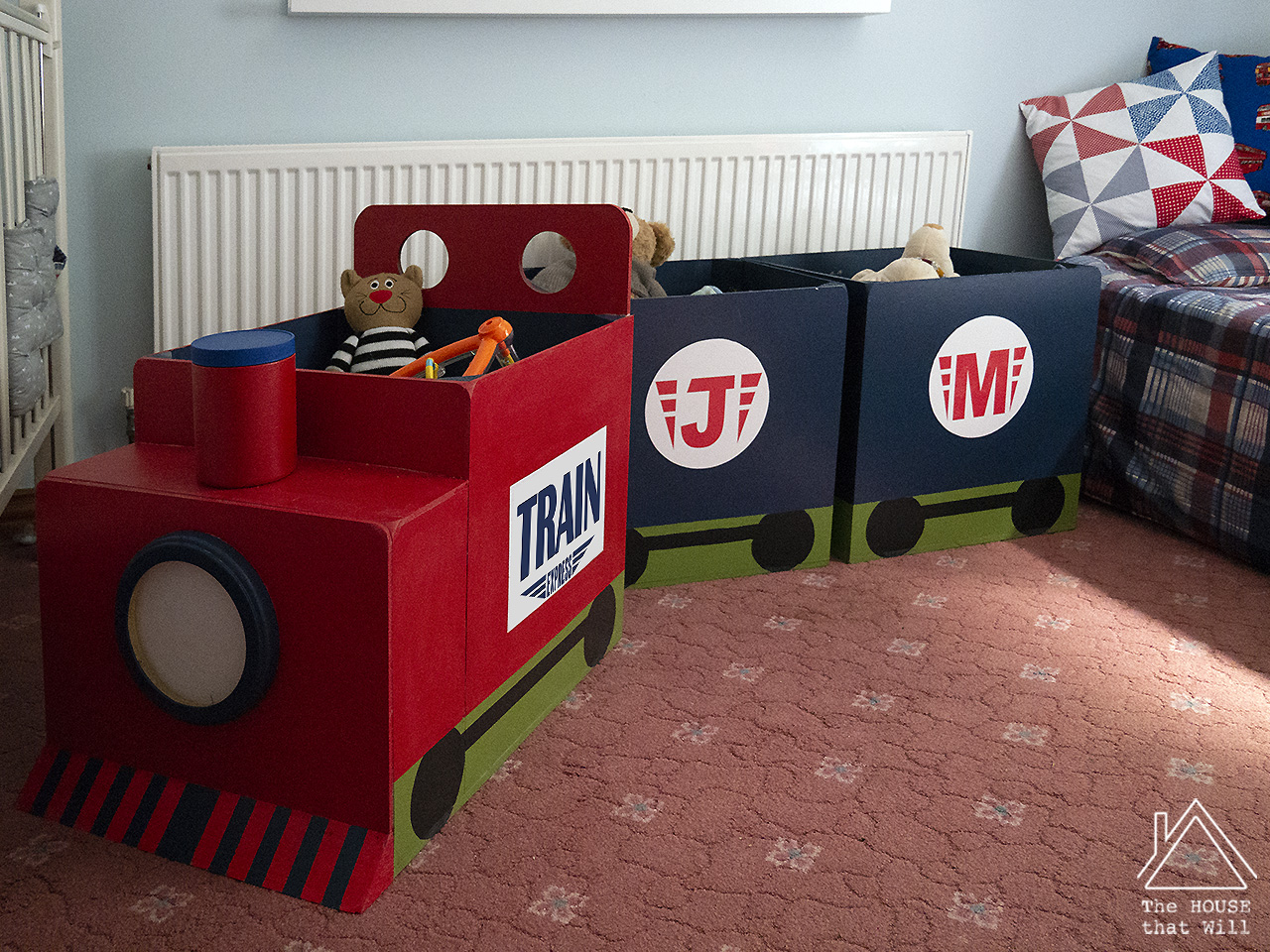 I hope this project inspires you to create custom furniture for the special kids in your life! If so, please do send me photos and/or tag me on social media - I love to see what you create.

Related posts:
Budget Decor: €75 Boys' Bedroom
Top Tips for Decorating on a Budget
DIY Hot Air Balloon Lightshade