My style of decorating is very rustic, and so I love the look of weathered wood. Just imagine my excitement when I discovered a way to create that time-worn look instantly using a homemade oxidising wood stain.
PIN THIS!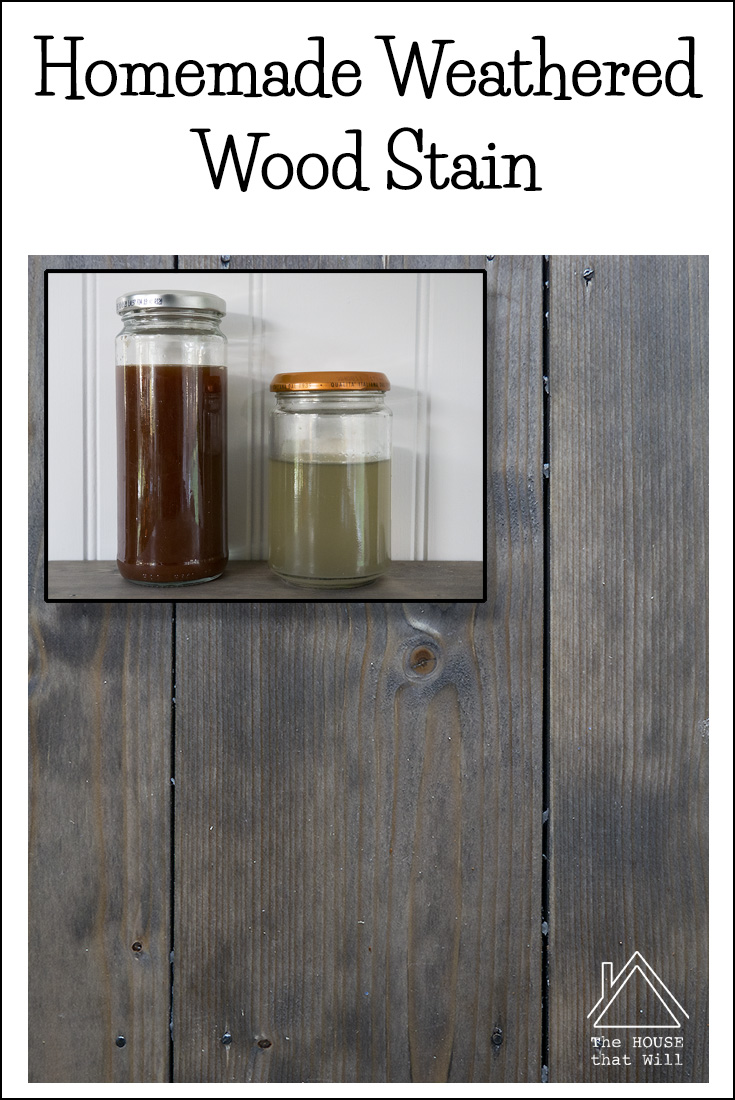 Follow The House that Will
Facebook | Instagram | Bloglovin'
Materials
Vinegar
Steel Wool
Black Tea
Paintbrush
Two Jars
Step-by-Step
Preparation
Stuff some steel wool into a jar and fill it with vinegar. Leave the mixture overnight so that the steel oxidises to form iron acetate.
WARNING: This chemical process releases hydrogen, so don't put a lid on the jar as the pressure may cause it to explode!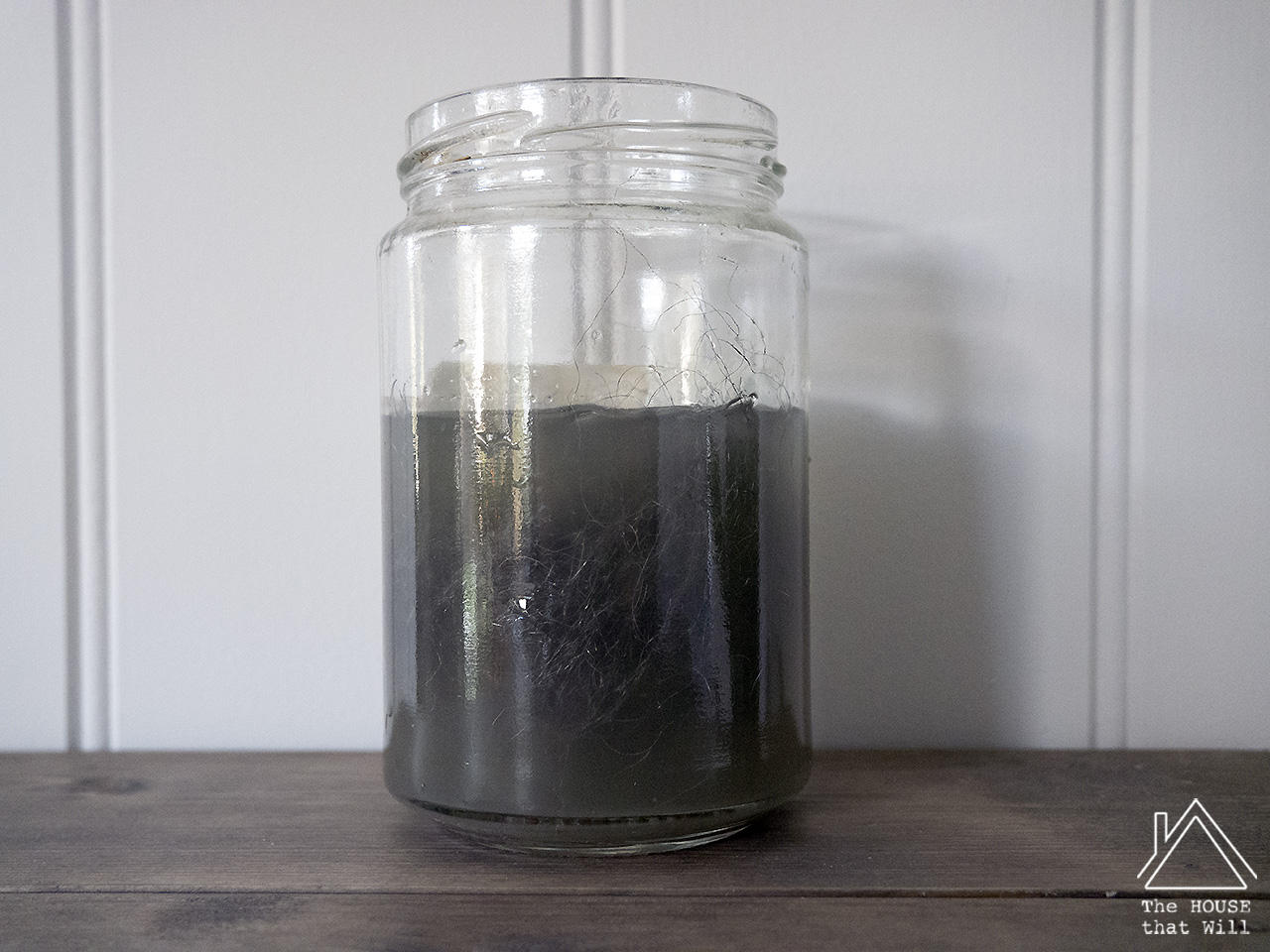 The smell of the hydrogen and vinegar is pretty noxious, so you may not want to store the open jar indoors.
After about 24 hours, you can remove the steel wool from the jar. At this point, the chemical reaction will stop and you may seal the jar. If you plan on storing it for a longer period, you should filter the mixture to remove any remnants of the steel wool. Do note, however, that the mixture is not particularly stable and will degrade over time, so it may not last longer than a couple of weeks.
When you are ready to stain your wood, make up some strong black tea in the other jar.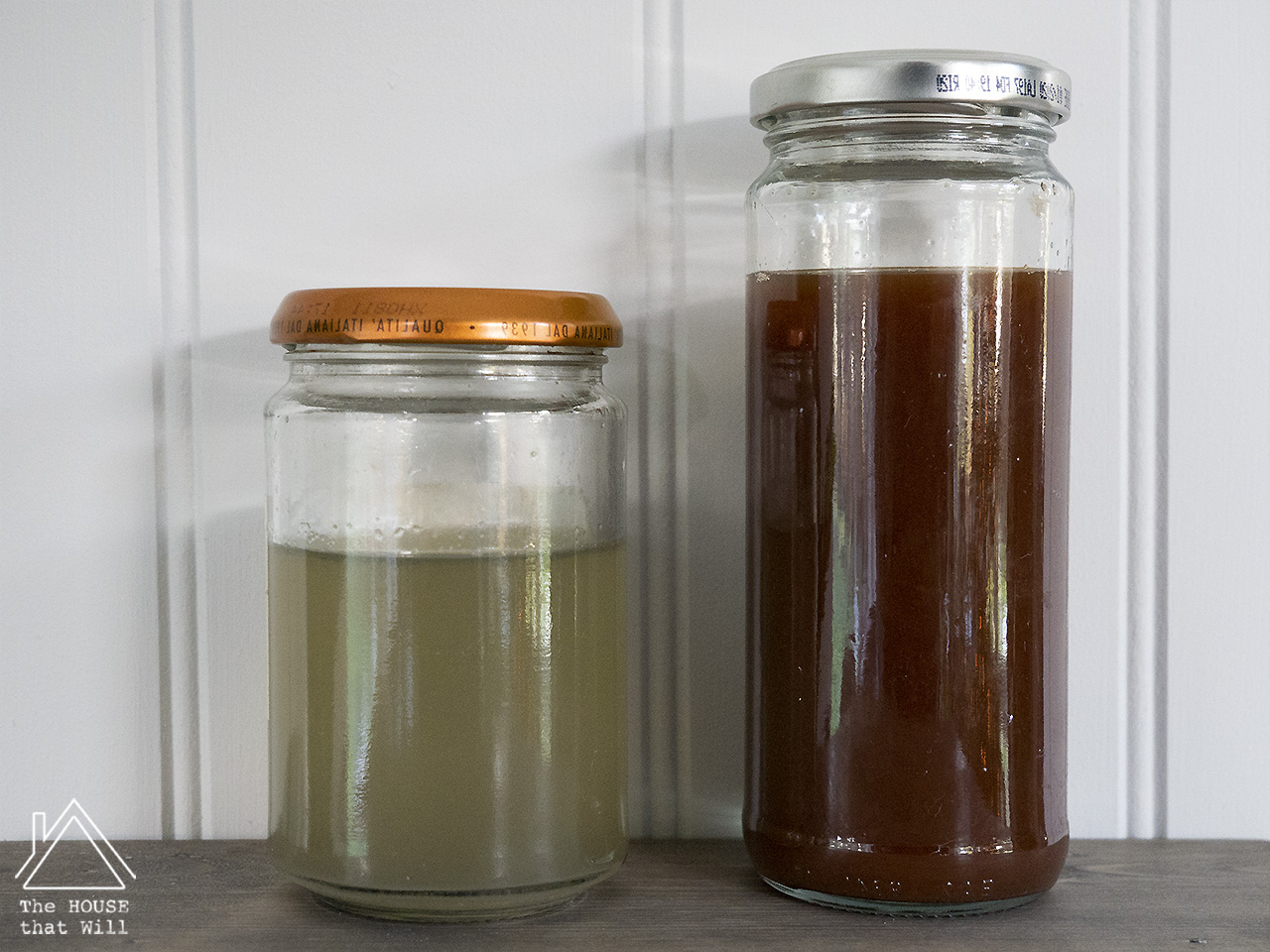 Process
Start by brushing the black tea onto the wood. Allow to dry.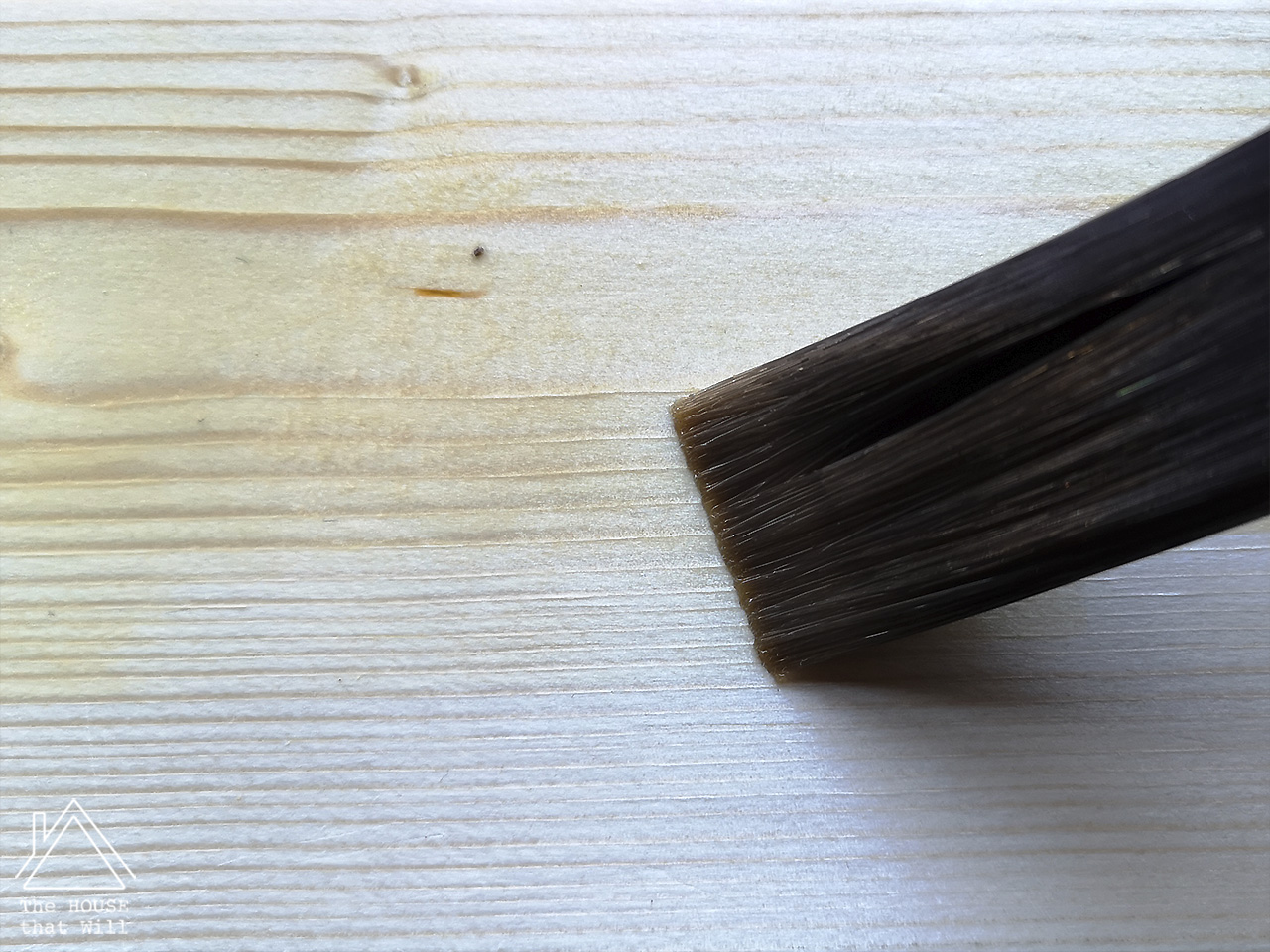 You won't see much difference yet - just a slight darkening and yellowing of the wood. But the next step is where the magic happens!
Brush the wood again using the vinegar & steel wool mixture. Depending on the ambient temperature, you may see the colour start to change almost immediately, or it may happen more slowly over time. But sooner or later, the iron acetate will react with the tannins in the tea to create a silvery aged effect in the wood.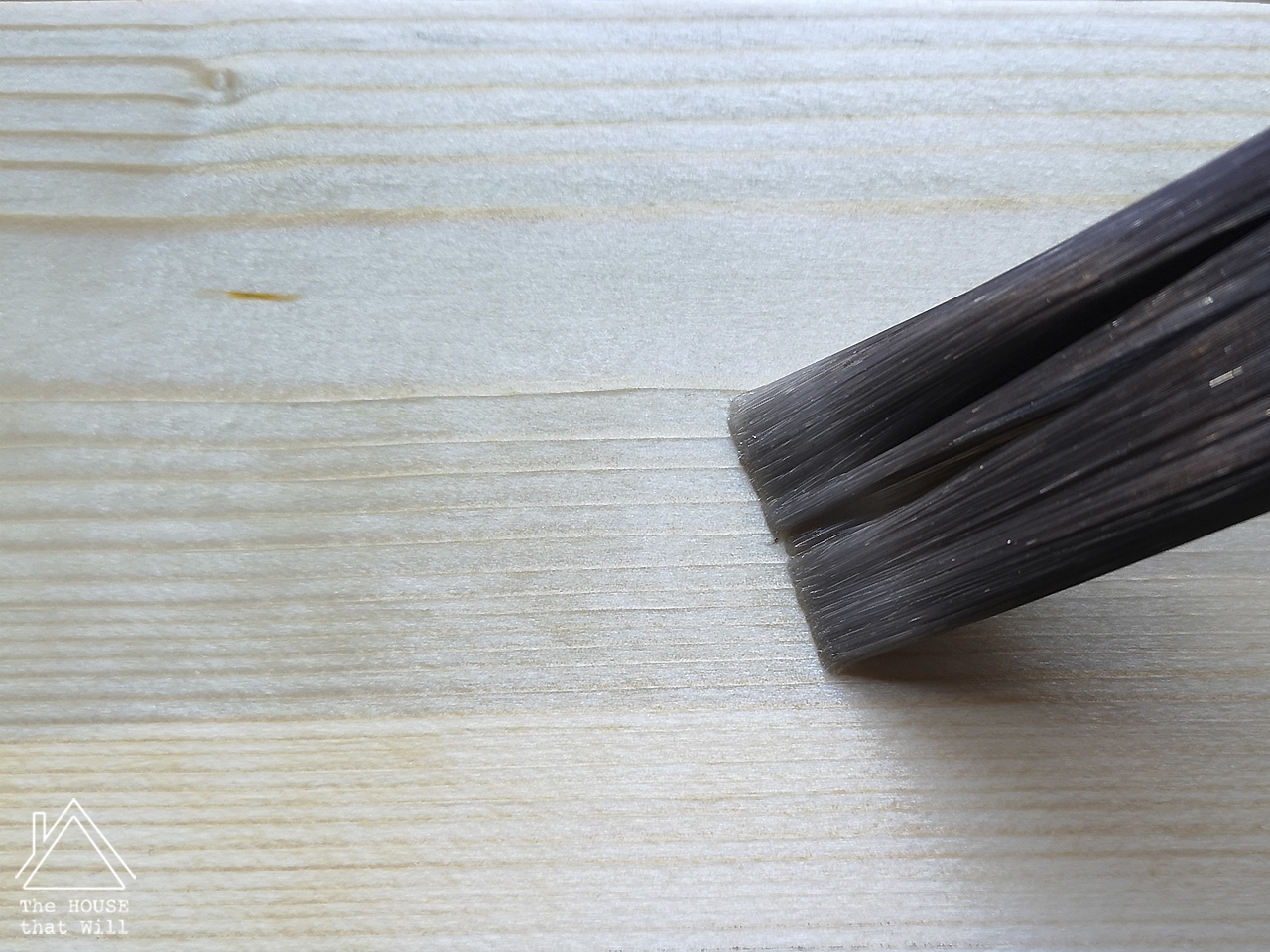 To give you an idea of how the process should look, I did some tests on this piece of wood.
Bare wood.
Tea only.
Tea and vinger/steel mixture.
Vinegar/steel mixture only.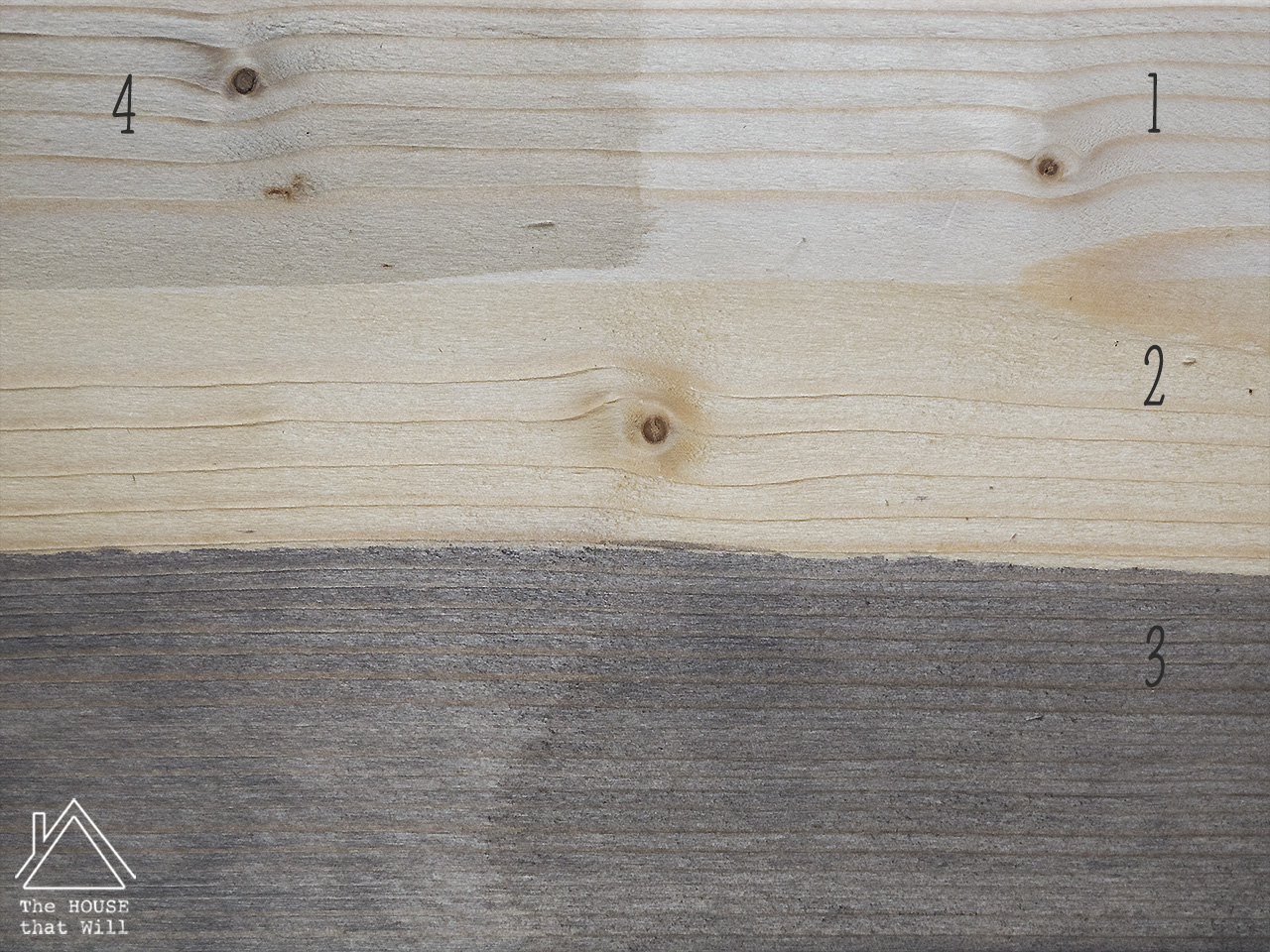 As you can see, even applying the vinegar/steel mixture on its own caused a slight silvering of the wood. That's because the iron acetate in the mixture reacts with the tannins in the wood itself. Brushing the wood with the tea just exaggerates the effect by adding more tannins.
I used this technique to create a weathered wood effect on my DIY Sled Ornament.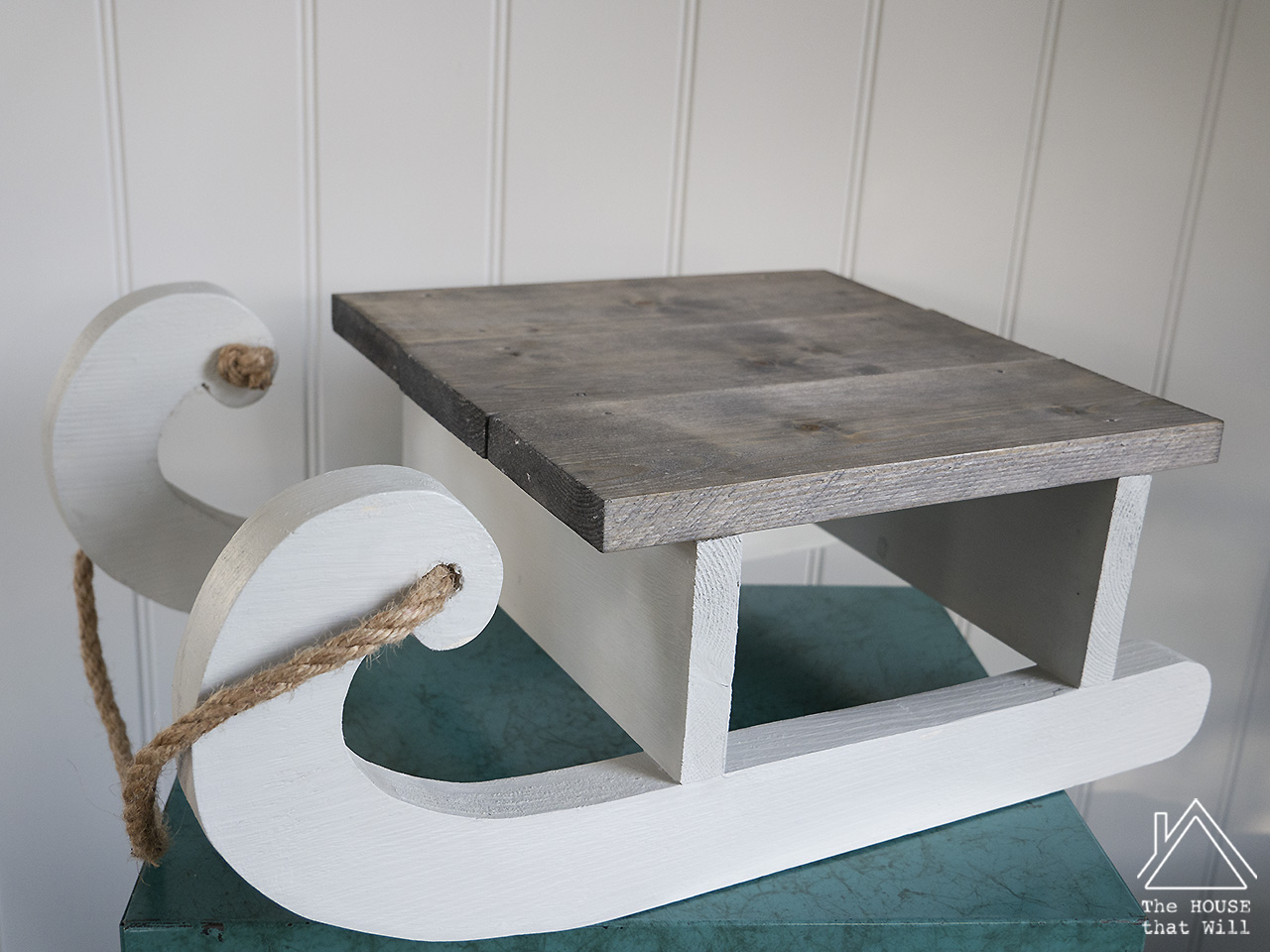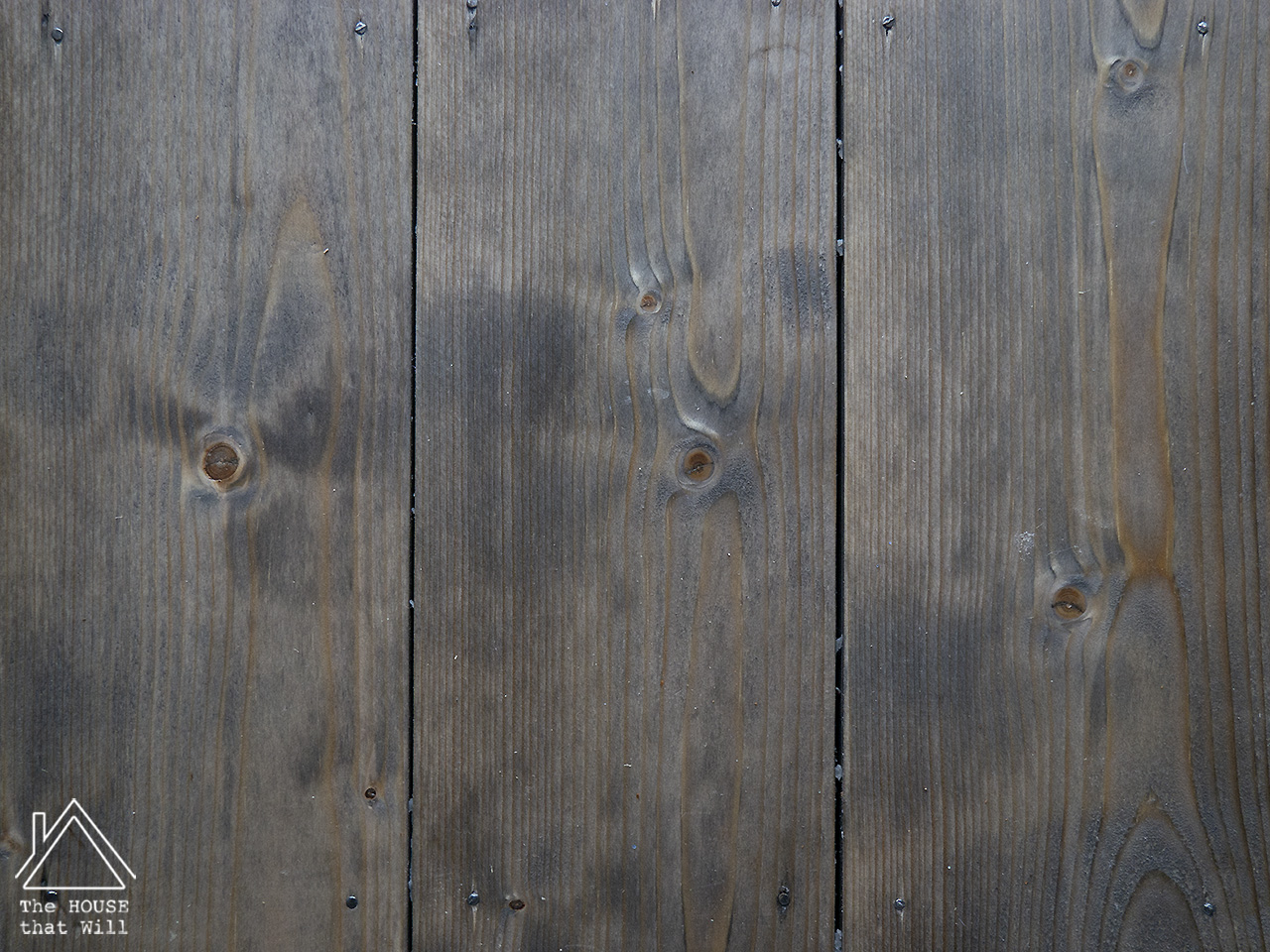 I would love to see some other applications of this process, so if you try it, please share and tag me on social media!

Related Posts: