Woollen Wedding Anniversary Tour
Part I
This year, Hubby and I celebrate our woollen wedding anniversary ... that's seven years, in case you were wondering. We like to use the traditional gifts to mark each year and, when we can't think of a good present to give one another, we sometimes buy something for our home to mark the occasion. For our seventh anniversary, we decided to buy a woollen blanket that we could snuggle under in the evenings in our newly-decorated (or, at least, in the process of being redecorated) sitting room. Sounds romantic, right? Well the reality is that most likely I'll be snuggled up in it by myself because I always feel chilly whereas Hubby is always too warm. It's that age-old stalemate over the thermostat.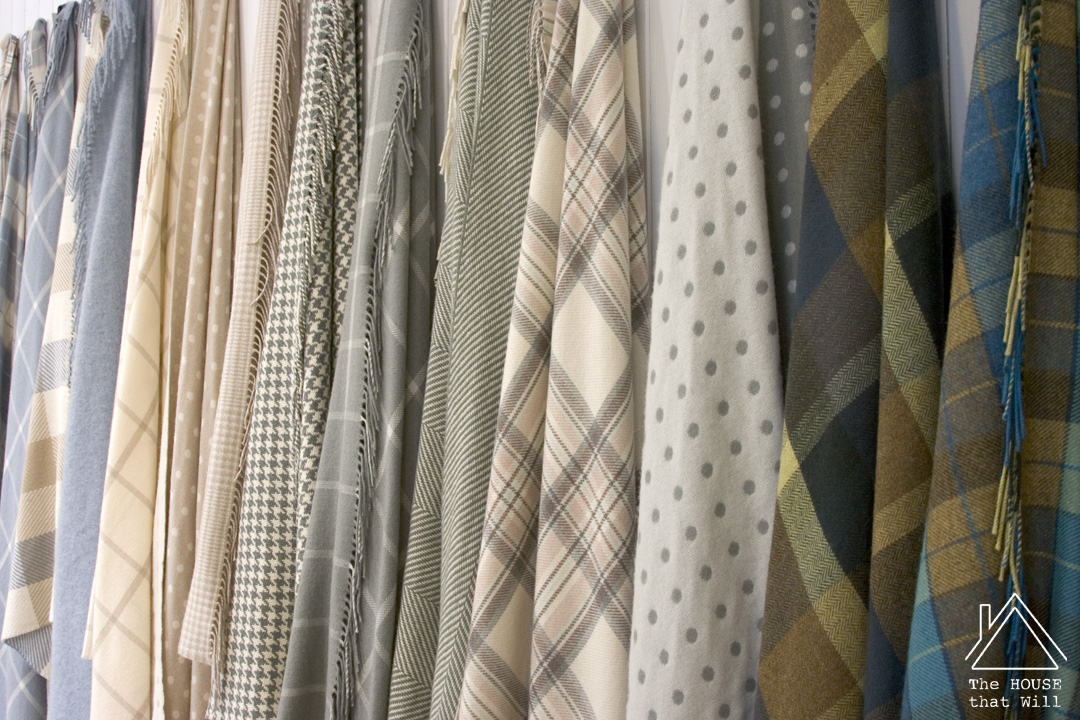 Follow The House that Will
Facebook | Instagram | Bloglovin'
We decided to make a bit of an adventure out of this quest to find our woollen blanket and planned a getaway to County Donegal, which has a long tradition of weaving. We basically followed the Wild Atlantic Way along the west coast, stopping at some of our favourite woollen mills and weavers along the route. It's about a three-hour drive from Galway to Donegal so, to break up the journey, we stopped halfway at Foxford Woollen Mills in County Mayo.
Foxford Woollen Mills has been part of the heritage of western Ireland for over a century. It was established in 1892 by Mother Agnes Morrogh-Bernard of the Sisters of Charity, and it brought much-needed employment to the area in the post-famine era. It endured the burning to the ground of the original factory in 1908 and survived the decline in the textile industry which brought it into receivership in 1987. The business was revitalised with the introduction of a new design team in 1999 and the entire mill was modernised through a million-euro investment in 2007. Today, the mill provides a wonderful visitor experience with a 5,000 square-foot shop, an award-winning restaurant, and an opportunity to visit the working part of the mill.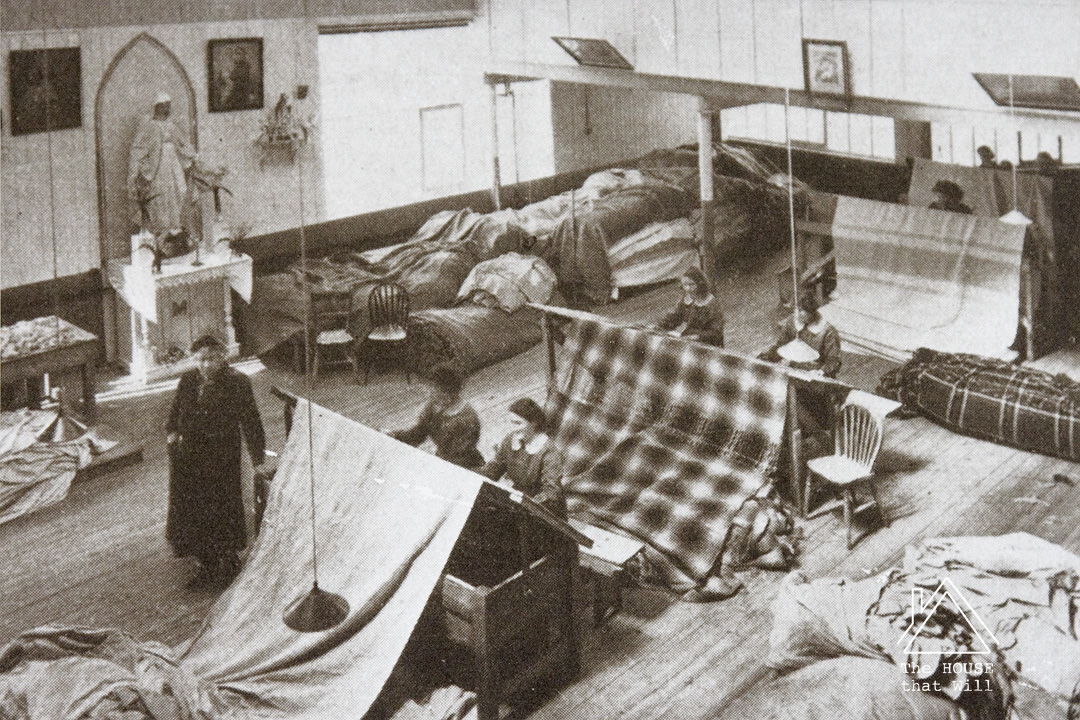 As I mentioned before (in the Guest Bedroom: Room Reveal), I grew up with Foxford woollen blankets around the house because my mother is a huge fan of their wares. I hadn't visited the mills since childhood, and was excited to browse all their updated designs.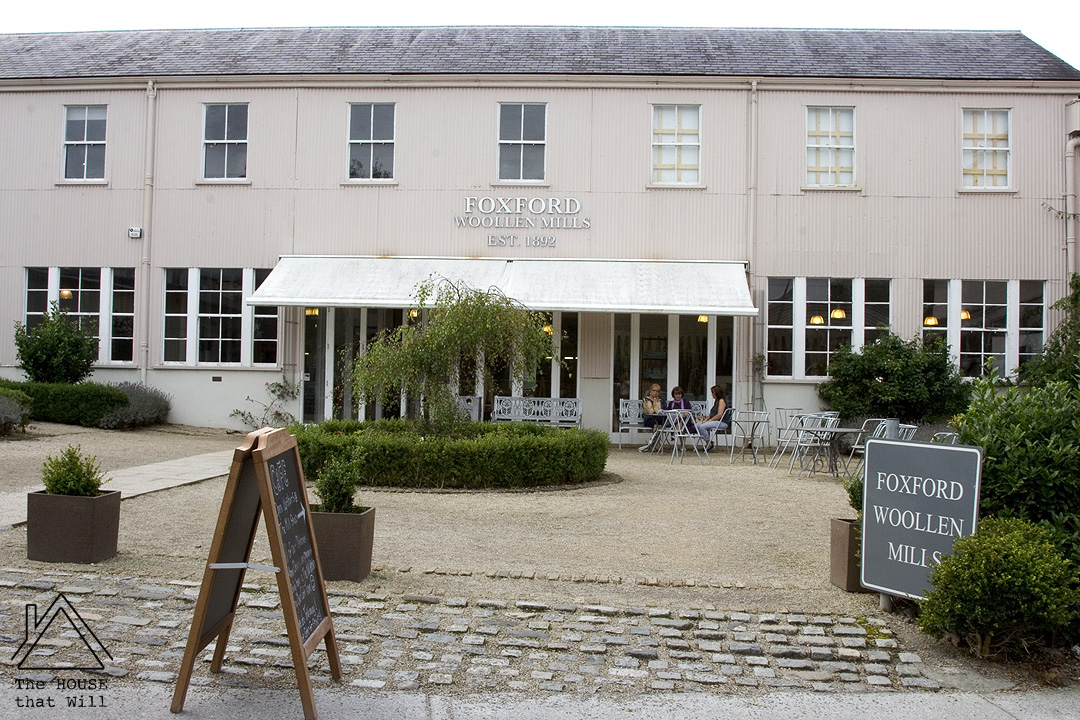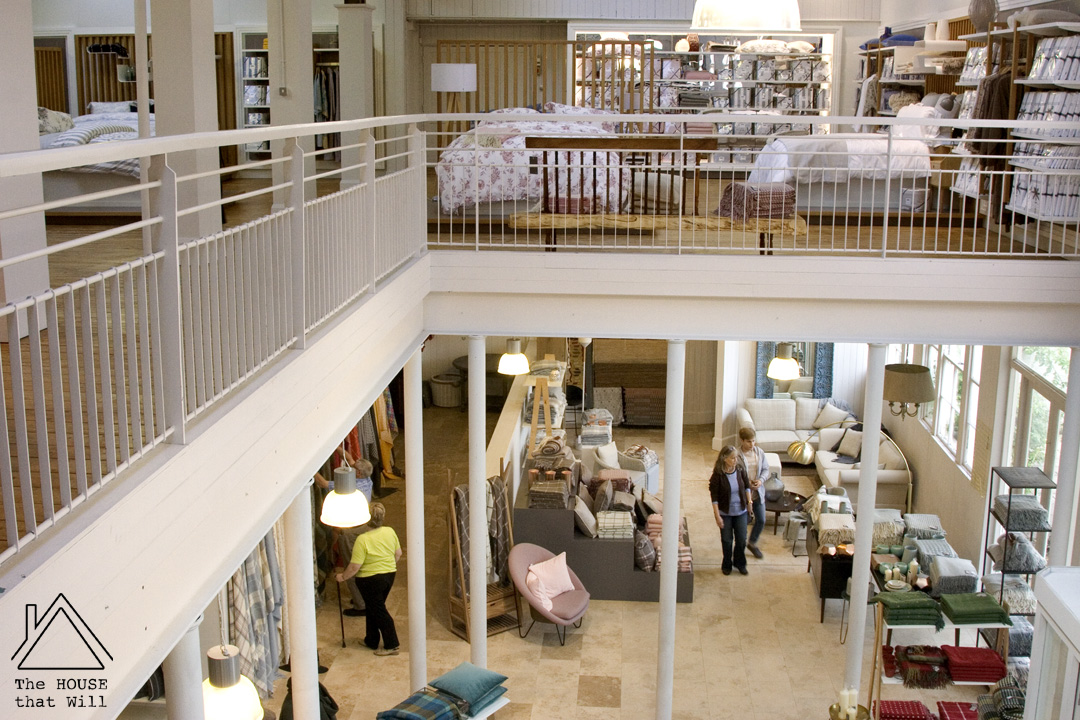 The huge store serves both the fashion and homewares market although, for obvious reasons, my eyes were drawn immediately to all the blankets.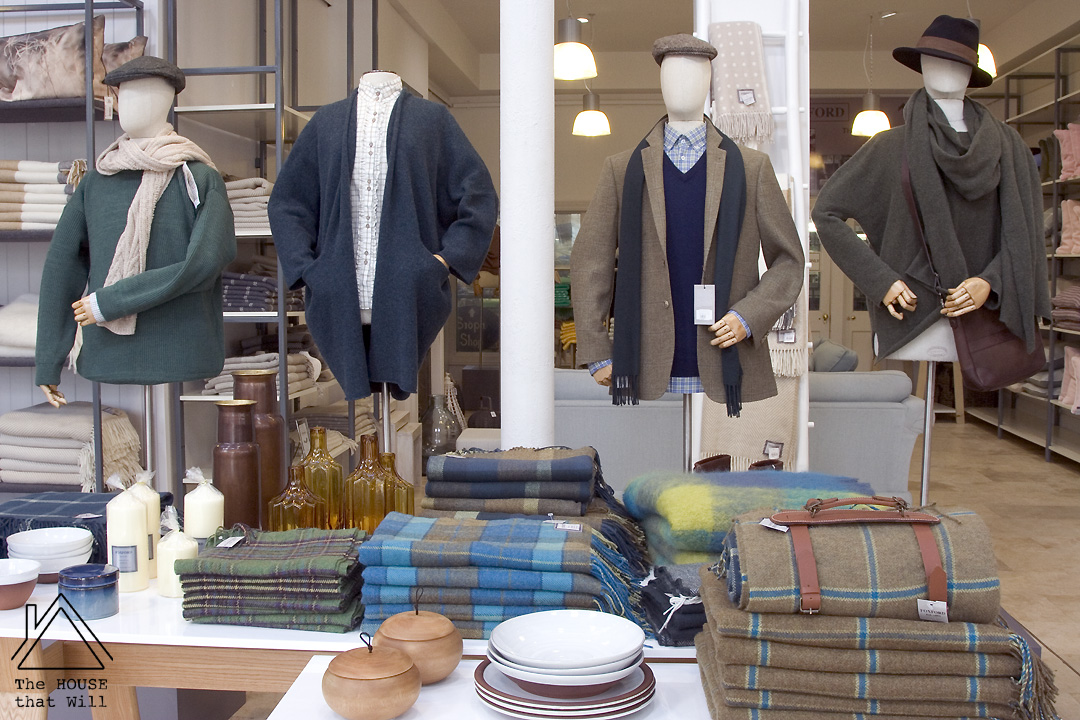 And, oh! The blankets! Talk about spoiled for choice ...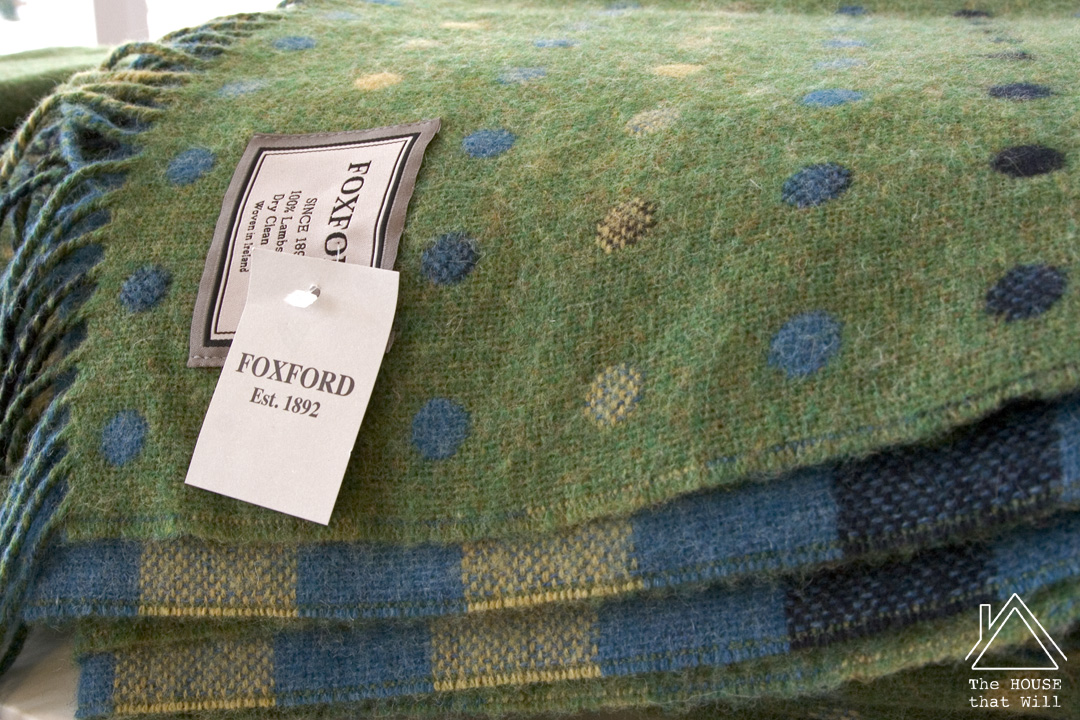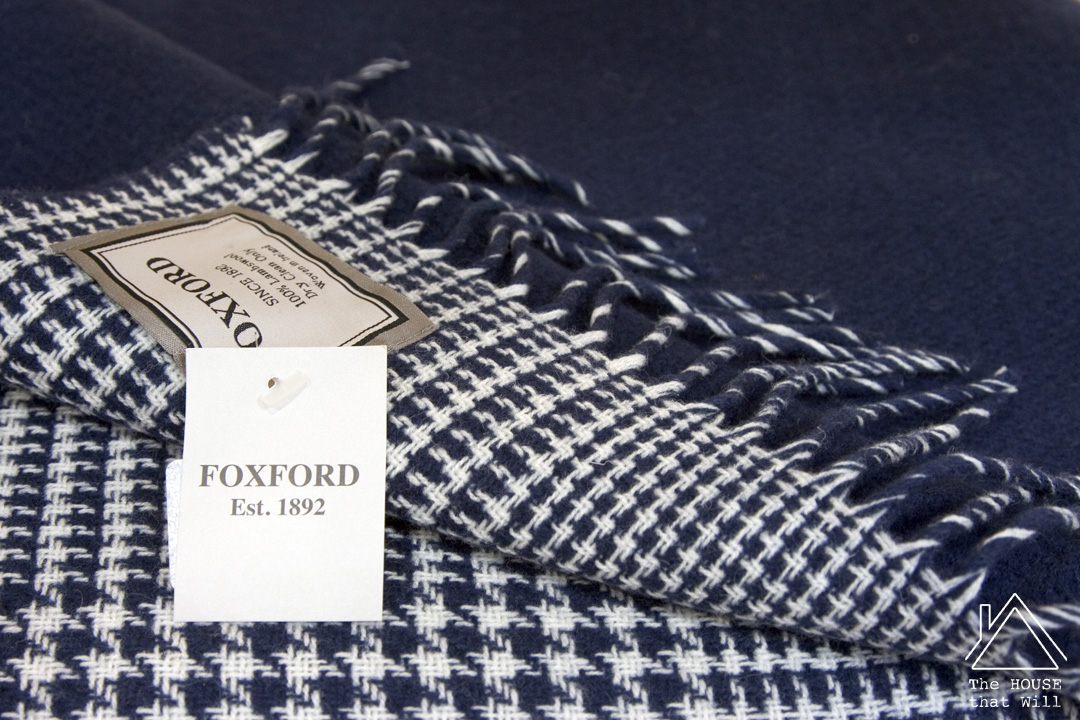 This is a display of just some of the blankets available.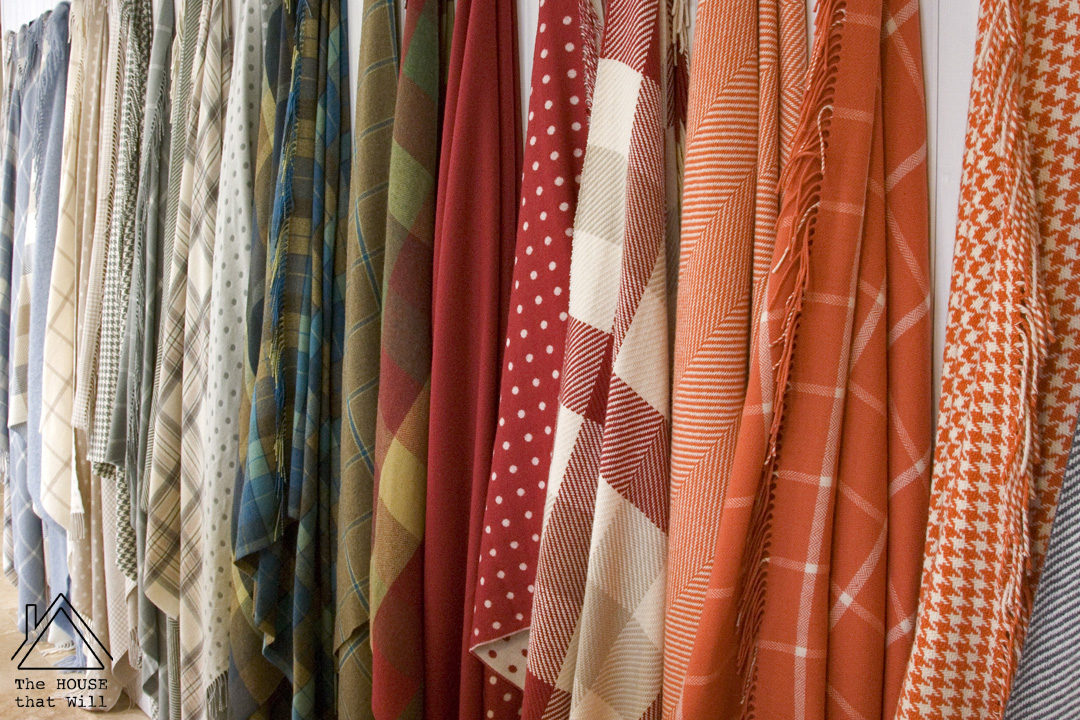 Foxford have a blanket in every colour and in a range of traditional and contemporary designs woven in a super-soft lambswool. And, if you wish to co-ordinate your blankets and bedlinen, there is no shortage of options in-store.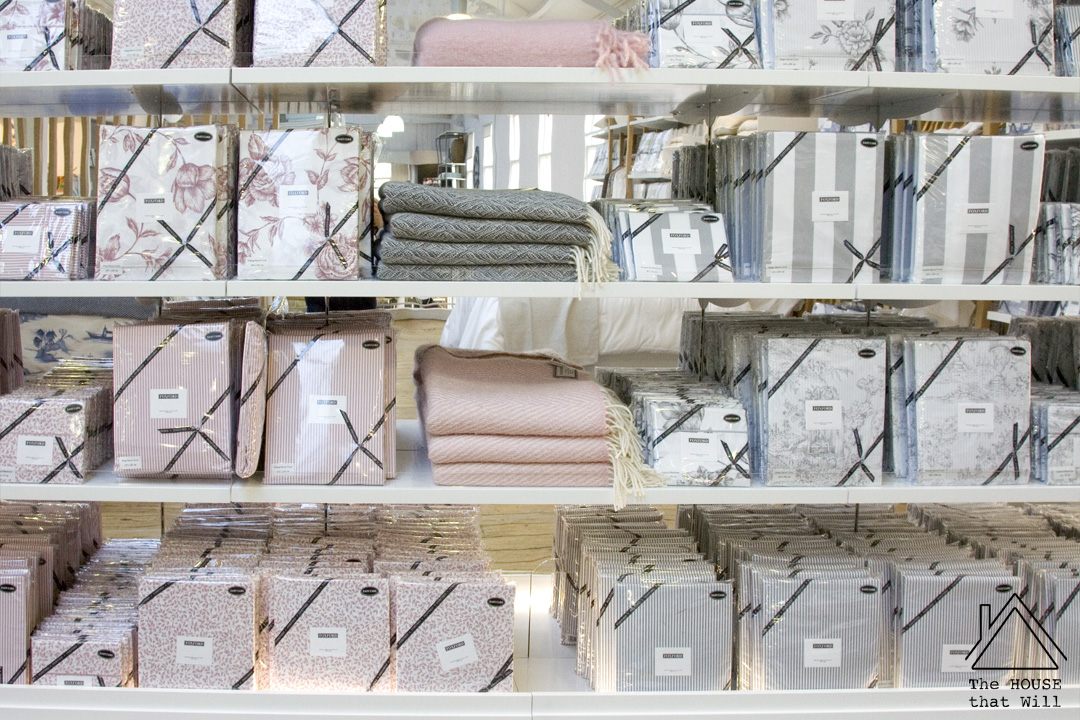 Foxford also produce a huge range of cushions to complement your decor.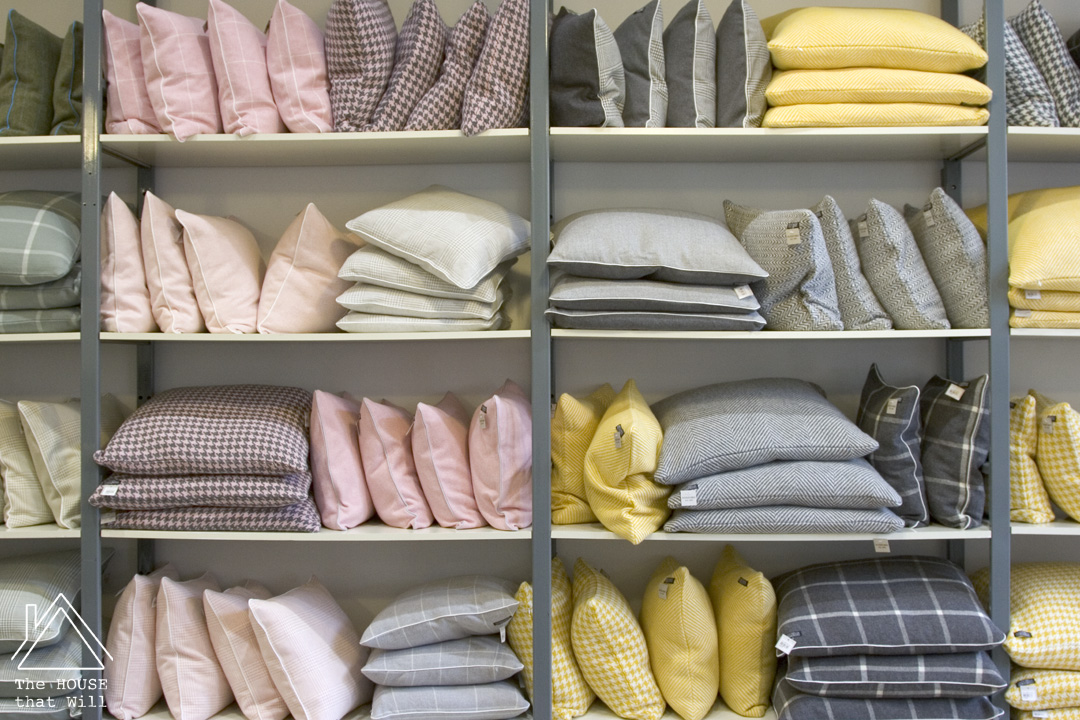 To finish the look, Foxford stocks a range of decorative items - everything from vases and picture frames to scented candles and handmade soaps.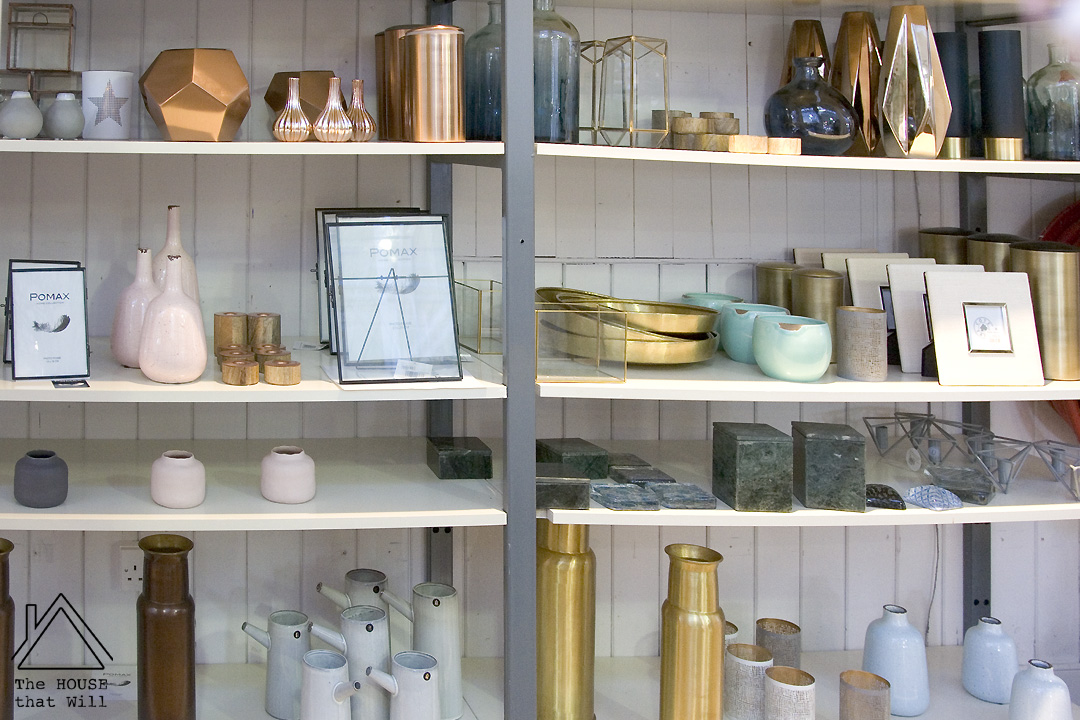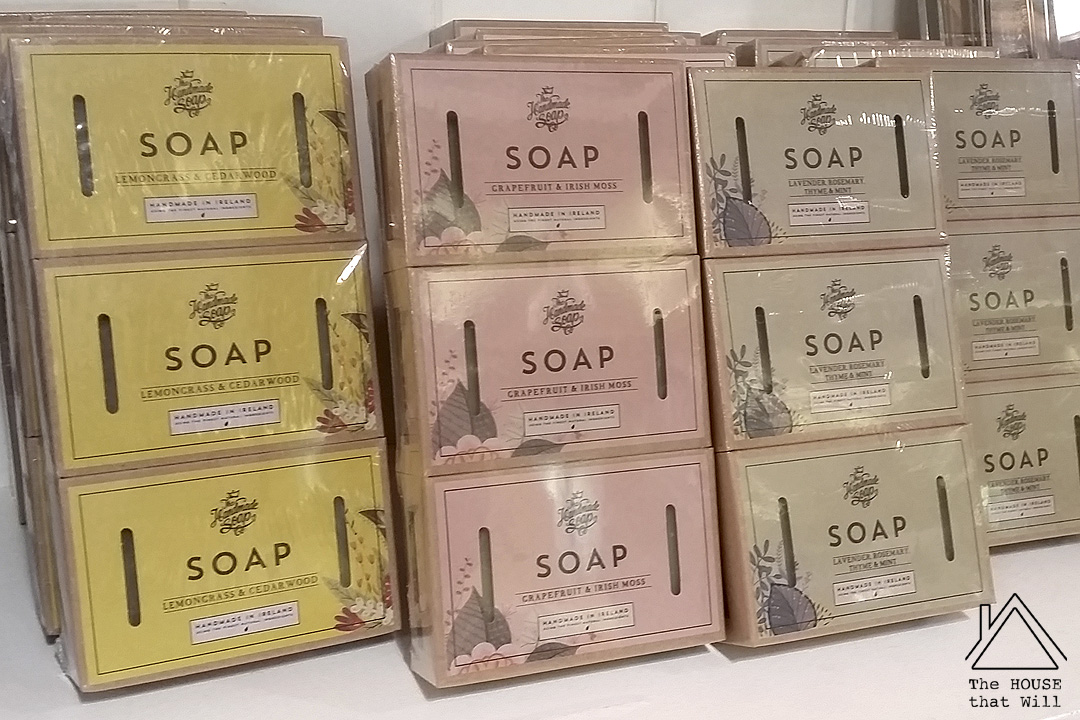 There are even full room settings in the latest colour schemes to provide inspiration.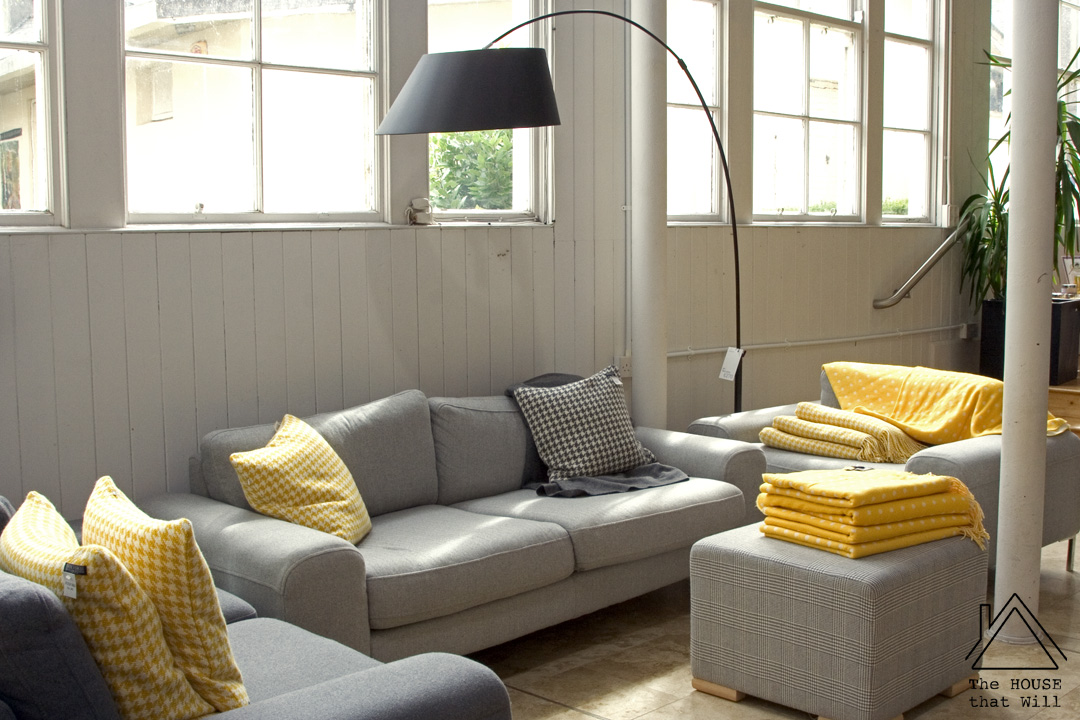 Foxford is a working mill and, as a textile-lover, I was thrilled with the opportunity to see the looms in action.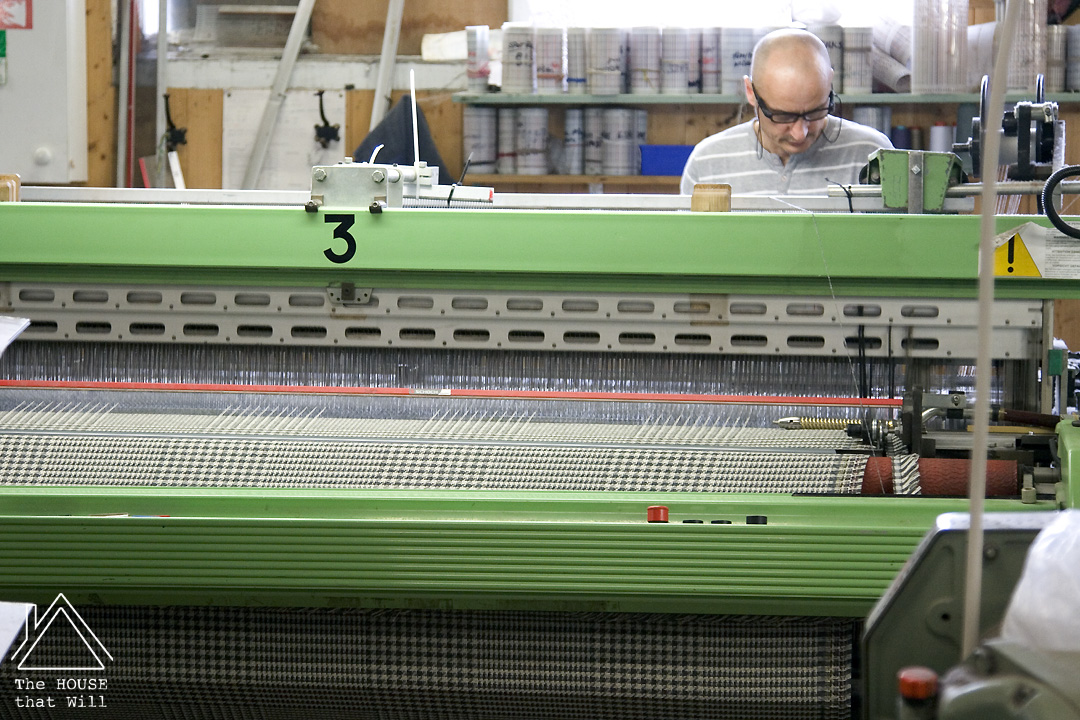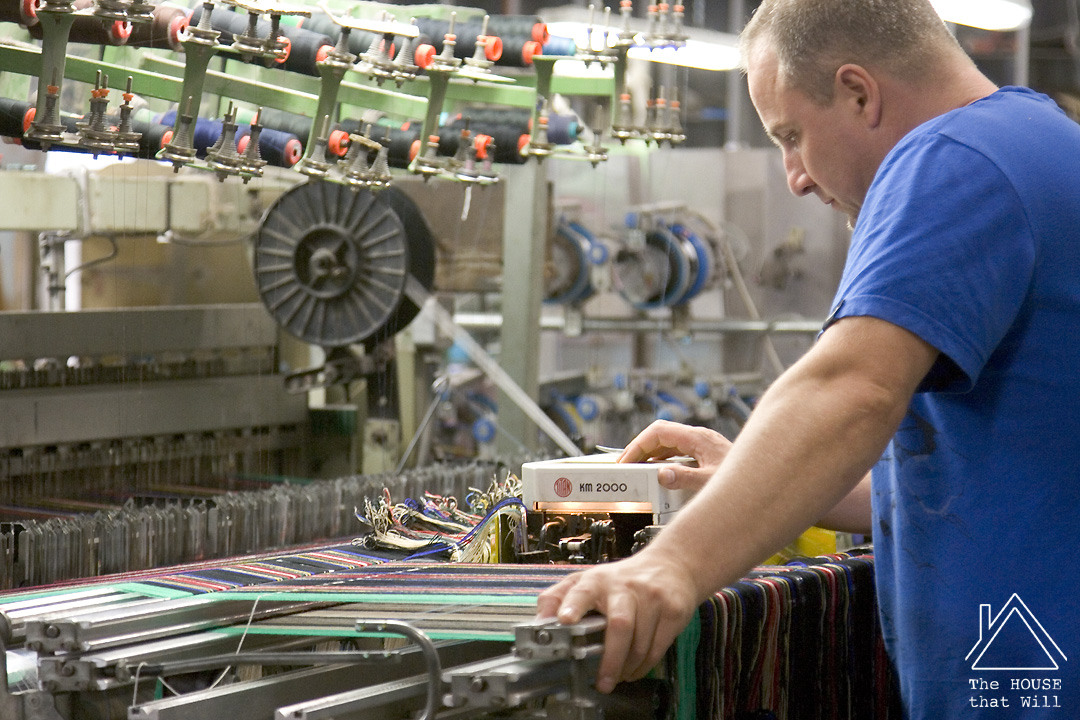 Hubby, meanwhile, was interested in the programming of the different weave patterns and the mechanisation of the entire process.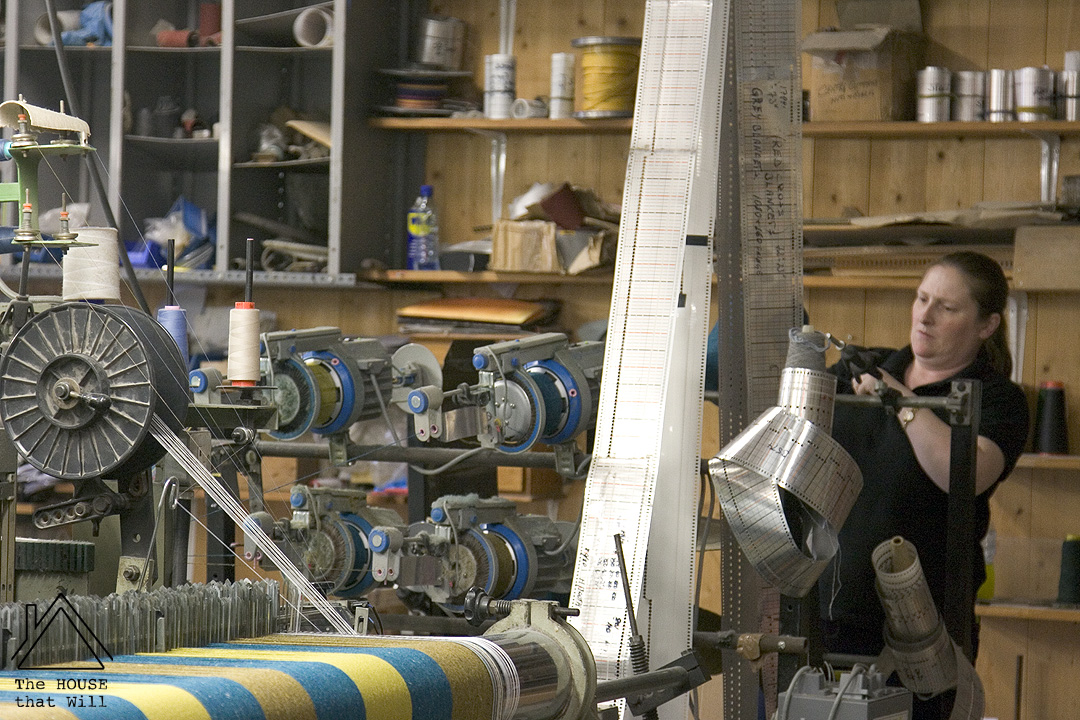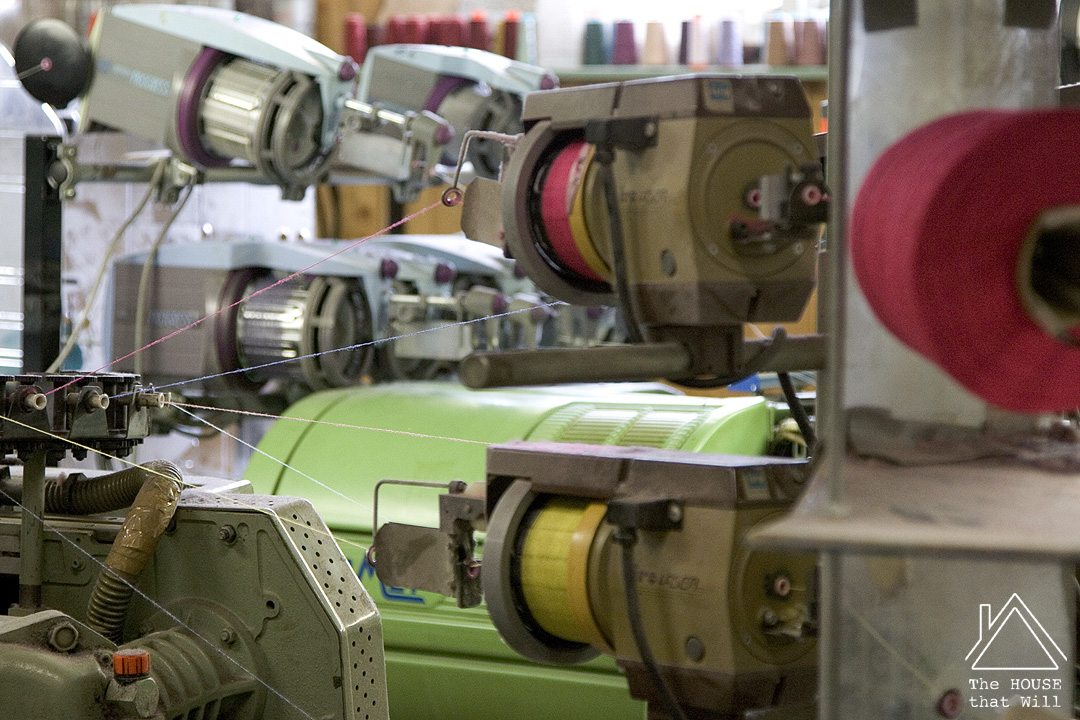 Watching it was fascinating, but hearing all the machines at work was really incredible!
The tour certainly left me with an even greater appreciation of the work of the weavers.
Upstairs, there is a display of historical artefacts pertaining to the mill, including patterns and fabric swatches.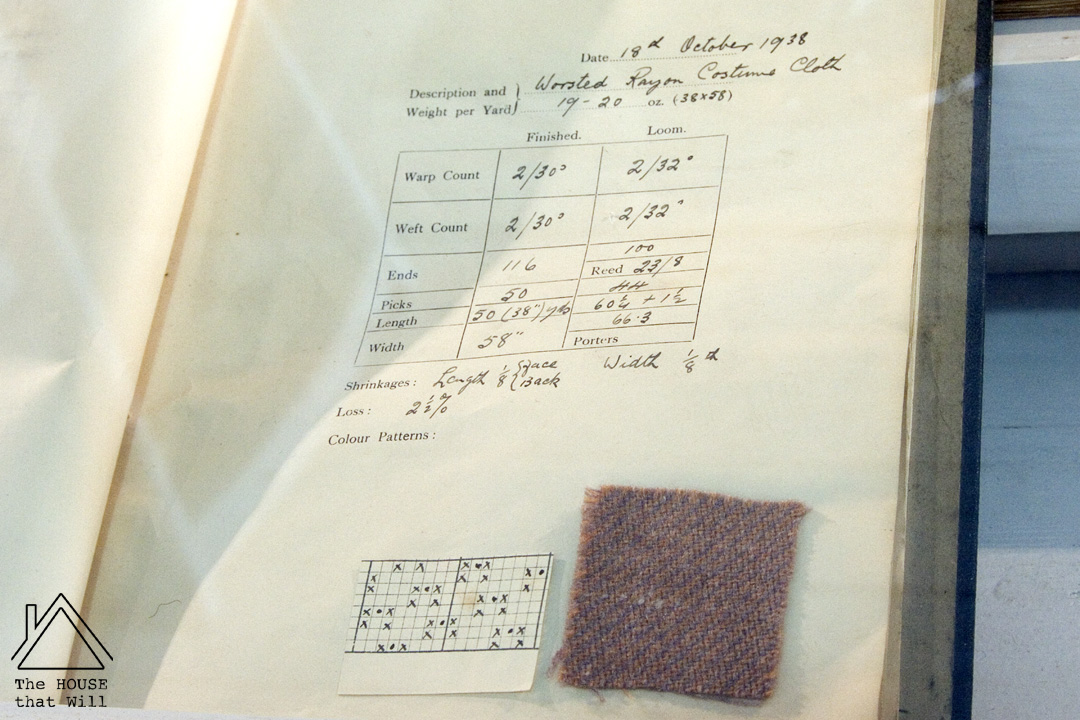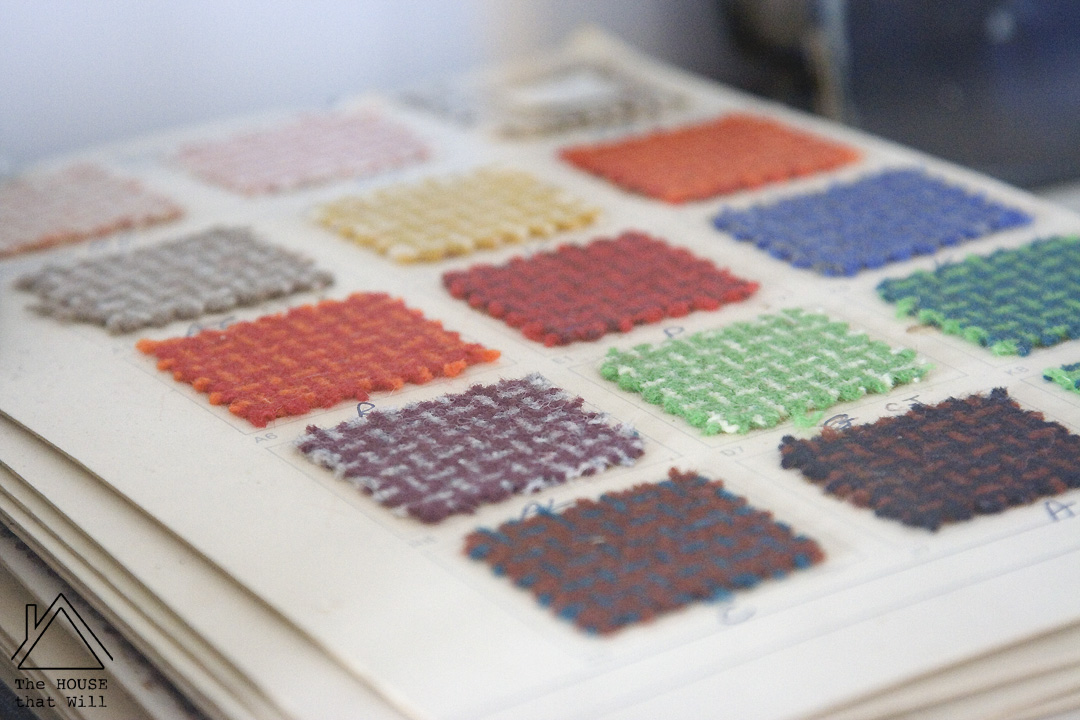 We finished our visit with a delicious meal in the restaurant, which had a fantastic selection of food and snacks available - even for me, with my awkward dietary restrictions. I ordered a fish cake with side salads and a slice of gluten-free cake while Hubby enjoyed a Thai chicken curry followed by a rhubarb custard tartlet.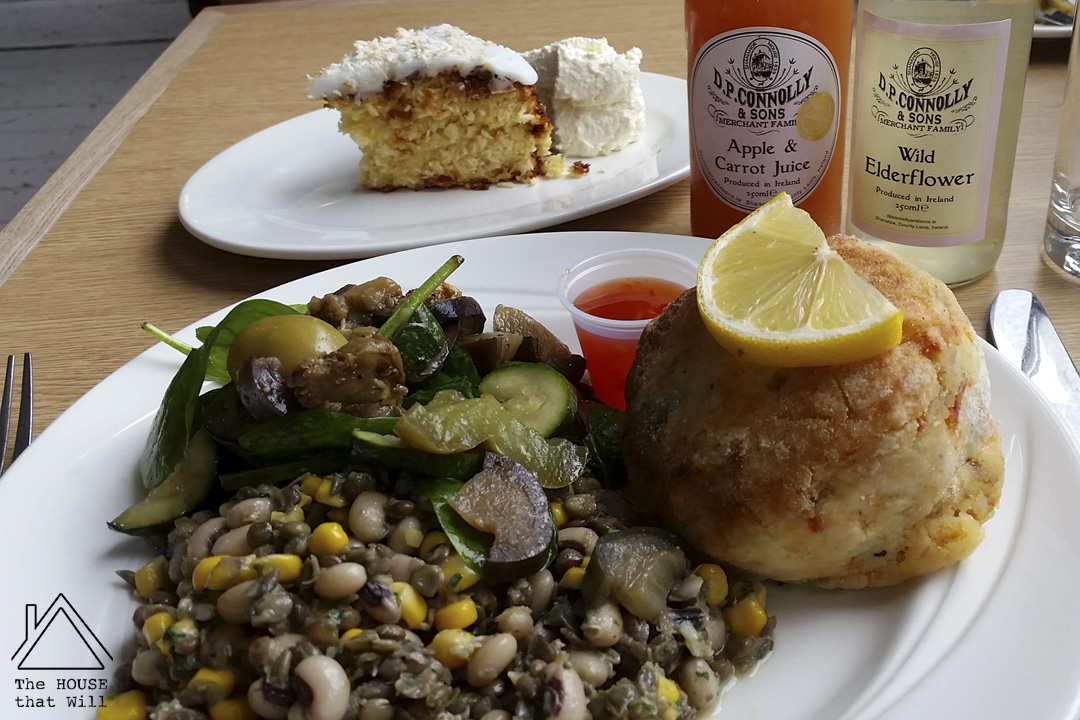 Our visit to Foxford Woollen Mills was the perfect start to our holiday, and I now cherish the Foxford blanket in our guest room all the more.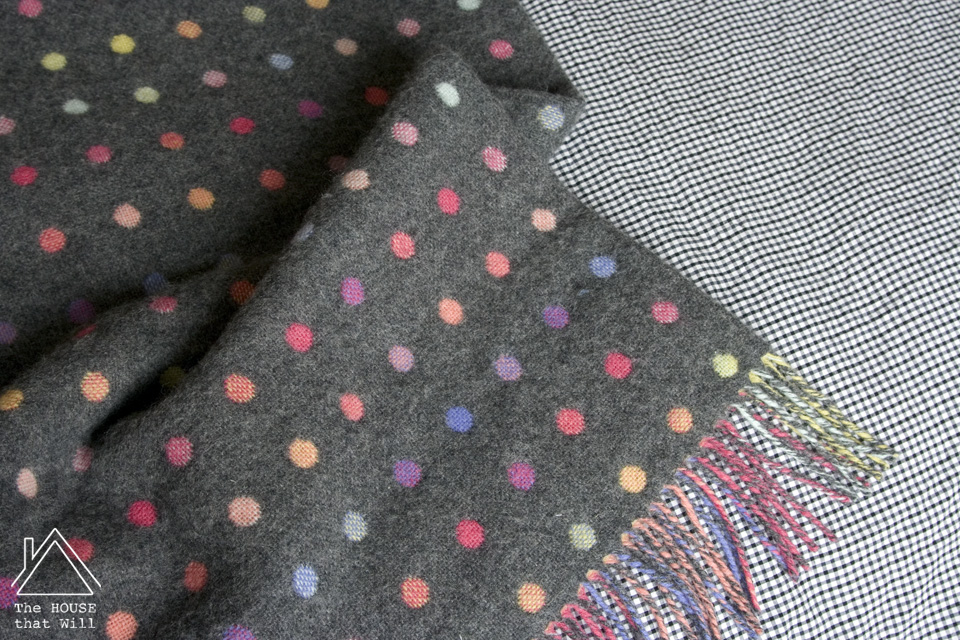 If you are anywhere within driving distance of Foxford, I highly recommend it as an enjoyable day out.
As for us, we hit the road again, heading north for Donegal. Find out where we visited next in upcoming posts in the series.
So what do you think of our wool-inspired adventure? Do you celebrate your wedding anniversary using the traditional gifts, or do you make your own traditions?

Related posts:
Woollen Wedding Anniversary Tour, Part II: Studio Donegal
Woollen Wedding Anniversary Tour, Part III: Donegal Tweed
Woollen Wedding Anniversary Tour, Part IV: McNutt of Donegal