Woollen Wedding Anniversary Tour
Part II
If you missed the start of this series and are curious what this tour is all about, you can catch up on the story so far here: Foxford Woollen Mills.
The name Magee is synonymous with Irish Tweed. Founded by John Magee in 1866, the company celebrates its 150th anniversary this year. Although the company retains his name, the business founded by John Magee actually passed to his apprentice Robert Temple in 1900, and has been in the Temple family ever since.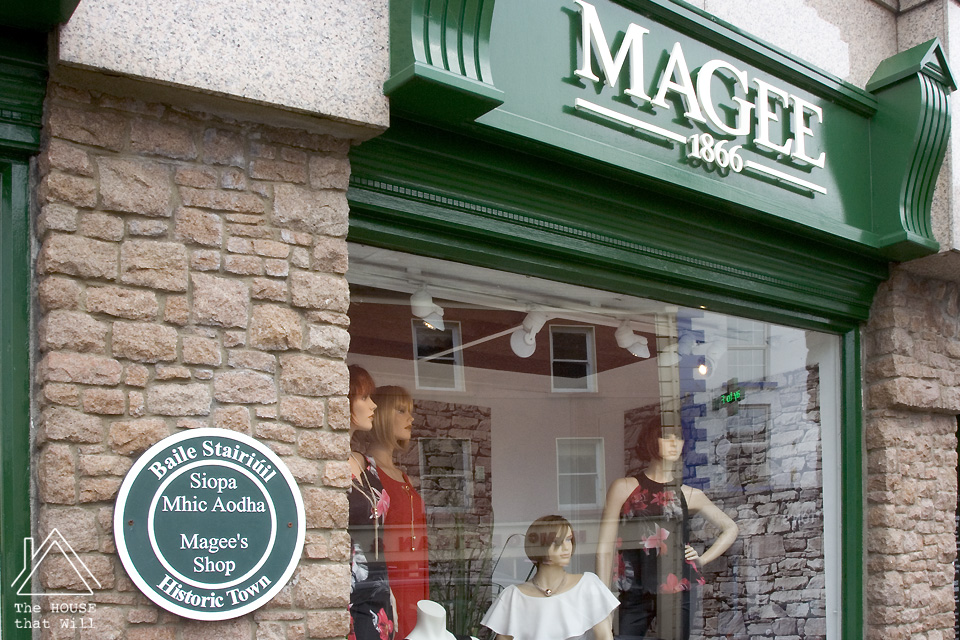 Magee started out by purchasing handwoven tweed from local fishermen and farmers, who worked from their own cottages, using weaving to supplement their income. Traditionally, women spun and dyed the wool while men did the more physical work of weaving. Today, twelve computerised looms enable the creation of more complex patterns at a greater speed, but there are still six hand-weavers employed by the company.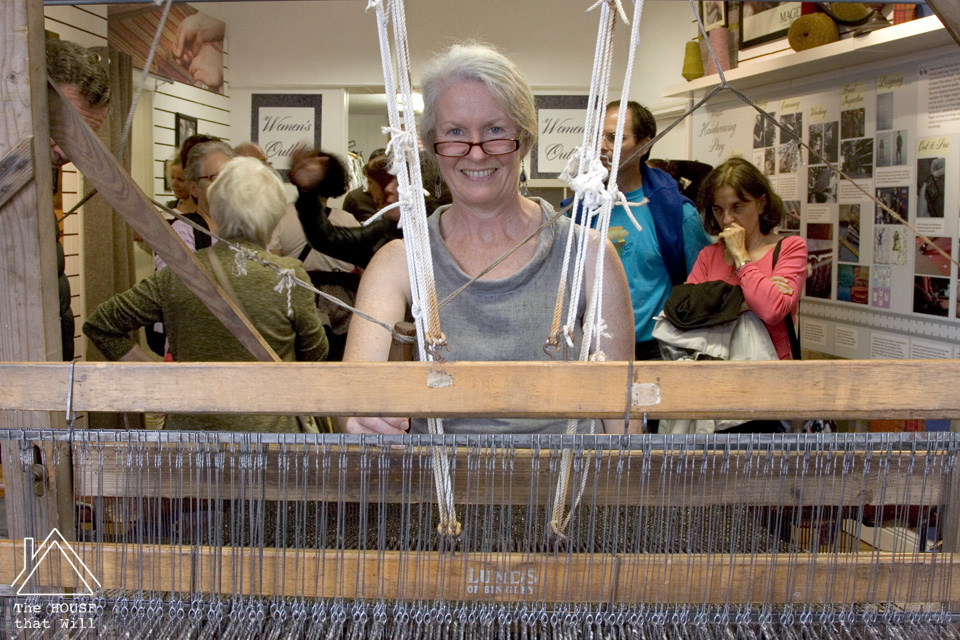 We were lucky enough to catch a demonstration by one of them during our visit to the Magee shop in The Diamond in Donegal town - the original shop opened by John Magee a century and a half ago. 
Herringbone is the characteristic weave of traditional tweed, and the original colour was black and white - the natural colour of sheep's wool.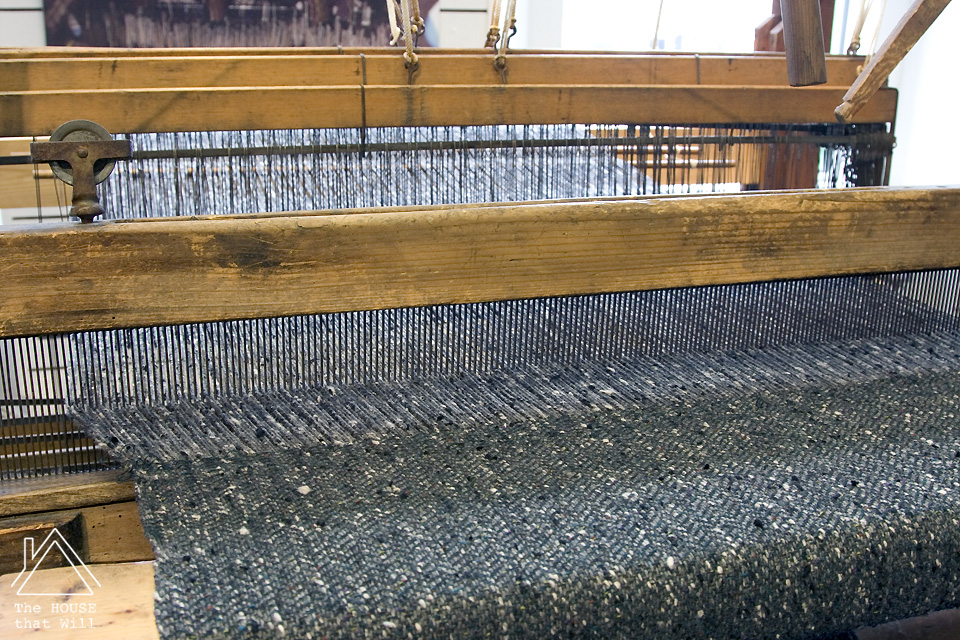 Lichen and berries were also used to produce natural dyes to colour the wool. Today, the wool is commercially spun and dyed, making it more colourfast. However, the colours used still reflect the local landscape.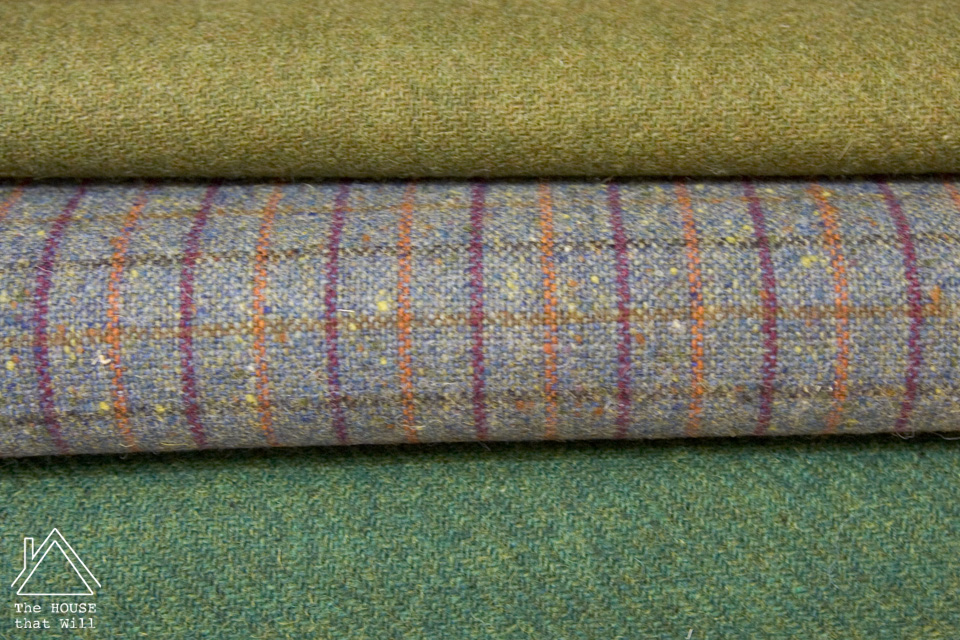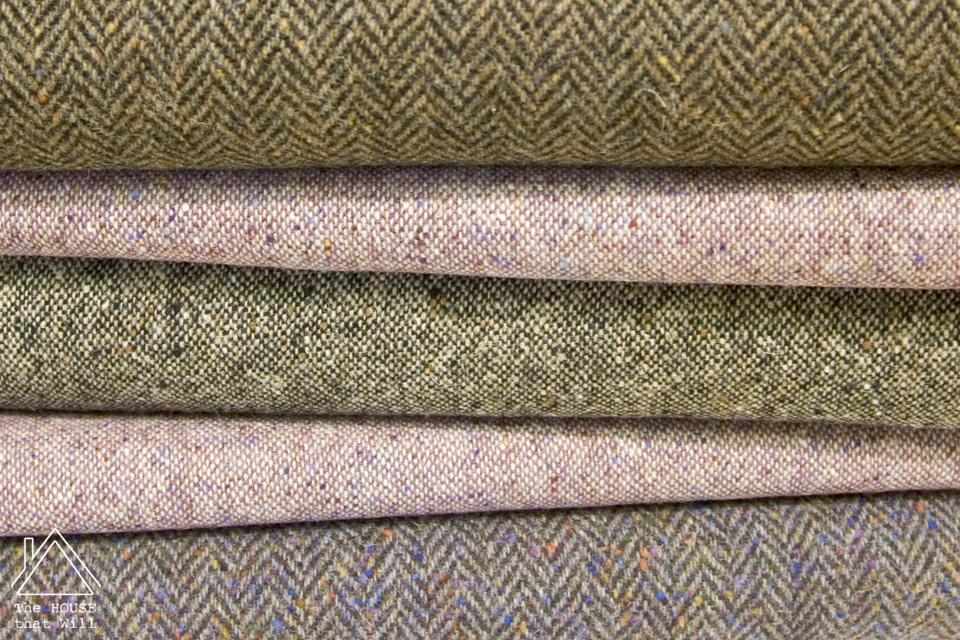 International fashion houses comprise the principal market for Magee tweed nowadays, and the weaving has diversified to include linen, wool-linen blends, linen-silk blends, cashmere, and alpaca in addition to pure wool.
The range is vast, and it took me quite a while to make my own selections, which I intend to use to make cushions for the new sofa in our sitting room. I was very grateful for the assistance of the staff, who were extremely knowledgeable and helpful.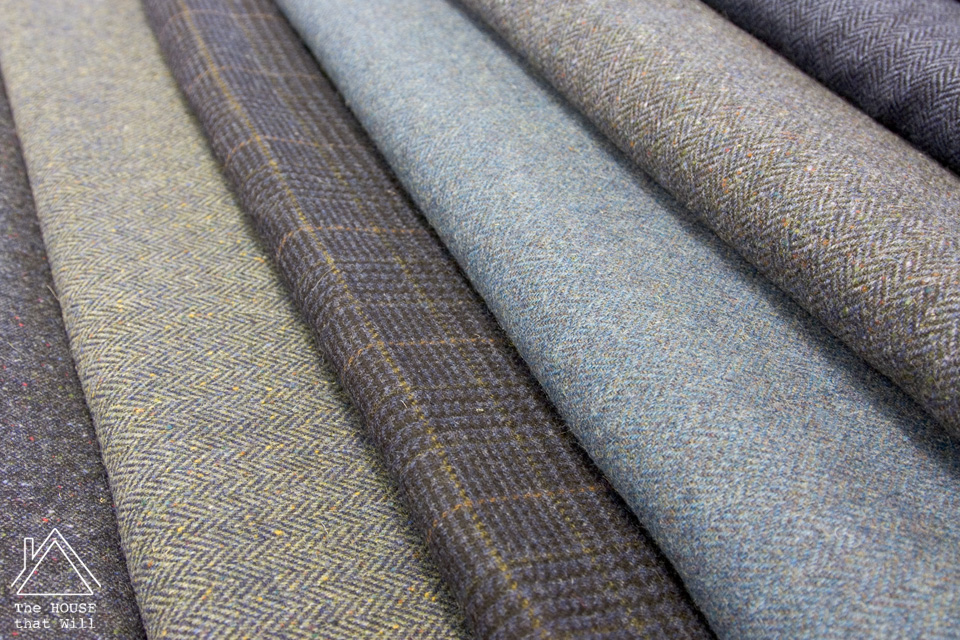 Magee's tradition as the home of Irish tweed continues today, with local weavers still sending their wares to the company to be washed, one of the final steps in the production of the fabric. Many of those weavers  live in the picturesque village of Ardara, so that was the next stop on our tour.
I first met Eddie Doherty at the National Crafts & Design Fair 2015 at the RDS in Dublin and instantly became a huge fan of his work. Doherty has been weaving for over forty years - he actually worked for Magee for a while before setting up his own shop in his home town of Ardara. From here, he has achieved worldwide recognition, perhaps in part due to patronage of Sarah Jessica Parker, who has a holiday home in nearby Kilcar, the homeplace of her husband, Matthew Broderick's family.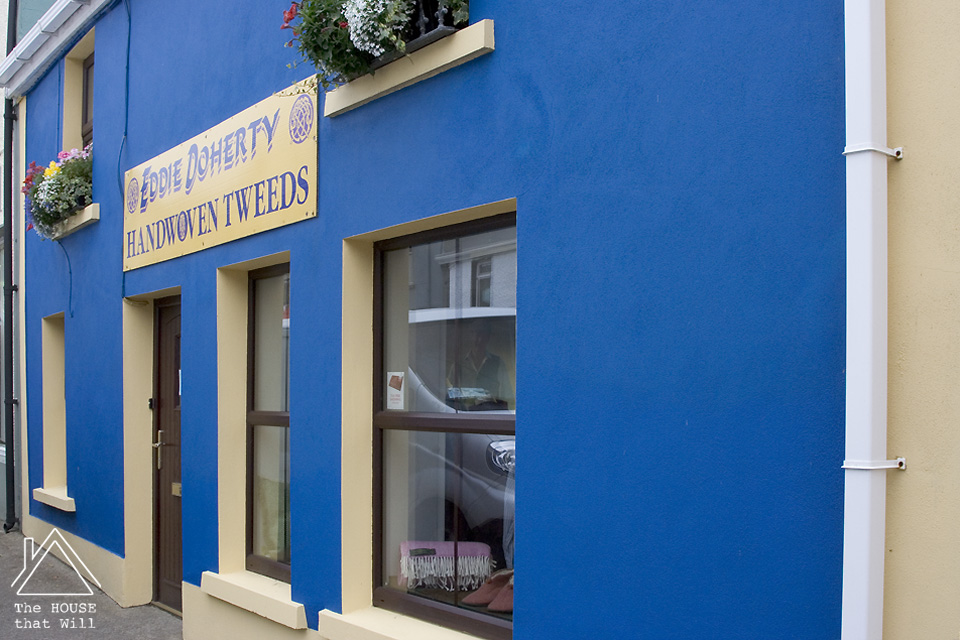 The shop includes a workshop at the rear, which is dominated by the loom on which Doherty produces his handwoven goods. When we arrived, he was in the process of cutting colourful woollen blankets from the continuous roll in which they were woven.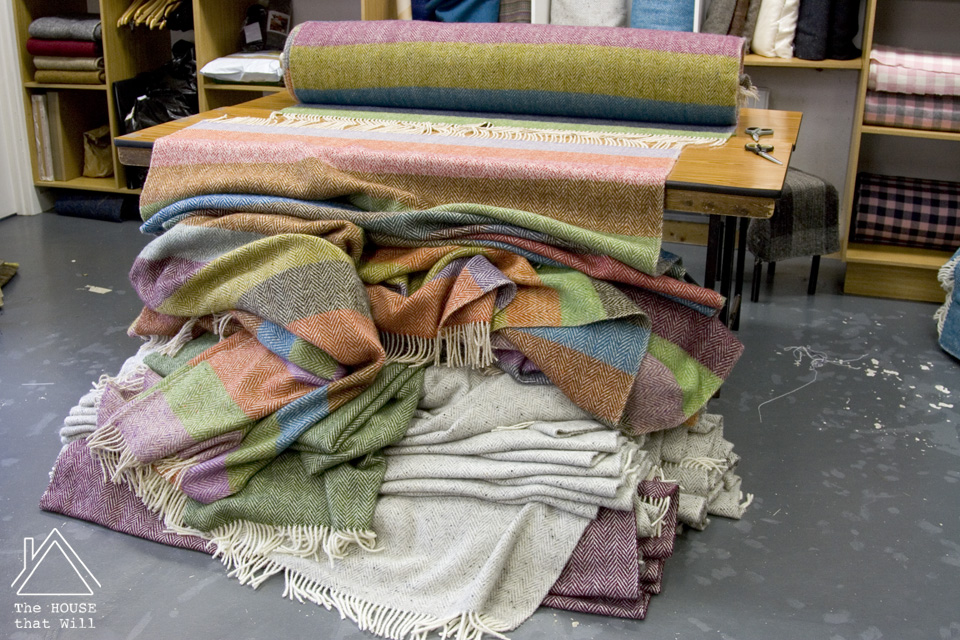 Of course, I couldn't leave without picking up some beautiful handwoven tweed to take home.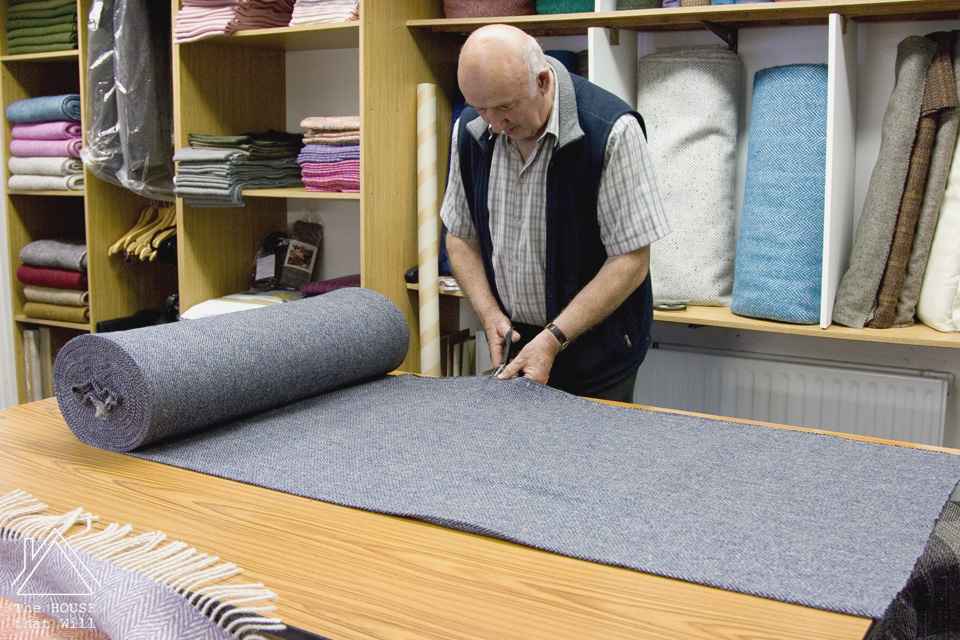 That night, we stayed in a beautiful bed and breakfast in Glenties. The landlady was incredibly friendly, and also shared my love of textiles. Over breakfast, she told me about a young local weaver whose work she was adamant that I should see before leaving the area. So we doubled back into Ardara to seek out the workshop of Kieran Molloy.
When we arrived at the Molloy & Sons workshop, we realised that it is not generally open to the public. However, Kieran was kind enough to take time out of his busy day to show us around. 
I was enthralled by the subtle intricacy of the tweeds, 95% of which are sold to fashion houses in the USA and Japan.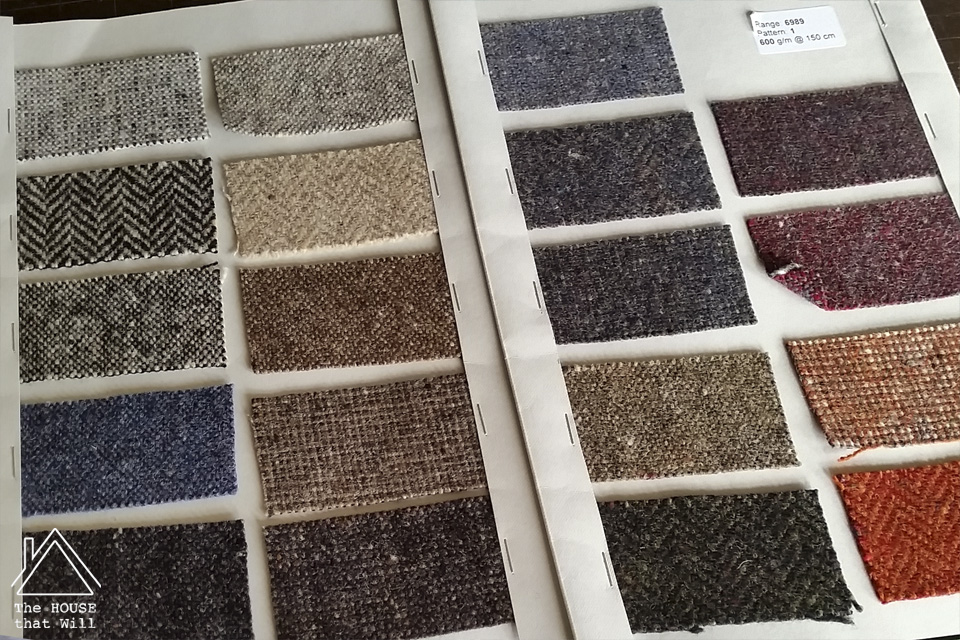 Some were available to purchase, and I was delighted to find a beautiful tweed featuring those evasive rusty-coloured accents that I wanted for my sitting room decor - it's the one on the far right of this sample book that also has hints of bluish-grey, making it the perfect fit for my colour scheme.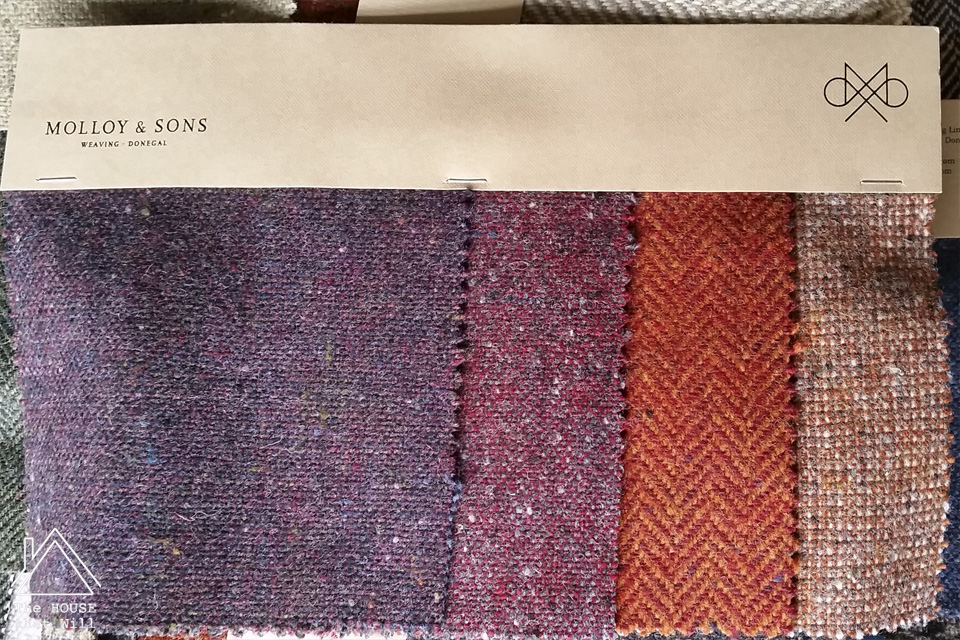 https://www.instagram.com/p/BKgRtCZBTGX/?taken-by=thehousethatwill
Sitting room décor
This lovely video production from Nowness shows how the colours of the tweed derive from the local landscape, and also explores the heritage of the craft in Donegal, specifically that of Molloy & Sons.
Fictional weaver Silas Marner may have treasured his hoard of gold over anything else, but for me, the tactile beauty of tweed is an indulgence in itself.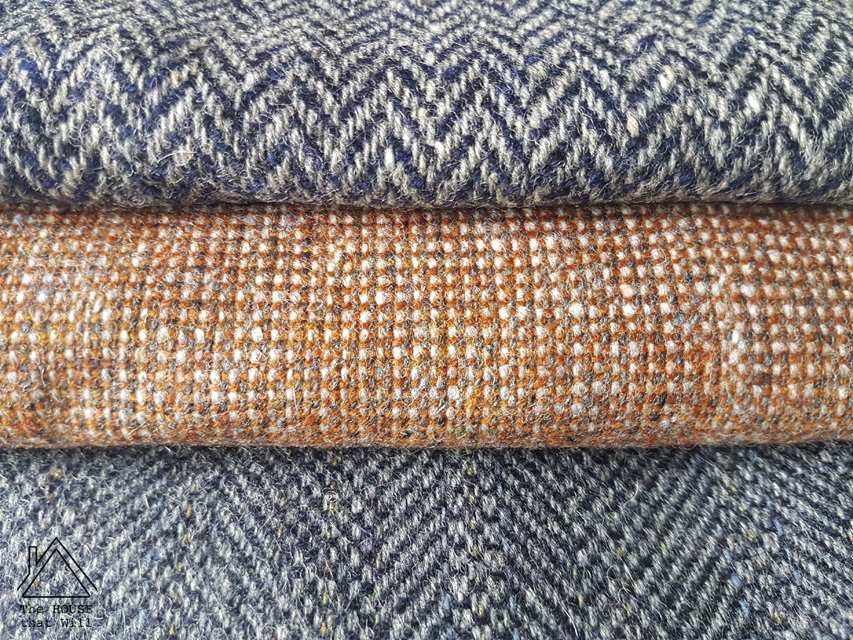 Top to bottom: Eddie Doherty, Molloy & Sons, Magee
The true beauty of tweed is that the more you look, the more you see ...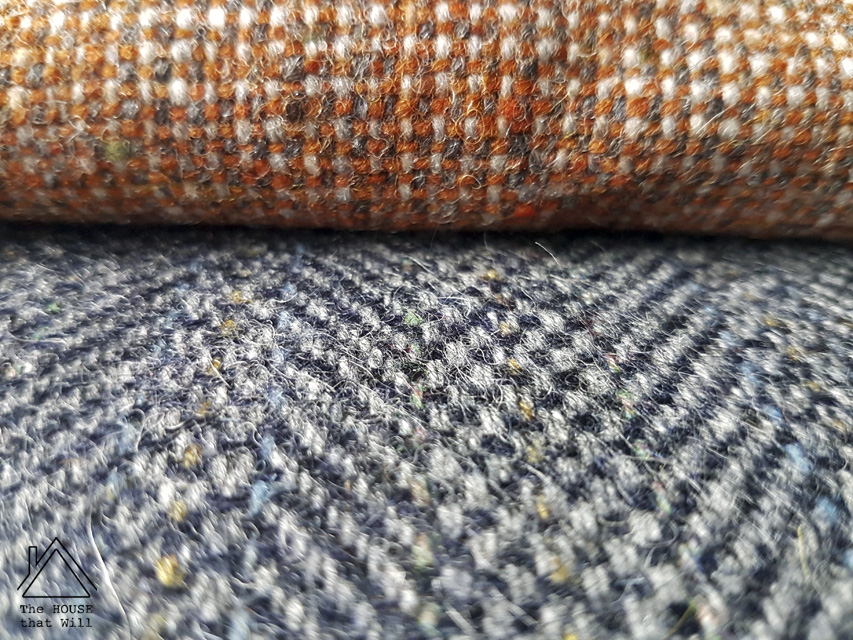 Follow The House that Will
Facebook | Instagram | Bloglovin'
I am thrilled with the tweeds I brought home from my trip to Donegal and can't wait to start working with them. And this trip promises even more, as Hubby and I continue our quest to find a very special woollen blanket to commemorate our seventh wedding anniversary. Donegal has so much to offer fans of handcrafted wool textiles, so do check back for future installments to see where we visited next. 

Related posts:
Woollen Wedding Anniversary Tour, Part IV: Studio Donegal
Woollen Wedding Anniversary Tour, Part III: McNutt of Donegal
Woollen Wedding Anniversary Tour, Part I: Foxford Woollen Mills