Yesterday, we went on a festive tour of The House that Will, and today I'm back to share how I made these crafty cone tree ornaments. They're so easy to make, and look great as part of a decorative arrangement at this time of year.

Materials
Polystyrene cones
Brown spray paint
Pine cones
Hot glue gun
Wire snips
Craft wire
Straight Pin
Step by Step
I first spray-painted the polystyrene cones a brown colour to camouflage them - in case they would be seen through the gaps in the pine cone scales.
I noticed that the solvents in the paint slightly degraded the polystyrene, but that's OK because it will be covered anyway.
Then came the hardest part: removing the individual scales from the pine cones. Those things are definitely designed to stay put! Flexing them until they snapped worked for me or, when I got impatient, I cut some of them with a wire snips. Then, using the hot glue gun, I started to arrange them in rows around the cone, starting at the bottom.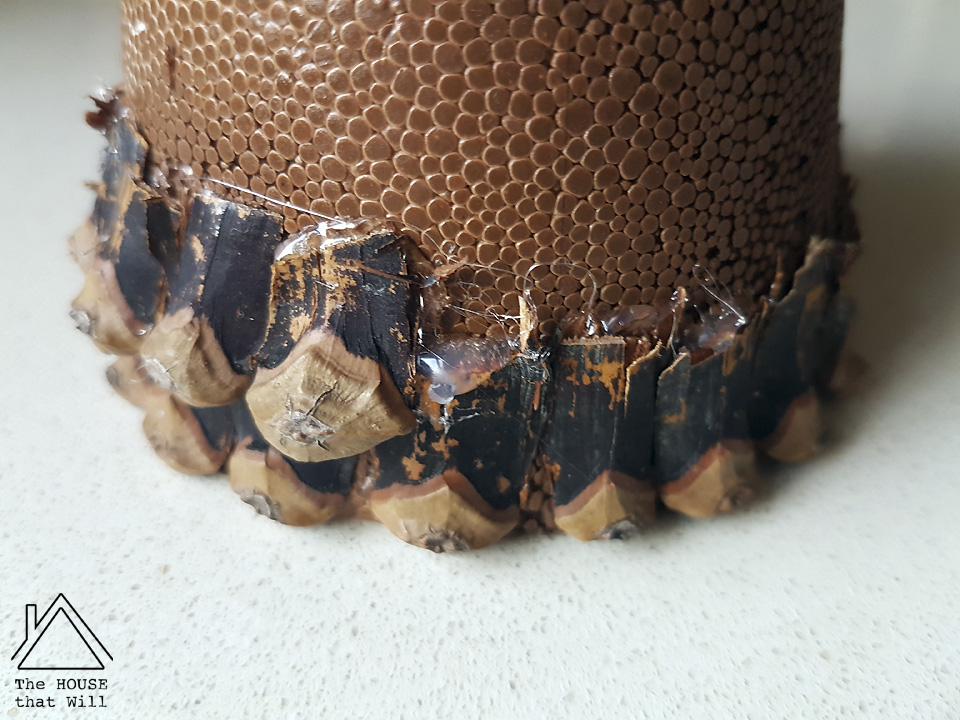 I continued working upwards in rows, using quite a few hot glue sticks in the process.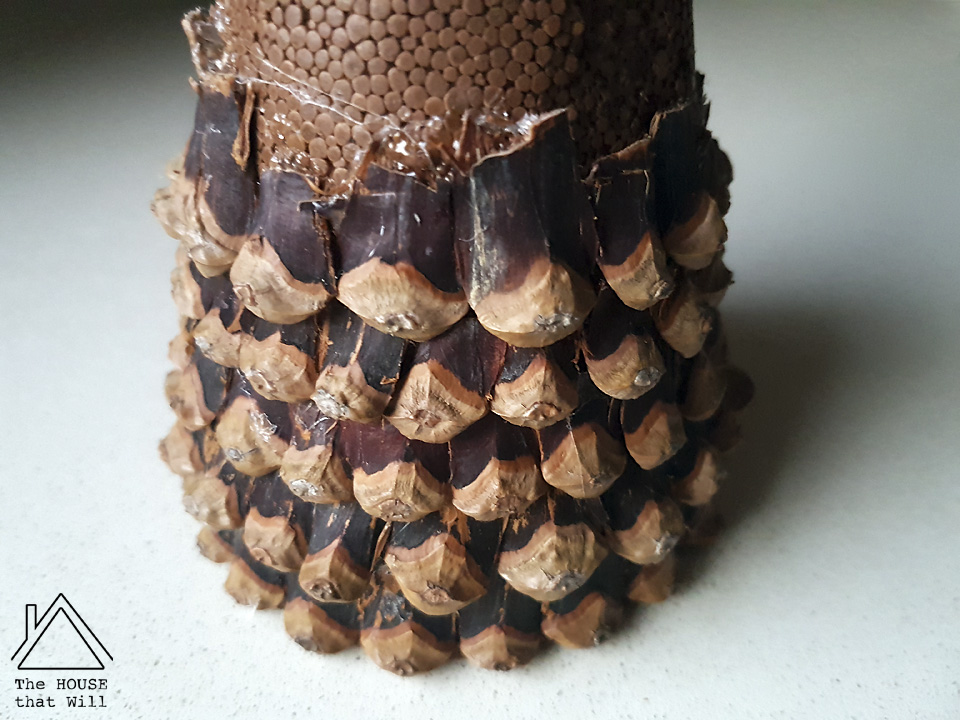 I got a different effect for each tree by flipping the scales of the pine cones so that they either face inwards or outwards.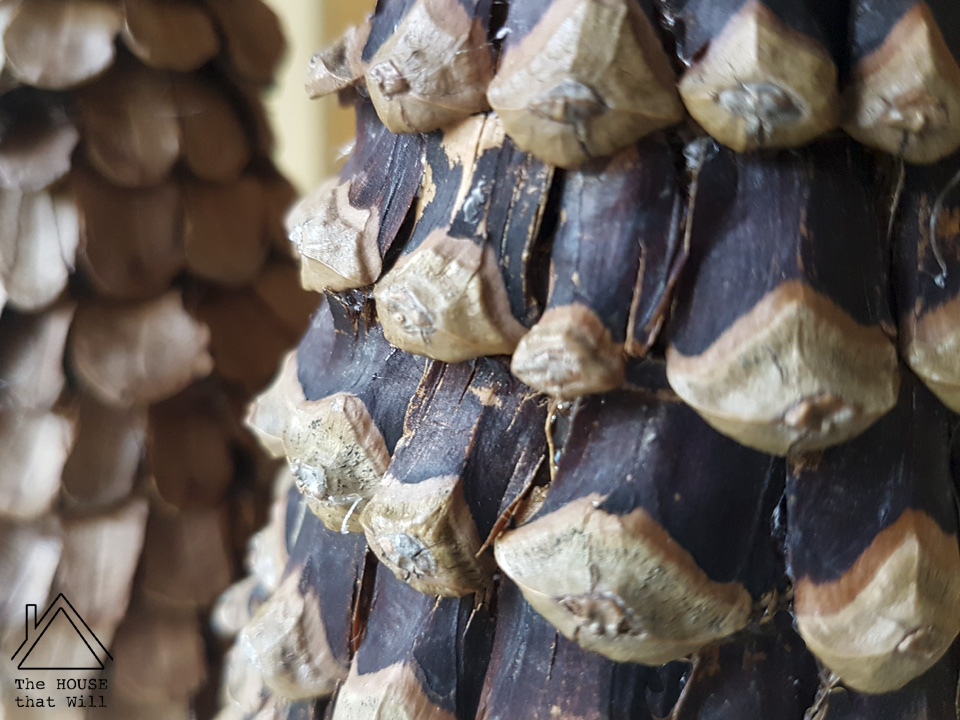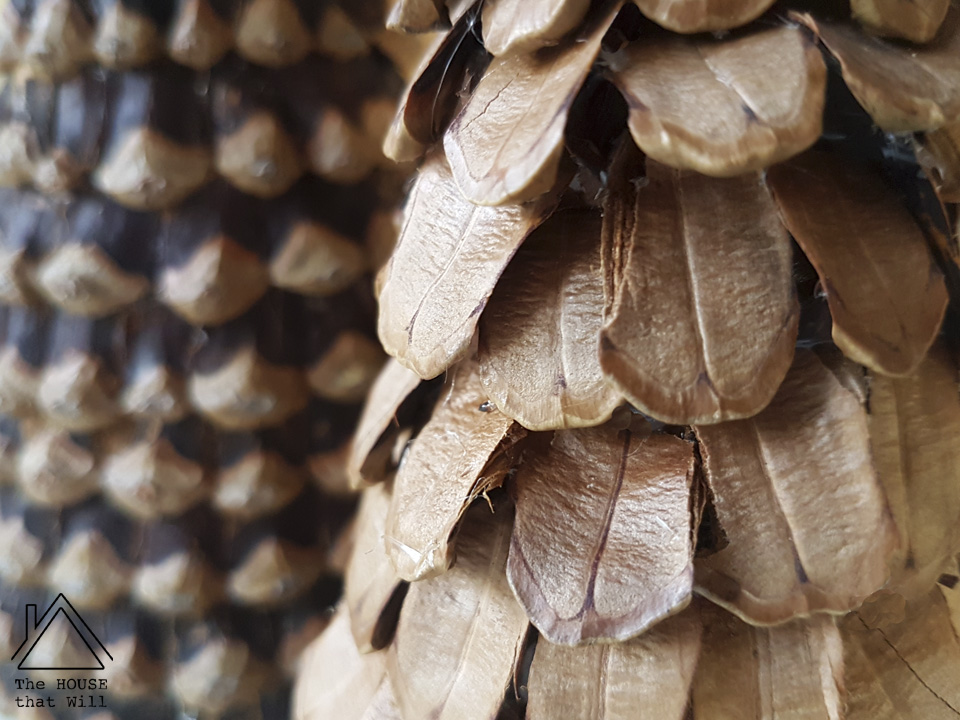 To finish the top of the tree, I clipped the tip off a cone using the wire snips. Then I made a pilot hole at the bottom of it with a straight pin and pushed a length of craft wire up into it. I used a dab of hot glue to secure the wire in place.
Then I pushed the wire into the tip of the polystyrene cone before placing the last row of scales at the top of the tree.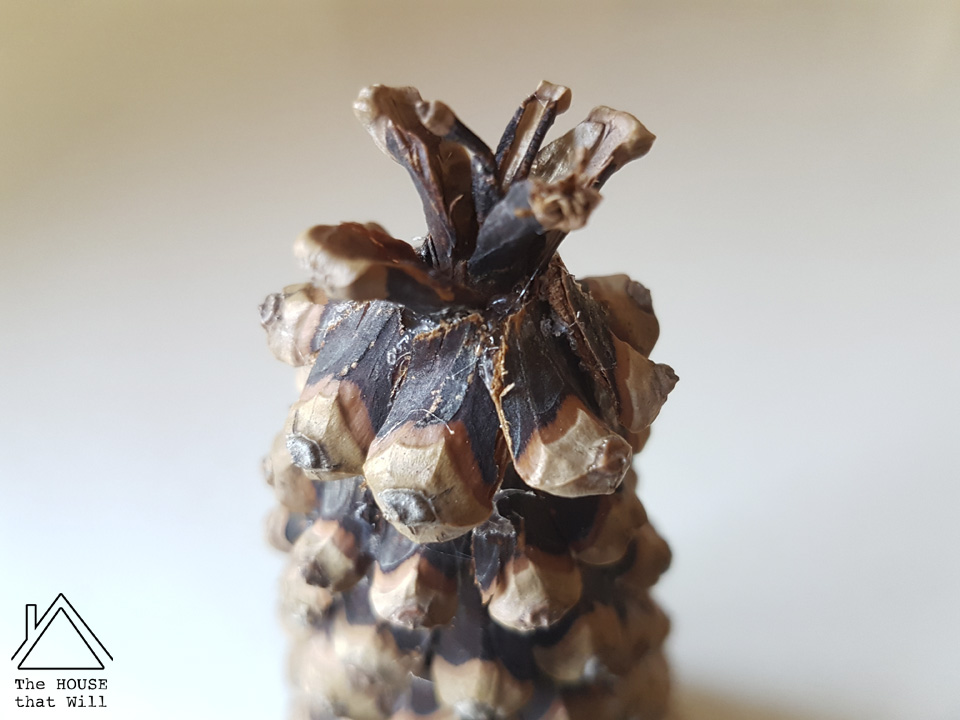 For the tree where the inside of the scales faces out, I made the top a little differently. For that one, I cut a V shape at the end of a few scales using the wire snips.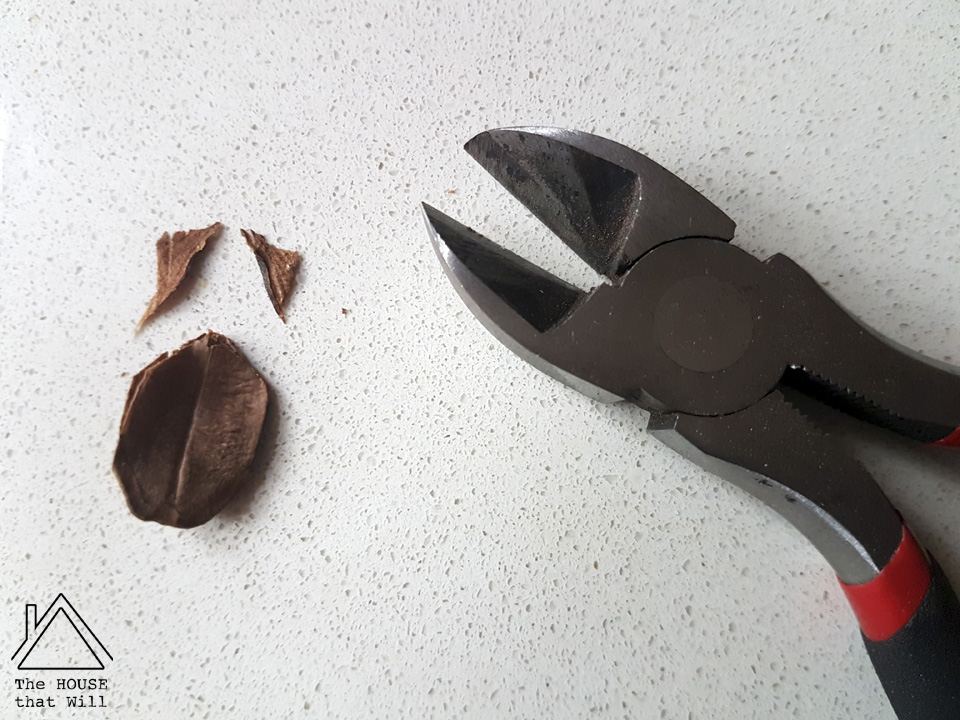 Then, as I glued these into place, I arranged them so that the V shapes closed together at the top of the tree.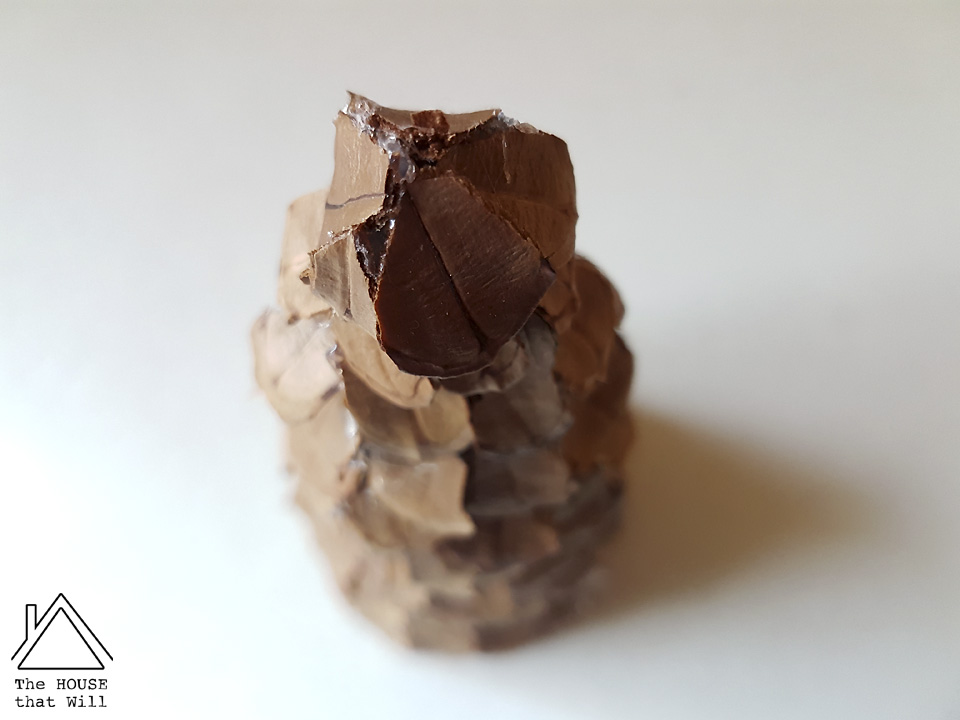 PIN THIS!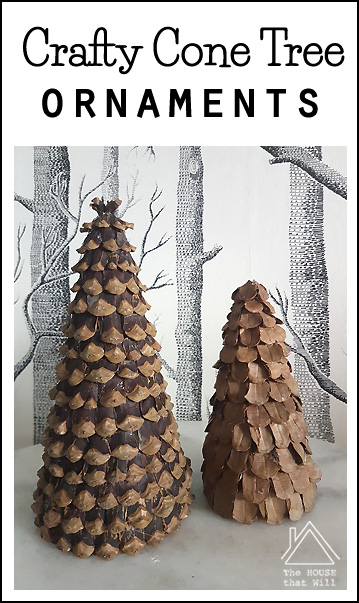 Follow The House that Will
Facebook | Instagram | Bloglovin'
That's how easy it is to make these cute little tree ornaments! Please share with me on social media if you make your own - I'd love to see them.

Related Posts: