Woollen Wedding Anniversary Tour
If you missed the start of this series and are curious what this tour is all about, you can catch up on the story so far here:
Foxford Woollen Mills
Donegal Tweed
Part III
Having visited the tweed producers of southwest Donegal, Hubby and I followed the Wild Atlantic Way to Downings, a seaside village on the northern coast and home to McNutt of Donegal. Nestled between two headlands in Sheephaven Bay, Downings is remote enough that you won't just find yourself passing through; it's a place you need to make an effort to get to. But you'll be so glad you did. Downings rewards visitors with a beautiful golden sandy beach flanked on one side by a sea arch and on the other by a picturesque pier. Across the bay, where gannets plunge into the turquoise water, there are spectacular views of Doe Castle and Muckish Mountain.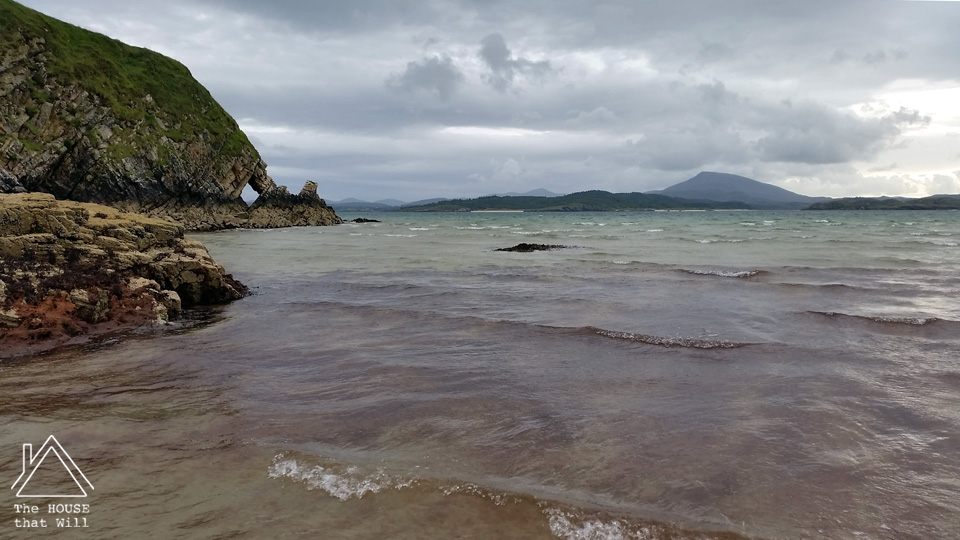 Downings was genuinely the highlight of our trip to Donegal. We had originally booked into The Beach Hotel for one night but, as soon as we saw our room, we phoned the reception and asked to extend our stay. What made it so special for us was the little sitting area beside the large picture window overlooking the bay (we had an upstairs room so our view was not obstructed by the caravan park which, unfortunately, lines the strand). 
Our view included the pier to the north of the village, where the McNutt shop is located.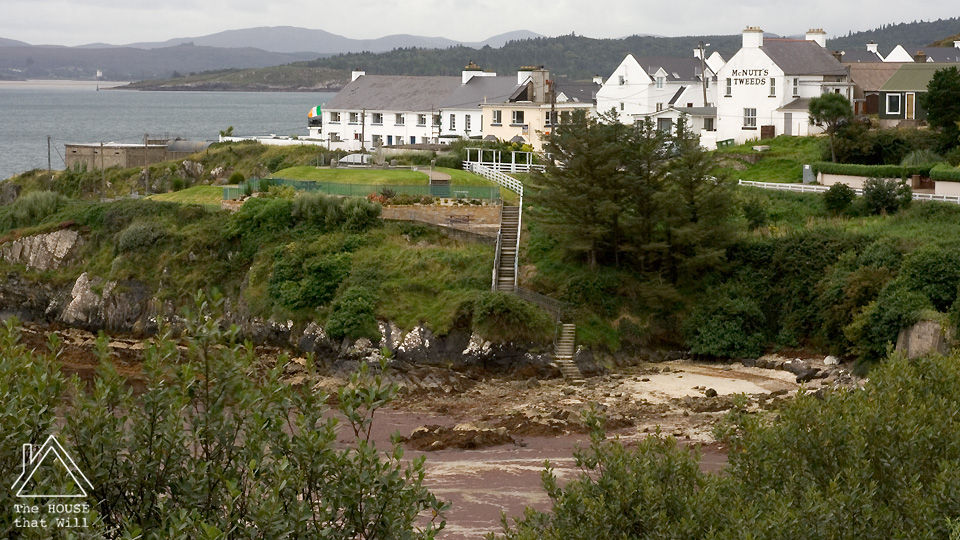 McNutt was founded in 1953 by Bill McNutt, whose mother traded tweed and drapery out of her grocery shop. Bill had the idea of establishing a woollen mill to help relieve unemployment and poverty in the area. He went to Scotland to study textiles and, upon his return, convinced three weavers from Ardara to move to Downings. The first factory was set up in the disused Duthie Memorial Hall, which had been built in 1908 to hold religious services for the Scottish fishermen who were brought in to boost the local herring fishing industry.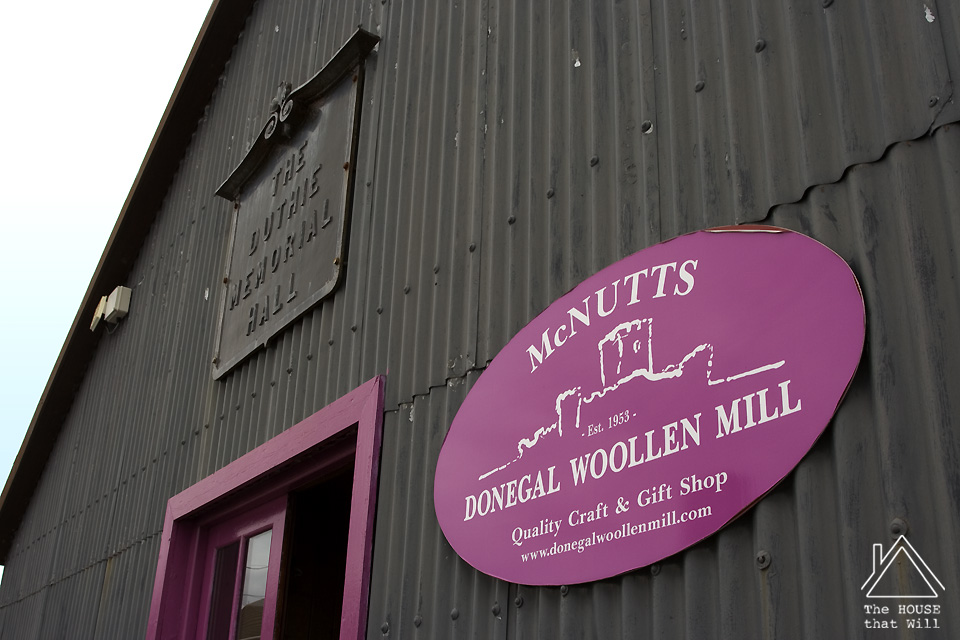 The factory has since relocated to a larger facility nearby and been modernised with power looms, but the gift shop still operates in the building, which remains in its original state.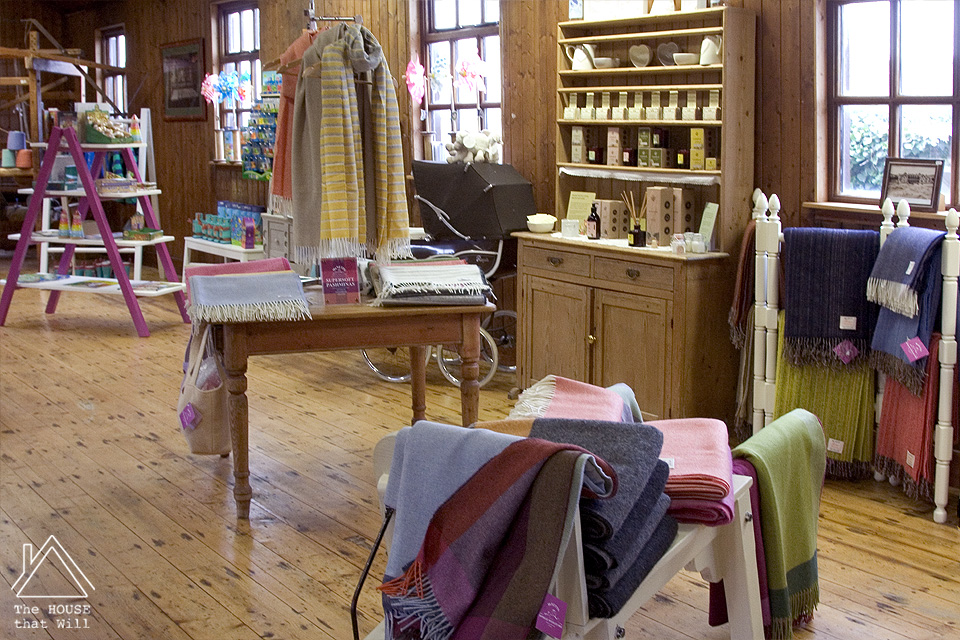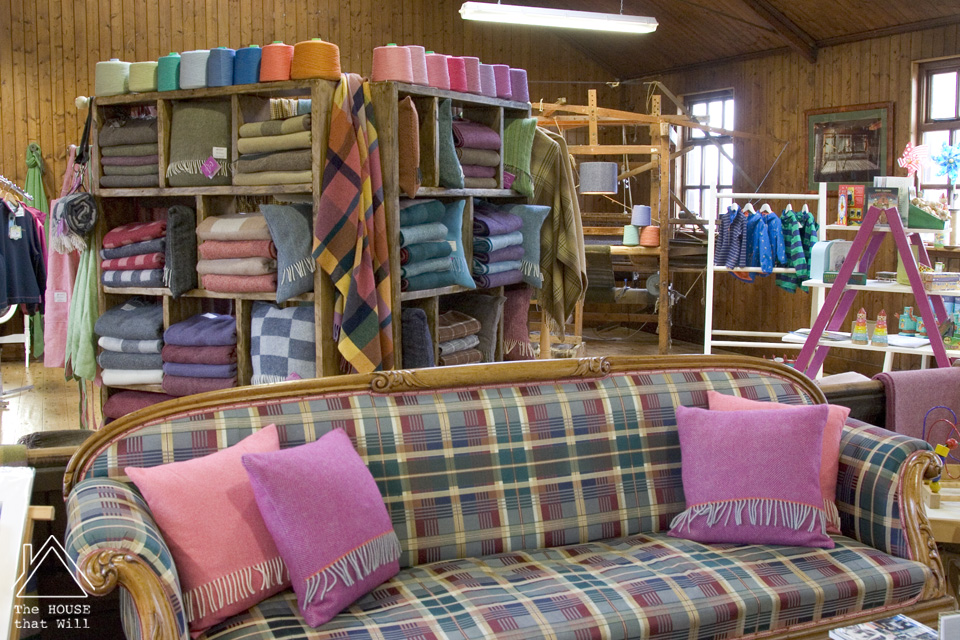 A minimum of ten people is required for a tour of the factory, so unfortunately I didn't get to see it. However, the store is well worth a visit in itself. It is beautifully laid out with a dazzling array of textiles woven in colours inspired by the Atlantic waves and local heathers.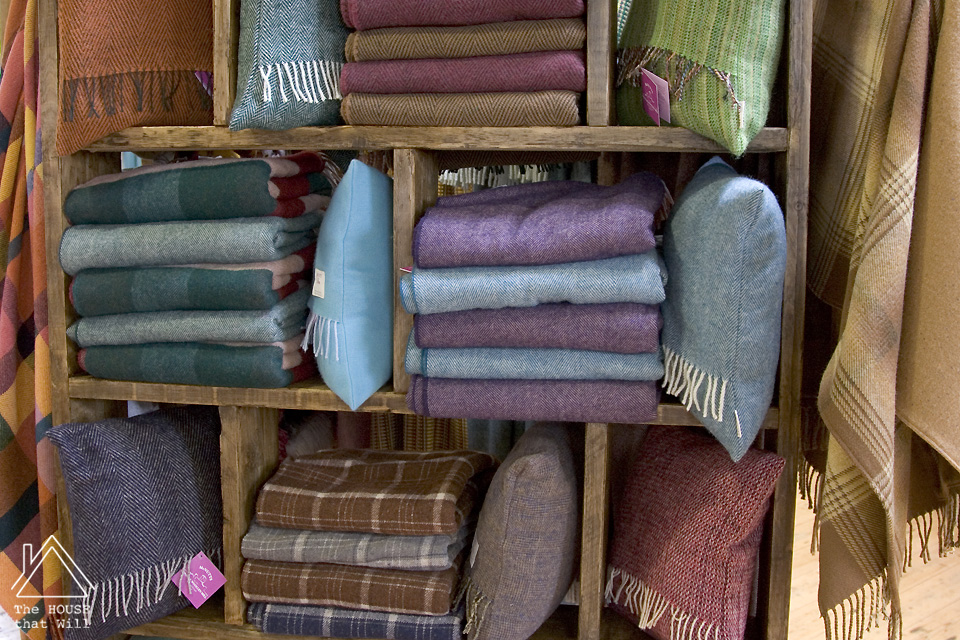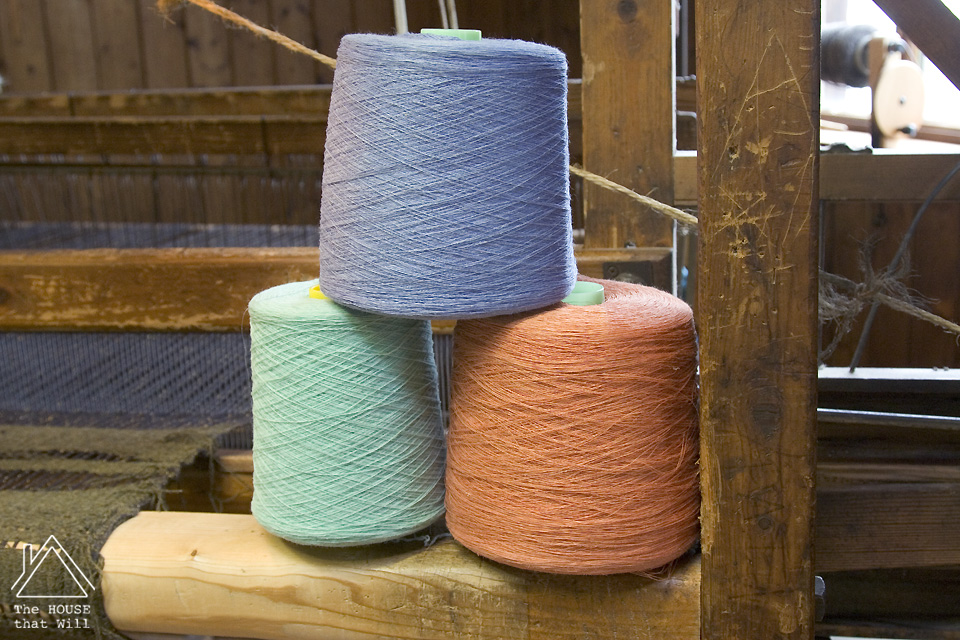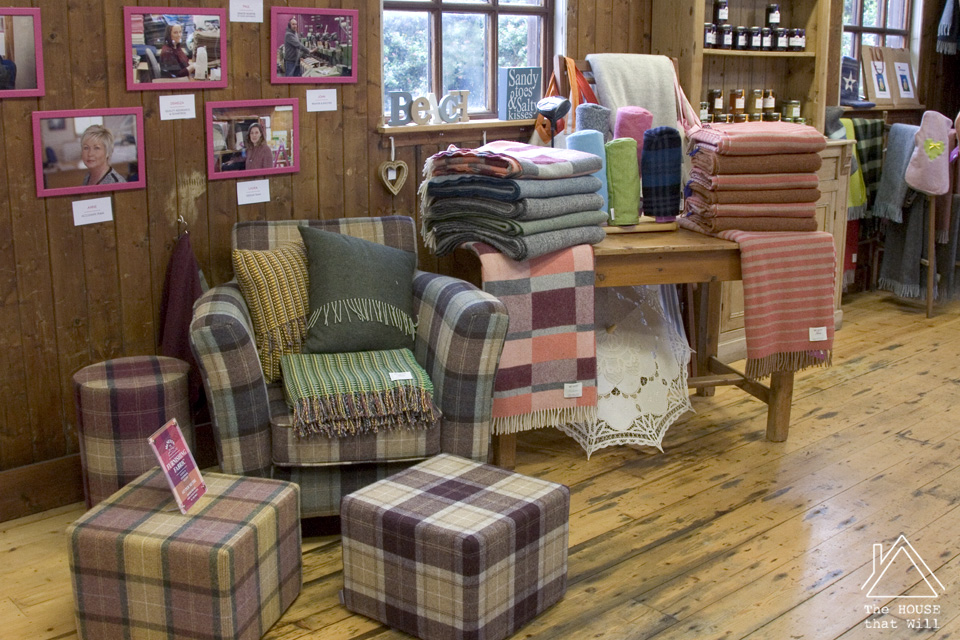 Every corner of the shop has an enticing display of sumptuous woollen merchandise.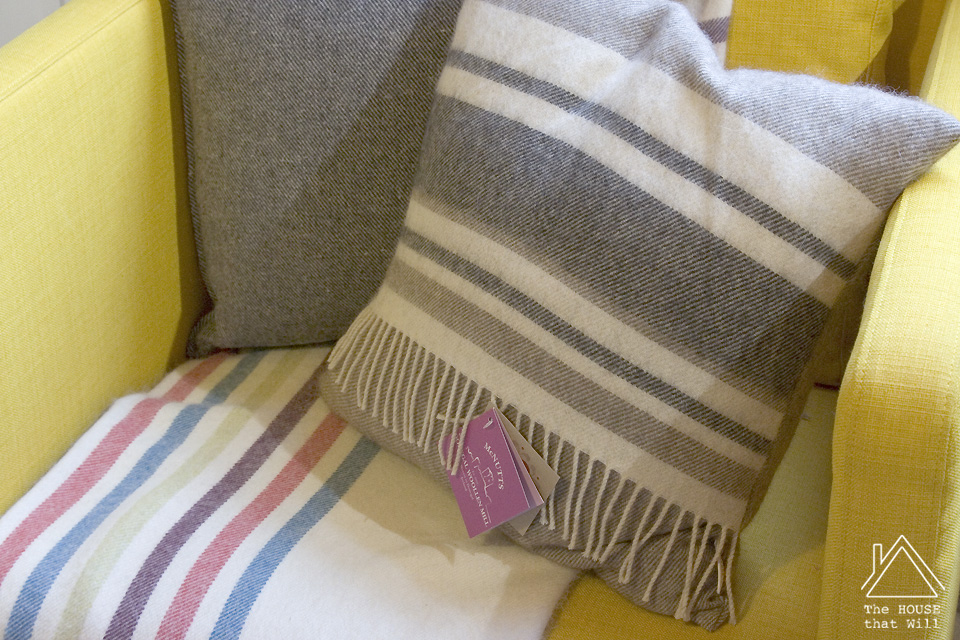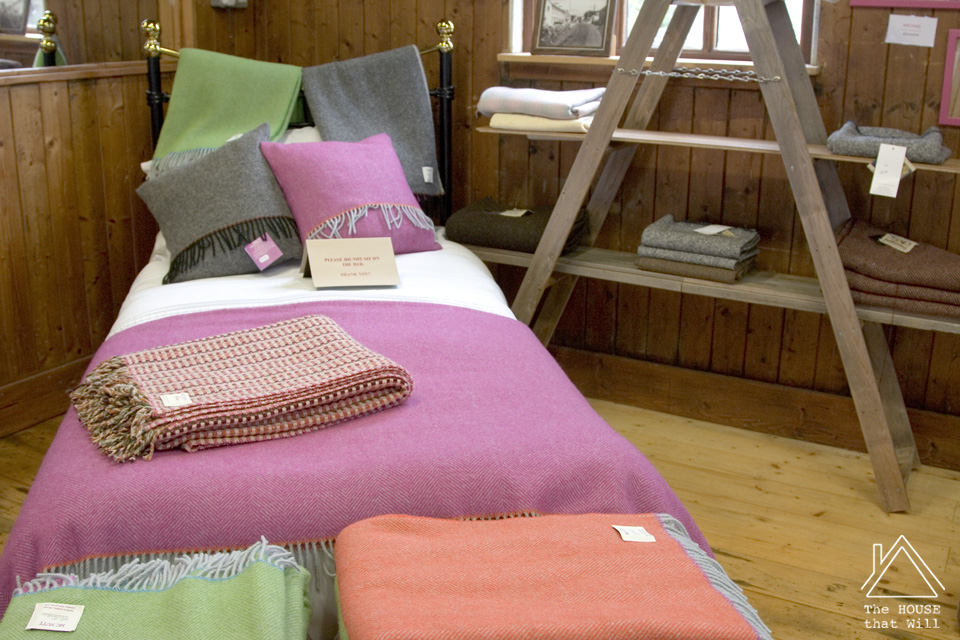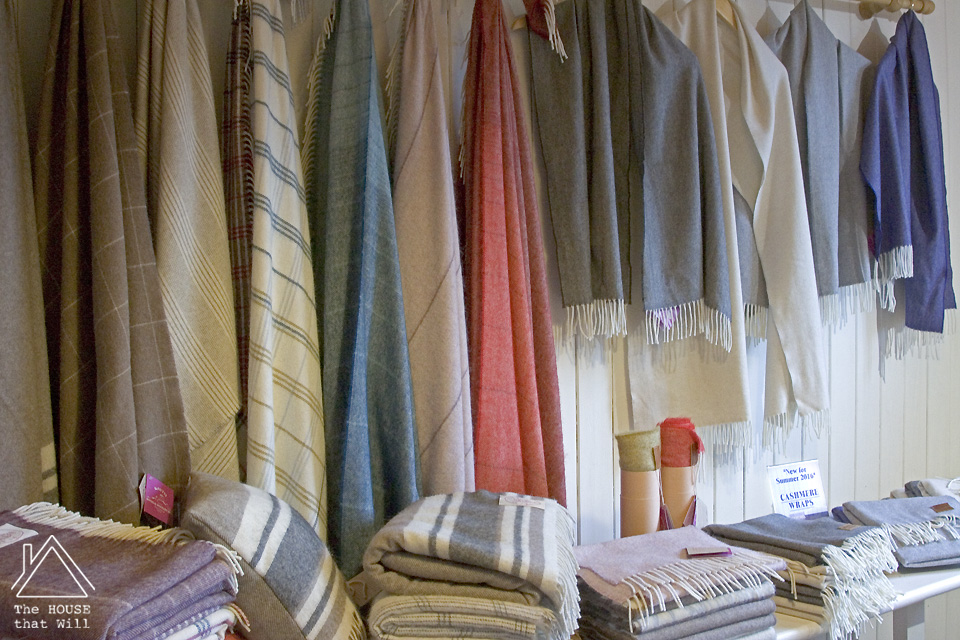 Inevitably, I was drawn to the wall of soft lambswool throws ...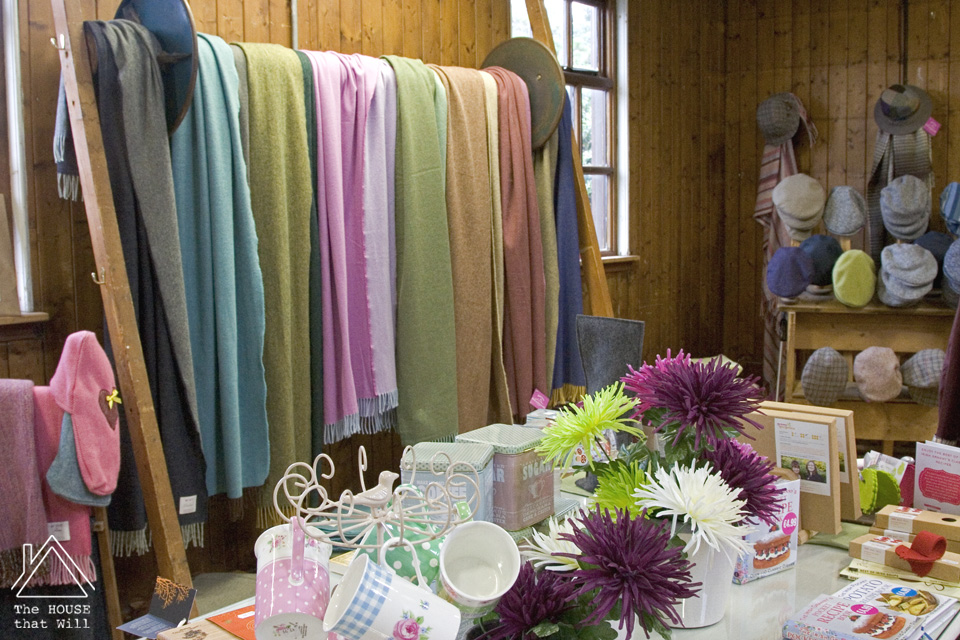 Luckily for me, just before my visit to Donegal, I had been given a cash gift for my birthday by my aunt, who had requested that I buy myself "something special" with it. When I saw the gorgeous throws in the McNutt shop, I knew I had found just that.
I was torn between two beautiful options. I was really drawn to the broad weave and striking colours in this fabulous emerald throw.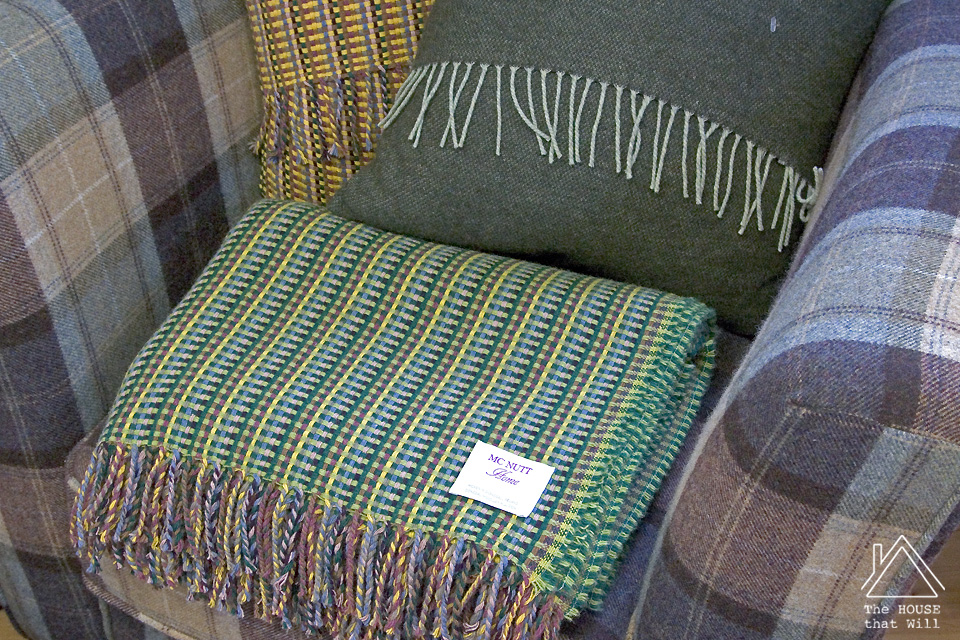 But even though I really loved the colours, I couldn't think of anywhere they would suit in our house. So, instead, I decided to go for this navy and grey reversible throw.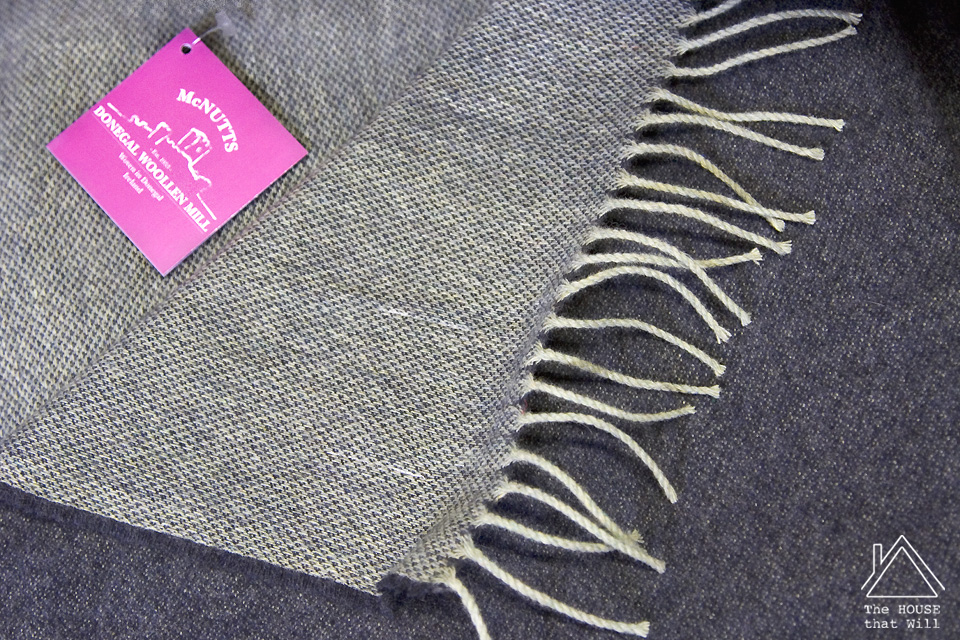 It is made from the softest lambswool I have ever seen and is incredibly warm, yet extremely lightweight. And I knew the colours would be perfect in the sitting room that we're currently renovating.
https://www.instagram.com/p/BKgRtCZBTGX/?taken-by=thehousethatwill
Follow The House that Will
Facebook | Instagram | Bloglovin'
I am not exaggerating when I say that, every night I spend watching television on the couch, I'm snuggled up under this throw. I love it. It's large enough to completely cover me even when I sprawl out, yet is fine enough to fold discreetly when not in use.  
Having first discovered McNutt at the National Crafts & Design Fair, I'm so glad I made a point of visiting their studio in person. The shop is open March to October and, although the trip was a long one, Hubby and I enjoyed every minute of it ... plus relaxing in Downings for a couple of days was more than worth the time taken to get there. They do have an online shop if you can't make the visit in person but, for me, part of the charm of snuggling up in my cosy lambswool throw are the cherished memories it holds of days spent walking on the beach with Hubby and long evenings watching the changing weather over Muckish Mountain and the north Atlantic. 

Related posts:
Woollen Wedding Anniversary Tour, Part IV: Studio Donegal
Woollen Wedding Anniversary Tour, Part II: Donegal Tweed
Woollen Wedding Anniversary Tour, Part I: Foxford Woollen Mills