We have all heard about transitioning our wardrobe from season to season, but I never used to think about doing the same with the house. However, over the past year, I have started to appreciate the opportunity that each season brings to add something new and interesting to our home. So, for Valentine's Day, I added this charming little boxwood heart to our hallway. I like that it's not over-the-top cutesy and the way that it brings a touch of spring-fresh greenery into our decor at this time of year.
PIN THIS!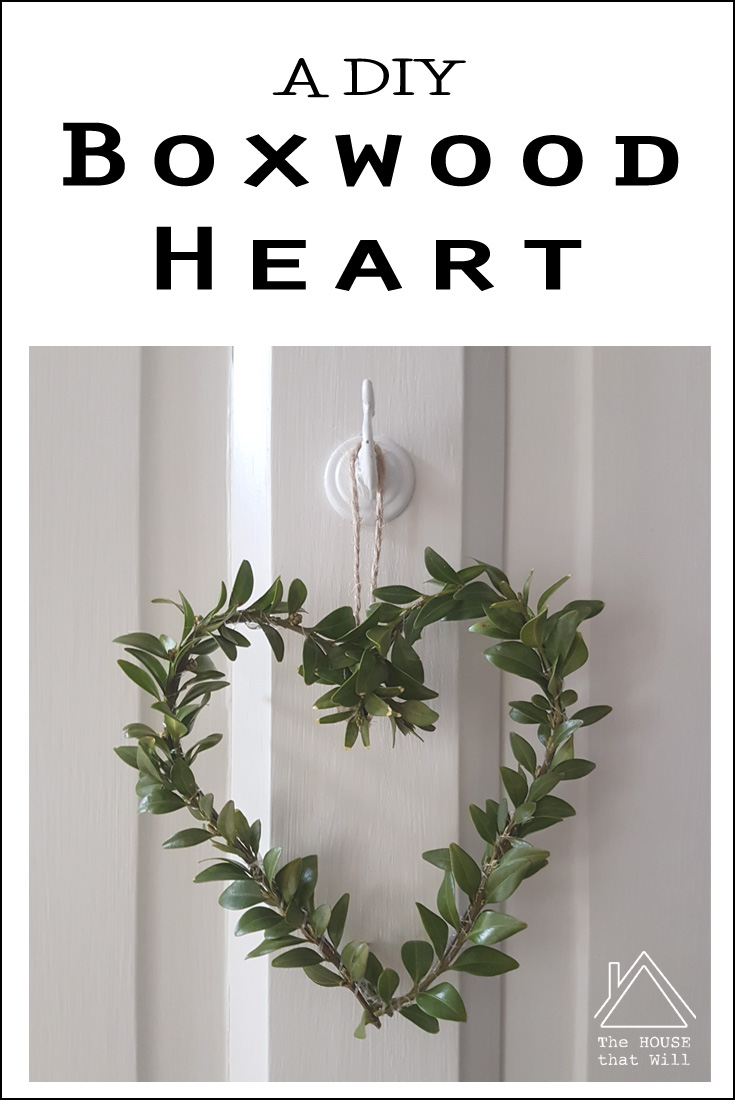 Materials
To make this decoration, I used:
a wire clothes hanger (mine was courtesy of the local dry cleaners!)
craft wire
wire cutting tool
pliers
scissors
secateurs
filament thread
jute thread
boxwood clippings
Step-by-Step
Start by cutting the clothes hanger in half.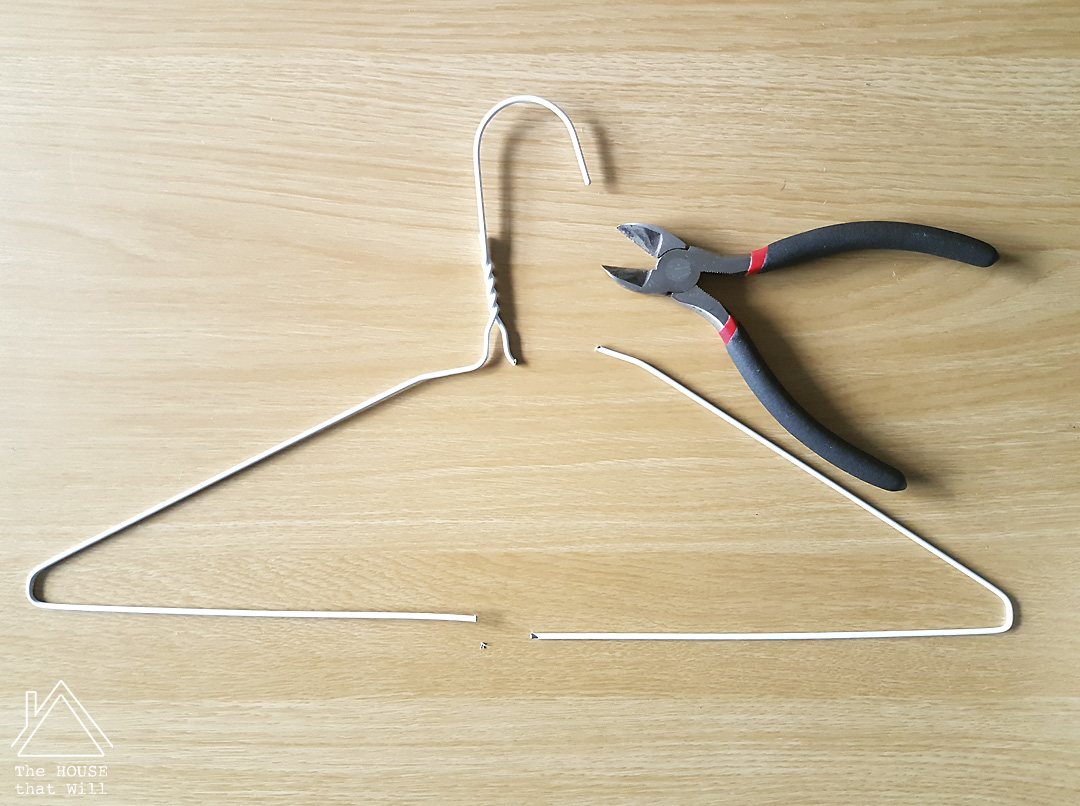 The clothes hanger I used had a plastic coating which began to crackle once I started manipulating it, so I used the pliers to remove it all to give it a more consistent appearance.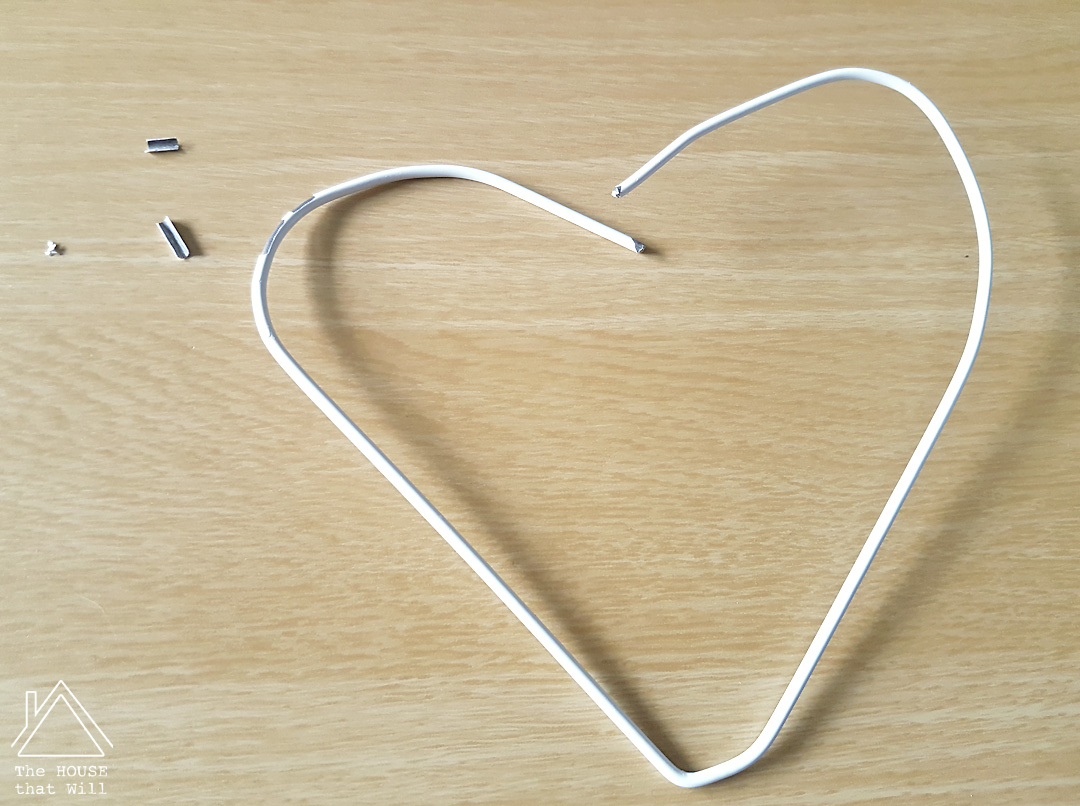 Next, I used the pliers to bend the wire into a heart shape.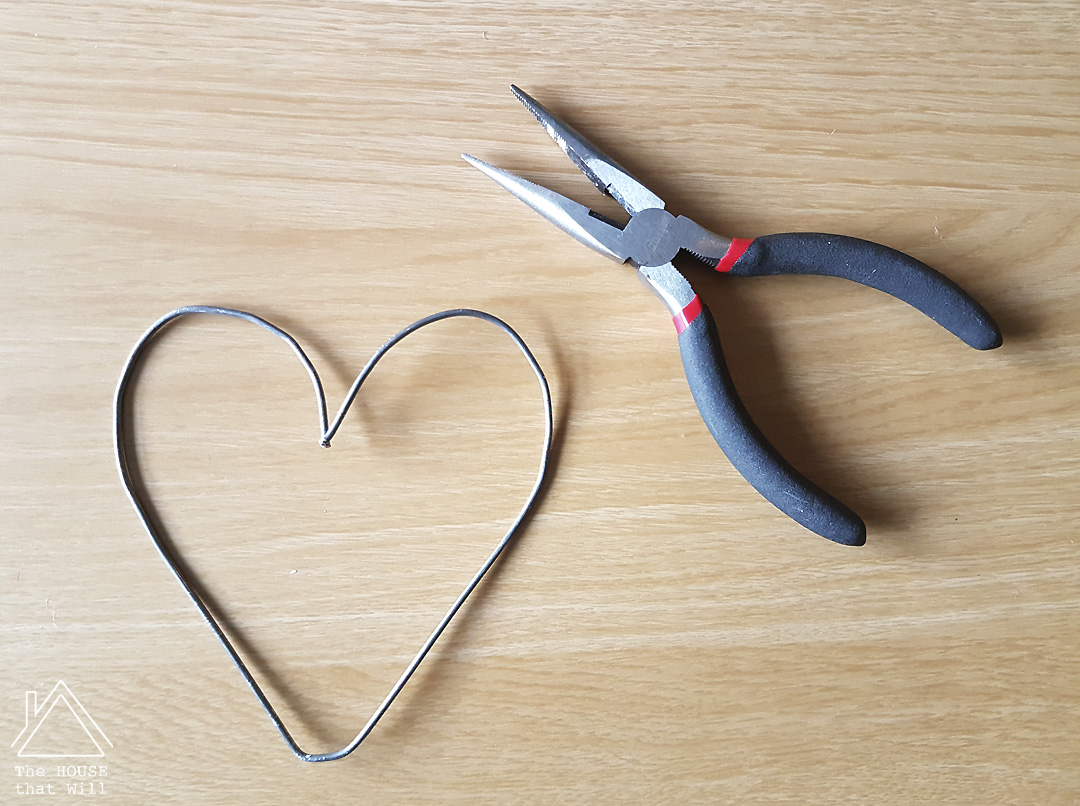 To hold the shape securely, I bound the centre pieces together using the craft wire.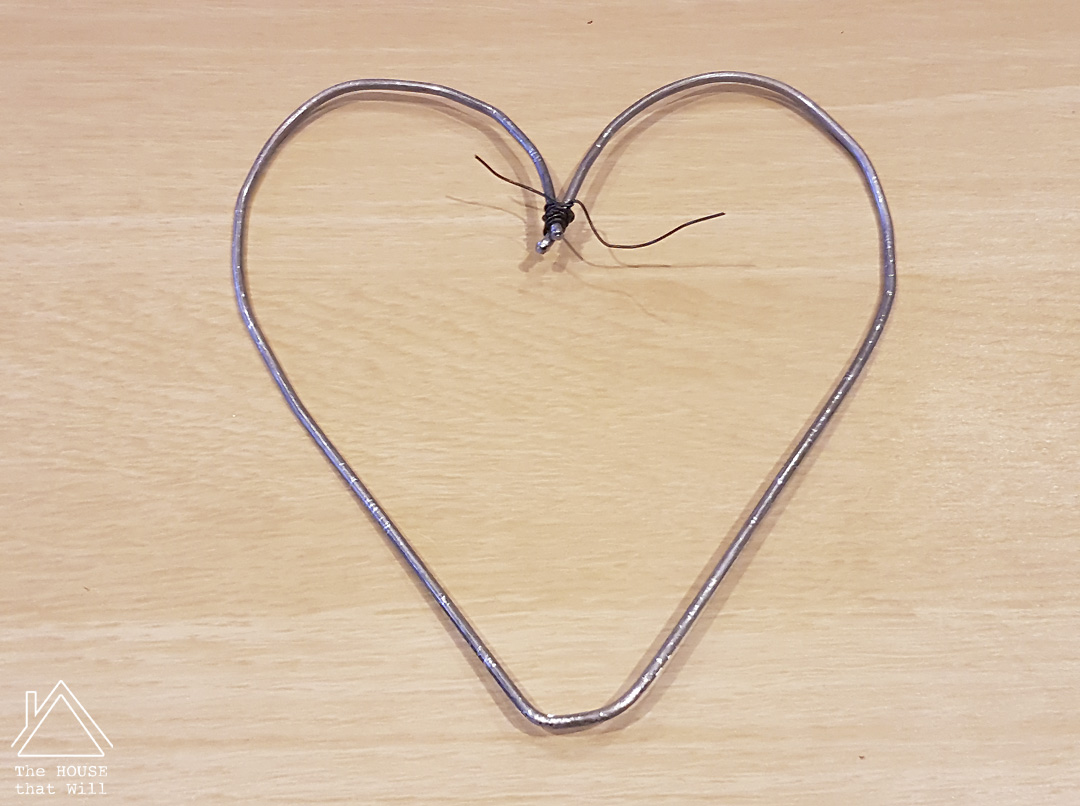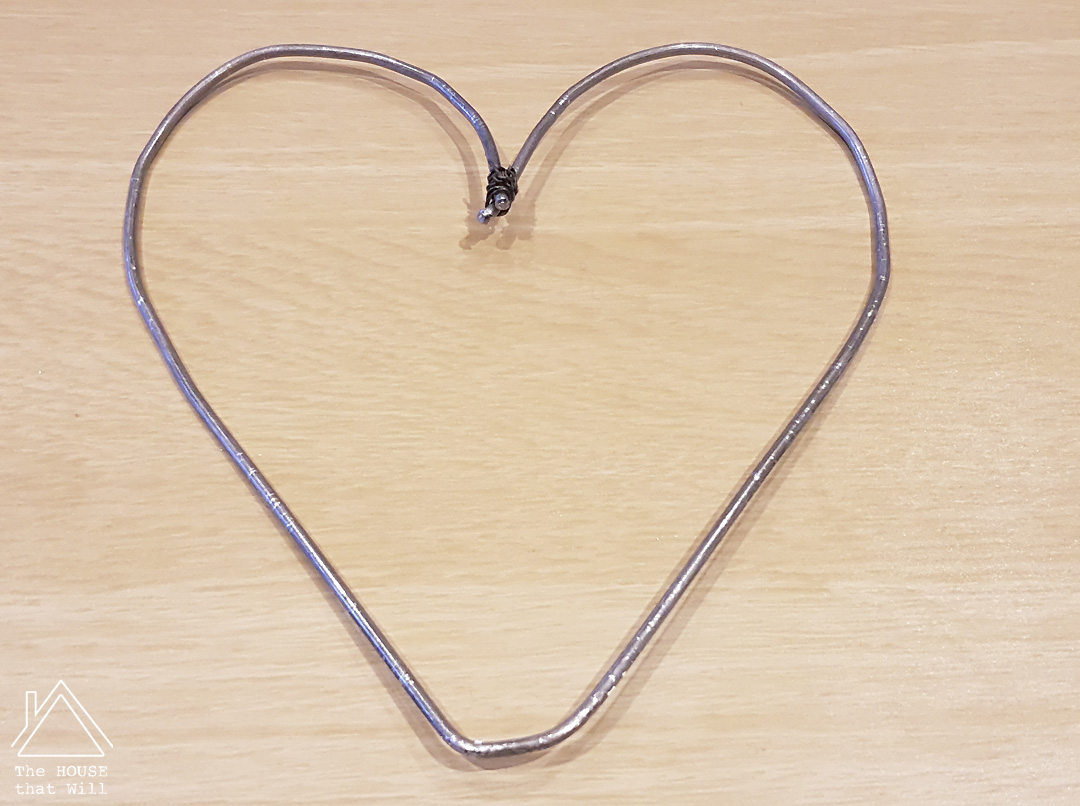 When adding the boxwood cuttings, I started by placing the tip of a stem at the centre top and tied it into place using the filament thread. I continued wrapping the filament around the stem to attach it to the wire frame. To join two sprigs, I overlapped the top of the new slip over the base of the previous one. I worked my way down to the point of the heart; then I started again in the centre top to work my way down the other side.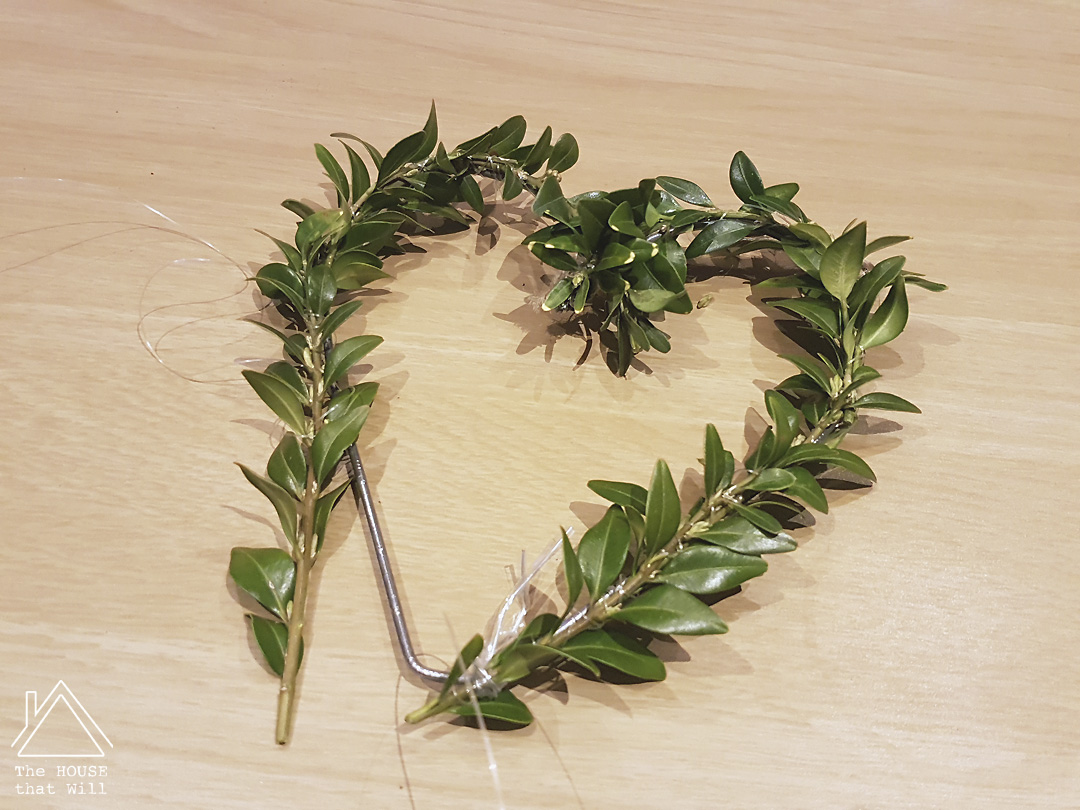 I tied off the ends of the filament thread. Then I added a jute thread to the top so that the ornament could be hung.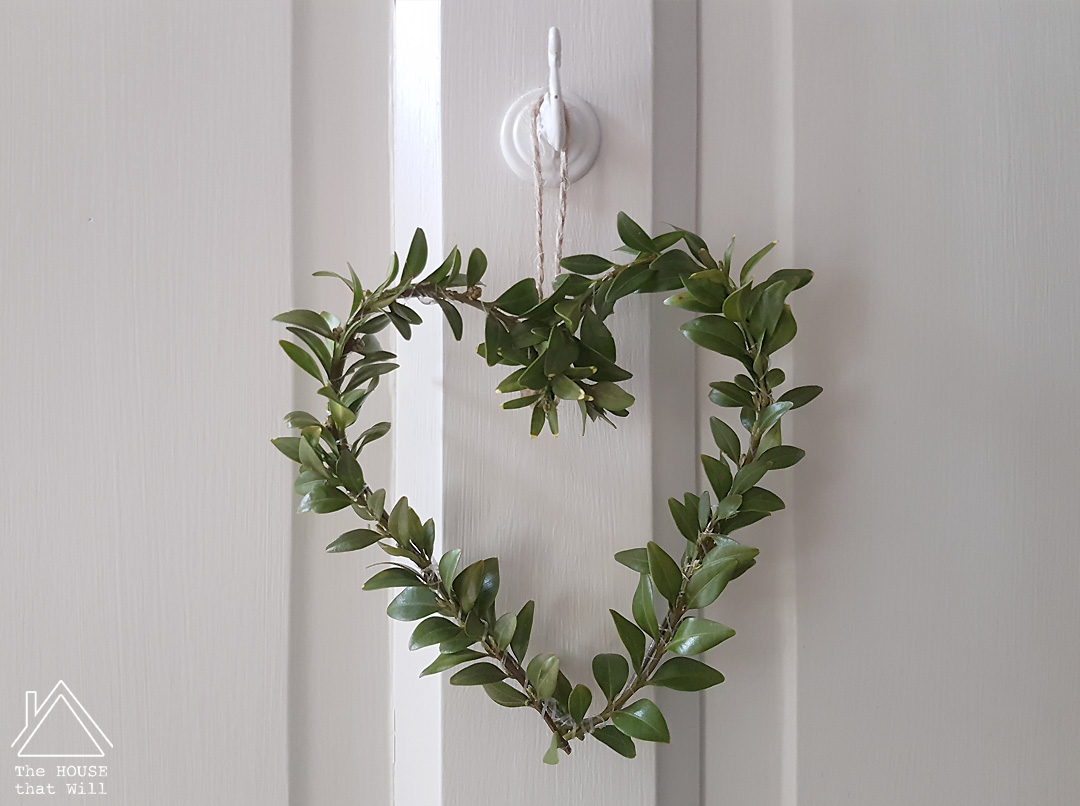 Follow The House that Will
Facebook | Instagram | Bloglovin'
And that's it: a simple, but effective, way of showing your home some love this Valentine's Day!

From the archives: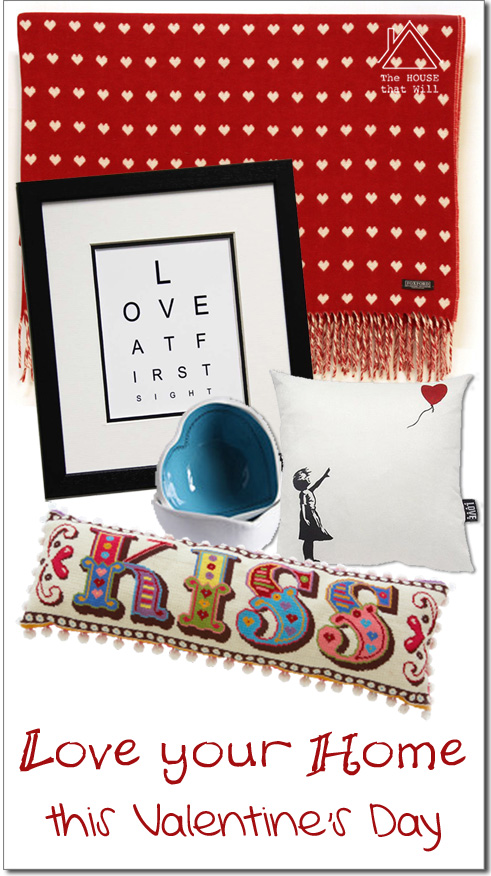 Related posts: