Autumn has always been my favourite time of year: it brings my birthday and Hubby's birthday, Hallowe'en, pumpkins, colourful leaves, nuts and fruits, boots and scarves, and log fires. However I'm not so keen on the traditional colours associated with the season, particularly orange. When I lived in the States, the supermarkets were overflowing with heritage varieties of pumpkins and gourds of all colours, shapes, and sizes, but I've only ever managed to get orange ones in Ireland. My favourites are the creamy-white pumpkins so, failing to find any again this year, I decided to make my own. Basically, I'm playing Cinderella's fairy godmother by transforming a pumpkin! This is a super-simple little craft that you can enjoy this weekend - and it's something that can get the kids involved too.
Materials
Pumpkin
Paint & paintbrushes (chalk paint is handy as it sticks to anything!)
Optional: Wax & lint-free cloth (if paint doesn't self-seal e.g. chalk paint)
Optional: Woodfiller & sandpaper
The pumpkin I started with was a plastic one that I picked up in TK Maxx for €9.99. As if orange plastic isn't ugly enough, this one also had polka dots all over it.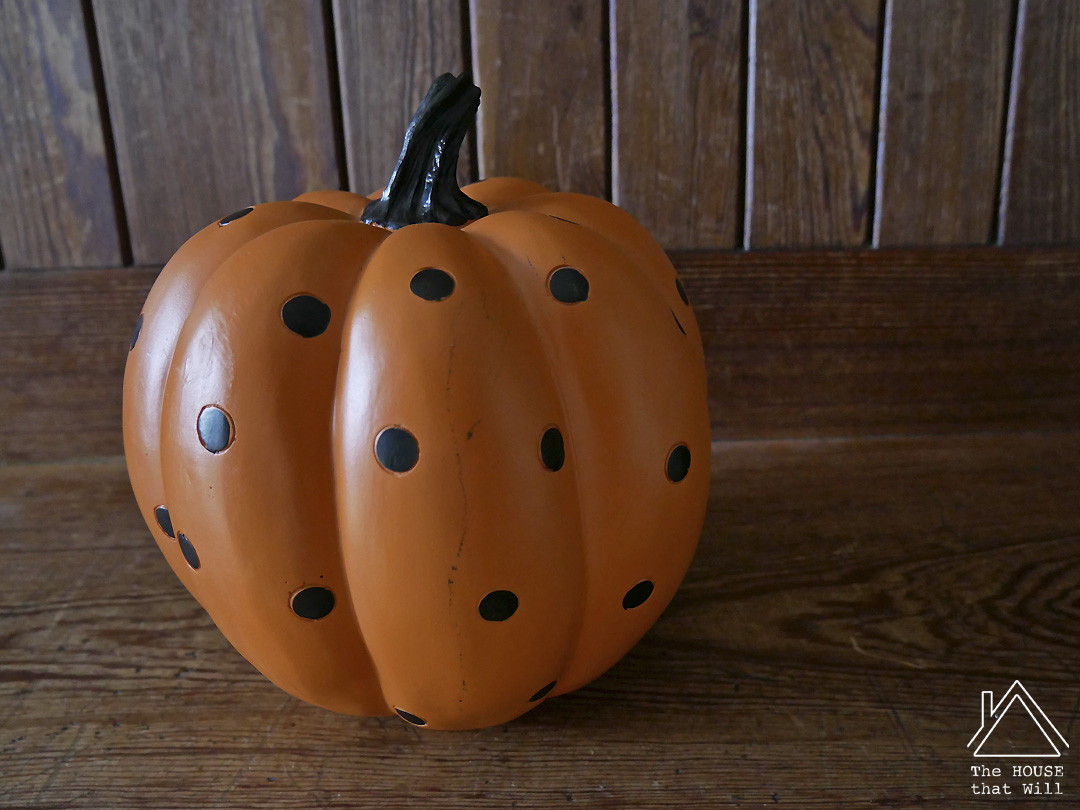 Unfortunately, I didn't notice at the time that the polka dots were also engraved onto the surface, so that meant investing a little extra time that I didn't originally foresee.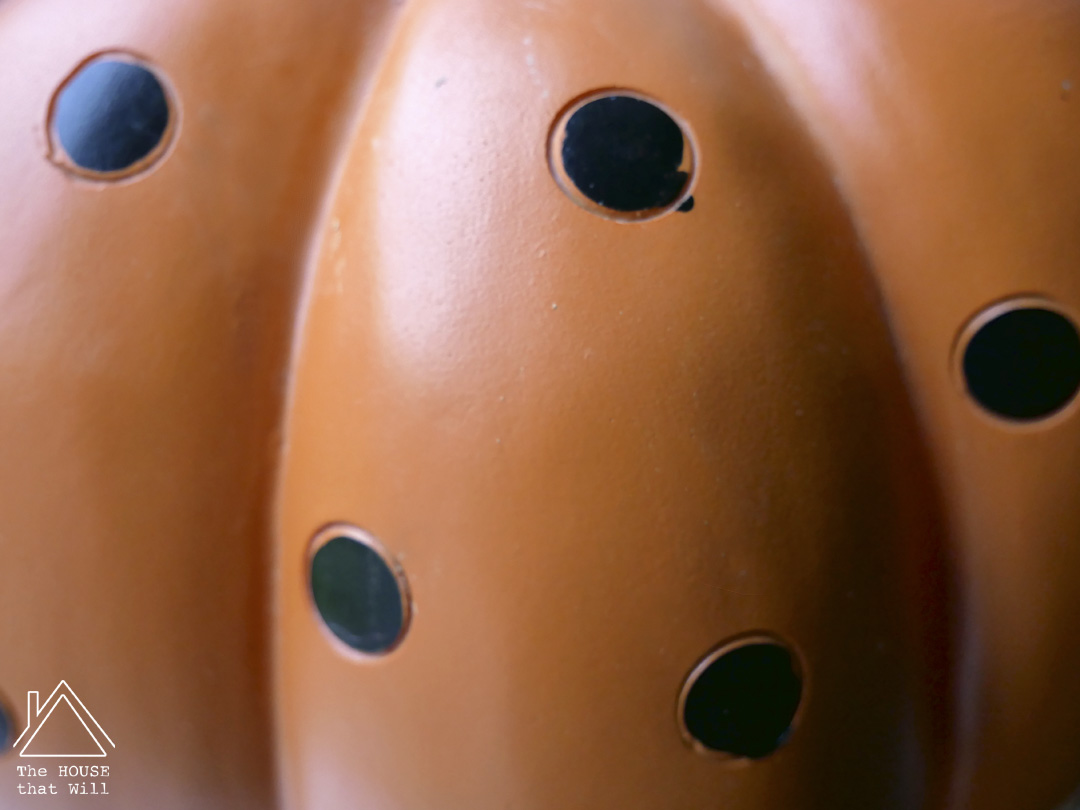 But even that was straightforward enough: I just used some woodfiller to cover the circles.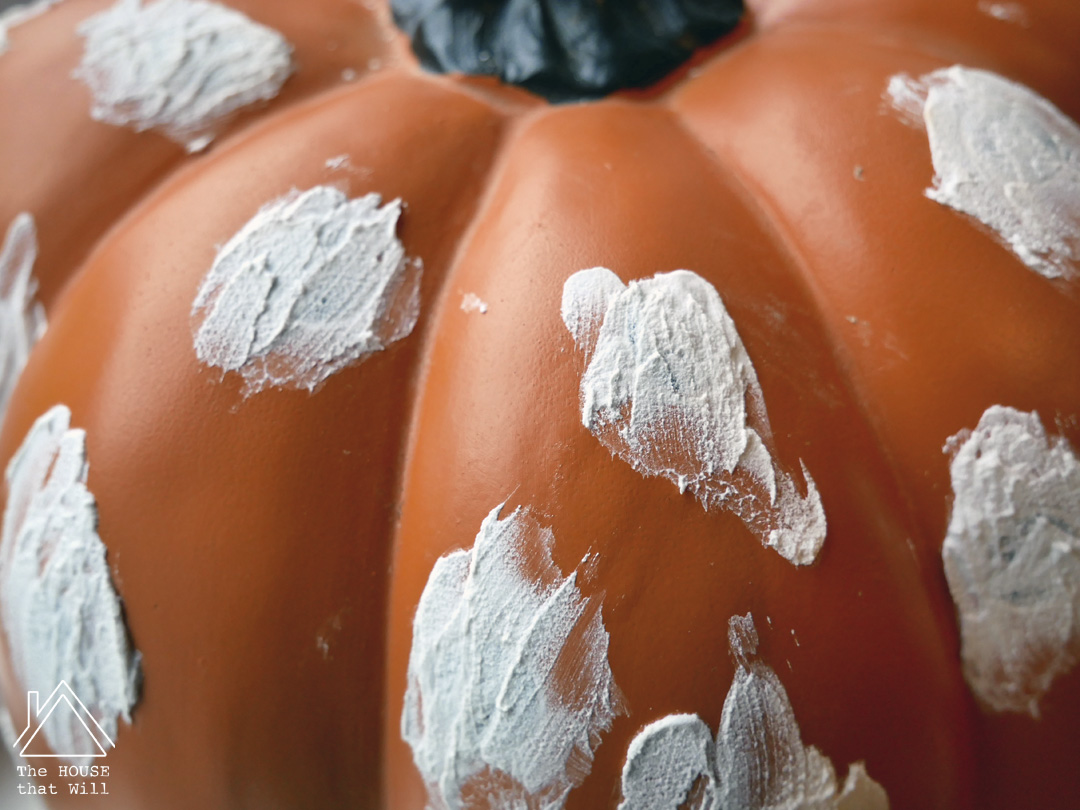 When it dried, I sanded it smooth using 80 grit sandpaper and wiped it with a damp paper towel.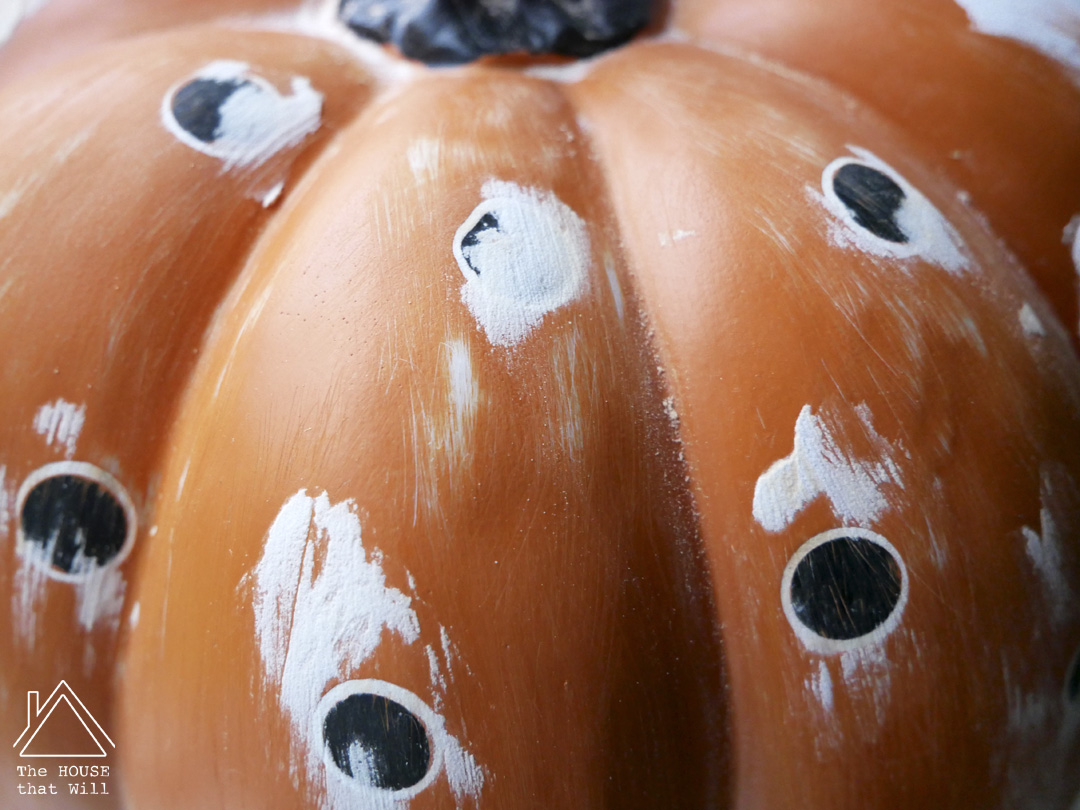 I have lots of painting supplies leftover from other projects, so I just used what I had available to keep the cost down. I started with a coat of off-white chalk paint.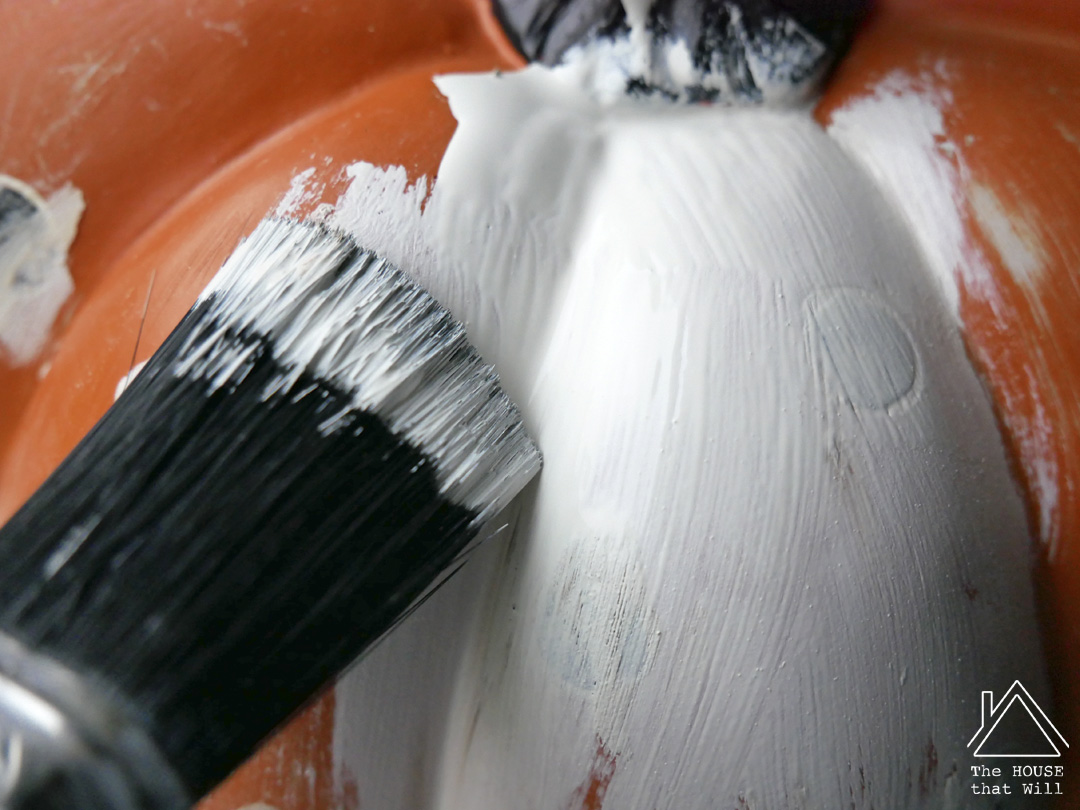 I have often noticed that it is only after the first coat of paint goes on that you can tell how successful the filling has been. In the photo above, you can see that one of the dots is hidden but the filling on the other has shrunk, revealing the outline of the circle. So I went around the pumpkin with the filler and sandpaper again to smooth out any indentations that were remaining.
If you're more careful than I was when selecting your pumpkin, you could skip this step altogether.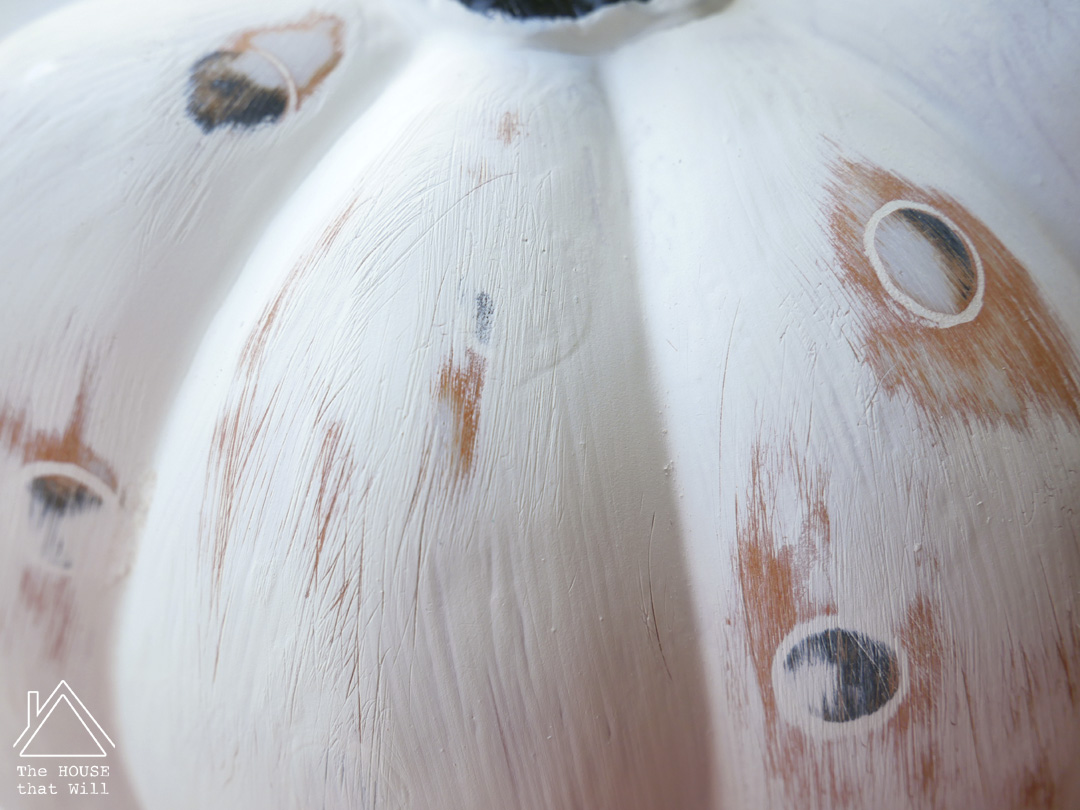 Then I gave the pumpkin two more coats of the white paint.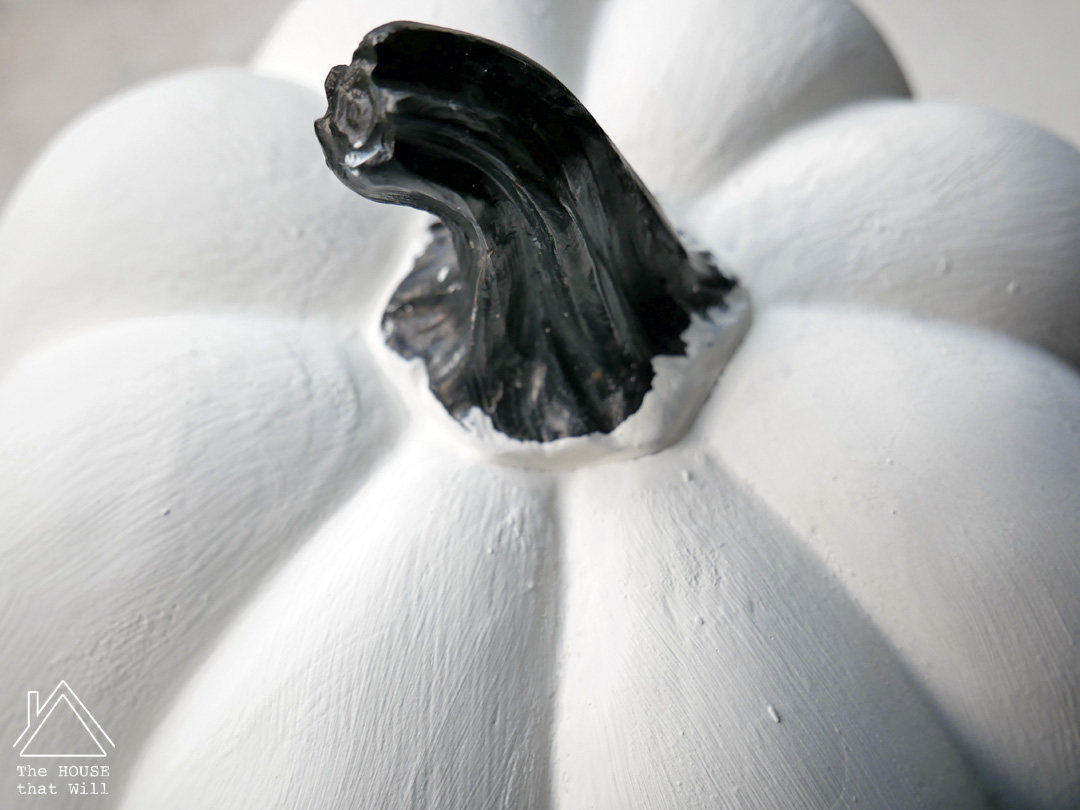 That left just the stalk. For that, I got whatever green chalk paints I had in my stash and mixed them loosely to create a streaky effect.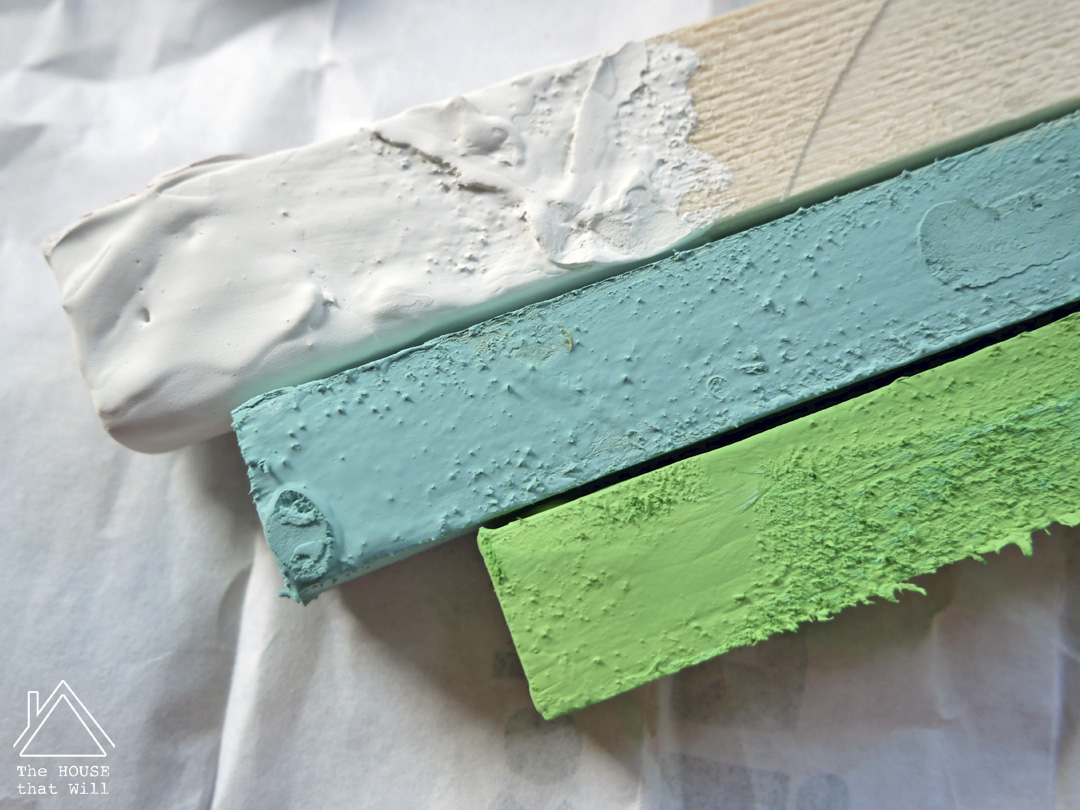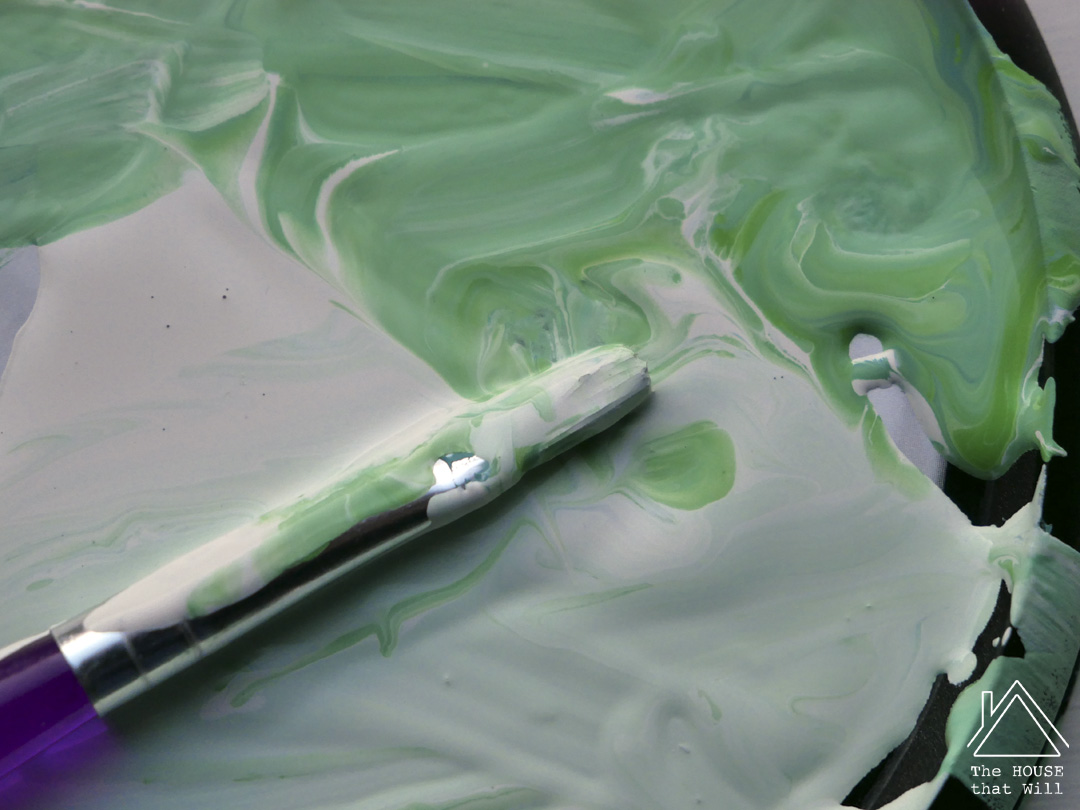 Then I brushed that onto the stalk in just one coat.
The chalk paint I had doesn't self-seal, so I applied a clear wax with a lint-free cloth.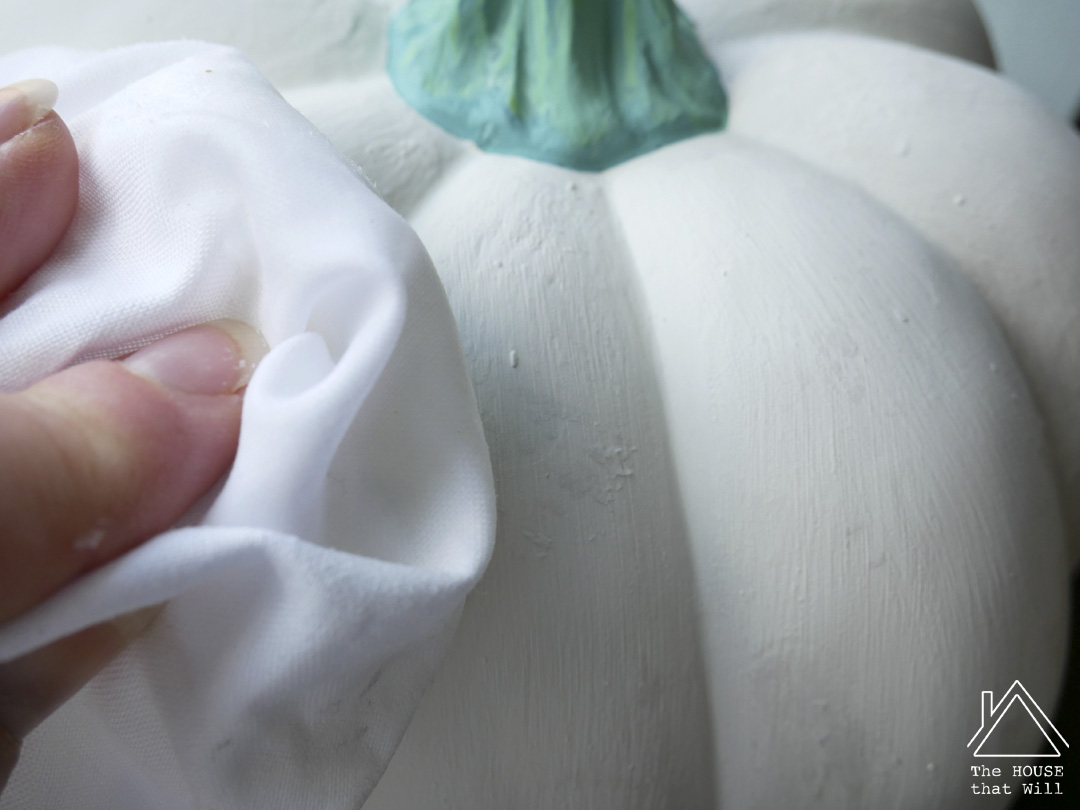 This pumpkin makeover took just a few minutes at a time throughout the day (in between waiting for coats of paint to dry), so it really is a very simple way to customise decorations to suit the colours in your home.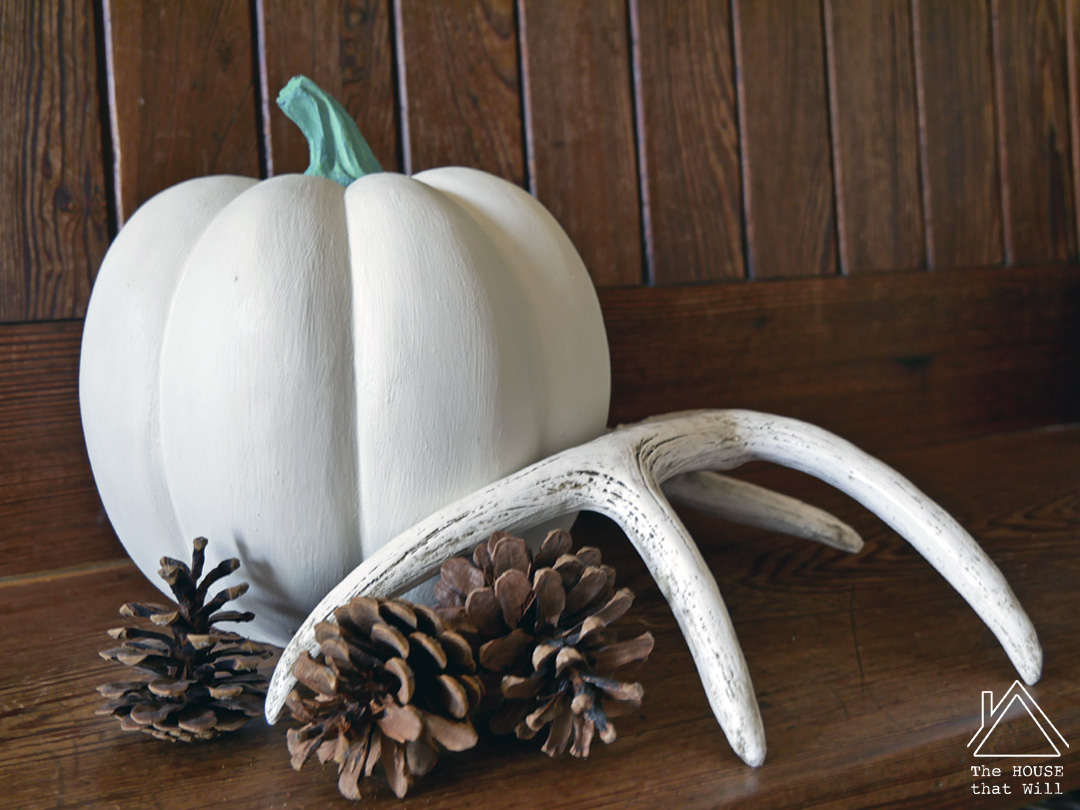 Follow The House that Will
Facebook | Instagram | Bloglovin'
So next time you see an ornament you like in a colour you don't like, remember that it doesn't take much effort to make it totally unique to your own personal style.

You may also enjoy: