Candles - and scented candles in particular - have got a bad rap recently with numerous headlines about candles slowly poisoning you in your own home. But thankfully not all candles are not created equal. It seems common sense to me that it is not a good idea to burn candles containing paraffin wax (a by-product of the petroleum industry), wicks containing heavy metals, or carcinogenic synthetic fragrances. Indeed, just walking past a display of scented candles in the department store can sometimes make my head spin and my stomach churn. Luckily, there are plenty of great alternatives that are made from natural waxes and which contain essential oils rather than toxic chemicals. Here are a few of my favourites. And by complete coincidence, I am happy to say that they are all Irish-made! 
Tipperary Crystal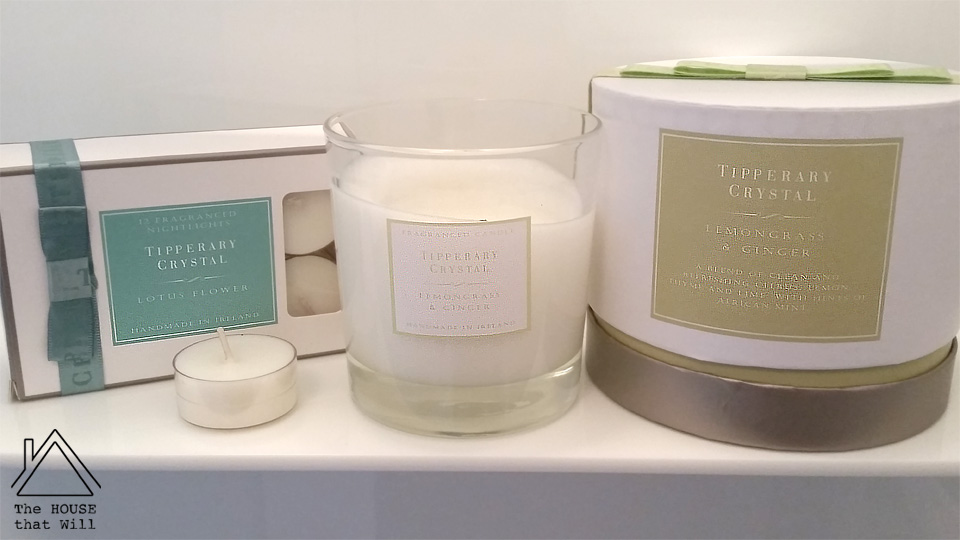 Tipperary Crystal's range of fragranced candles are hand-poured and hand-finished in Ireland using a natural blend of wax and a lead-free cotton braided wick to ensure a clean, toxin free burn in your home. Each fragrance is made using essential oils. They are available either as large candles in a glass tumbler with 40 hours burn time, or another fantastic option is their 12-pack of tea lights, each with 5 hours burn time. Oh how I wish more companies would produce quality scented tea lights! I find that the fragrance in the Tipperary Crystal candles is quite potent, so you only need to burn them for a few minutes at a time to leave a beautiful aroma in the room. I usually buy mine from the Kilkenny Shop in Galway.
Brooke & Shoals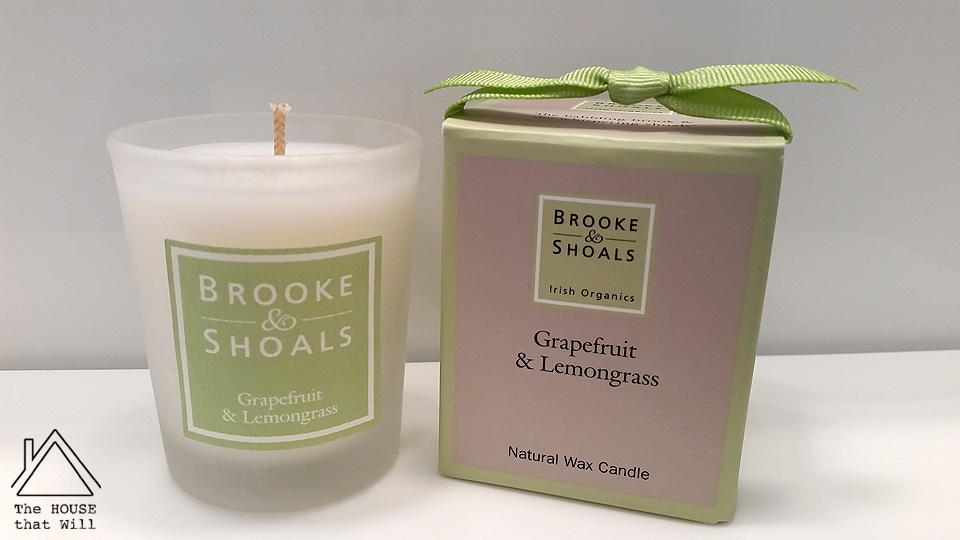 I first discovered Brooke & Shoals scented candles at the National Craft & Design Fair (read my review of the fair here) where I instantly fell for their fresh, invigorating fragrances. Handmade in the Irish countryside in County Wicklow, Brooke & Shoals candles are made from a sustainable natural wax blend with a high-quality, lead-free cotton wick. Company founder, Alison Banton, spent time in the south of France at the Grasse Institute of Perfumery to study the complexities of fragrance creation, and her scented candles are created using a blend of fabulous fragrance oils and natural essential oils. The regular-size candles in a glass have a 20-hour burning time, and their "travel size" candles, also in a glass, burn for 20 hours.  Stockists in Galway include the Treasure Chest and Anthony Ryans Homestore.
Bog Standard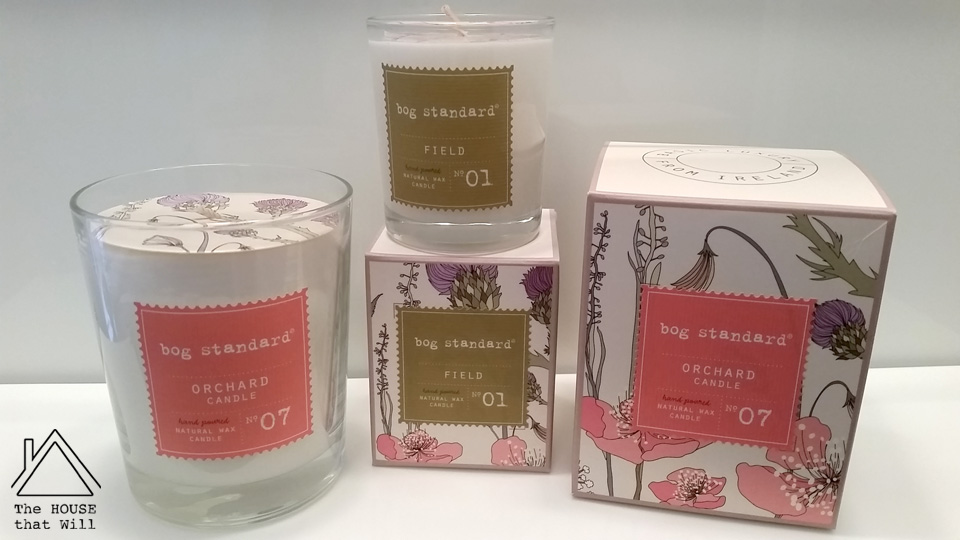 I love everything about Bog Standard candles, from the beautiful packaging to the hand-written greetings that they include when you order directly from their website and, most especially, their fragrances. My favourites are the ones that make me nostalgic for my childhood summers, such as Field and Orchard. Bog Standard natural wax Irish candles are hand-poured by an artisan chandler and infused with beautiful bespoke scents. Their range includes candle tins with a 40-hour burning time, as well as mini candles (15-hour burn time), large candles (35-hour burn time), and three-wick candles (90-hour burn time), all contained in fine glassware. Produced in County Down, you can find them in Galway at The Gaiety Antique & Vintage Store and Treasure Chest.
PIN THIS!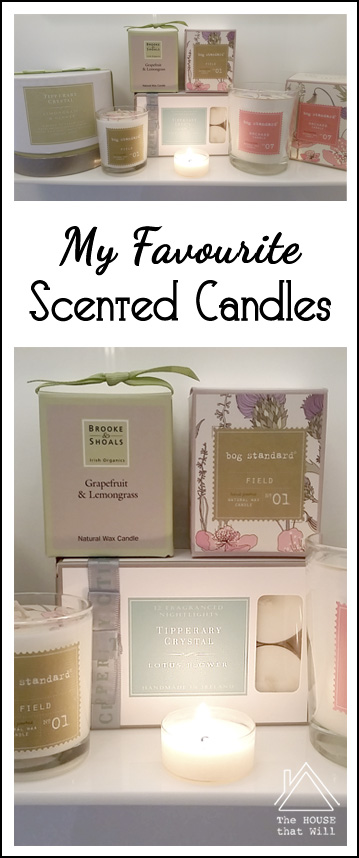 Follow The House that Will
Facebook | Instagram | Bloglovin'