"Shoot for the moon. Even if you miss, you'll land among the stars."
Norman Vincent Peale
That's what setting goals is all about for me. I find it very motivating and it helps me to set priorities and to maintain focus when things don't go smoothly. Even when I don't succeed 100%, I definitely achieve more by trying to reach my targets than I would if I hadn't set goals at all.
The house was not something I used to set goals for - we had got very complacent about the progress around the house in recent years. But last year, Hubby and I did sit down and make plans for which projects we wanted to see completed before the year's end. So before I tell you about our plans for 2016, let's first look back and see how we did in 2015.
In Review: 2015 House Resolutions
Goal: Loo Makeover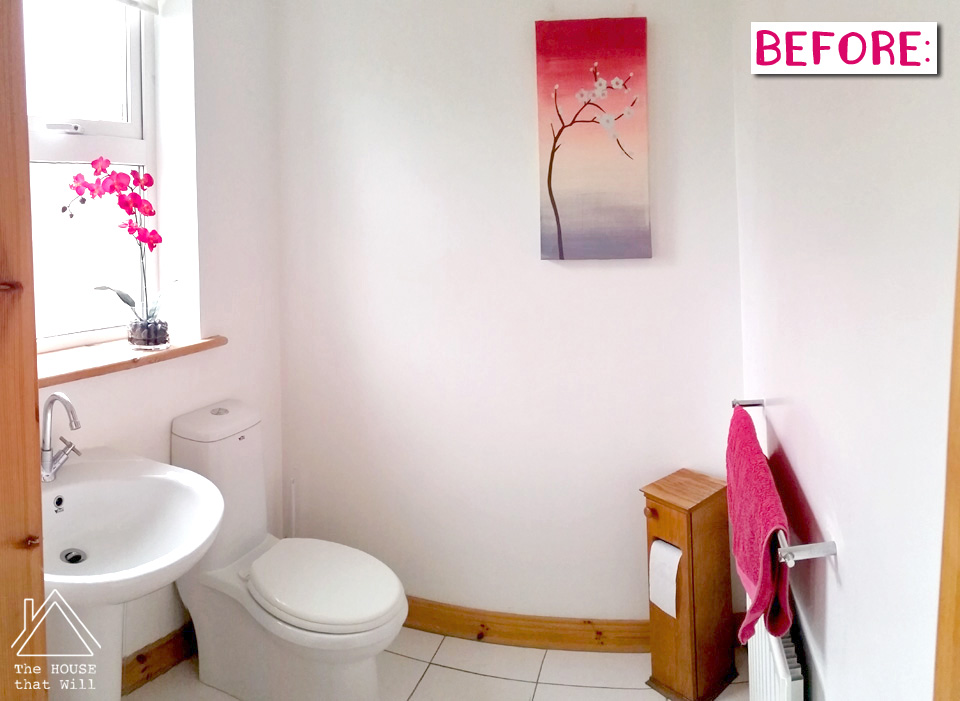 The white floor tiles in our loo were a housekeeping nightmare - just minutes after I would finish cleaning them, I would turn around to find more loose dog hair and grubby footprints already starting to show up on them. White floor tiles demand to be kept pristine, and it began to feel like the only way we could achieve that would be if we sealed ourselves in cellophane and levitated across the room. Eventually it bugged me enough that I decided I was going to spend the weekend re-tiling it. Yup! I actually thought I could knock this job out in a few days. Hahahahahaha! *sigh* This "quick fix" turned into a DIY nightmare that resulted in us gutting the room, right back to the bare plaster (read more about that here).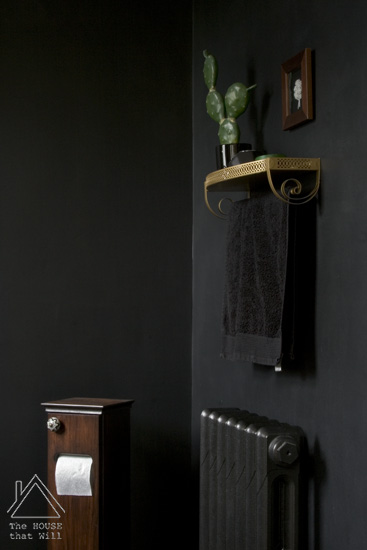 Outcome: Success!
I'd call this one a success. We are waiting for warmer weather so we can drain the heating system to install the new radiator but, other than that, I feel like we exceeded our expectations for this room. From a practical standpoint, I now feel like the cleaning I do in here actually pays off in terms of being able to walk into the room without feeling like I need to start all over again even if I just finished cleaning it 10 minutes ago. And I love the look of the dark with the gold. I think it feels quite glamorous . This little loo has notions of gradeur! 
Read more about the Loo Makeover in these posts ...
Goal: Decorate the Guest Bedroom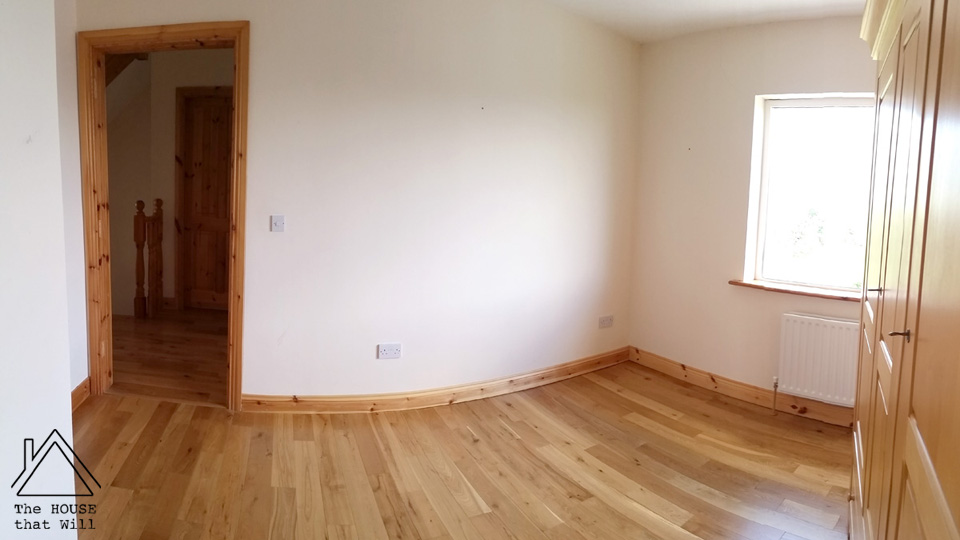 OK, this is not exactly how the room looked before because we did actually have furniture in here and we did use the room occasionally for guests. This pic was taken after we had cleared it out to start painting, but decor-wise we hadn't done anything in here other than to lay the oak hardwood flooring and fit the window blind. It looked very sad with its builder's favourite magnolia walls and knotty orange pine woodwork. So the plan was to show this room some much-needed love and to make it a relaxing retreat for our guests.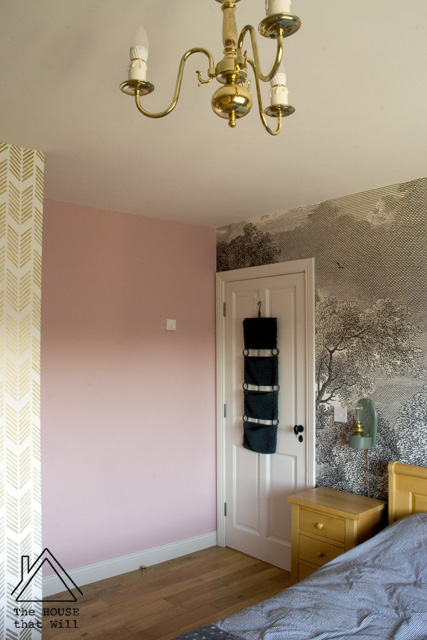 Outcome: Success, mostly.
We got a lot done in this room this year, and it's become one of my favourite rooms now! However, there are still some finishing touches to get around to: I need to make the bench (I have most of the materials, so I just need to crack on with it now), create the gallery wall, and the room needs a rug. I'm waiting to get those done before posting a room reveal on this one, but you'll have seen the progress we've made in some of the DIY posts. I've included an updated pic of it here so that you can see where we are with it now.
Read more about the Guest Bedroom in these posts ...
Goal: Paint the Interior Woodwork

There is a lot of wood in this house. And I do mean a lot! So I knew that I couldn't realistically hope to get it all done in 2015, especially with all the other projects I was working on. However, I had hoped to finish all the doors (except two that we plan on adding glass to - no point painting them, and then cutting them up to insert the glass). In the main rooms, I also wanted to finish all the windowsills, the architrave (trim), and the skirting.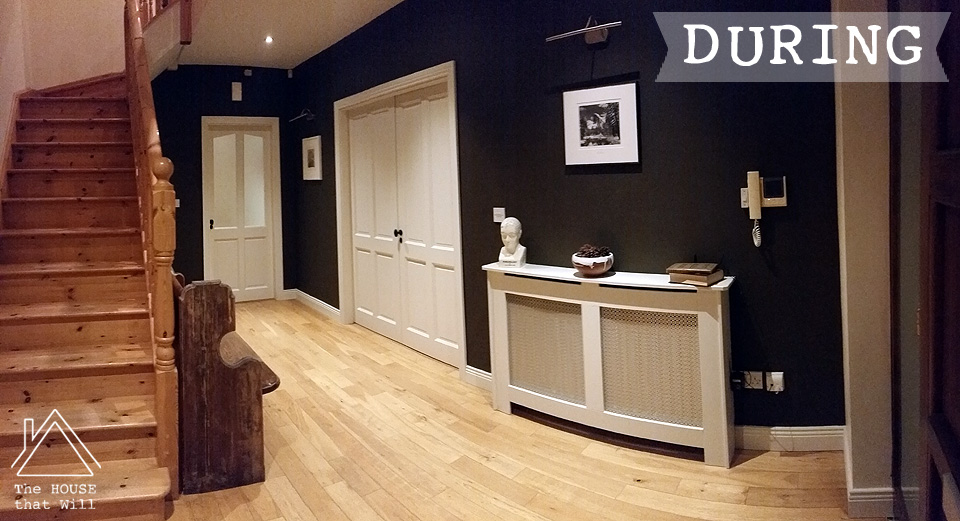 Outcome: Success!
I finished all the doors (except those two that still need glass), and I finished most of the woodwork in the main rooms. I never did get around to the windowsills and skirting in the dining area. And I decided to postpone the sun lounge until we redecorate it fully, as it's on the shortlist of upcoming projects. What I have finished, however, has made a HUGE difference to the house. Even though I had always hated it, I was surprised to see how much the orange knotty pine had been dragging down the overall appearance of the house. Now it's gone, the house feels much lighter, cleaner, and the doors and other woodwork now feel in keeping with the overall décor in the house, rather than fighting against it. 
The hallway in the above pic is obviously not finished yet, but it does show the progress on the woodwork. Can you guess what's next on the list for 2016? 
Goal: Decorate the Master Ensuite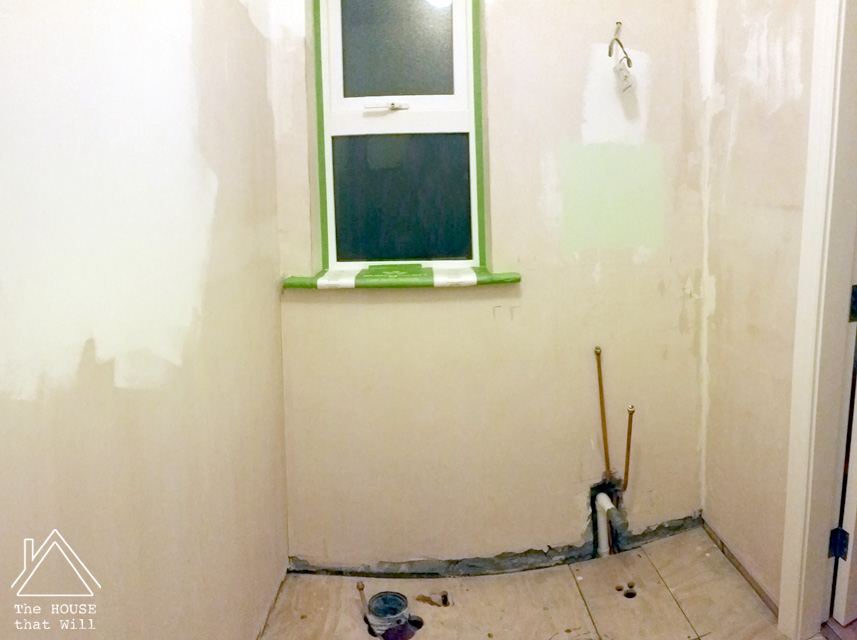 This is how our master ensuite has looked for the past few years. We did buy a bathroom suite for here, including a shower, shower enclosure, storage cabinet, toilet, and sink unit, but all that was just stored in the room. The only thing that we actually installed was the window blind (which I had just removed before taking this pic as we started to prep for painting) and I had painted the woodwork in here at the same time I was painting the bedroom. You can also see where we had tried out different paint colours over the years, but we didn't actually come up with a plan for this room until quite recently. An ensuite is a lovely thing to have, so we decided to stop wasting the space and get on with decorating it at long last.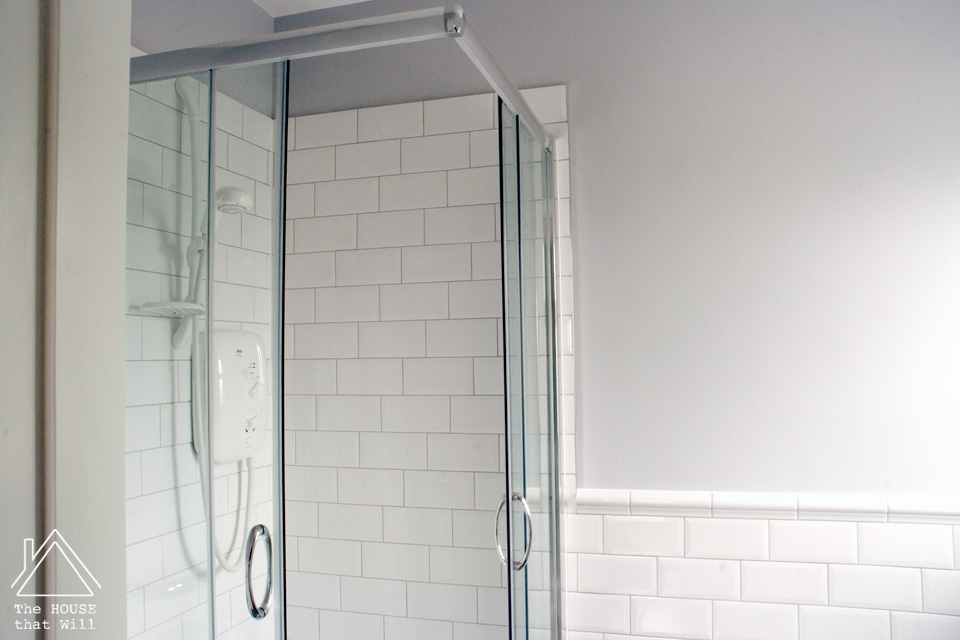 Outcome: Failure. Although ...
... we did get a lot done with the room, including:
Levelling the shower tray (our awful plumber who you may hear me grumble about a lot had installed it off-level so that the water flowed away from the drain)
Levelling the floor (the carpenter who built this house wasn't much better than the plumber; this is what you got when you bought a house during the building boom)
Moving the plumbing for the radiator to optimise the room layout (read more about that here)
Painting the ceiling and the upper half of the walls
Tiling the shower enclosure and the lower half of the walls (read my DIY tiling post here)
Installing the shower
Fitting the shower enclosure
A lot of the work we had to do in this room was unexpected - for example, we didn't expect that the shower tray would need adjusting, or that we would need to level the floor. And the decision to move the radiator was a last-minute stroke of genius from Hubby. All of this unplanned work delayed the project a lot, but there's not much left to do now. Work still outstanding includes filling holes in the ceiling after we moved the light fixture, installing the toilet and sink, plumbing in the new radiator we bought, and hanging some artwork that I have already purchased for the room. The pic above is proof that some progress has been made. Hopefully I can show you the finished room soon. 
Goal: Treat the Exterior Woodwork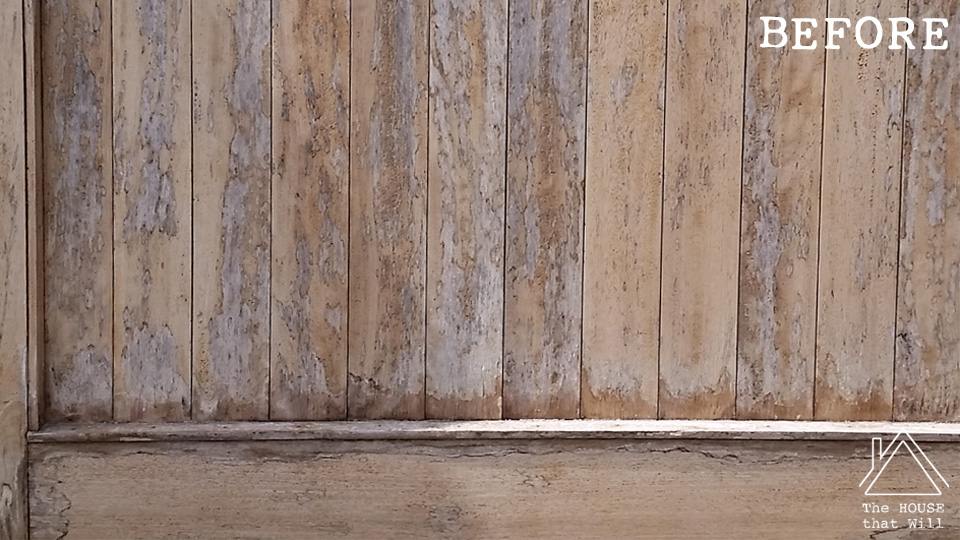 Unlike the orange knotty pine used in the interior, Hubby and I both love the iroko wood used on the exterior of our house. A couple of years ago, we spent a lot of time sanding it and treating it with Exterior UV Danish Oil which, it turns out, is not suited to the Irish climate. Our woodwork had deteriorated so significantly that we were genuinely worried that it was rotten beyond repair and that some of it at least would need to be replaced. It was clear that urgent remedial work would have to be undertaken if we were to save it.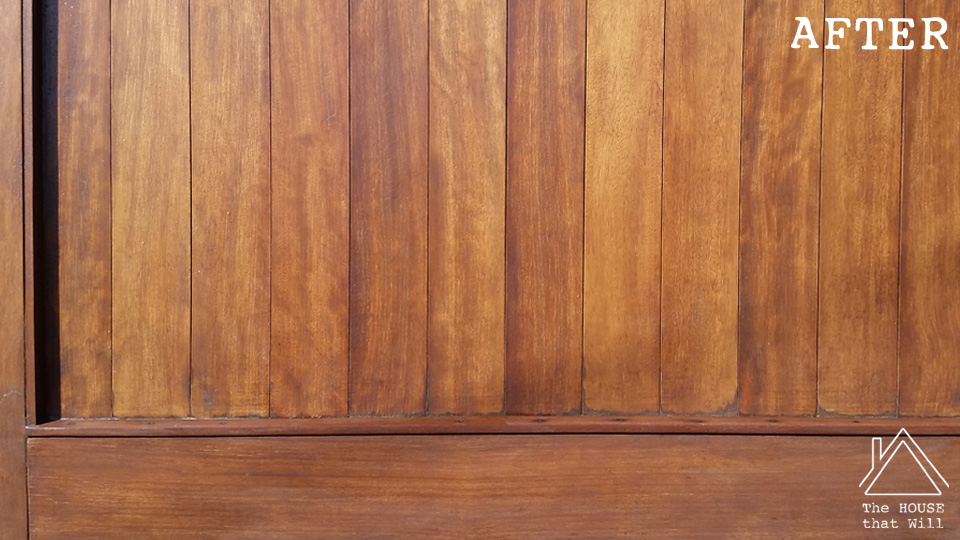 Outcome: Success!
We never imagined that our woodwork would ever look this good again! I still need to finish the garage door, although it's not in immediate jeopardy like our other woodwork had been, so it's less of a concern. 
Read all about our Exterior Woodwork restoration here:
2016 House Resolutions
Goal: Paint the Interior Woodwork
This is a carry-on from last year's project, and this year I hope to get it finished. That means painting the stairs plus all the remaining windowsills and skirting. By the end of this year, I'd love for there to be no knotty orange pine left anywhere in the house!
Goal: Decorate the Master Ensuite
Another unfinished project from 2015. 
Goal: Redecorate the Sitting Room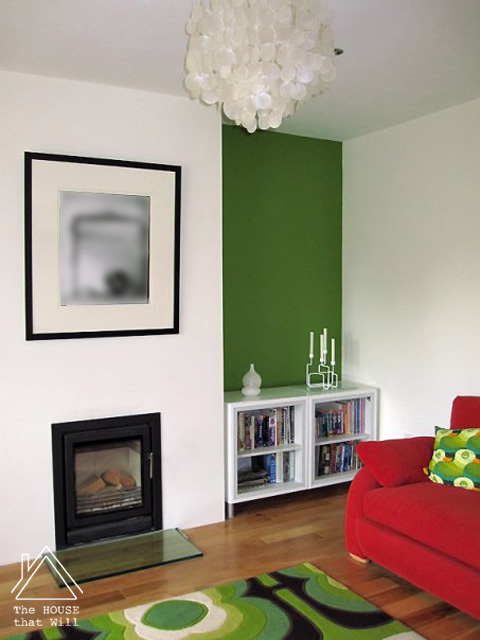 When we first decorated the sitting room, we had to work around the furniture from our previous house ... that we now hate. New furniture wasn't in the budget, so we had to make do. But we've realised that this room really doesn't function well for us and, honestly, we use this room too much to keep living with stuff we hate. So it's next on the agenda for an overhaul. We'll definitely replace the couch and coffee table, change the layout, and possibly replace the rug also.
Goal: DIY Shutters for the Master Bedroom
We have plans to replace the window blind in our Master Bedroom with DIY shutters. We've even made a detailed plan as to how to go about it. I would really like 2016 to be the year that we realise that plan!
Goal: Decorate the Guest Ensuite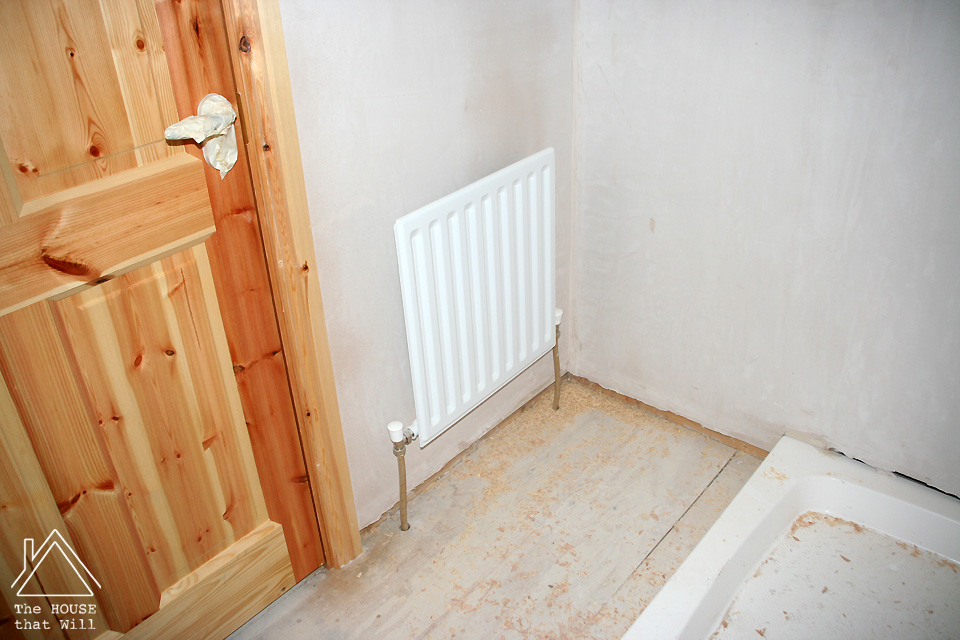 The guest ensuite is one of those rooms that is a "nice to have" rather than a "must have" and, as such, it's not been a priority before now. But we are now ready to tackle the only room in this house that has been left completely untouched! 
Goal: Redecorate the Hallway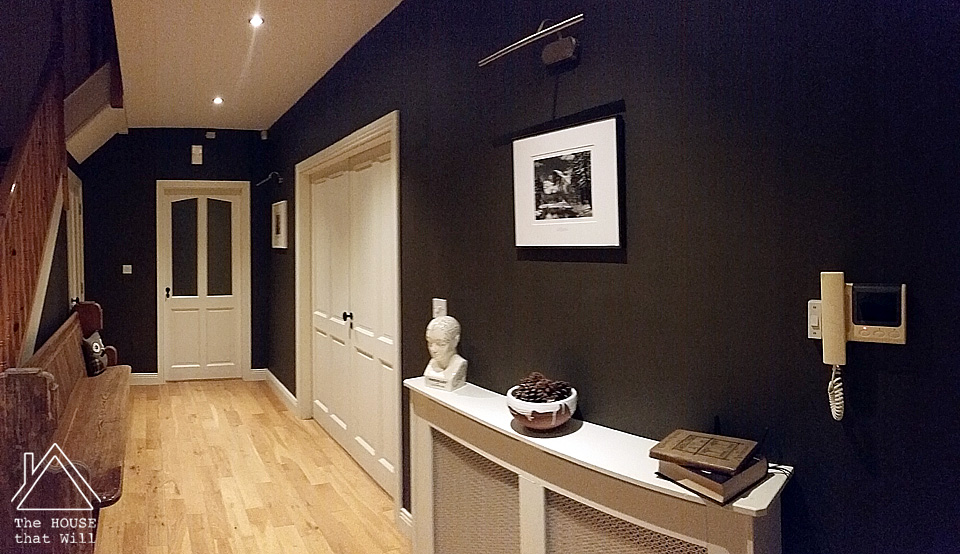 The hallway was given a quick lick of paint when we first moved in - a chocolaty brown that I chose in an effort to subdue the overwhelming amount of orange pine in the room. But now that I'm starting to obliterate the knotty pine by painting it in Old White by Annie Sloan, it's the brown walls that are taking over as the dominating feature. This half-done room is definitely not the first impression I want to create as one enters our home, especially when I have so many plans for this room that I can already see in my mind's eye. So 2016 is the year we plan on overhauling it to finally make it represent us and our personal tastes.
Goal: Redecorate the Sun Lounge
This got a cursory once-over not long after we moved in, but I've always struggled with knowing what to do with it because I want it to have a visual connection to both the kitchen and also the garden, which I've found tricky. However, I now have a plan to accentuate the mid-century modern elements in the room and to freshen the walls and window dressings and I can't wait to get started!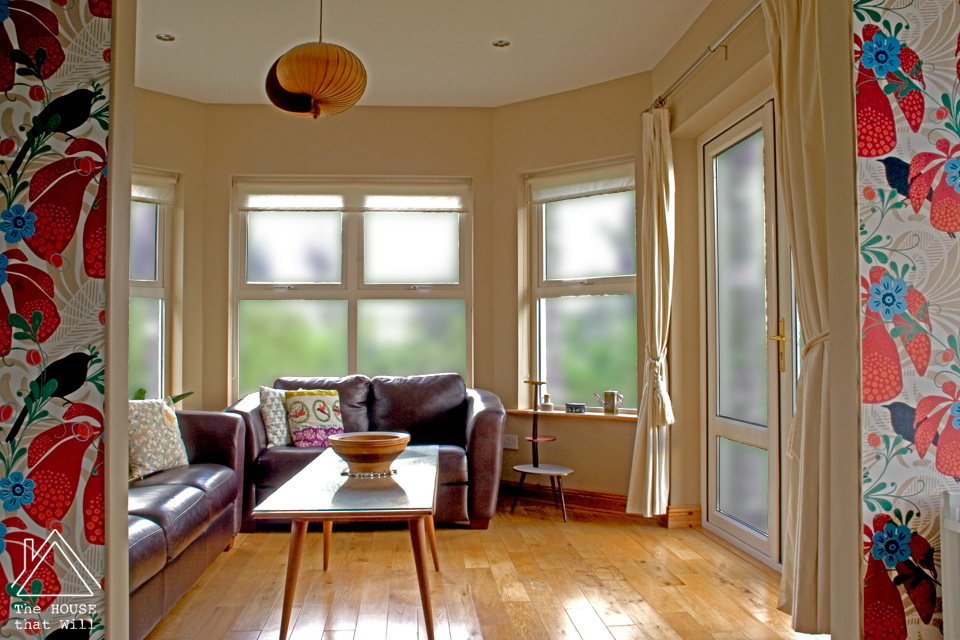 Follow The House that Will
Facebook | Instagram | Bloglovin'
Whew! That's quite a lot. I will be surprised if I get it all done, but I'll make a good effort anyway. Wish me luck!