One of the reasons I started blogging was so that it would serve as a diary of our progress in the house and also make me accountable for commitments I make to undertake projects. It's that idea of speaking something into existence.
"Abracadabra" may derive its origins from a Hebrew phrase meaning "I create what I speak"
Of course, it's not as though you can just say something and have it appear before you magically. Everything worth having is earned through hard work. But I do believe that making resolutions focuses the mind and that setting goals helps me to achieve more than I would if I were to just go from project to project without any plan at all.
Last year, I shared with you my yearly resolutions for the house, and confessed which of those succeeded and failed. It's a good reality-check, so I thought I'd do the same this year.  
In Review: 2016 House Resolutions
Goal: Paint the Interior Woodwork
I hate knotty pine, and our house if full of it, so my intention is to paint every inch of it in Old White by Annie Sloan. It's a huge undertaking, as it includes 19 doors and associated architrave/trim, skirting boards and windowsills in every room, and 2 staircases. In 2015, I completed 16 doors and about a quarter of the rooms in the house, so the plan for 2016 was to finish the remainder.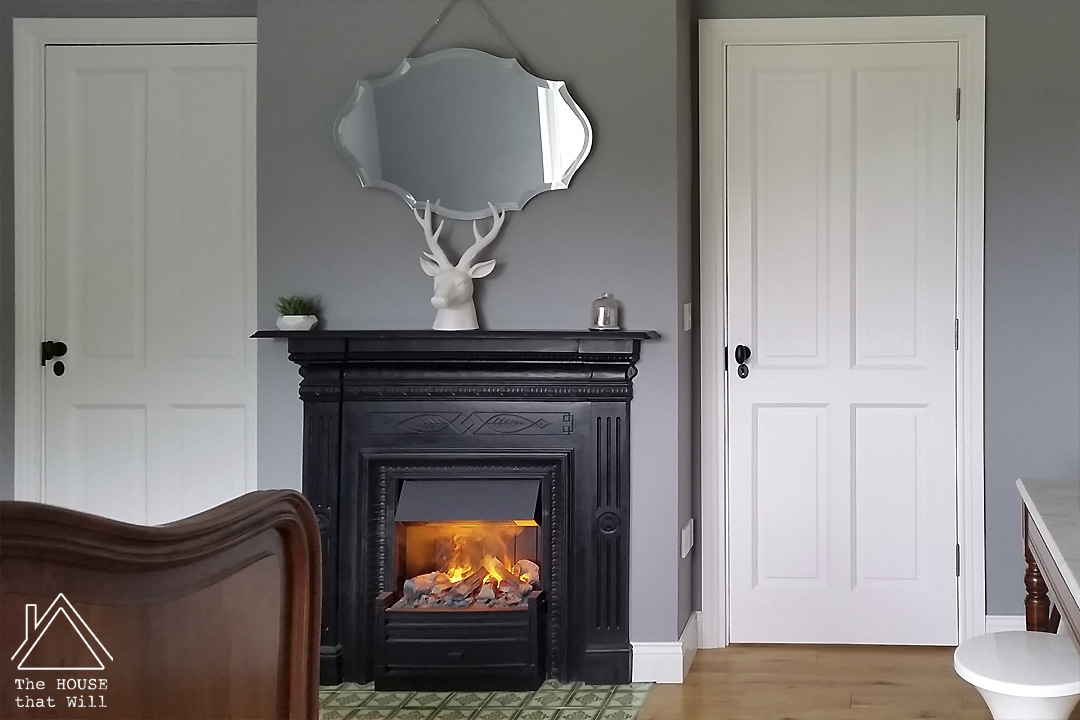 Outcome: Failure.
Ugh! There is no end to this dreadful pine! All the woodwork in our bedroom has been painted, as you can see, but wait til you see the pic of the hallway. Unfortunately, I didn't make much progress with it this year. I did paint the woodwork in 5 more rooms, including a guest bedroom, the guest ensuite to another room, the kitchen, dining room, and the shower room up in the loft. But I had really hoped to be completely done with it by now, so I have to admit defeat on this one overall. 
Goal: Decorate the Master Ensuite
This was another unfinished project from 2015. We had already painted, tiled the walls and floor, and installed the shower and glass enclosure. But the room still needed a toilet, wash basin, radiator, mirror, and a lot of finishing touches.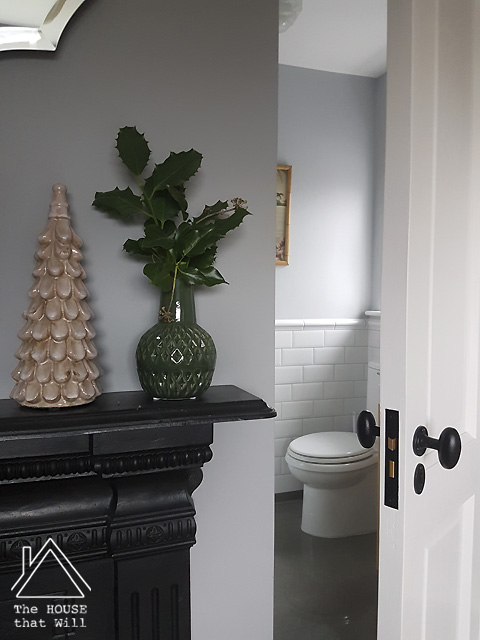 Outcome: Success!
In writing this, I realised that I never shared the finished room here on the blog. I guess that's because, rather than having a deadline that I was conscious of, the room sort of evolved throughout the year. I promise to share all the details very soon, but for now, this is just a sneak peek looking through the door from our bedroom.
Goal: Redecorate the Sitting Room
We had planned a quick refresh of this room, but it quickly turned into full-blown renovation.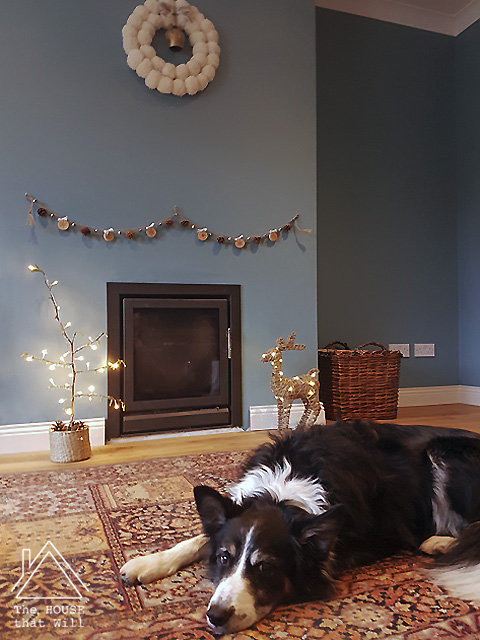 Outcome: Mostly a success.
We got a lot done in this room: the woodwork and walls have been painted, we refinished the hardwood oak flooring, we installed coving, we bought new furniture - a couch, a window seat, and an area rug, and I sewed lots of cushions to add personality to the room. But we still need to install a fireplace, get furniture for the alcove on either side of the chimney, and add the final decorative touches. Given than this has grown into a much bigger project than we had originally planned, I'm going to say that it was mostly a success. You can see all the updated design plans here.
Goal: DIY Shutters for the Master Bedroom
Outcome: Failure. 
Er, nope. Didn't even get near this project this year. It just fell way down the list of priorities.
Goal: Decorate the Guest Ensuite
This had not been touched since we moved in, and was still in a builders-finish state, meaning it had bare plaster walls, an exposed (and sloping!) sub-floor, and plumbing and electrical were still at the first-fix stage. There are blank slates ... and then there was this!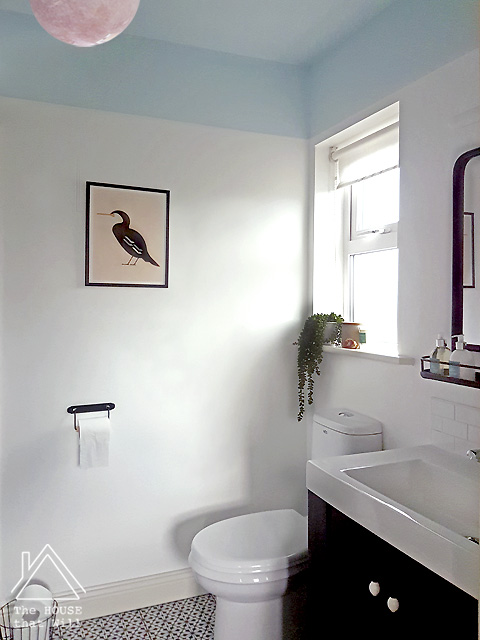 Outcome: Success!
This was one whirlwind of a room as we completed it from start to finish in just six weeks! You can catch up on the full saga and see the final reveal here.
Goal: Redecorate the Hallway
This room has been my bugbear ever since we first moved in. I really hate it. Not only is it the first thing you see when you enter the house but, as the main thoroughfare, it's also one of the most-used rooms so I can't even ignore it! I did get the doors and skirting painted last year, but I never got around to doing the staircase. So now it's just a monolithic pine eyesore. And I hate the wall colour too. The plan was to change all that in 2016.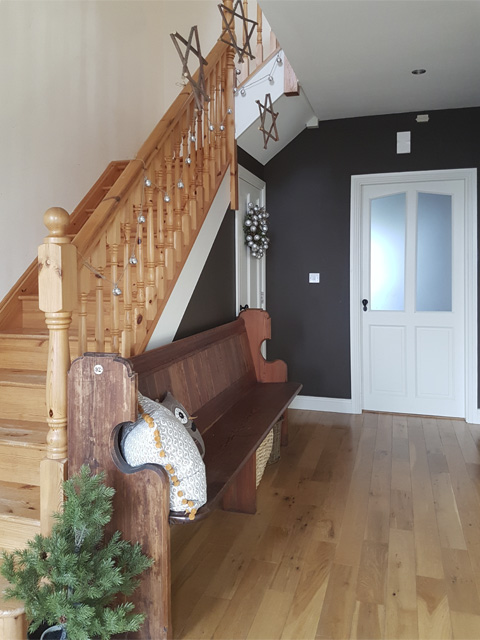 Outcome: Failure.
Sadly, this is how it looks today. But it's very next on the list once we get finished with the sitting room - and I already have some fantastic projects in mind for it!
Goal: Redecorate the Sun Lounge
This room just needs a refresh: paint the woodwork and walls and replace the curtains and blinds. Add in some new scatter cushions, maybe a rug, and it's done.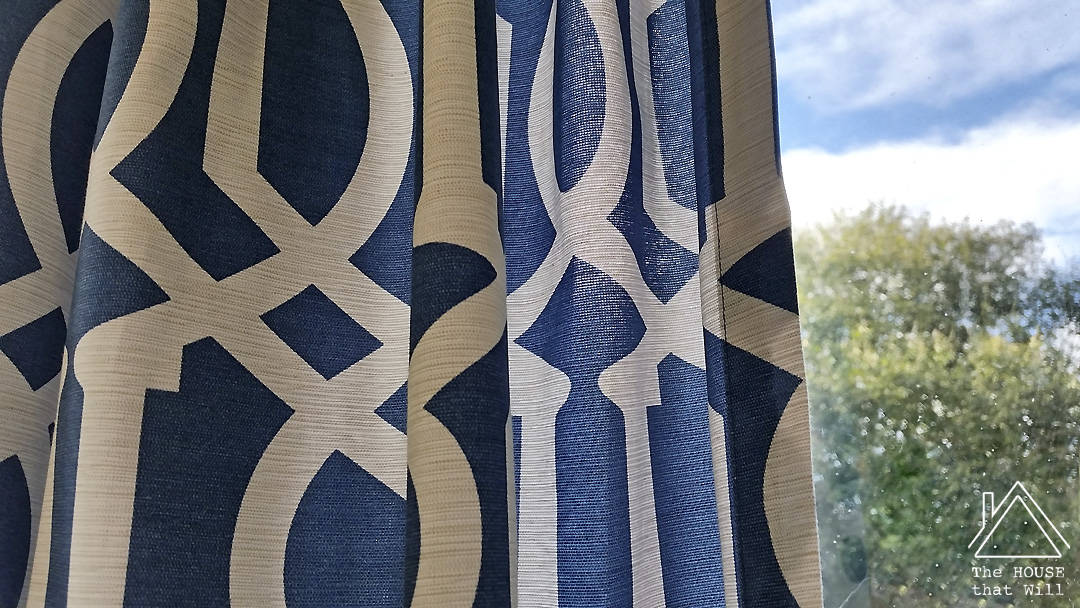 Outcome: Failure. 
I knew from the outset that getting around to this room would be a tall order given all the other projects I'd planned. And, as expected, it didn't get done. I did, however, give it a quick refresh by replacing the curtains on the patio doors. The splash of colour is a great addition to the room and has given me the direction I want to take it from here. But starting that journey will have to wait for another time as other priorities have taken precedence.
Guest Bedroom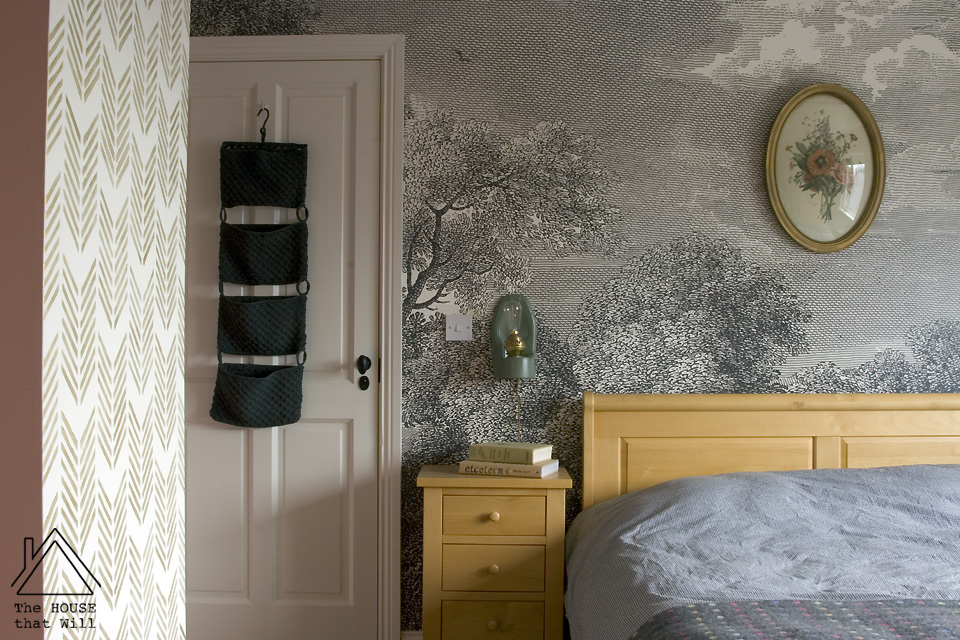 This room was actually one of my resolutions for 2015, and it was done for the most part that year. Now I have completed all the outstanding projects in the room and, although I already have a couple of ideas for further improvements (it never ends!), it is one of the rooms that I can truly call finished. See the full room reveal here and see the DIY faux cowhide bench I made for it here.
2017 House Resolutions
Last year, my approach was to write as many things as could possibly be done in a best-case scenario, knowing full well that I would most likely not get around to them all. This year, however, I've decided to choose less projects and really commit to getting them done. These are the ones that have made the shortlist ...
Goal: Finish the Sitting Room Makeover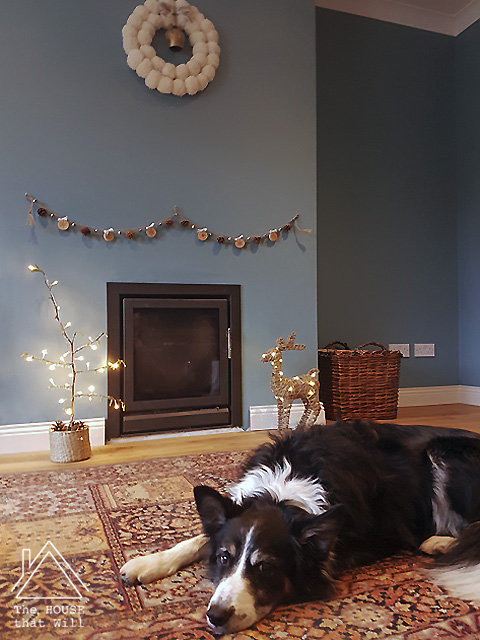 Follow The House that Will
Facebook | Instagram | Bloglovin'
The sitting room made a lot of progress in 2016, but this is the year I intend to get it finished. 
Goal: Decorate the Hallway
This room will get done this year. Because there is so much work to do, I am going to be realistic and say that there's a chance it won't be 100% finished, but it will most definitely see a lot of progress in the next few months. For the sake of my sanity.
Goal: Redecorate the Sun Lounge
This is less of a priority as I know the hallway is a massive undertaking and will absorb a lot of time and money in 2017. But, if I can eek out some time in-between, I'd like to start making progress with the sun lounge. It feels as if it's so close that it's a shame not to try to finish it, especially as it's open-plan to the kitchen and dining room.
Unfortunately, both Hubby and I are feeling feverish and unwell this weekend, so it's not been the most promising start to the year. Our plan had been to make a start on the fireplace for the sitting room. We're actually re-working a second-hand fireplace we bought online, so we're basically winging it ... and there's a real chance that it'll break in the process. I'm already picturing how it will look in the room, so let's hope it all goes well and I can share it here on the blog before too long. Fingers crossed!

Related posts:
2015-2016 Resolutions for the House
One Room Challenge: Guest Ensuite Reveal