Hello, and welcome back to my One Room Challenge, where I try to redecorate one room in just six weeks. If you've been following along, you will already know that it's our sun lounge that is getting the once-over this time around. And this week, that has mostly involved lots and lots ... and lots ... of sewing.
Making Curtains
Can we please make a deal? If you ever hear me talk about making curtains again, will you please just remind of this week? 
I always wondered why curtains were so expensive to buy, but now I know: they are extremely hard work. It's not so much that they are complicated to make, but I found the sheer volume of fabric very difficult to work with. In fact, after wrestling the curtains through the sewing machine for the past couple of weeks, I decided to satisfy my curiosity by actually weighing them: can you believe that each of these curtains weighs over 3kg (7lbs)? 
And if that wasn't work enough, my curtain-making efforts were further complicated by a flaw in the fabric. After struggling for ages to make the second curtain of the pair match the first one I'd made, I eventually realised that the pattern was stretched on one of the pieces. That meant that if I made each of the curtains the same size - which is kind of a basic requirement - then the pattern wouldn't match. And if I made the pattern match, then each curtain would be a different length.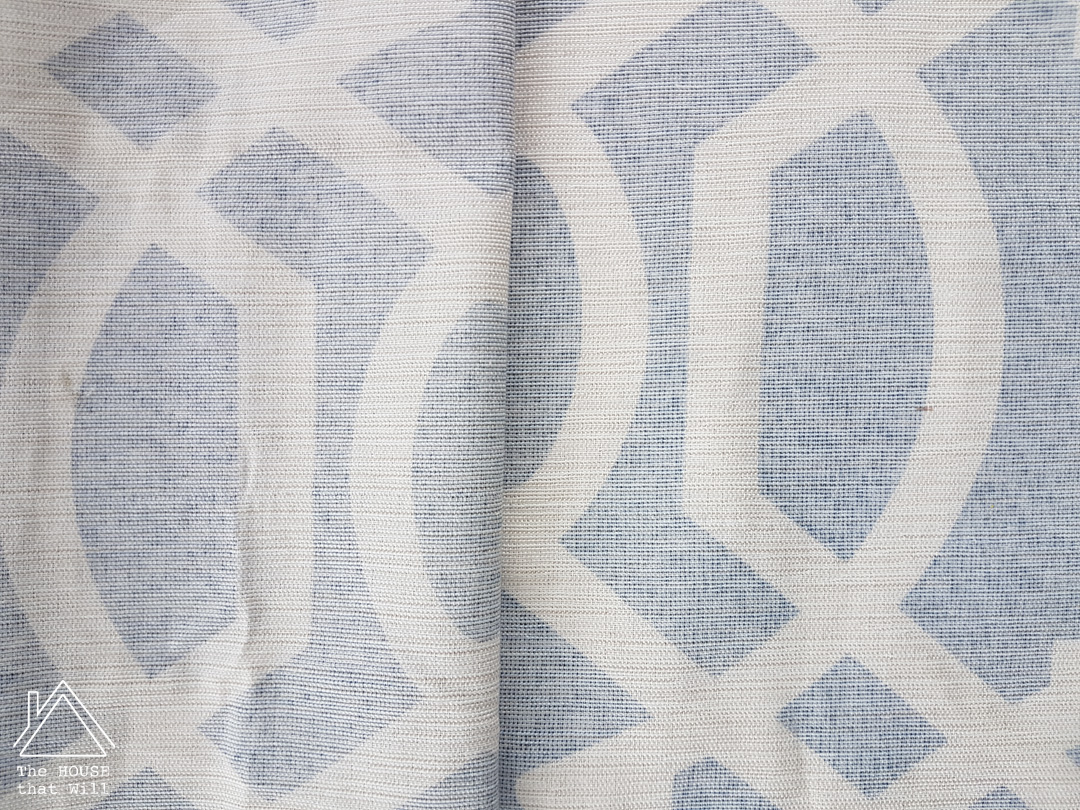 Cue an abundance of self-pity as I had to rip most of it apart and start again. However, thanks to this blog - and the fact that I'd already put myself on the spot by telling you all that I was going to do this - I persevered and now have a matching pair of curtains for the sun lounge.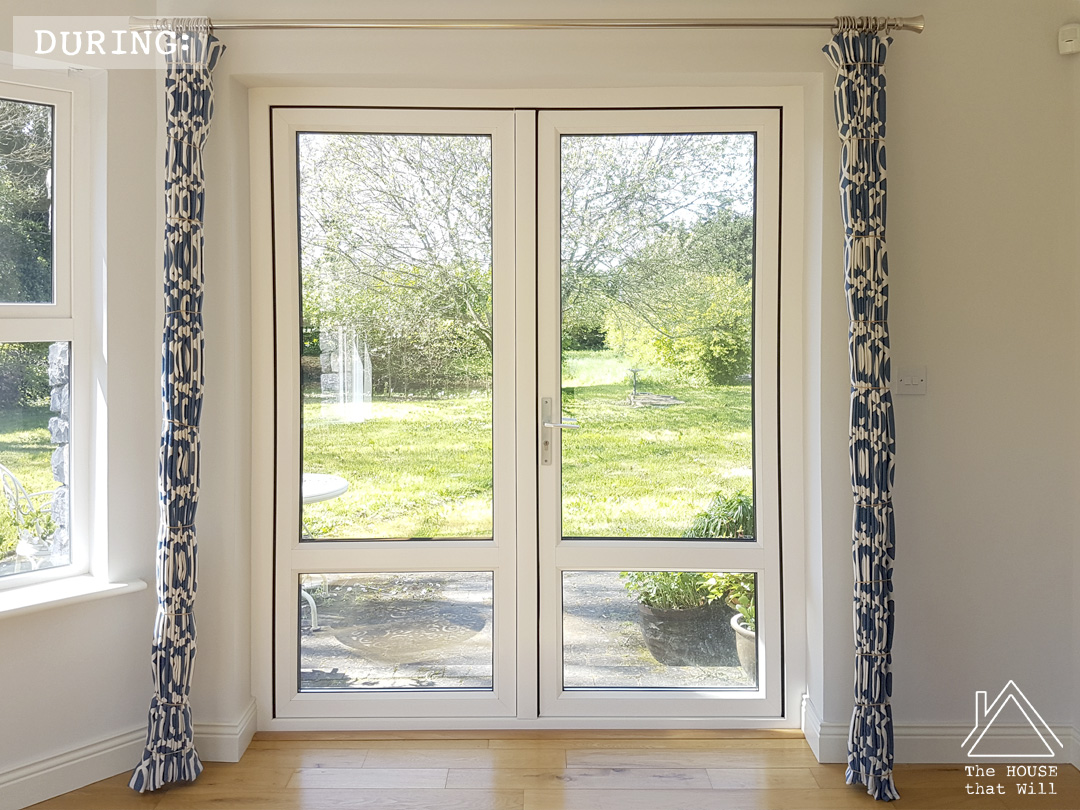 They look a little strange at the moment because they're temporarily bound in order to help the folds settle in; otherwise, they would just hang like a pair of bags.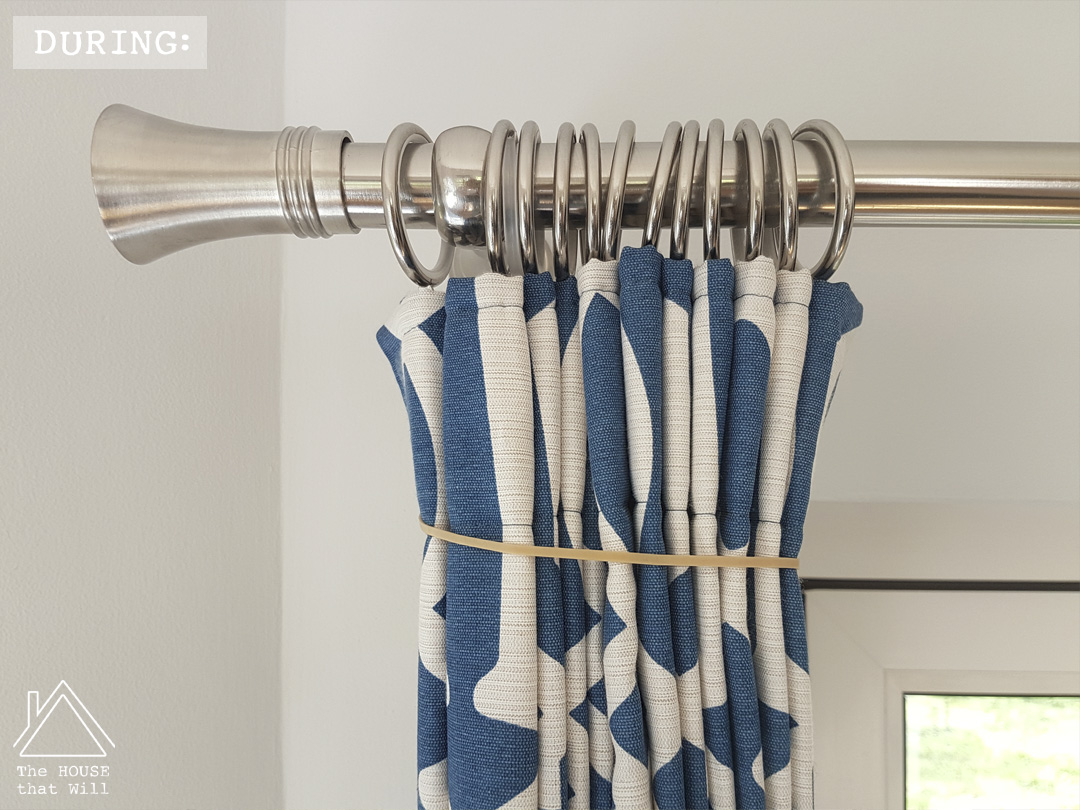 Once I release them, they should hang more naturally.
Making Roman Blinds
Happily, making the Roman blinds was a much easier task.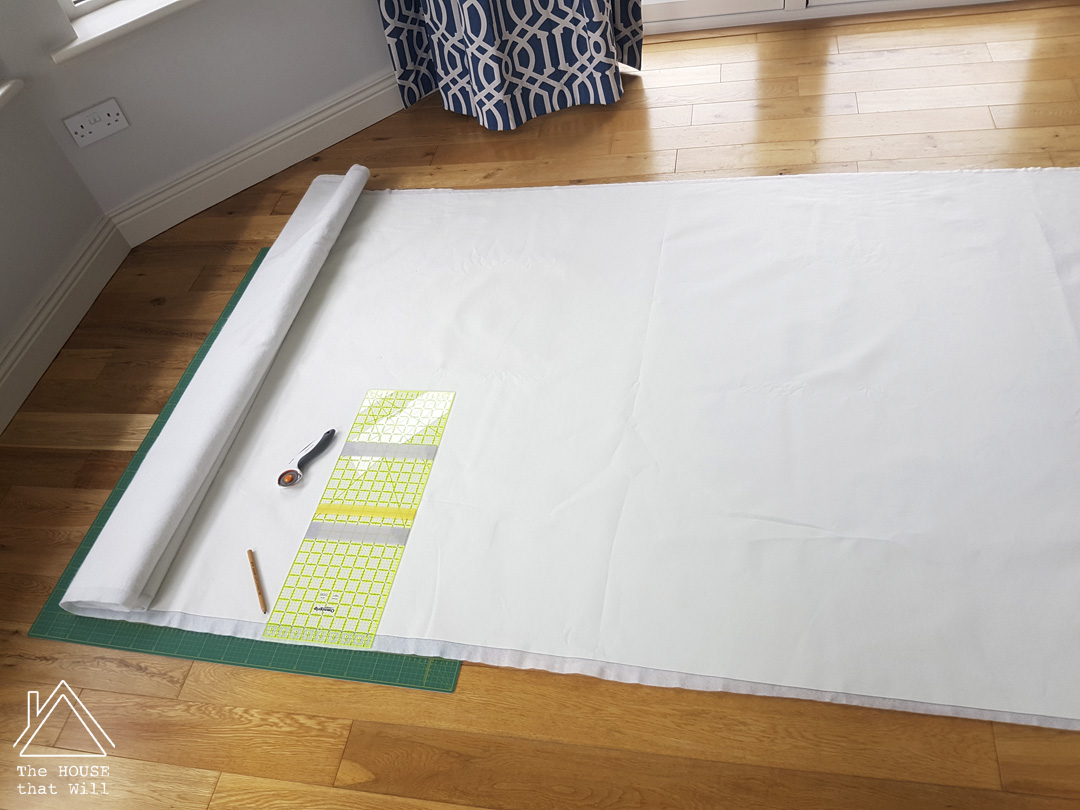 I cut the fabric and lining to size, sewed them together, attached the rod pockets and velcro heading, and then finished it by hand so as to avoid having visible stitching at the front.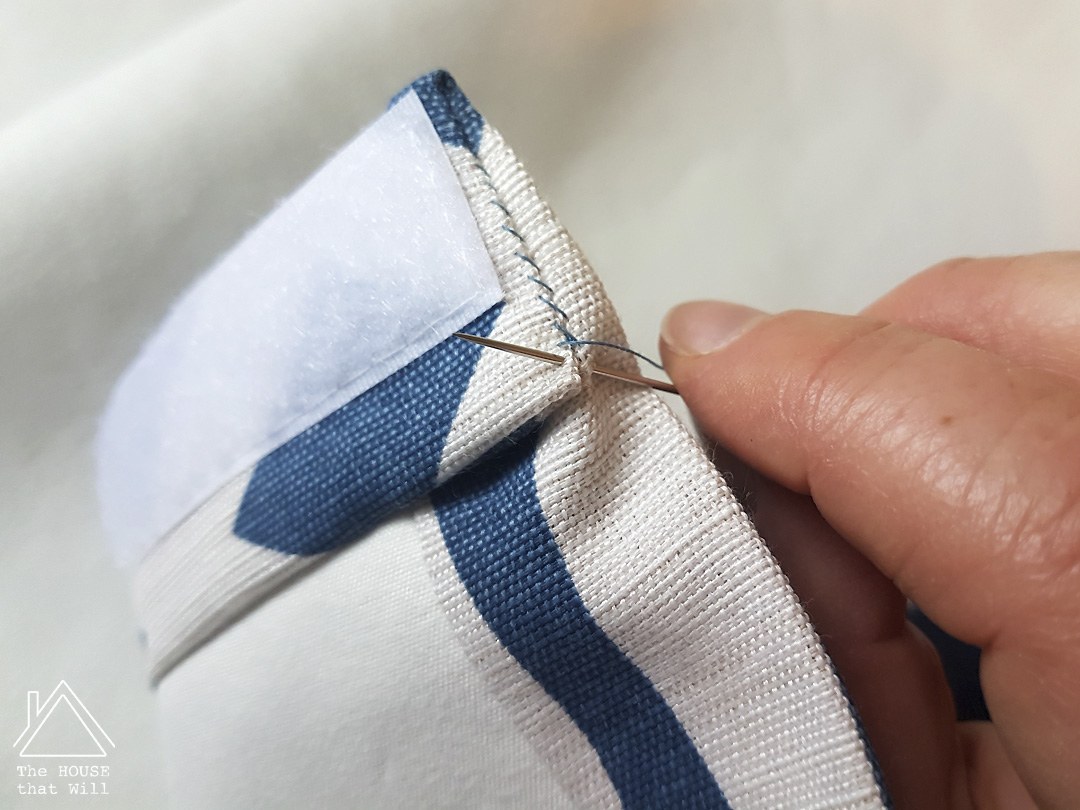 I know I said all that very quickly, but don't worry - I'll be posting a detailed step-by-step guide for making both the curtains and the blinds shortly.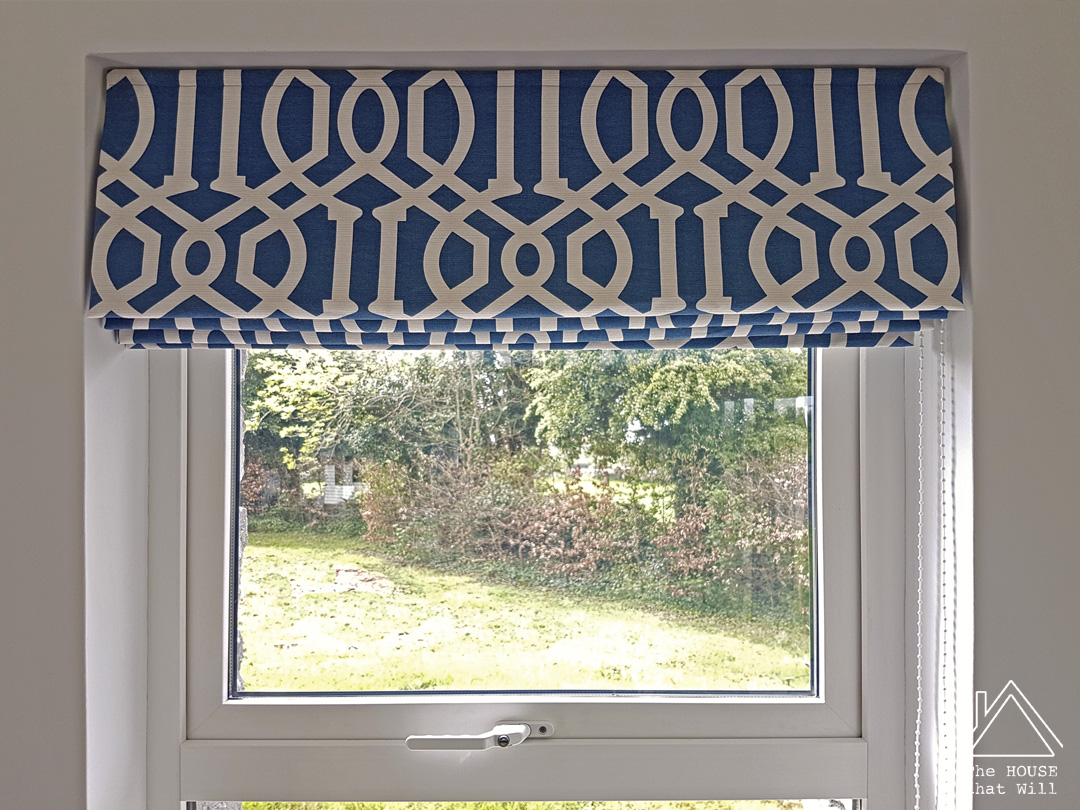 I did, however, run into one small difficulty with the blinds: because my local haberdashery didn't have any white Roman blind tape in stock, I had to order it online and wait for it to arrive. So I have only been able to make three of the four blinds I need so far. Luckily I had a few metres of the tape at home that I'd bought for another project I'm planning, and so I was able to use that for now and I'll finish the final blind when my online order arrives.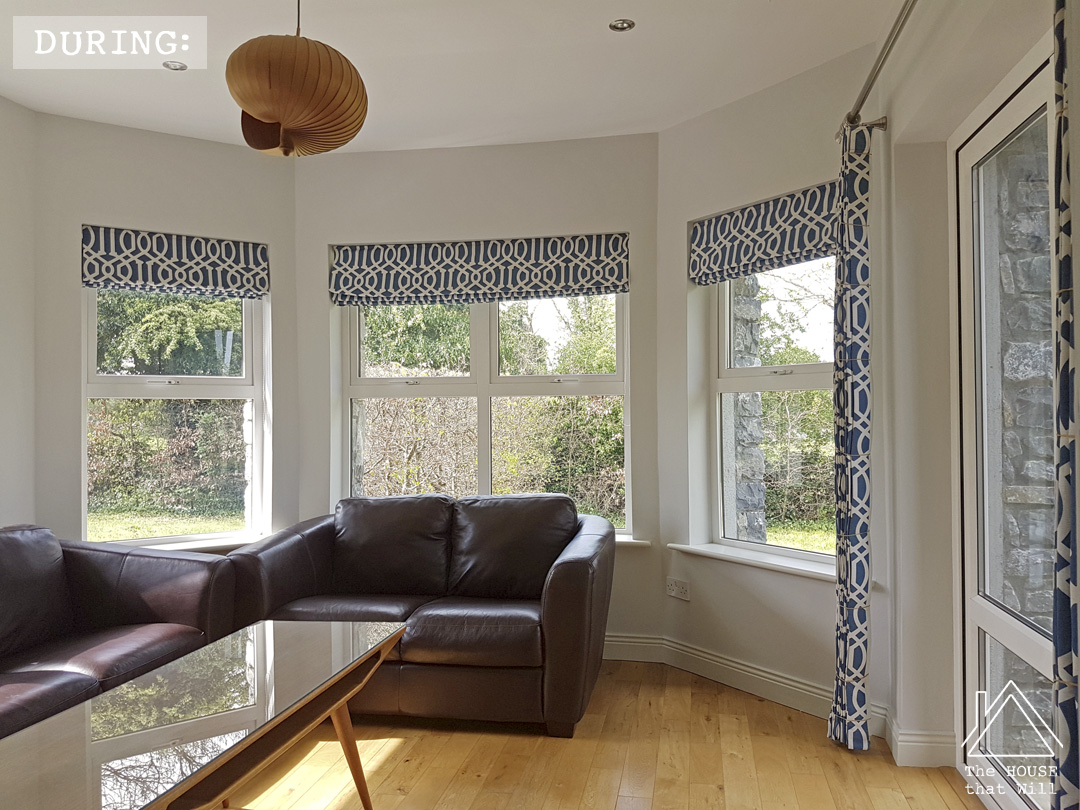 Finishing Touches
I did manage to get around to doing the final touch-ups in the paintwork, which means that I could start moving the furniture back into the room.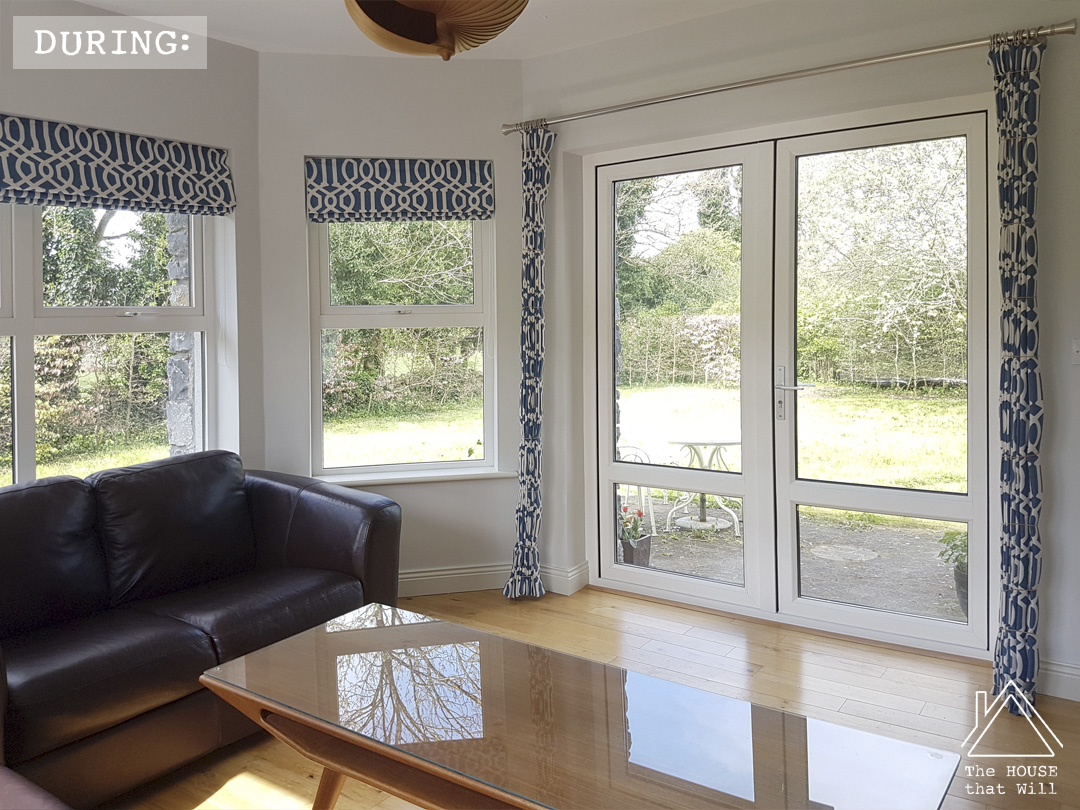 It's still quite bare for now, but it finally feels like the room is starting to take shape and I can see the moodboard that I created at the beginning of this project slowly coming into fruition.
https://www.instagram.com/p/BSivtT7h4Tz/?taken-by=thehousethatwill
Follow The House that Will
Facebook | Instagram | Bloglovin' 
Overall, this was a good week because I managed to cross quite a few things off my to-do list.
TO-DO LIST:
Clear and clean out the room.

Paint the ceiling.

Paint the woodwork.

Add the beadboard panelling to the feature wall.

Paint the walls

Sew

four

one Roman blind.

Sew a pair of curtains for the patio doors.

Replace the curtain pole.

Buy and make new scatter cushions.
Introduce texture through the accessories.
Replace the plant stand with a new side table.
Add lots of greenery (faux because of Hubby's allergies) to help link to the garden.
Find new artwork for the feature wall.
That just leaves all the fun stuff to do! I'm really excited to start bringing life into the room over the coming week with all the accessories and soft furnishings.
While you wait for the final reveal next week, you can catch up on my One Room Challenge journey from the start by following the links at the bottom of this post. And don't forget that you can also browse through the hundreds of rooms being decorated by the featured designers and the other guest participants who are taking part. 

Here in Ireland, we are enjoying an unusually long stretch of warm, sunny weather at the moment, and so I'm looking forward to using this room again and to flinging open those patio doors to the garden. And, of course, I'm also looking forward to sharing the big reveal of our fully redecorated sun lounge here on the blog next week, so see you then!

Related posts:
One Room Challenge: Sun Lounge Reveal
One Room Challenge: Sun Lounge (Week 4)
One Room Challenge: Sun Lounge (Week 3)
One Room Challenge: Sun Lounge (Week 2)
One Room Challenge: Sun Lounge (Week 1)