*This post is sponsored by Lights.ie. All thoughts, opinions, and selections are my own.
When you live in a house that needs a lot of work, there can be many obstacles to getting it to a finished state. The interesting thing is that I recently realised that one of the biggest obstacles is actually MYSELF. But it took me moving out of the house to see that.
"Better Done Than Perfect"
Some time ago, Hubby had to go to the States for an extended work assignment and so we all moved over there for almost a year. In that time, we lived in a couple of different apartments in different cities. As someone who grew up in the countryside with a large garden, apartment living doesn't come easily to me. However, knowing that it was just a temporary arrangement made it feel easier, and I just decided to make the most of the situation.
I invested in some attractive and clever storage solutions to suit the smaller living spaces. Where our balcony overlooked a busy pathway, I used a reed screen to create a cosy, intimate space to enjoy some fresh air. And where we were overlooked by other buildings, I added frosted film to a window to give us more privacy. Each solution I came up with required minimal effort, yet made a big impact on our quality of life.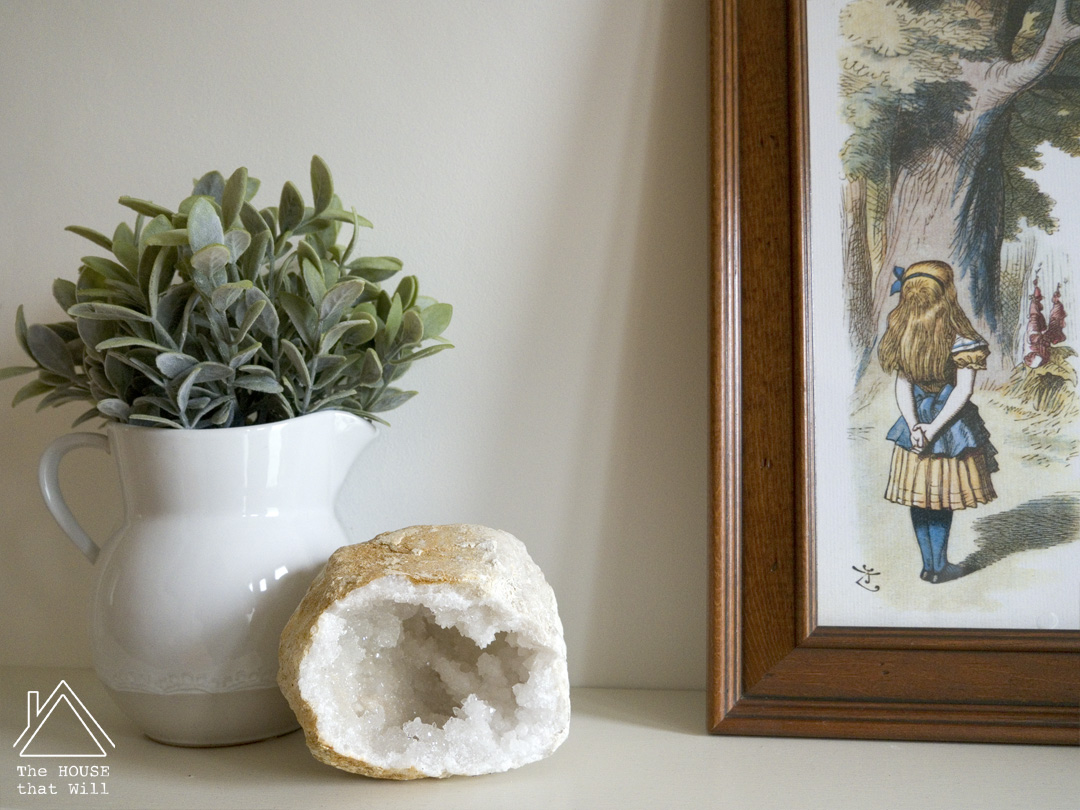 When we returned home to Ireland, I realised how many little things about our house bothered me. Not any one big thing; just a slew of little annoyances that niggled me every day. In America - even if we would only be living in a place for a short time - I addressed those issues because I appreciated how much impact those little irritations can have on our daily lives. Yet here, in our forever home, I did nothing.
It didn't help that I'm an all-or-nothing kinda gal. And a perfectionist. "If something's worth doing, its worth doing well." So if I couldn't do a complete miracle makeover, I didn't do it at all. Can anyone else relate?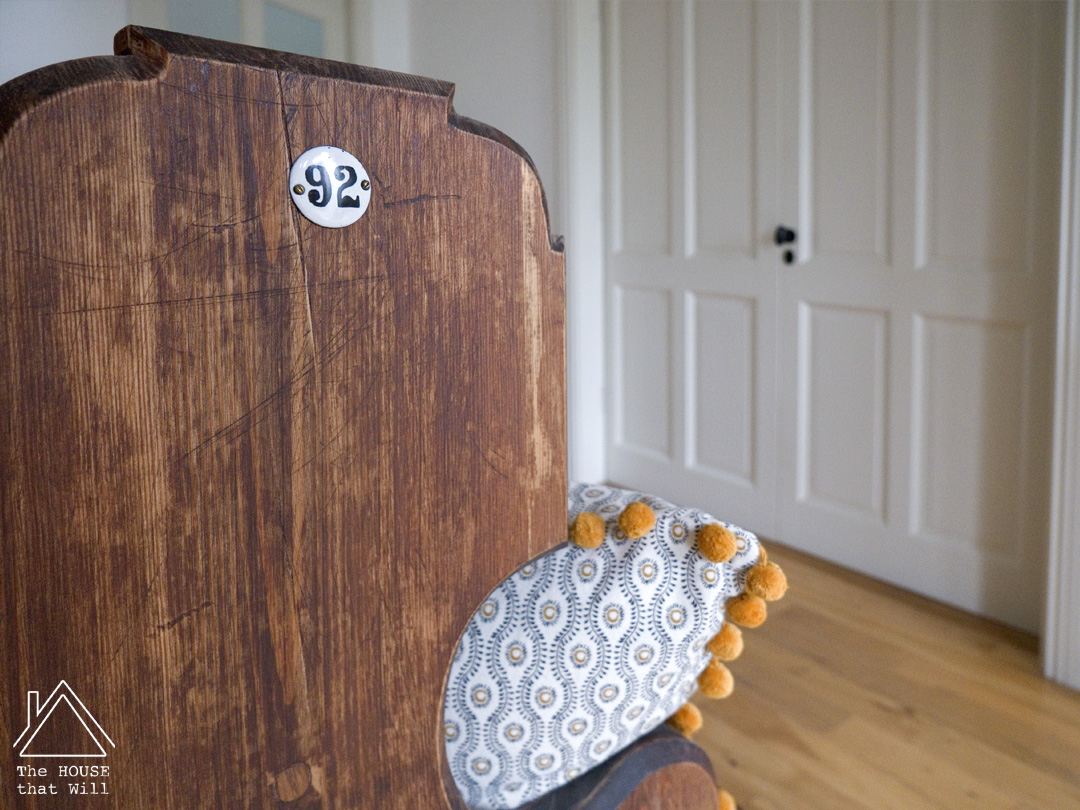 Thankfully, my time in America taught me to think differently about our own home. My new motto is: "Better done than perfect." And you know what? That simple change of approach has meant that our house is way better now than it ever was when I tried to make it perfect! 
Entrance Hall
The entrance hall is the room that sets the tone for the rest of the house. It's somewhere that says "Now you're home". And yet, our entrance hall is the room I dislike most in the whole house because it feels least like somewhere I would want to call home.
But instead of addressing what I didn't like about the hall, I was waiting until I could make it perfect. And the problem with perfect is that it is unattainable. The grand plan is for a new tiled floor, wall panelling, and to paint the stairs. That's a big job, and not one I'm ready to tackle just yet. However, I'm finally learning that there is a whole spectrum between ugly and perfect! When you live in a house that requires a lot of work, the trick is to not let it overwhelm you. That's certainly the trap I fell into. But I'm discovering that just because I can't do it all, doesn't mean I can't do something, and even a little effort can make a huge difference.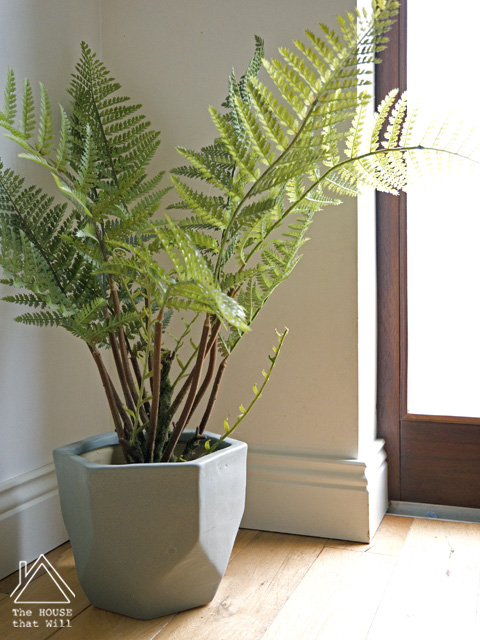 If you've been following the blog for a while, you might have noticed that renovating the entrance hall has been on my "urgent" to-do list every year! And there was good reason for that. (See related posts below.)
This is how our entrance hall looked in 2015.

Do not adjust your monitors! This is, sadly, a true representation.
I had painted the walls a dark, chocolatey brown (the paint colour was actually called Praline) in an attempt to distract from all that orange knotty pine that I hated. It certainly accomplished that ... but that's not to say it was an improvement!
Soon afterwards, I knuckled down and painted most of the woodwork in the house - windowsills, skirting boards, doors, architrave - even that radiator cover. Now that actually was an improvement. In hindsight, I should have started there and saved myself the trauma of the brownfest in the hallway!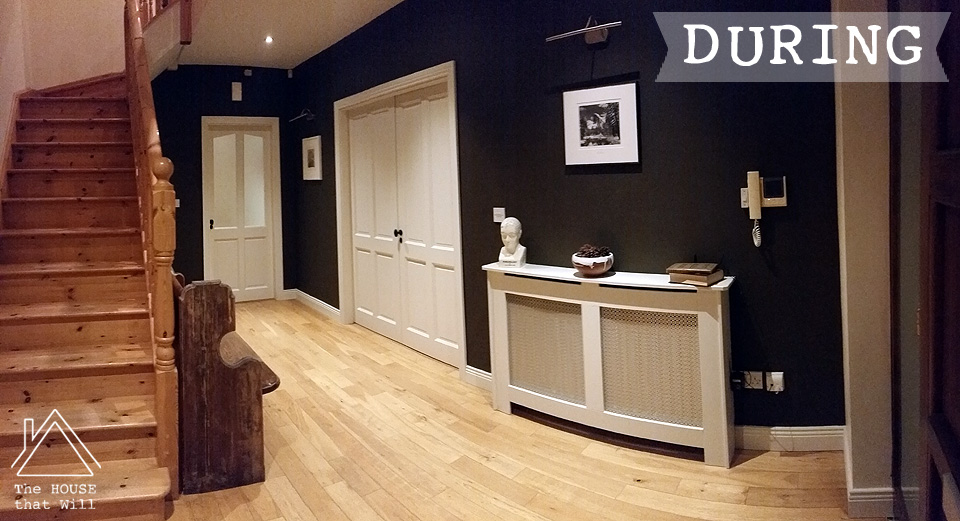 But I still hated the hallway. I hate the pine staircase. And I hate brown. I really shouldn't have let it go on for two years, bugging me and niggling at me every day, without doing something with it. Especially when it took me just two days and some leftover paint to make another huge improvement to it.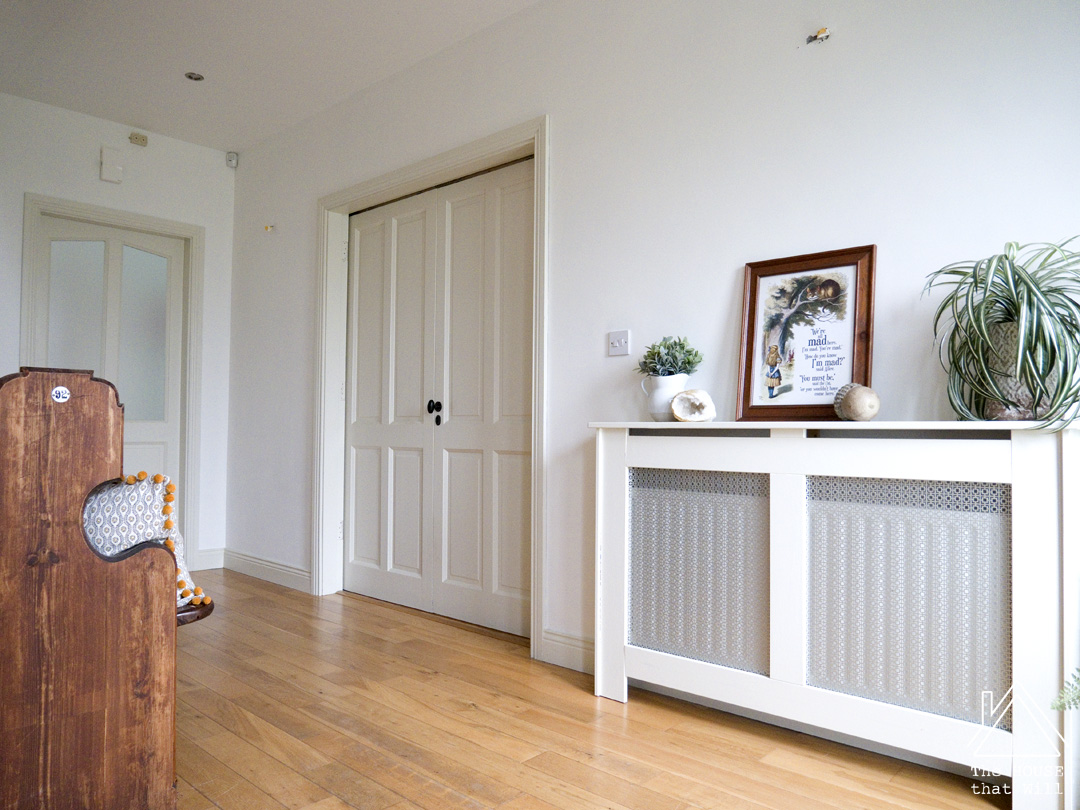 Isn't it amazing how refreshing a new coat of paint can be?
https://www.instagram.com/p/BagVl_UB1go/?taken-by=thehousethatwill 
Follow The House that Will
Facebook | Instagram | Bloglovin'
Lighting 
Lighting is so important to how you feel in any room. We took down the old picture lights when we were painting the hallway because they were no longer working. I want to replace them as soon as possible, especially now that we are coming into the dark, winter months. Without them, we only have the harsh downlighters in the ceiling, and I much prefer having the picture lights on at nighttime. Not only do they add a great focal point to any room, but they also wash the wall in a gorgeous pool of soft light that is much easier on the eyes as bedtime draws near. 
Our old picture lights had halogen bulbs that had burned out the ceramic bulb holders inside the light, so this time I want to replace them with an LED fitting that won't produce any heat. I have been searching the Lights.ie website for options. One of the things I really like about their website is that, although they have literally hundreds of items, the menus and filters make it really easy to narrow down your search, so I was able to specifically search for LED lamps and choose the colour I wanted too.  The first one that caught my eye was this Piktura light, as its sleek design will allow the artwork to take centre stage.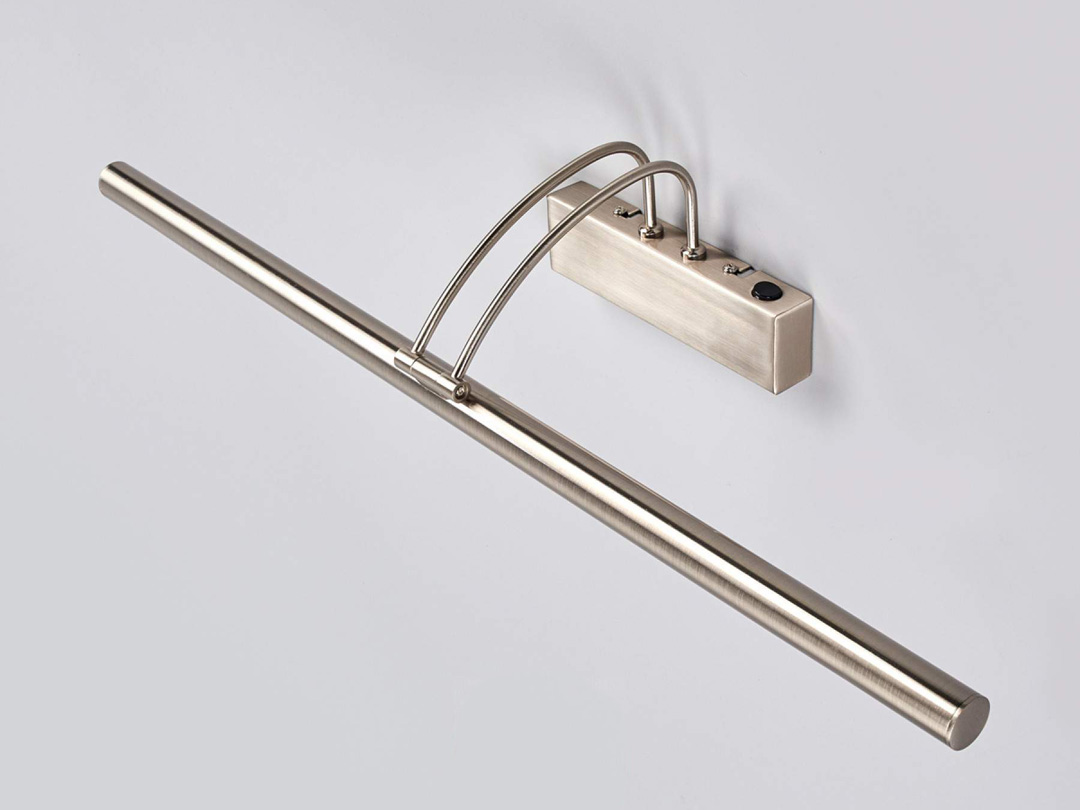 I also quite like the graceful, swanlike curves of this energy-saving light.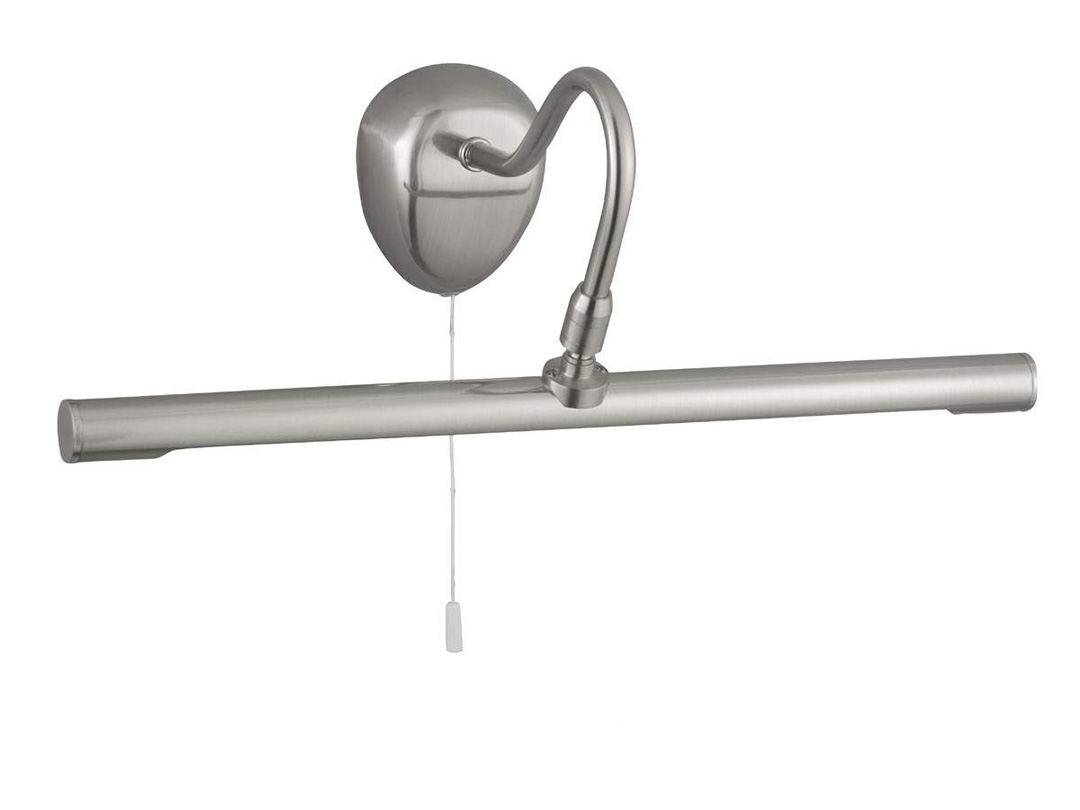 Then again, I'm kinda tempted by the Galleria, which is a gorgeous, ornate, vintage style.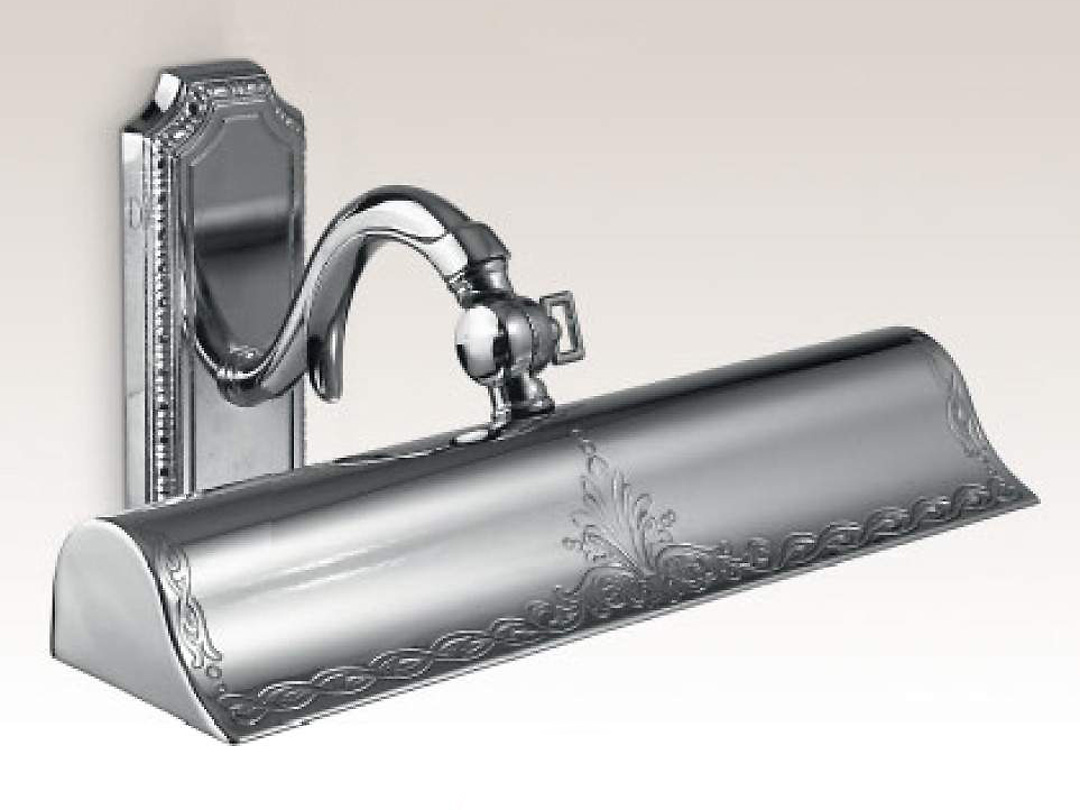 Artwork
I think if I go with a more modern style artwork, I may choose the ornate vintagey light. But if our artwork is more traditional, I would stick with something sleek and modern as a balance.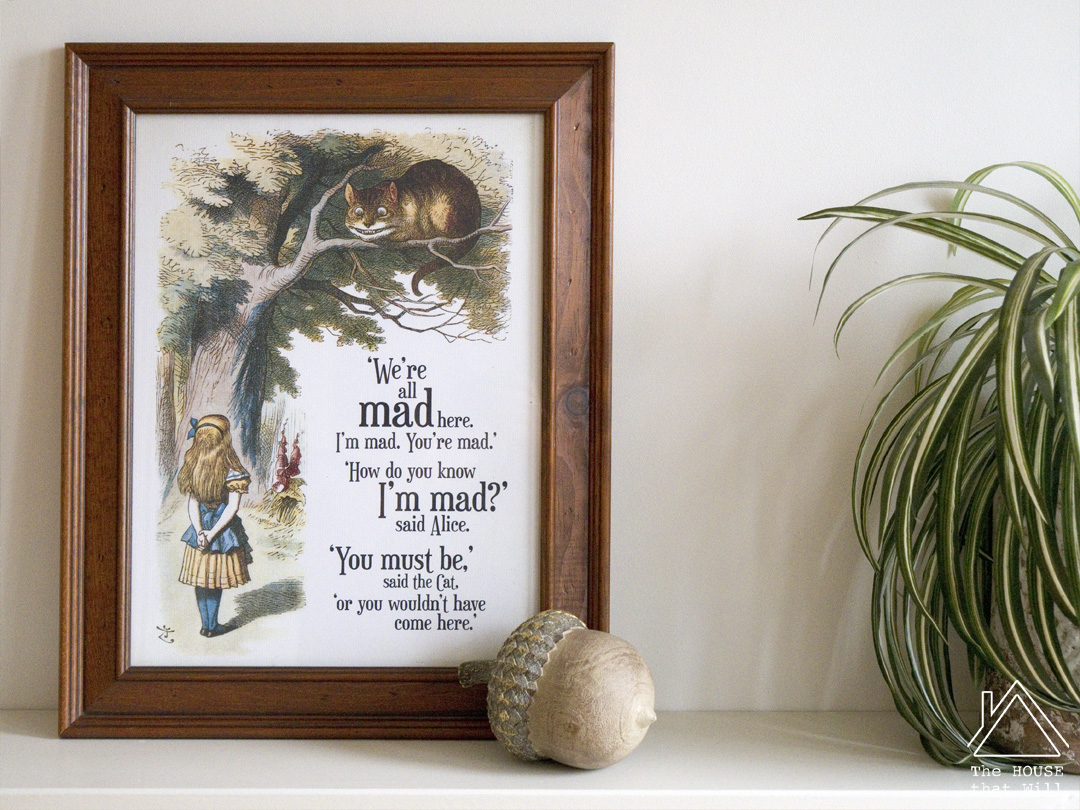 So far, I have only finalised one piece of new artwork for the hallway. I love that it's a quirky bit of humour from one of my favourite books, Alice in Wonderland. And entirely appropriate to have hanging in the entryway to our house! 
Love the Home You Have
So while I am pondering which artwork to choose for our newly-refreshed hallway, I will leave you with a quote from another one of my favourite books. It's called Love the Home You Have by Melissa Michaels
 (affiliate link). At a time when I was starting to feel totally despondent about the scale of the project we had taken on with this house, this book influenced a complete change in my approach to making our home. 
"Finding contentment wherever we are, right there in the middle of all those imperfections, annoying frustrations, and glaring projects piling up around us, is how we begin to nurture a love for our home."
Melissa Michaels
So if you too have something in your home that is just bugging you, but seems like an overwhelming task to remedy, consider if there's something you can do to remedy it in the meantime. Would a new coat of paint help? A pretty throw over some old furniture? Changing the window dressing? Or adding some fun artwork? A home is an amazing place because anything you give to it comes back to you a hundredfold. So what little change can you make to enhance the place you call home?

Related Posts:
2015-2016 Resolutions for the House