I am one of those people who likes to make new year resolutions because I find that it helps me to stay focused on what's important to me over the coming year. Even where I don't succeed 100%, I usually have more success than if I would had I not set any goals for myself. So I do find it a very useful and rewarding thing to do. As usual, there are specific goals relating to the house - but before we get into the coming year, let's review how I got on in 2017.
Objectively speaking, I had limited success in keeping the resolutions I set at the beginning of the year. In my defense, there's a good reason for that, because this year we also had our driveway properly surfaced for the first time. It had been in a terrible state and badly needed to be done, so I'm delighted we've checked that one off our list. But because we live in the countryside and have a fairly long driveway, this was a big budget project, and so we had to cut back elsewhere to make it happen. And I can say that we have absolutely no regrets. So let's see how much that impacted the interior projects planned for 2017 ...
In Review: 2017 House Goals
Goal: Finish the Sitting Room Makeover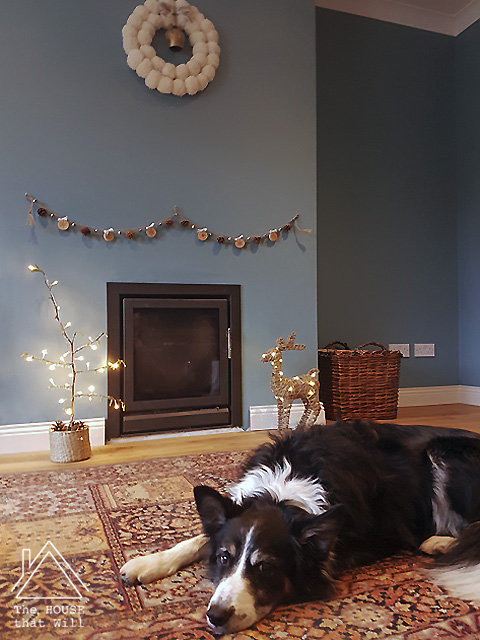 This was how our sitting room looked at the end of 2016. Outstanding projects for the room included: installing a fireplace, storage for the alcoves, a new coffee table, and artwork for above the fireplace.
Outcome: Failure
This is how our sitting room looks today ...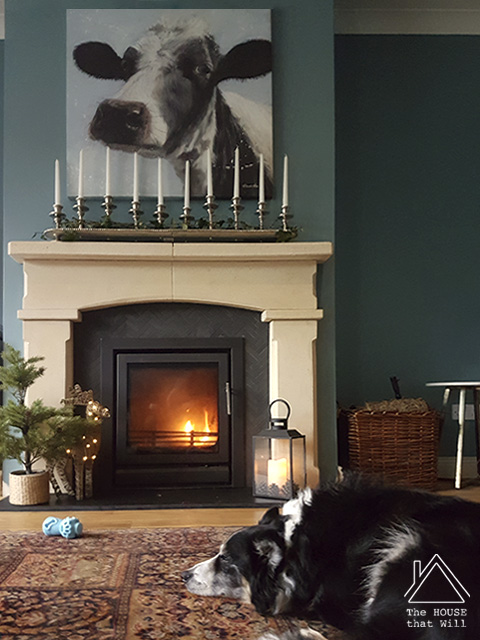 As you can see, the dog is happy either way, but I am definitely excited that we finished the fireplace installation - which, by the way, was a massive project. I'll be dedicating an entire blog post to that in the not-too-distant future. We also got the artwork for above the fireplace. But we still need to find storage units and a new coffee table. I'm counting this goal as a failure because finishing this room was already a goal that I carried over from the previous year. Then again, in all fairness, there isn't much left to do now at this stage.
Goal: Redecorate the Hallway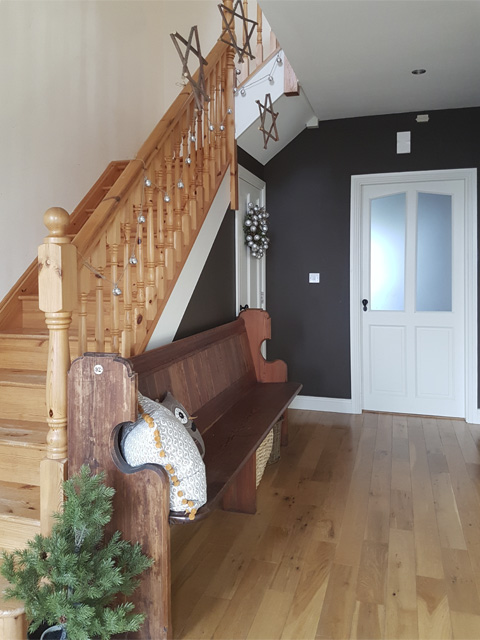 I made a start on this room a couple of years ago by painting the doors and skirting but, at the end of last year, most of the room was still untouched. The plan included painting the stairs and replacing the floor with tiles that would better be able to withstand the moisture that gets tracked in on people's shoes. 
Outcome: Failure
Ugh! Are you as weary as I am of seeing this one on the to-do list? I really hate our hallway, and it needs a lot of work, so it's a huge project. The reason it didn't get done this year is partly due to the aforementioned driveway getting done instead; partly because we decided to do more than we'd originally planned, making it an even bigger undertaking than it already was; and partly because Hubby decided that we really needed to do the room off the hallway first. So, we made a start on decorating what we are rather pretentiously calling our library. This room was done as part of the One Room Challenge, and you can see the full room reveal here.
https://www.instagram.com/p/Bbkc3XzhuJL/?taken-by=thehousethatwill
Follow The House that Will
Facebook | Instagram | Bloglovin'
I did gave the hallway a bit of a refresh with a new coat of paint, so at least it's improved a bit since last year. In fact, I wrote a whole blog post about our Entrance Hall Refresh and how important it is to make small changes in cases where you can't get around to doing a full makeover.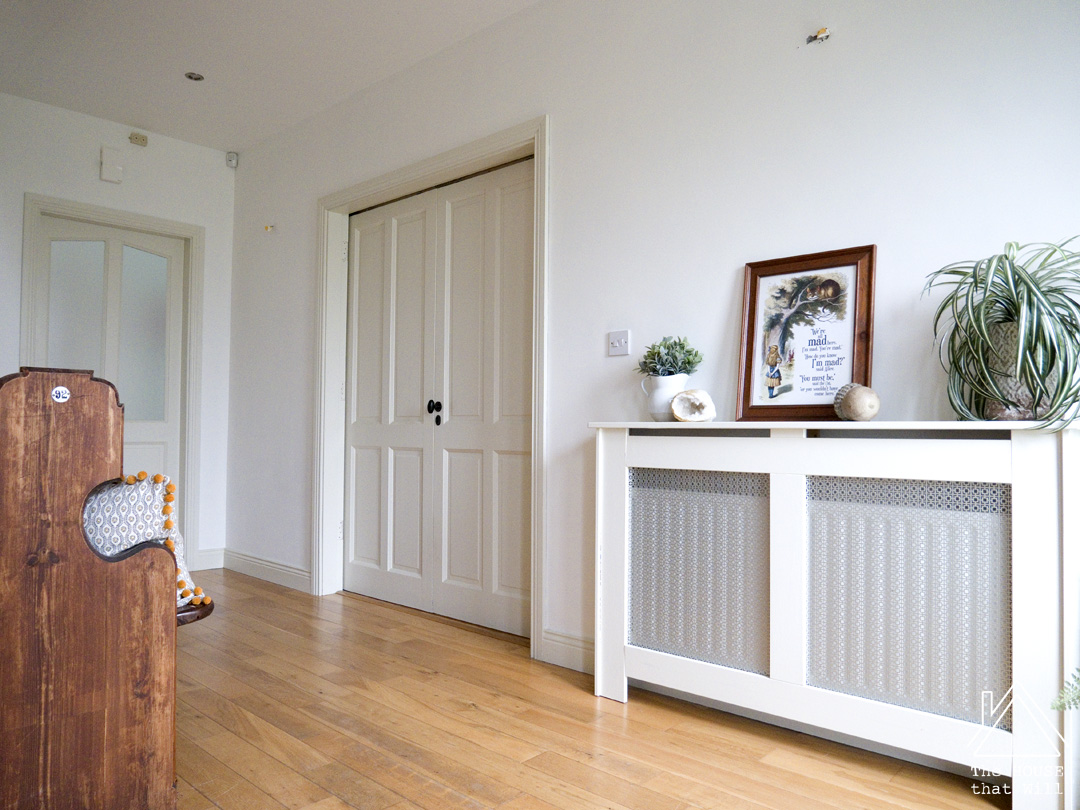 Goal: Redecorate the Sun Lounge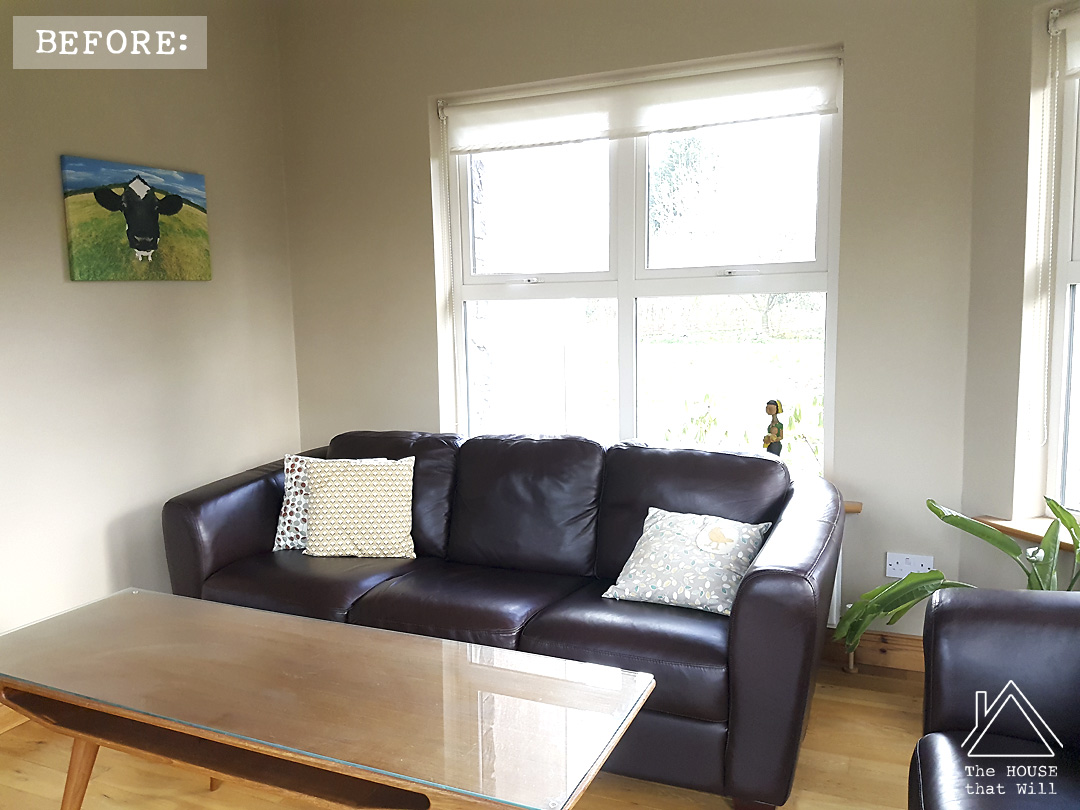 This is how our sun lounge looked at the beginning of the year. It's perfectly functional and all, but not at all inviting. For a room surrounded by windows and with double doors out to the patio, it certainly wasn't living up to its full potential. Plus it was actually detracting from the adjacent kitchen/dining room.
Outcome: Success!
Given that this room was just listed as a bonus extra project that we would only maybe get around to this year, it's a bit ironic that it's the only one of my wish-list that I completed! And it's been a huge boon to us to have this room done. We spend a lot more time in here now because it is such a lovely room to sit in. We used it all summer with the doors thrown open to the garden, but even in colder weather, it's nice to sit in a cosy room and enjoy the view of the garden when the weather outside is too inclement to actually go outdoors.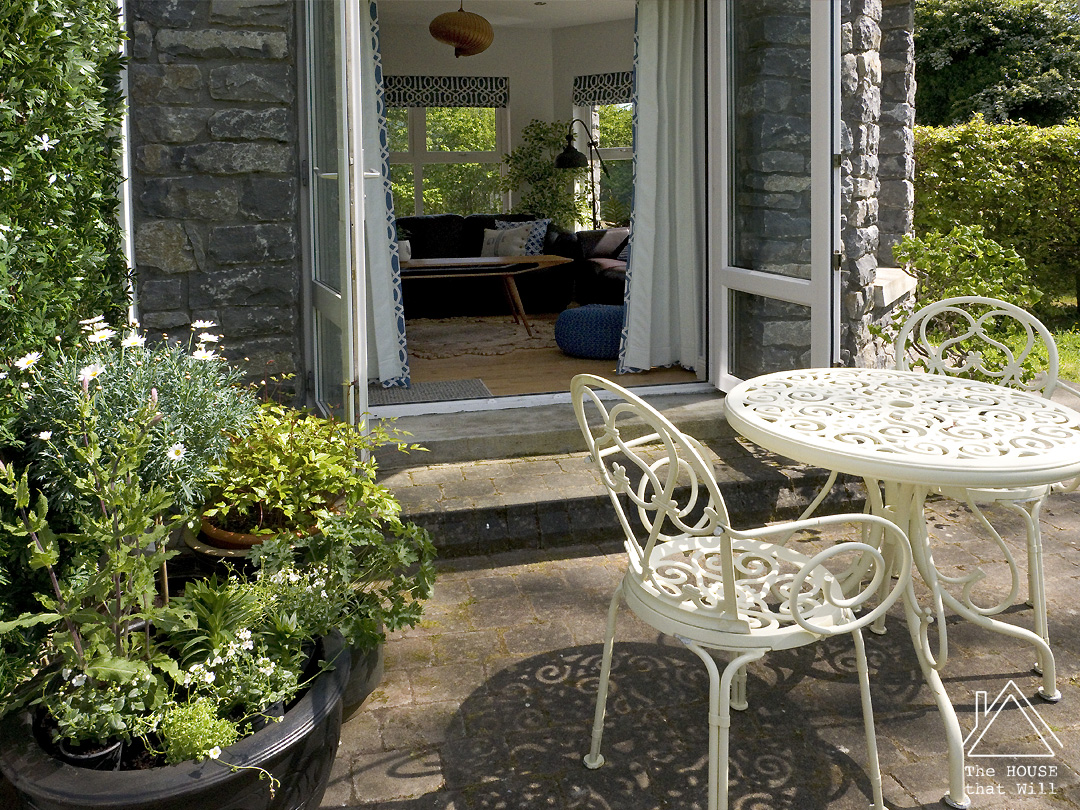 This was another room that was done for the One Room Challenge, and you can find all the details here. 
2018 House Goals
OK, so let's look forward to what we have planned for the coming year ...
Goal: Decorate the Entrance Hall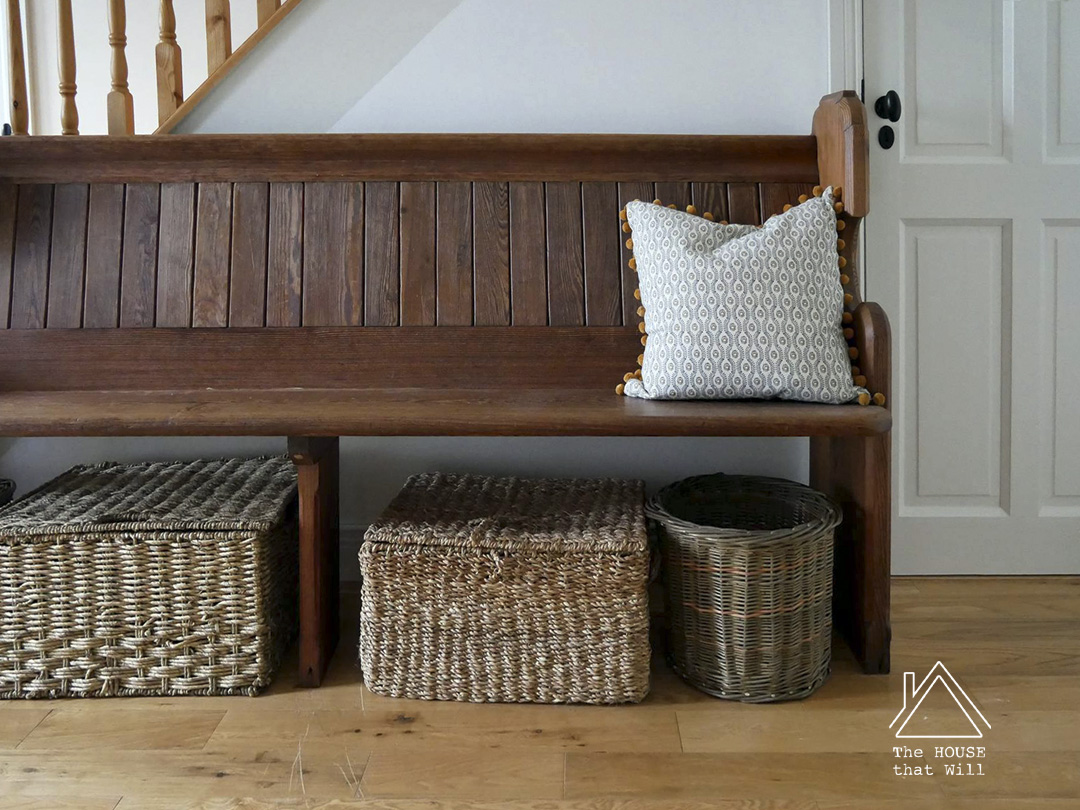 I know, I know! You've heard it before and you don't believe me any more. But I am sick of this room and it has to be done for the sake of my sanity! Unfortunately, we've added to the scope of this project by deciding to build a wall in the loft and add wall panelling throughout our three floors. Since this is all integrated with the entrance hall, it has all become part of the same project. So, as huge as it is, I'm really hoping that this is the year we can finally cross that off the list.
Goal: Finish the Unfinished Projects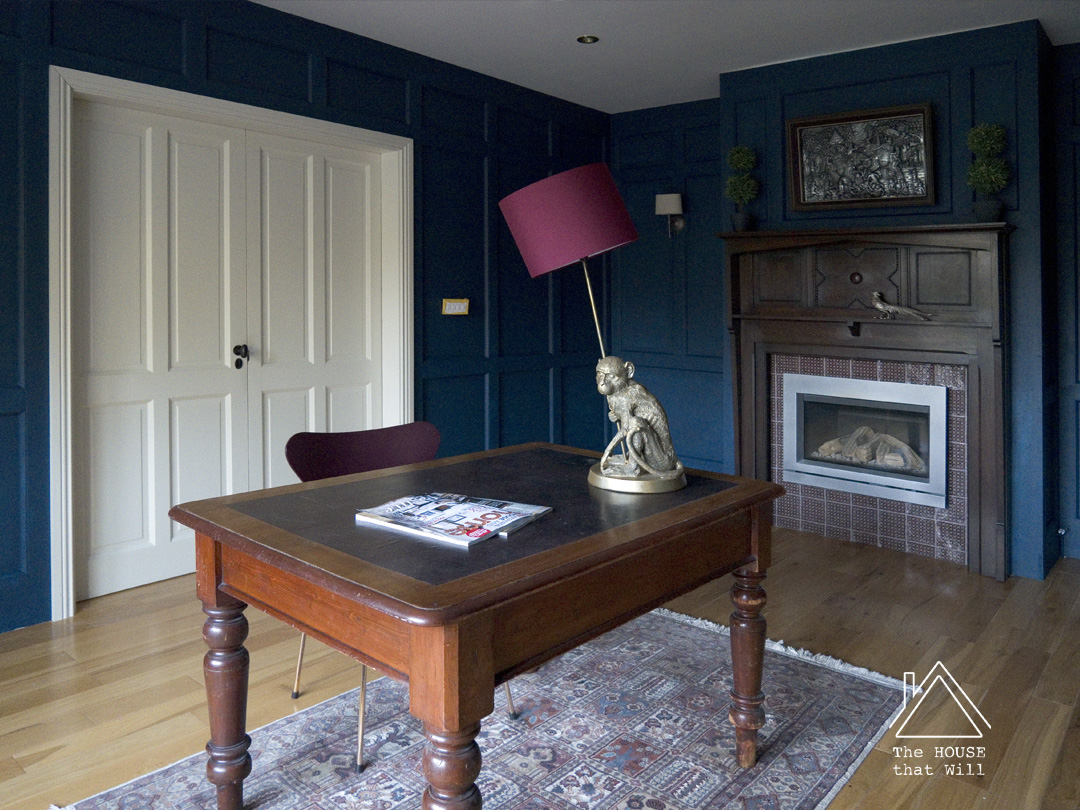 Given the scale of the loft/landing/hallway project, I'm keeping the list short this year. But I at least want to finish Phase I of the library and complete the renovation of our sitting room.
Stretch Goal: Garden Refresh
https://www.instagram.com/p/BUMtfEjBOEA/?taken-by=thehousethatwill
I'm a big Jane Austen fan, and in Pride and Prejudice, she perfectly captured my intention for our garden when she described "a prettyish kind of a little wilderness". I just love that idea! However, our garden does need the addition of some hard landscaping to provide more space for garden furniture where we can sit and enjoy the fresh air. 
So, with any luck, this time next year I'll be writing my review of 2018 while admiring the view of our lovely new patio. What are the chances?

Related Posts:
2015-2016 Resolutions for the House