It's week two of the One Room Challenge, where I and hundreds of other guest participants share our progress in our mission to makeover a room in six weeks. Last week, I shared all the before pics of my craft room, so today we get to enjoy poring over all the decor details and see what I've planned for the room.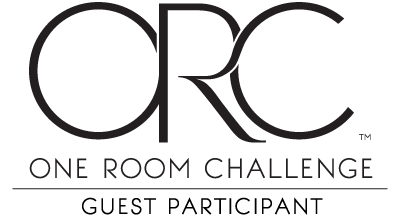 My inspiration for the room is a colour scheme I came across in a Little Greene sample book featuring their Upper Brook Street - Midi wallpaper and co-ordinating paints.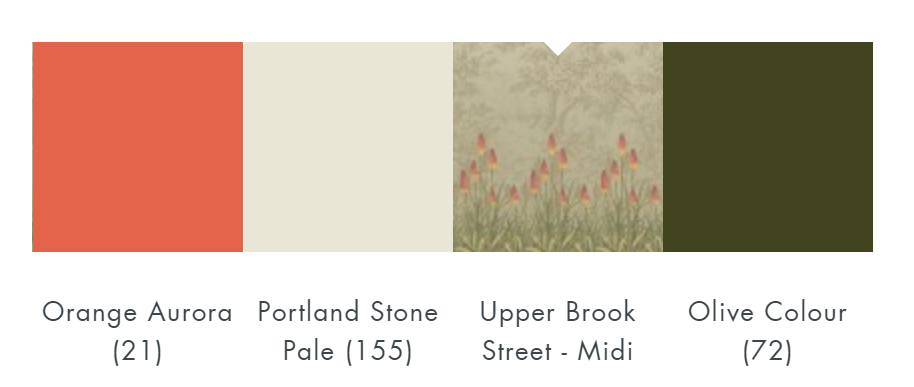 I just love the earthy green with the paler neutral to lighten the scheme, and the punch of coral to top it all off. I think the coral really lifts the scheme, although I'm still figuring out how to introduce it in my craft room. Suggestions gratefully accepted!
I'm going to use the green and off-white colour on the walls, painted in two tones to mimic the half-height wall panelling I'm planning for the adjacent landing. The colour on the lower part is 0704 Plateau and the top is Almost White, both from Colourtrend. I also got a water-based satin paint mixed in the Plateau green, which I will use to paint the skirting boards and also the Hemnes linen cabinet from Ikea that I already had in the room.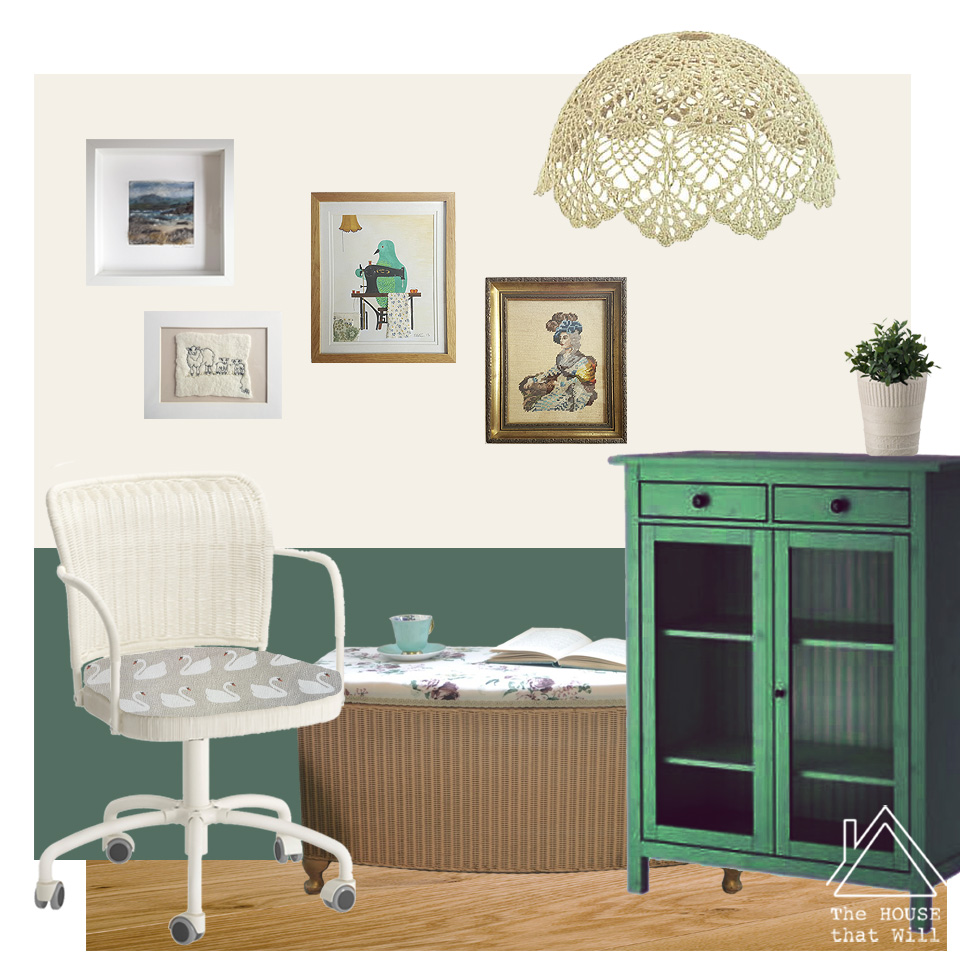 The blanket box will be recovered in this gorgeous fabric in the Tatton Autumn design by Fryetts.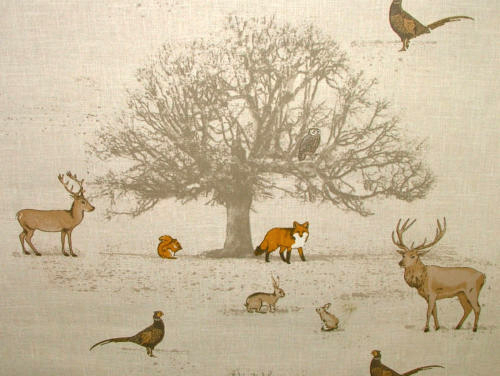 I will cover the chair cushion in a swan-print fabric in similar tones.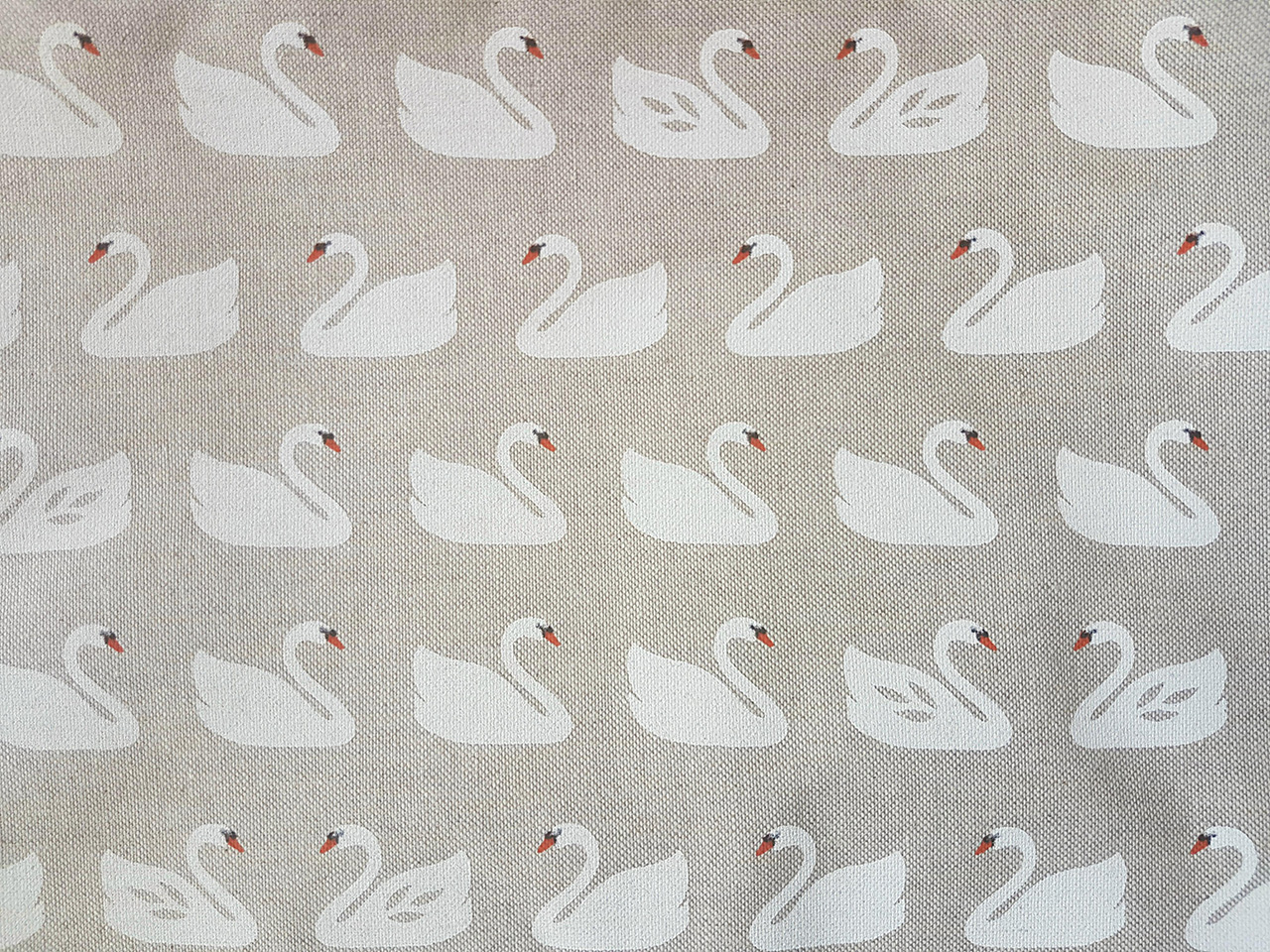 The majority of crafts that I do are textile-based, and I want to reflect that in the decor of the room. I'm using a ceramic vase with a knitted effect to add some greenery to the room, and will crochet a lampshade for the ceiling light. 
I also want to surround myself with inspiring textile art. I have been collecting pieces for a while now, such as this gorgeous felted seascape by Jane O'Farrell.
https://www.instagram.com/p/BhOlr8hB4Xl/?taken-by=thehousethatwill
Follow The House that Will
Facebook | Instagram | Bloglovin'
I do my work at an antique farmhouse kitchen table, but I want to make my workspace more efficient by adding shelves above. I also need more storage, so I'll move in a cabinet from another room, where it is no longer needed. The plan is to fill that with baskets, where I can store my craft supplies.
If I can find the space for it, I'd also love to have in chair in the room ... if for no other reason than that I have this gorgeous William Morris Brook cushion that I really want to use in the room!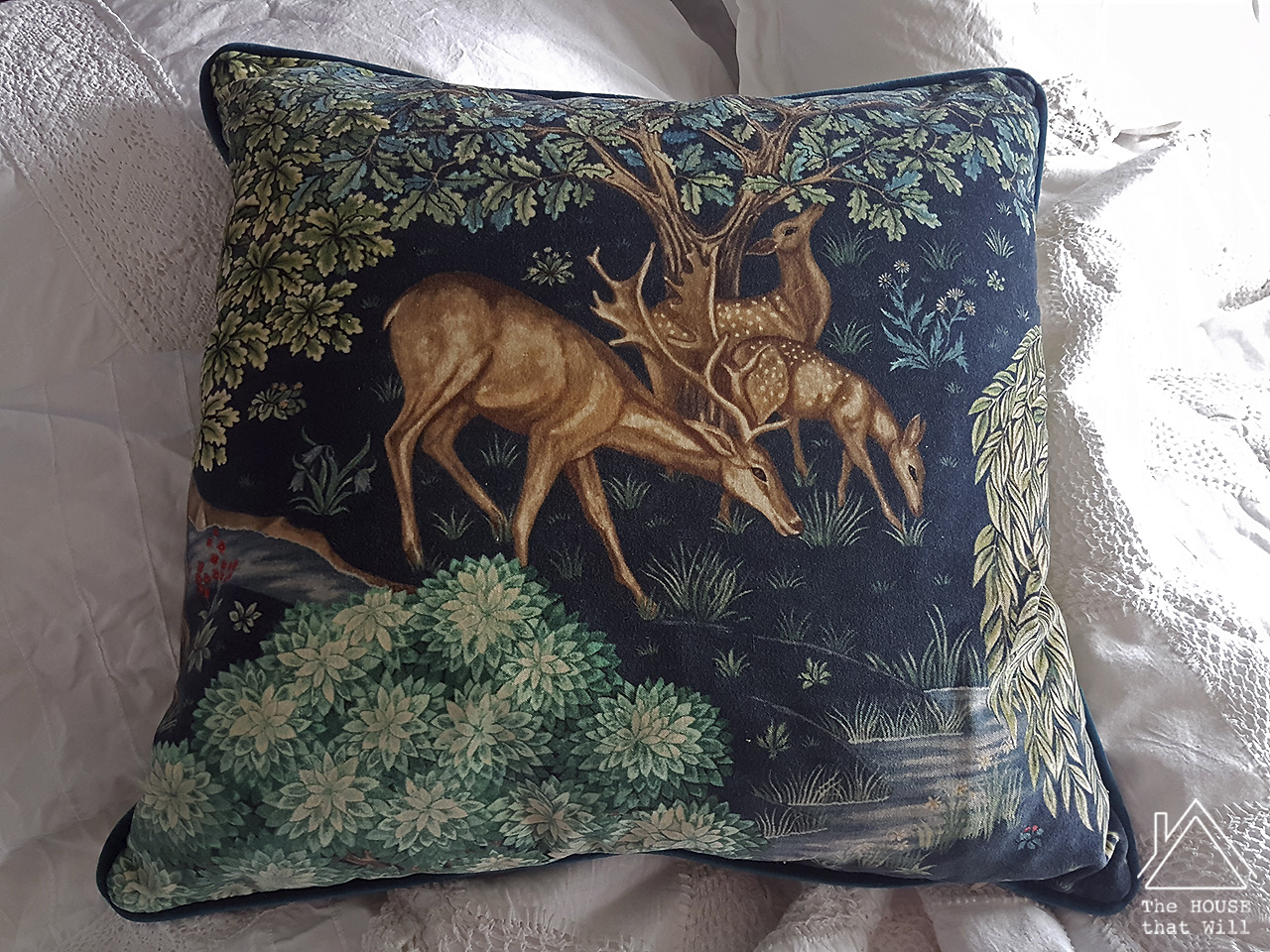 One thing I can't make my mind up about at the moment is the window treatments. I had originally considered Roman blinds made in another William Morris fabric, such as this Forest design.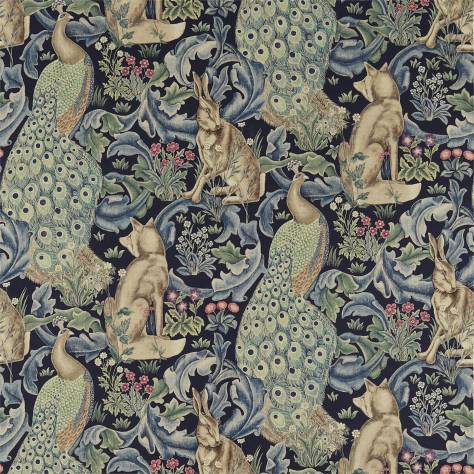 In complete contrast, I'm now thinking about doing something delicate and white; perhaps a filet crochet curtain? Possibly something similar to what I have in the guest room across the landing.
https://www.instagram.com/p/BRoQZBchR_9/?taken-by=thehousethatwill
What do you think? Which style window treatment should I go for? 

Related posts:
One Room Challenge: Craft Room (Week 1)
One Room Challenge: Library Reveal
One Room Challenge: Sun Lounge Reveal
One Room Challenge: Guest Ensuite Reveal