A couple of weeks ago, I was invited as an interiors blogger to attend a special pop-up DFS Home of Colour created and curated by the Kingston Lafferty Design. It was held at the Chocolate Factory Arts Centre in Dublin, and so required that I travel from Galway for the day. For me to make that effort shows that I knew in advance that it would be a worthwhile trip. Róisín Lafferty is one of my favourite interior designers - the first time I heard her talk, I quickly realised how much more is involved in creating a successful interior than I had ever imagined. It was one of those moments when you start to realise how much you don't know about what you don't know! Similarly, DFS is a company I have genuine reason to like because we bought our last sofa from their Limerick store.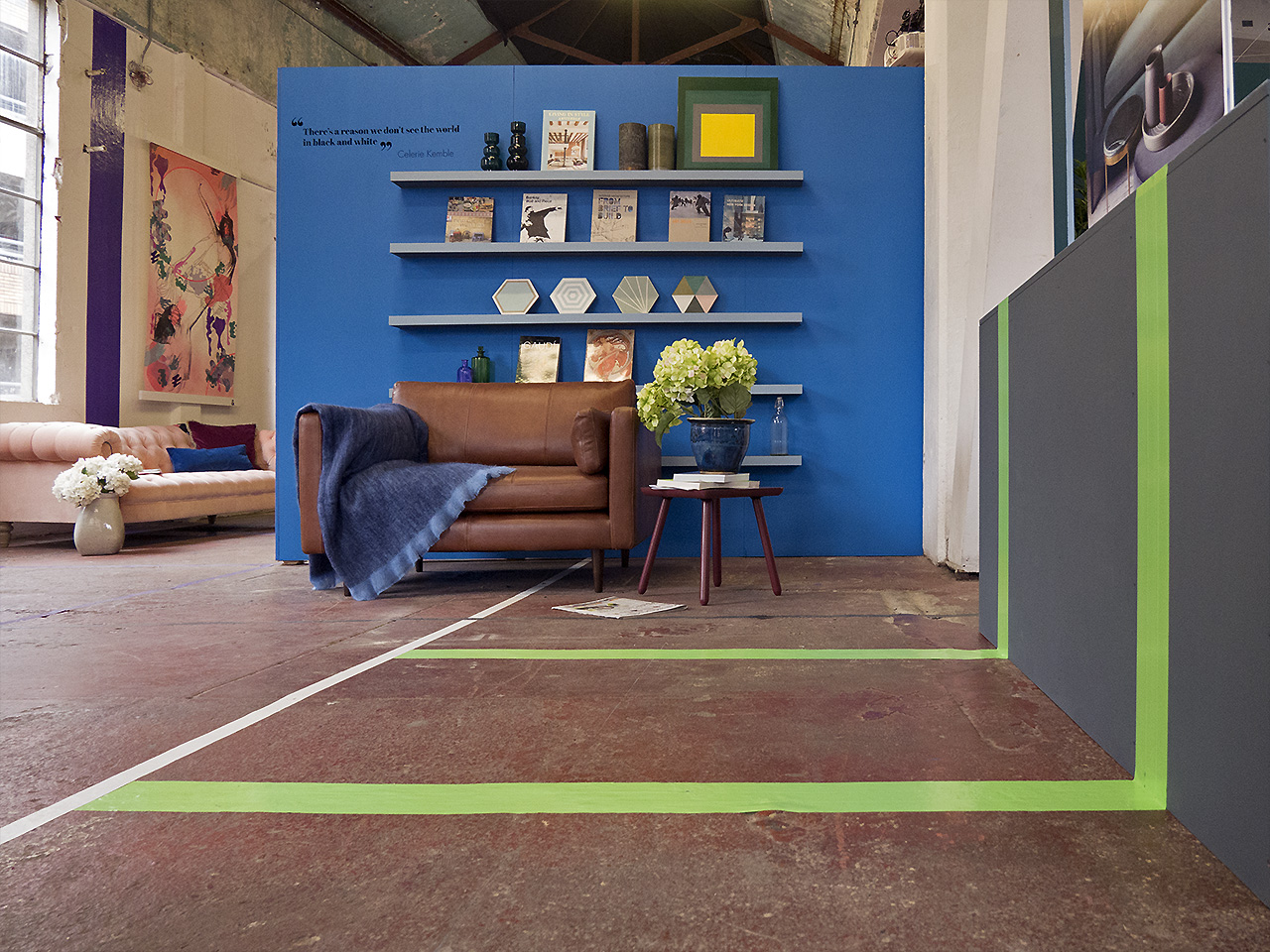 I'm happy to say that the event surpassed my expectations. On arrival, we were greeted by the team, who offered everyone a pair of slippers and told us to make ourselves comfy and to treat the space like our home for the morning. A really lovely touch. We were also given a thoughtfully-compiled goody bag and a spectacular brunch was laid on for us with a professional waiter service. Basically, it was pure luxury all the way!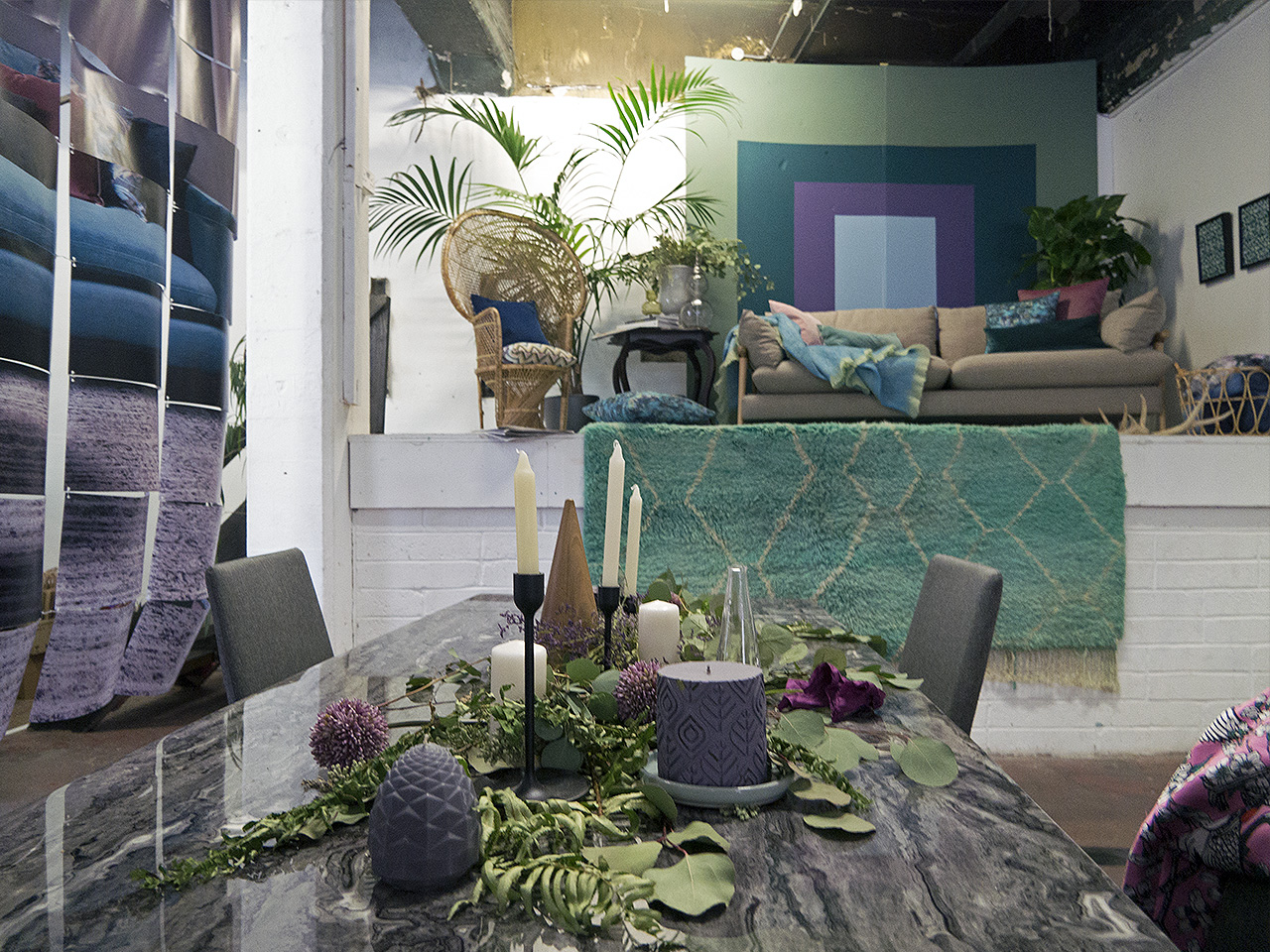 To create the pop-up Home of Colour, Róisín Lafferty transformed a warehouse space into a modular series of rooms, each expressing the theme of the event: Colour Happiness. Wall colours are by Fleetwood Paints, and accessories are by White & Green and Foxford - all Irish companies!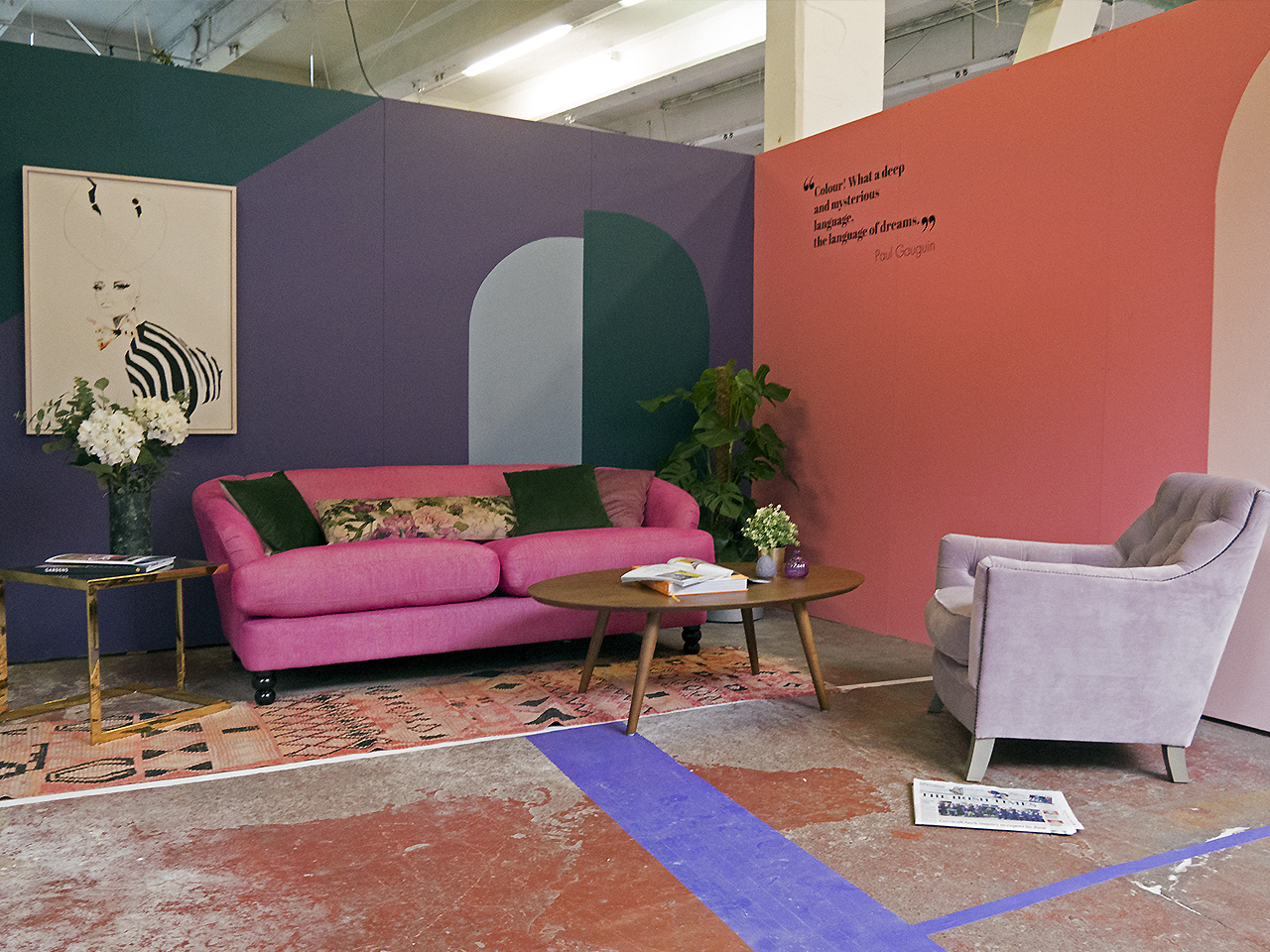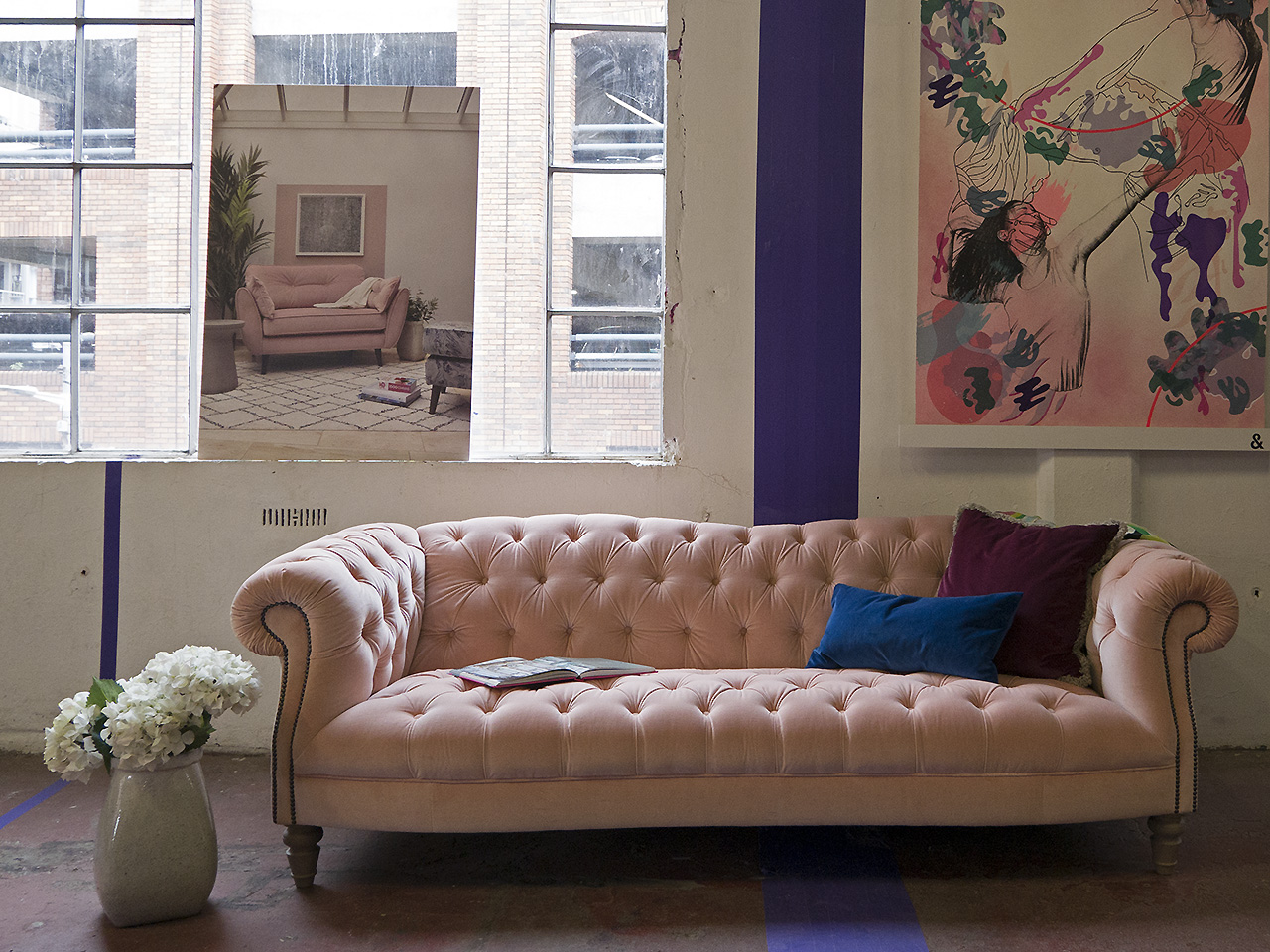 Róisín Lafferty is one of my favourite interior designers. She has an incredible talent when it comes to colour co-ordination. I mean, could you imagine combining this Peace chartreuse velvet armchair with a burgundy, blue, and white rug and then throwing in a mustard yellow sofa with a dash of cobalt blue? No? Me neither ... until now.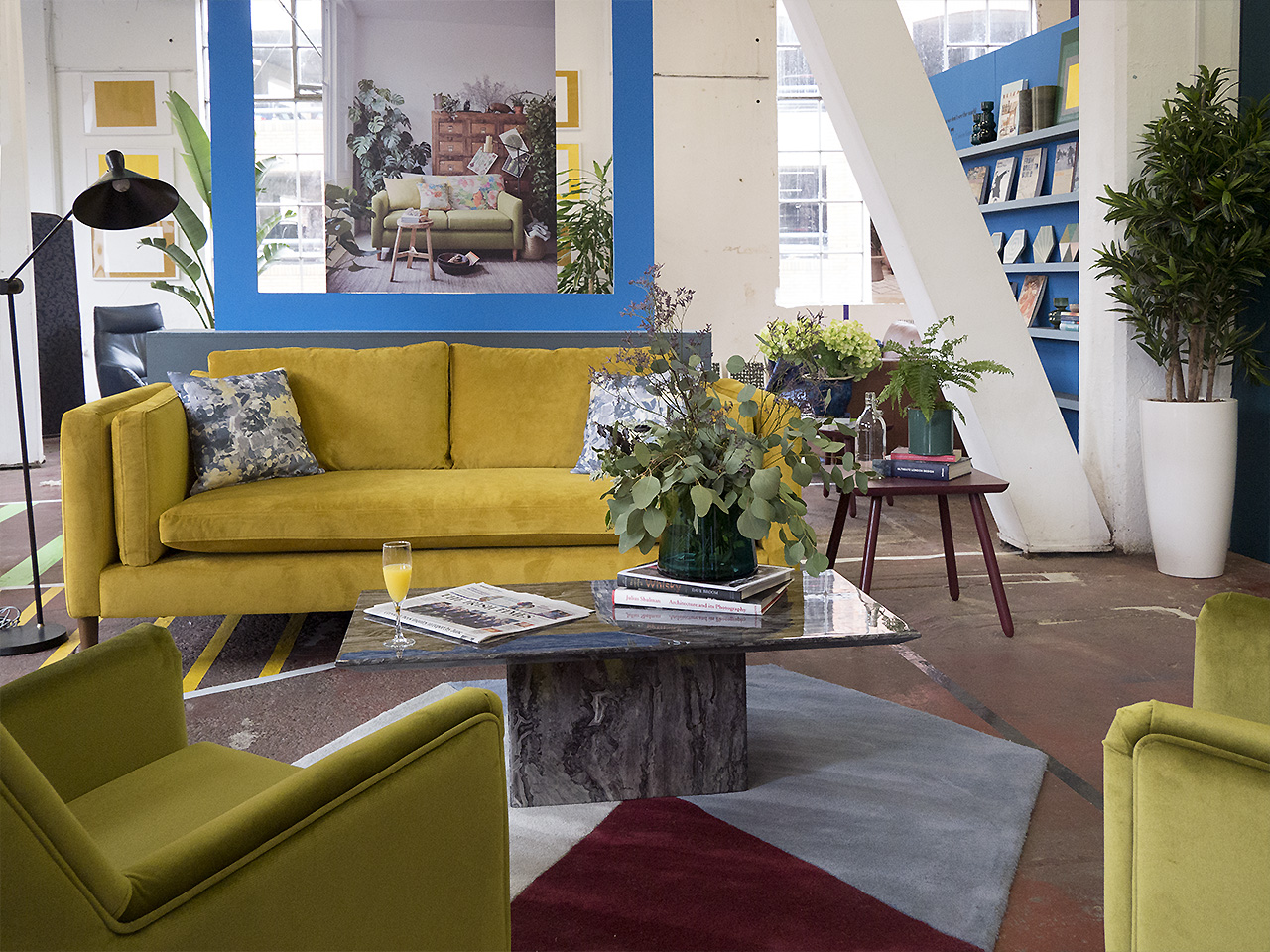 I also admire Róisín's ability to make one room feel like several distinct spaces. I have heard her talk about this at a couple of events, but seeing how she pulls it off in real life is always inspiring. This bedroom featuring the Avenue bed is an example.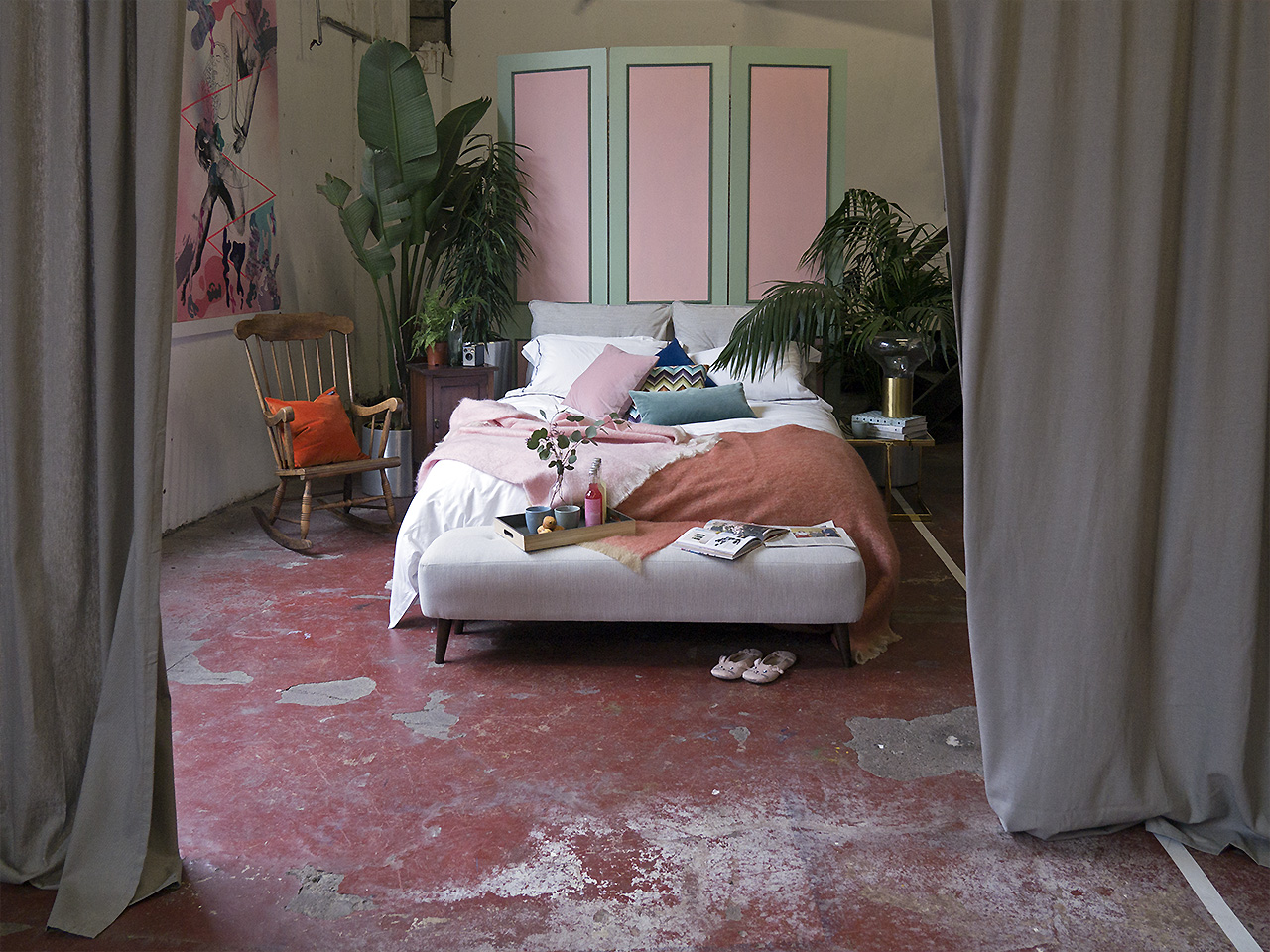 Same room, two different angles, each with a very different feel. Not to mention that the room incorporated a sleeping area, a lounging area, and a dressing area.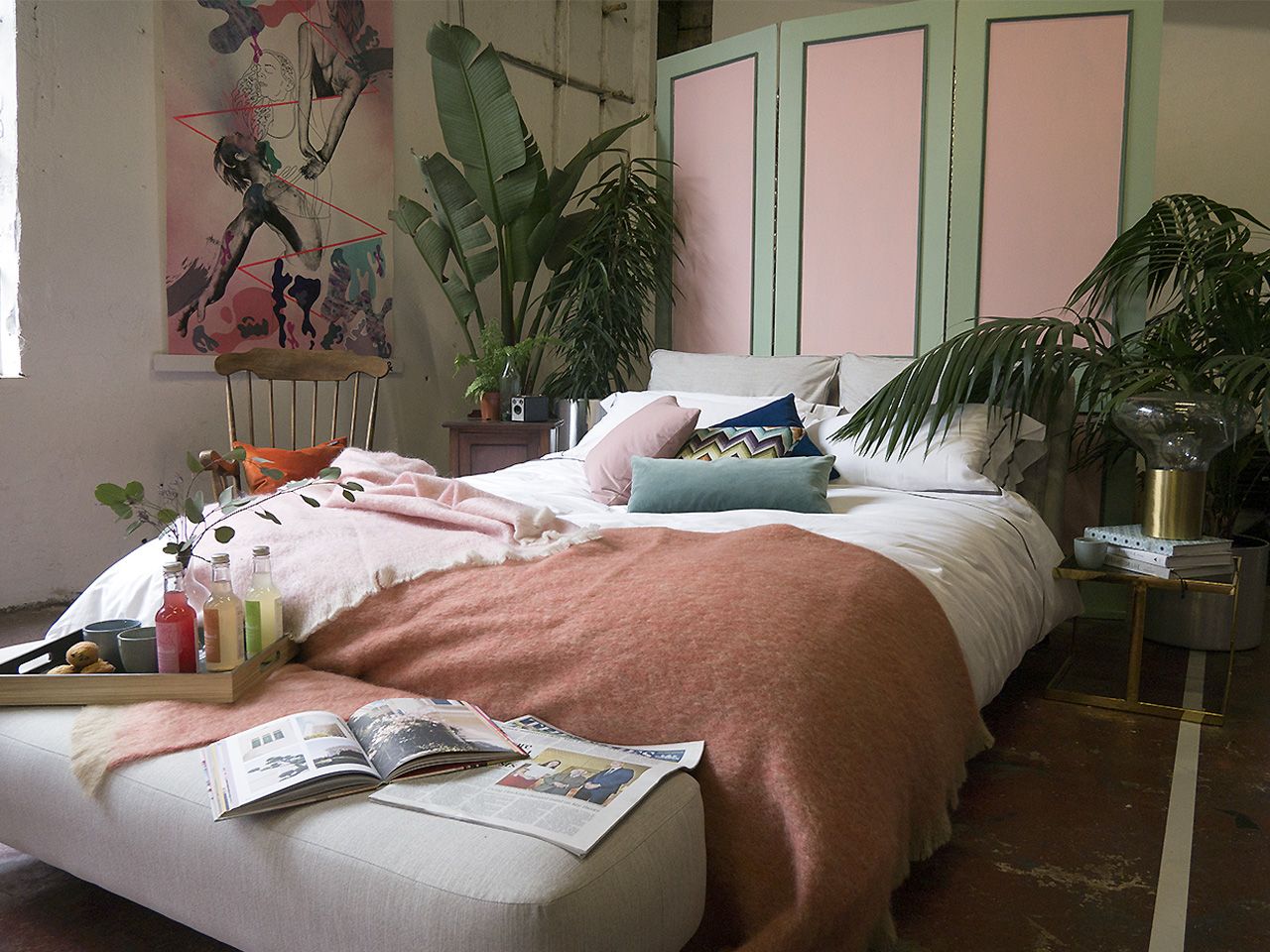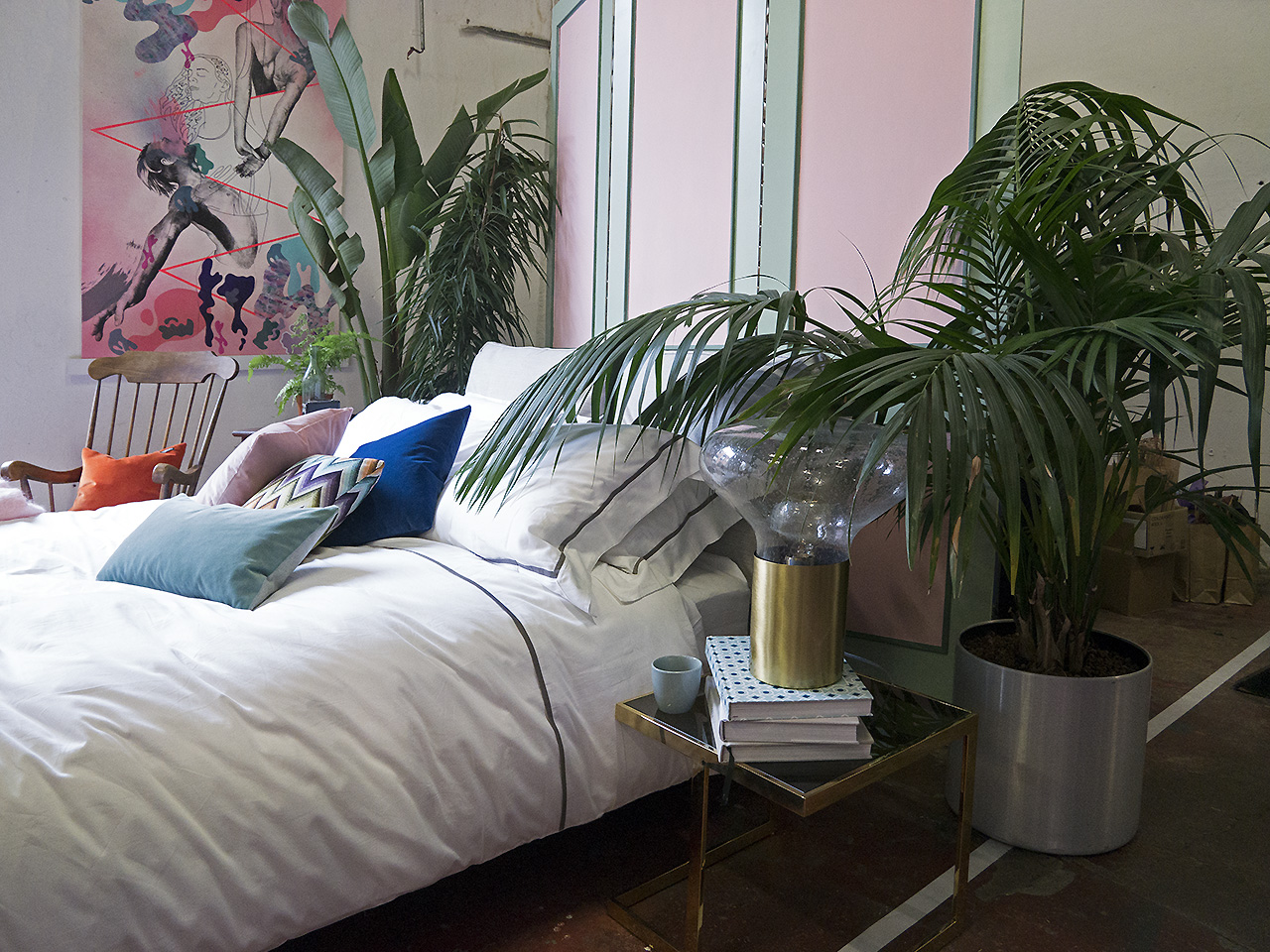 A real treat for me on the day was the opportunity to meet up with some of my favourite bloggers and Interiors Instagrammers that I have come to know through social media. Meeting them in person at last was just fantastic. If you don't already know them, you really should check out their social media accounts. Each have their own distinct style, and it's just wonderful to see so much interiors talent around the country.
https://www.instagram.com/p/BiT_0M_gHzZ/?taken-by=thehousethatwill
Follow The House that Will
Facebook | Instagram | Bloglovin'
A social media photo contest took place throughout the morning, the grand prize of which was the choice of either the Quartz Cuddler Chair in pink or the Marl Cuddler Sofa in tan leather. I couldn't believe my luck when my name was called out as the winner!
Here I am celebrating with Róisín Lafferty and Claire Rushton, head of public relations at DFS!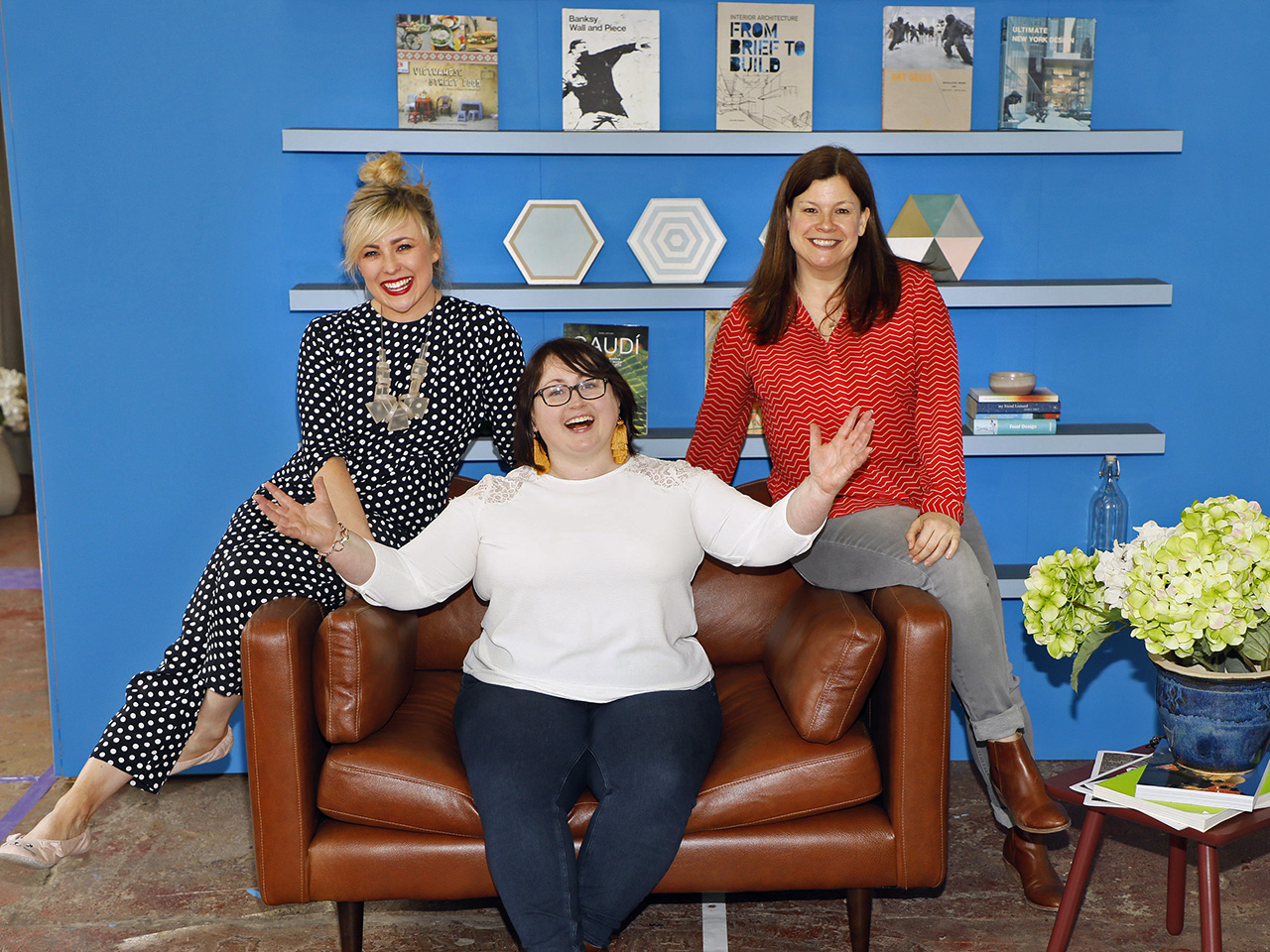 Photo credit: Kieran Harnett.
It won't be a surprise to anyone who knows my interior style that I chose the tan leather option. In fact, Hubby and I had been looking for a tan leather chair for our library that we started decorating late last year. It was something we had put on the long finger because we wanted something really nice for the room - a chair that would look great, but also be somewhere you could curl up with a book for a few hours. The Marl Cuddler Sofa is better than either of us could have imagined.
The Marl is part of a collection designed by DFS in collaboration with French Connection. Taking inspiration from French Connection's clothing heritage, the range features premium fabrics, sharp tailoring, and clean lines.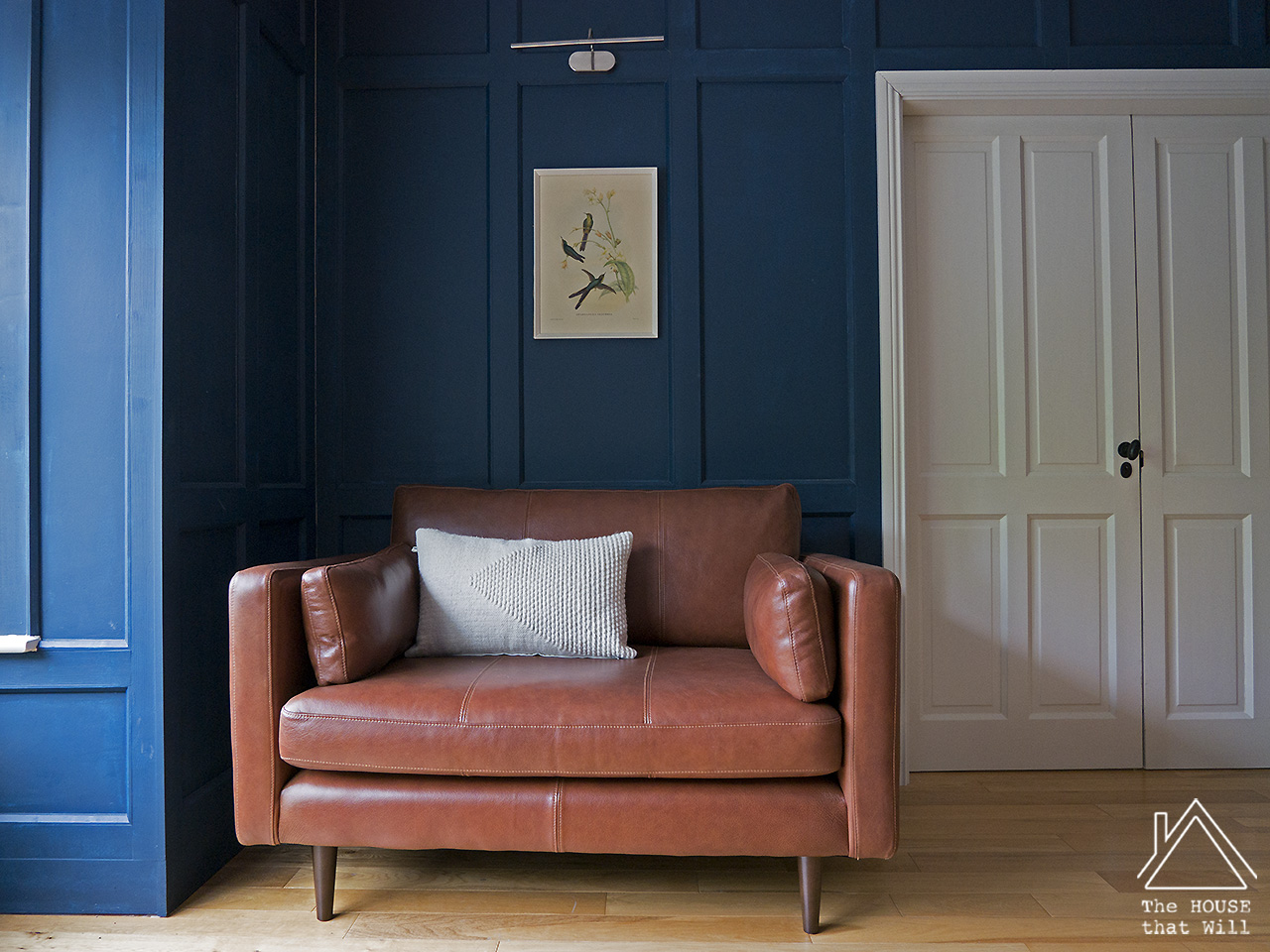 I am beyond thrilled with it! Thank you so much to DFS for this spectacular prize, and to Niamh and Gráinne of O'Carroll Consulting for extending the event invitation to me. Thanks also to all my Instagram pals, who congratulated me with such genuine warmth that they made winning all the more enjoyable. Every time I curl up here with a book, I will think of everyone who contributed to making the event such a memorable morning.

Related Posts:
One Room Challenge: Library Reveal