I say it every time, and yet it always surprises me - time goes so quickly on the One Room Challenge! How are we already at the half-way point? Thankfully, I also feel like we've passed a significant turning point with our downstairs loo (powder room/half bath), when all traces of the old room disappear and I finally start to feel like we're at the point where the new room can begin to appear.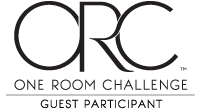 WEEK ONE - WEEK TWO - WEEK THREE - WEEK FOUR - BLM - WEEK SIX - WEEK SEVEN - ROOM REVEAL
A Hole in Our House!
This day last week, we made a hole in our house! It sounds rather dramatic and, though it is a very small hole, it did genuinely feel very dramatic. Especially because it's something we'd never done before. We rented a big SDS drill and, thankfully, it all went well.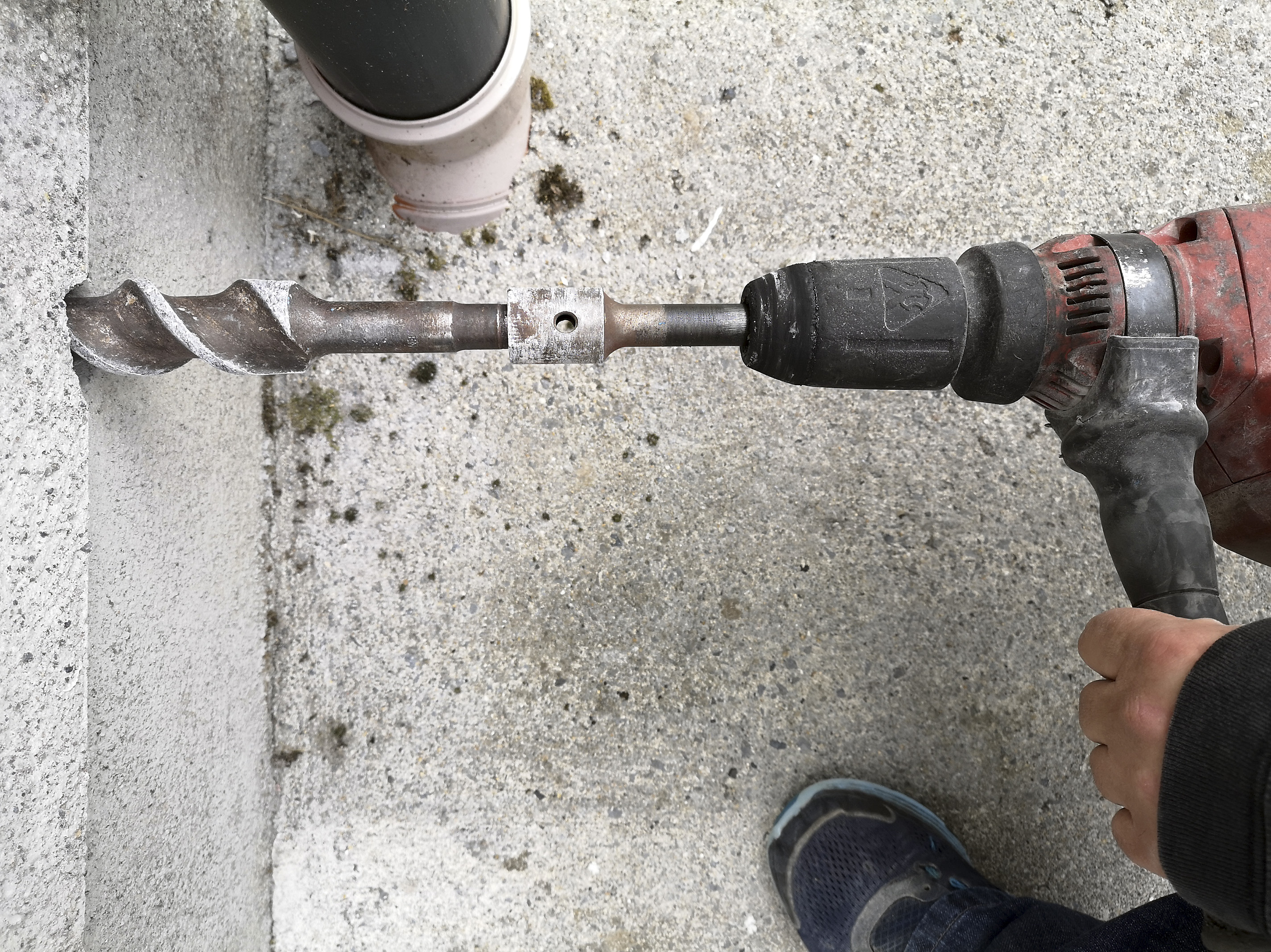 As I discussed last week, the reason for this hole is to run a drainage pipe for our future laundry room.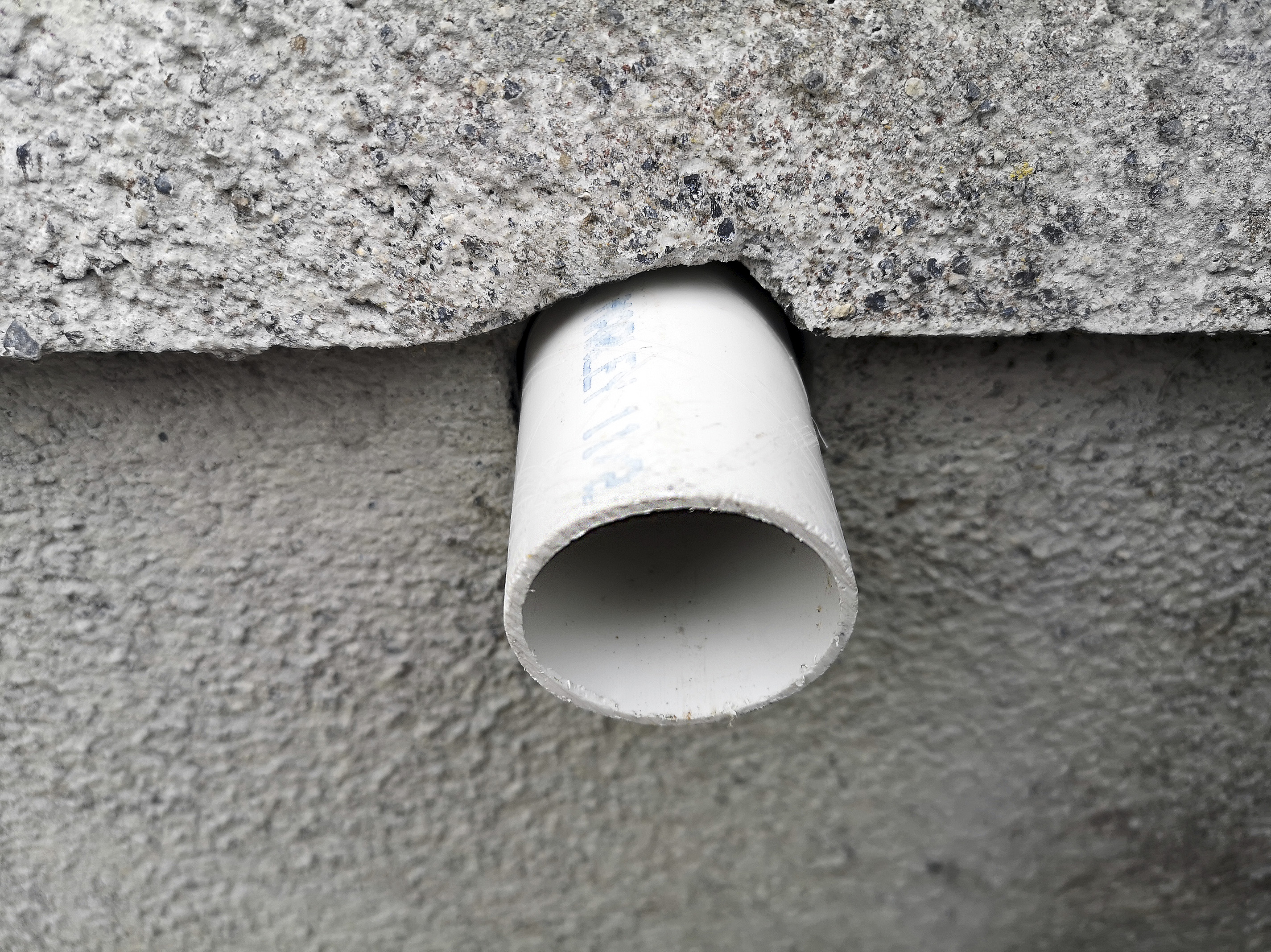 It runs through the loo we are currently working on and into the adjoining hot press (this is an Irish term for an airing cupboard, used for drying clothes) that we want to convert into a laundry room at some point in the future.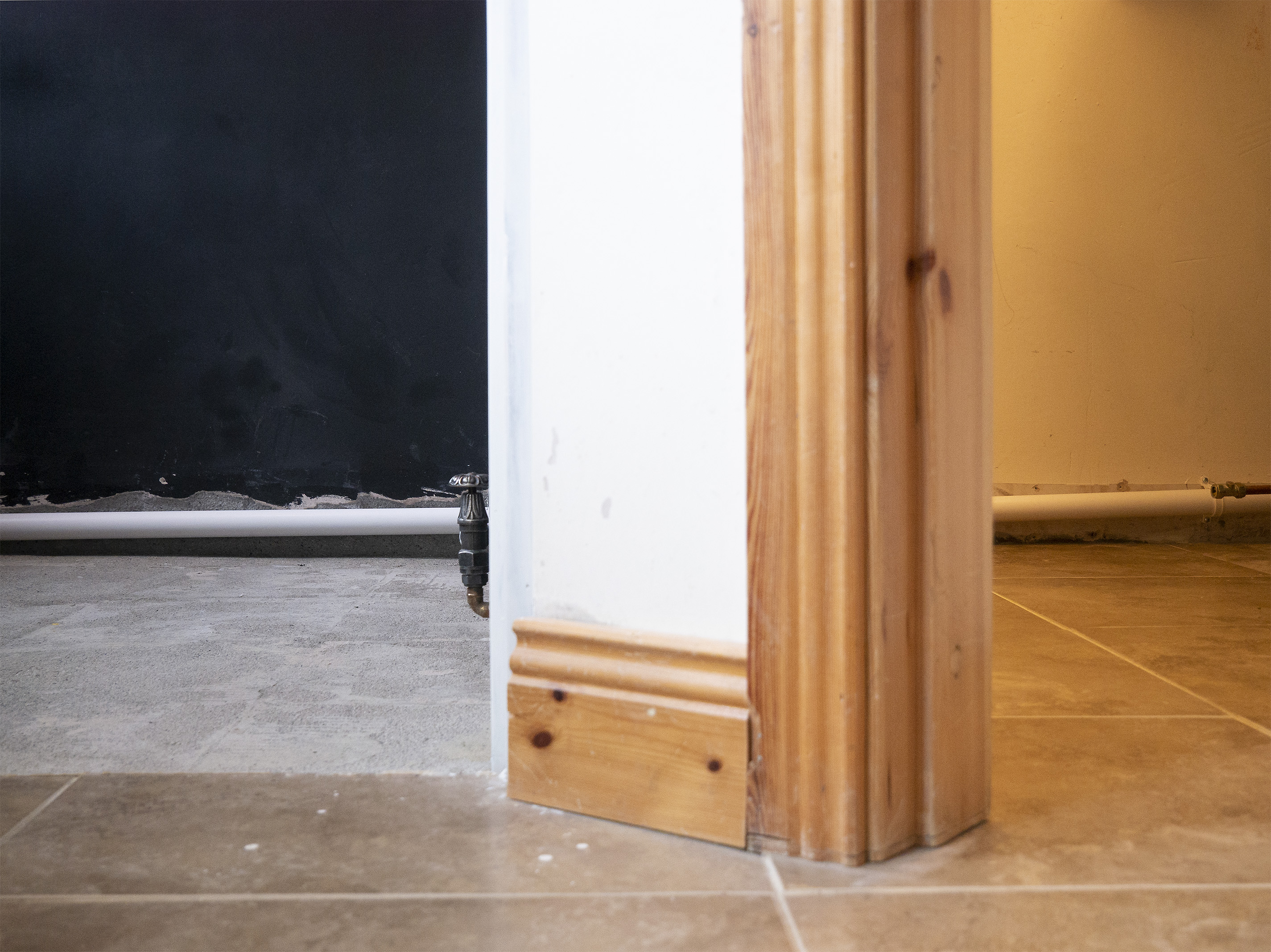 A New Wall
We could just have boxed in that pipe and called it a day, but I dislike boxed-in pipes as I feel they draw attention to themselves more than disguise themselves. Instead, for a more seamless look, we decided to build a new floor-to-ceiling wall.
We started by bolting a wooden framework to the existing wall.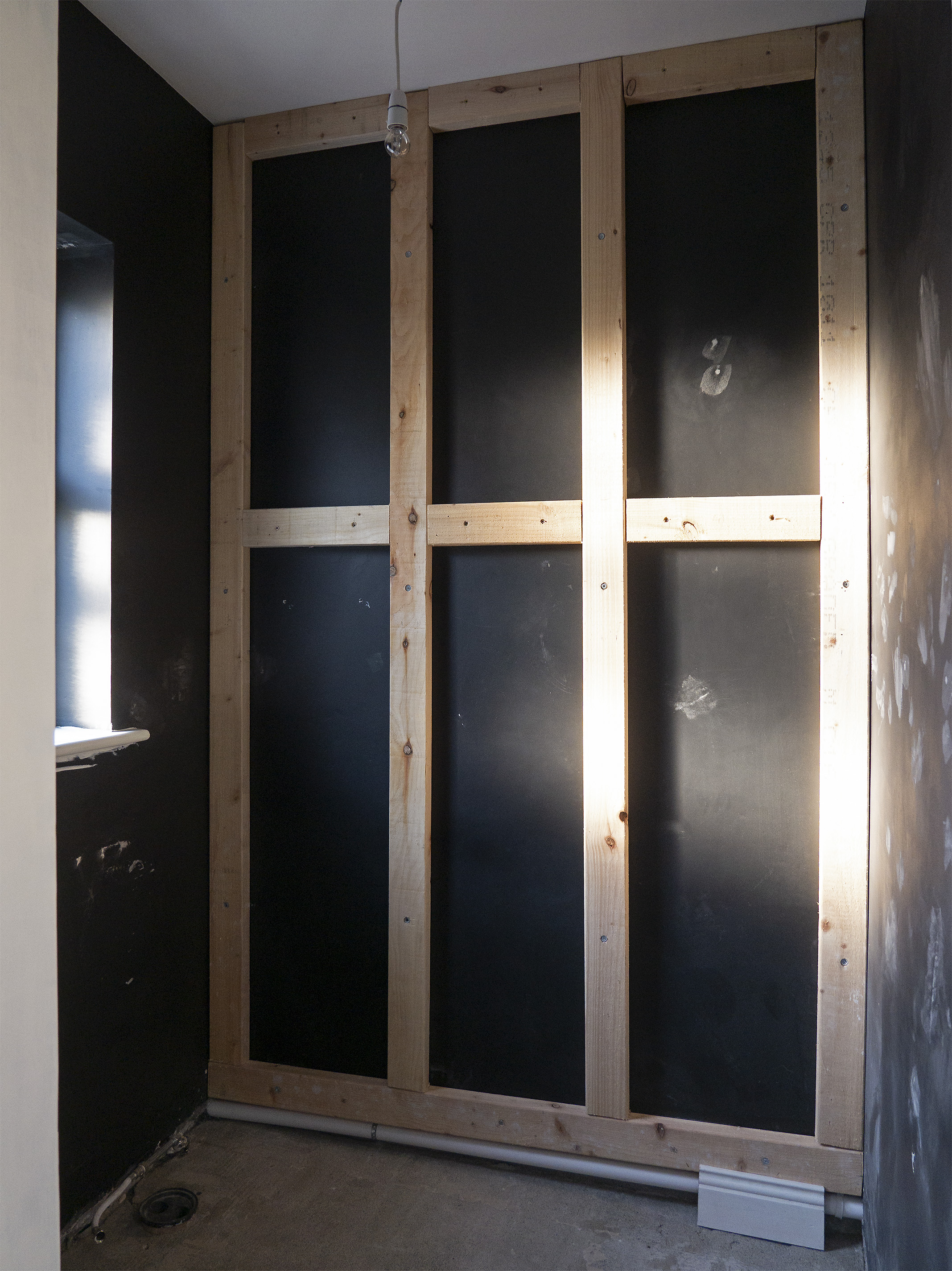 Rather than use plasterboard and bring in a plasterer, as we did when we added a wall in our loft, we decided to clad this wall with sheets of MDF. For that reason, the position of each beam in the frame is carefully calculated so that it will both support the sheets of MDF and also so that the joins between the sheets will be hidden by the panelling we will add later. It's difficult to show how that works at this stage, but we did the same thing in a previous One Room Challenge when we built a new wall in our library.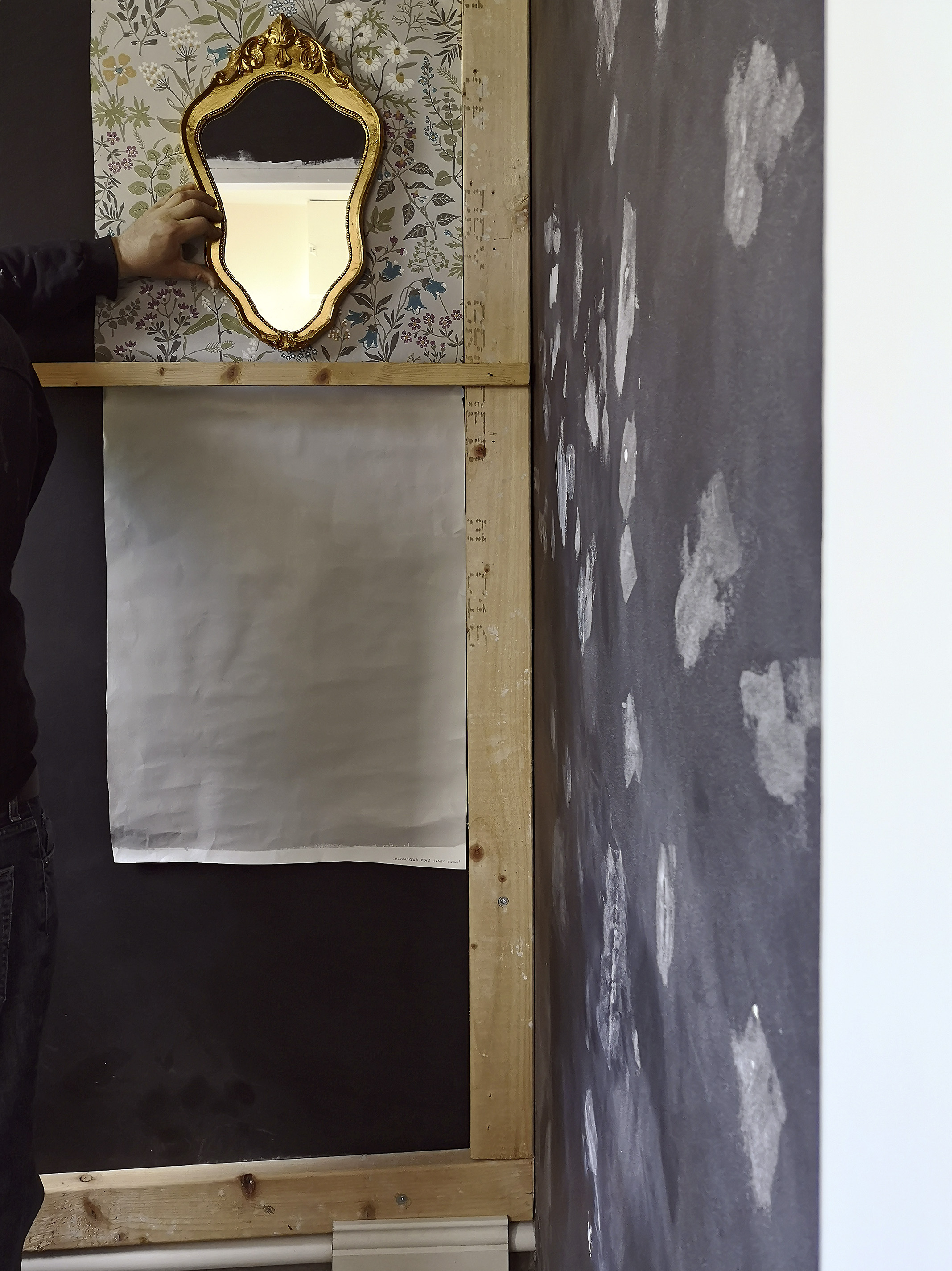 Planning the height of our wall panelling so that we know where we need to position the support beams for our new wall.
Before we closed in the wall, I added a little note for future owners of our house. We always do this when working on the house. It's fun to imagine who might find these, and when - if ever!

The Irish part translates as "People survive under each others' protection"
Unfortunately, when we went to the hardware store, we couldn't get the MDF in the thickness we wanted, so we had to go for plywood. I'll talk more again about why that makes a difference for this project.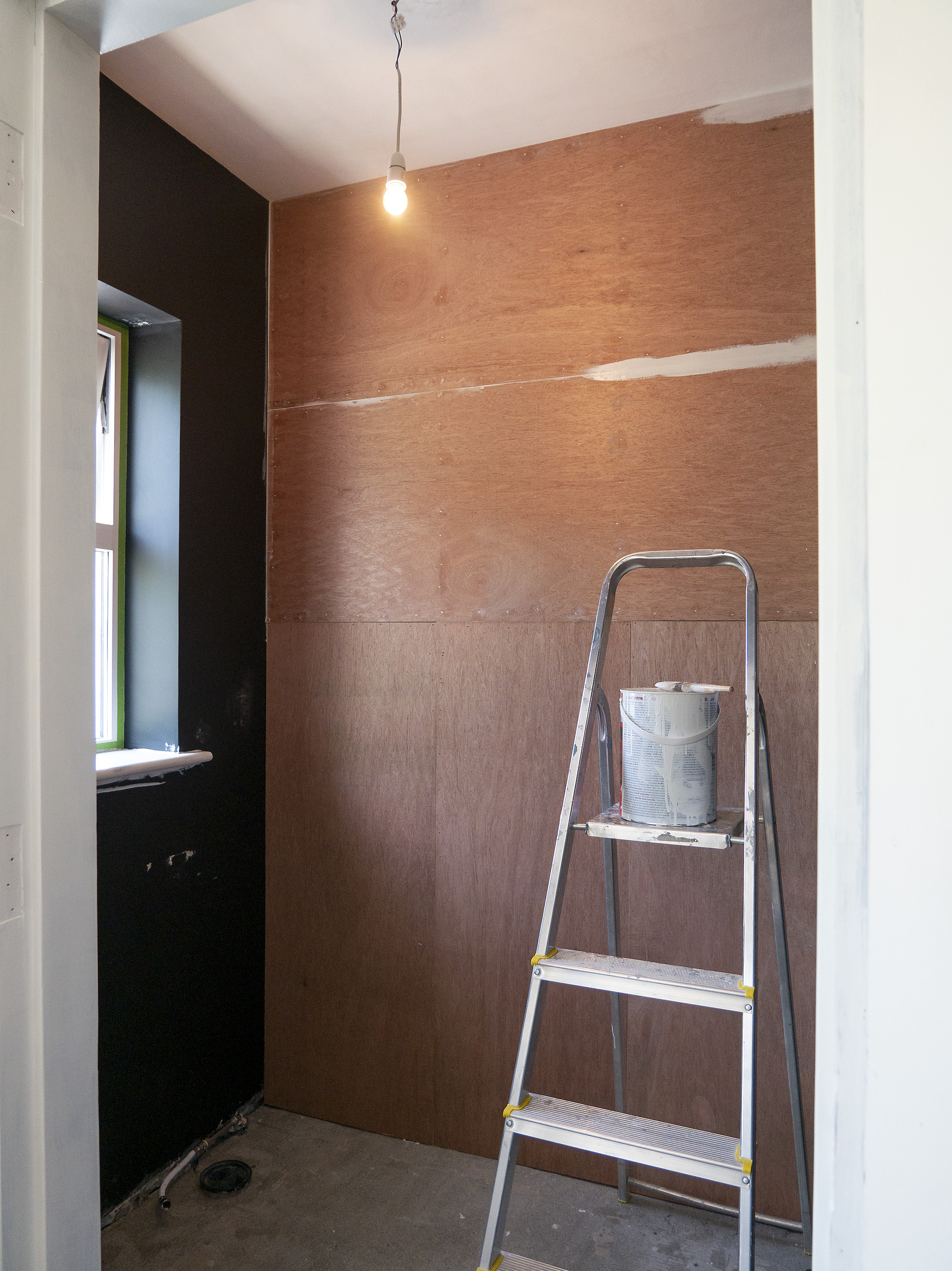 We had hoped to lose less than 10cm off the room by constructing this wall, and I'm glad to say it came in at less than half that - just 4.9cm! It was definitely worth that for the space it will free up in the utility room and for the fact that it will enable us to have a dedicated laundry room in future.
Moving the Light
With one wall shifted, the ceiling pendant was no longer centred in the room. So we moved it a couple of inches to re-centre it (and in doing so discovered that it hadn't been centred in the first place!).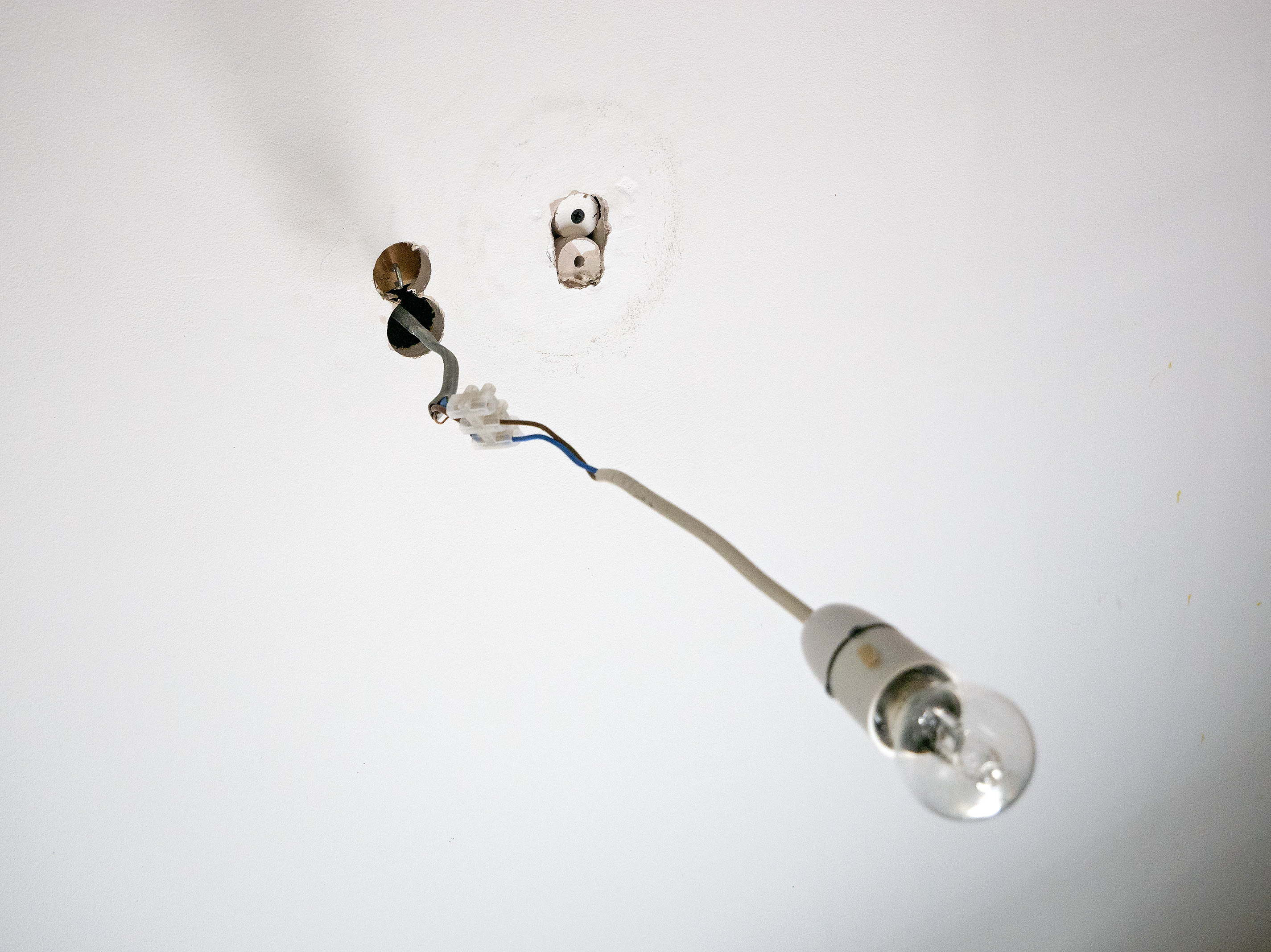 I used the little circles of plaster cut from the new holes to patch in the old holes, and then used filler to perfect the finish.
Turning Point
The real turning point for this room came with its first coat of paint. I primed the plywood wall and painted the ceiling and wall with a coat of white emulsion. This is not the final colour for the room, but as I will be repainting in a lighter colour, this will help knock back the dark colour a little.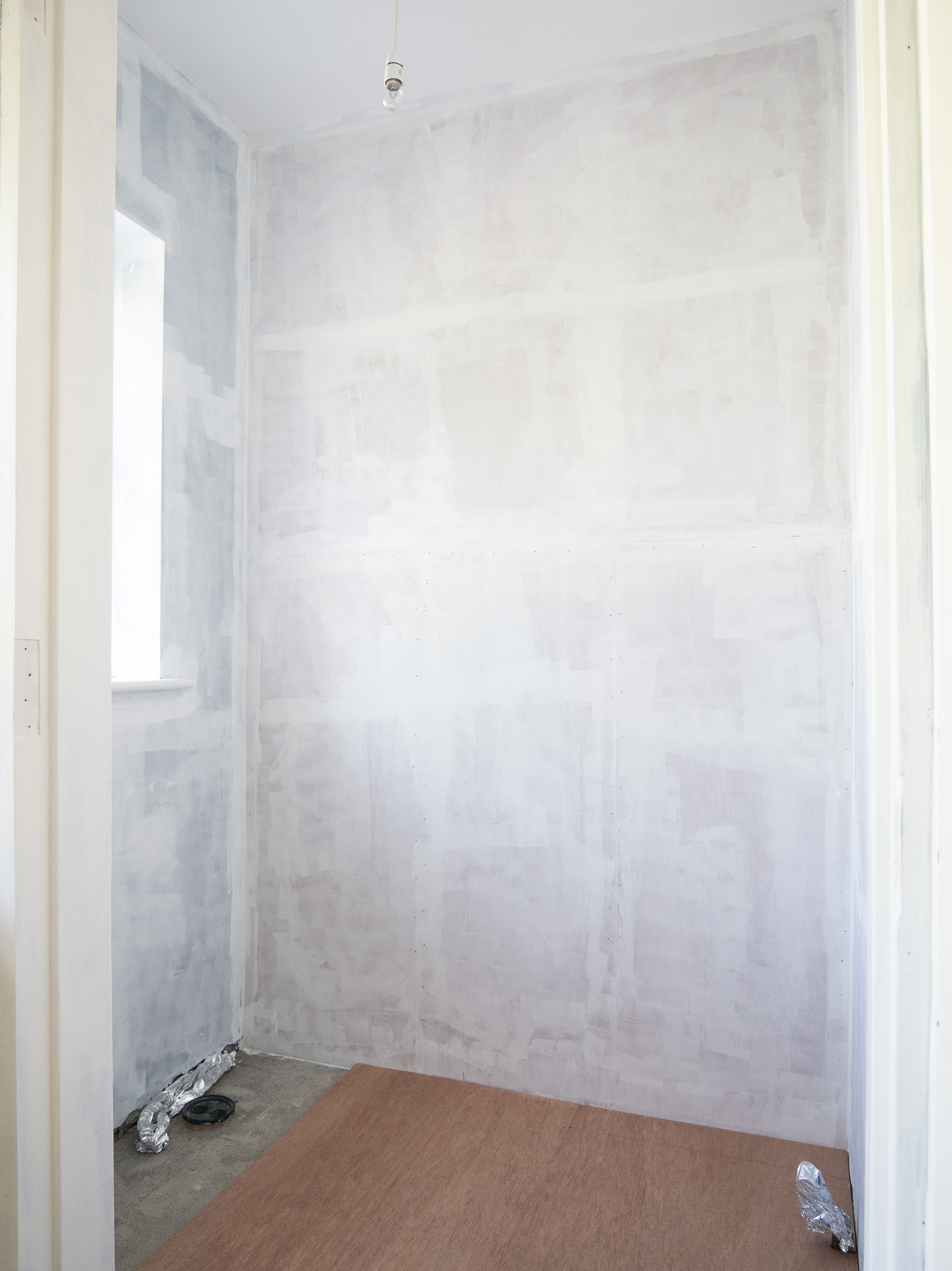 Follow The House that Will
Facebook | Instagram | Bloglovin'
This is the point at which I began to feel like the room was changing. All vestiges of the old decor are gone, and I can more easily picture the new decor in the space. It is like a clean slate.
We have also begun laying plywood to raise the floor level so that there won't be a step down into this room from the next room. Once that job is finished, we can start laying the floor tiles - which will be the first visible part of the new room to go in place. I'm excited to start seeing the "new room" emerge!
That Sinking Feeling
A bit of bad news I got this morning is that, after following up on the whereabouts of the sink I had ordered weeks ago, I learned that it has gone missing in transit. Thankfully, the company are sending out a second one, but it won't get here for at least another fortnight. Wish me luck that nothing goes wrong with the second shipment!
That little mishap has not dampened my motivation, however, as I am now at the point where I can start putting the new design elements into the room. Drop back here next week to see how far I get with that, and don't forget to check in on the other One Room Challenge participants too.

You may also like:
One Room Challenge: Guest Ensuite Reveal
One Room Challenge: Sun Lounge Reveal
One Room Challenge: Library Reveal
One Room Challenge: Craft Room Reveal