I'm so excited about my new 'vintage' cutlery! I had been looking longingly at genuine bone-handled silverware sets for over a year but, no matter how I yearned for them, I knew in my heart that I wasn't prepared to hand-wash them and that they just wouldn't survive the dishwasher. So every time I came across a set in a vintage shop, I reluctantly placed them back on the shelf and walked away. Then while strolling around Galway yesterday, I spotted this gorgeous 24-piece set of cutlery in the shop window of Barna Gifts.
Update: The proprietors of Barna Gifts retired in June 2016 after almost 30 years in business and the store is now closed.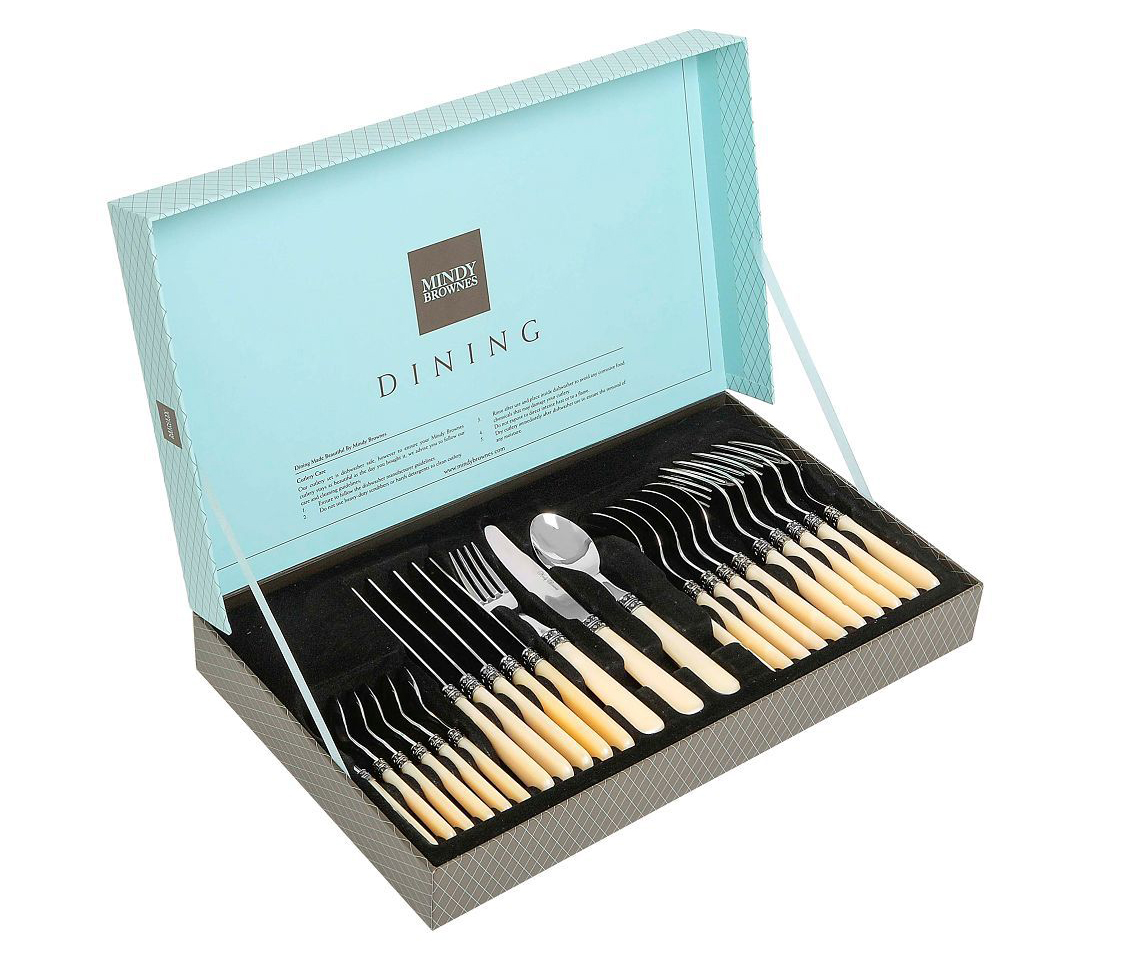 It's a set called Vintage from Mindy Brownes. The styling is indeed beautifully vintage, but the materials used - stainless steel with a pearlescent polyresin handle - are designed for modern life and are therefore dishwasher safe. It's a win-win! 
Better yet, the business is based in the Lake District of County Westmeath, just outside Hubby's hometown of Mullingar. Mindy Brownes are actually a sister company of Genesis (well-known for their pewter wares), designing and developing products and home interiors that are traditional yet timeless.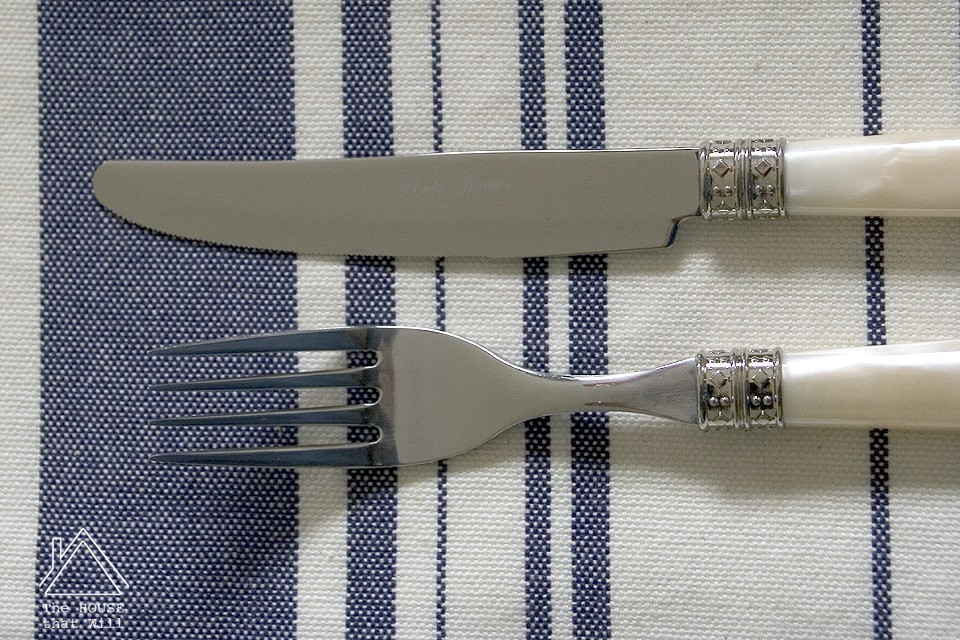 Follow The House that Will
Facebook | Instagram | Bloglovin'
I'm kinda in love with them!
Last summer, during a trip to the UK, I picked up this dinnerware set in Asda.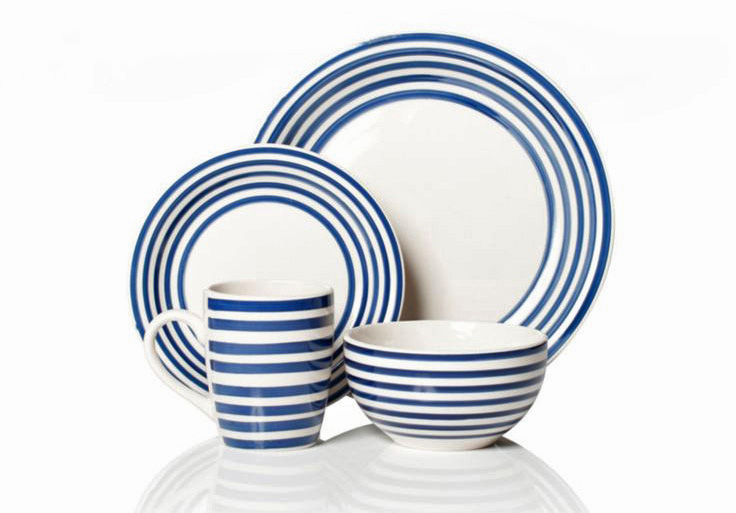 The dinnerware and cutlery combined remind me of my grandparents' kitchen and create that warm nostalgic feeling for me that just says to me, "I'm home". It's funny how sometimes the smallest things can make such a big difference.
I think I'm going to be smiling all the way through breakfast tomorrow morning.