Spring is a time for renewal, and it's the season that usually spurs us into clearing out the old and making a clean fresh start in our lives and in our homes. I'm one of those people who hates a messy house, but who also hates cleaning! Thankfully, my desire for a clean and tidy home takes precedence, but my dislike of household chores means that I am always trying to find the quickest and easiest way of getting the job done. So, today I'm sharing my Top 3 Tips for cleaning up around the house.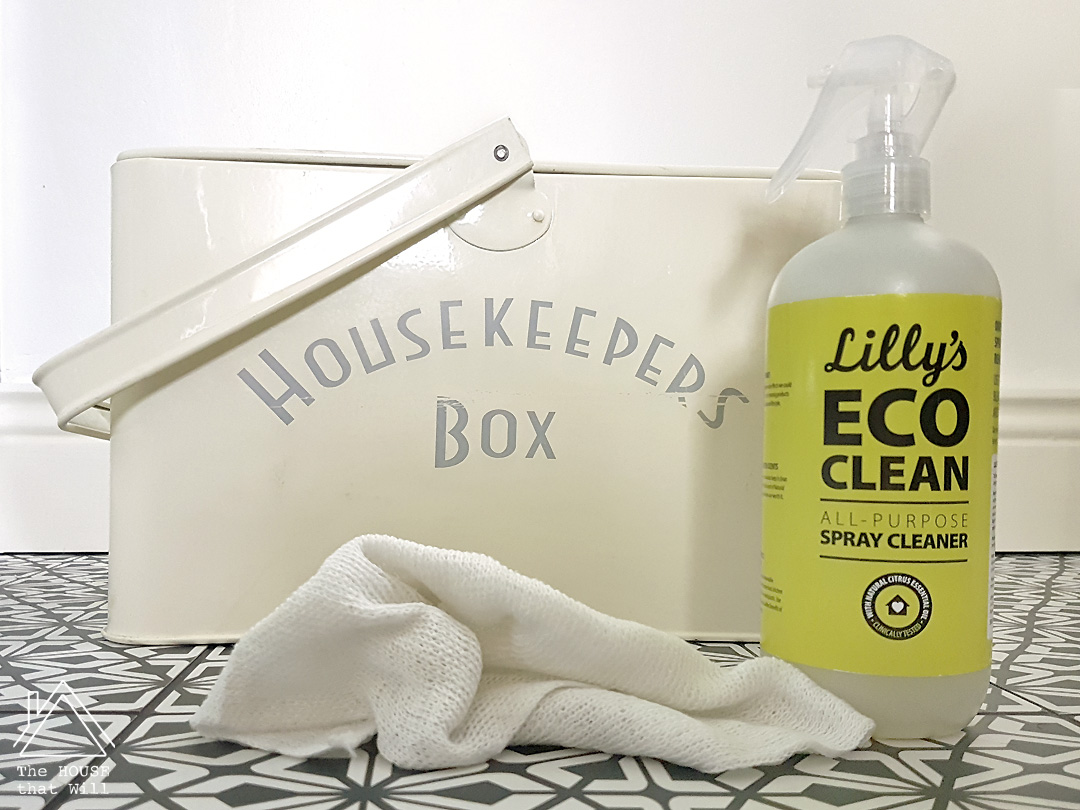 This Housekeeper's Cleaning Caddy is so handy! I put my all favourite cleaning products, cloths etc. in it, making it so easy to work from room-to-room. I bought it so long ago that I forget where I got it, but you can find a similar one here: Cream Retro Vintage Enamel Housekeeper Cleaning Caddy
 (affiliate link). 
Vacuuming
Having a dog means a life-long commitment to vacuuming! Our little guy sheds - a lot - and so I need to vacuum the main living areas at least once a day. Now, I'm lucky enough to have the Beam built-in central vacuum system in our house, which has many advantages: the motor and bin are installed in the garage, which means that I don't need to drag a motor and power cables around with me when I do the vacuuming, it prevents dust and allergens being recirculated into the air indoors, it is very quiet, and it only needs to be emptied a few times a year. So far, so good. However, its one down side is the 9m (30ft) hose. It's great for doing larger jobs, but every time I use it I need to unfurl the hose, plug it in, move it to another socket when I go from one room to another, and then roll it all up and put it away. That means that when it comes to doing quick jobs, it feels like I spend more time wrangling with that hose than I do actually cleaning the floors. I wanted something I could just pick up and run around with, and so last year I decided to get a cordless vacuum.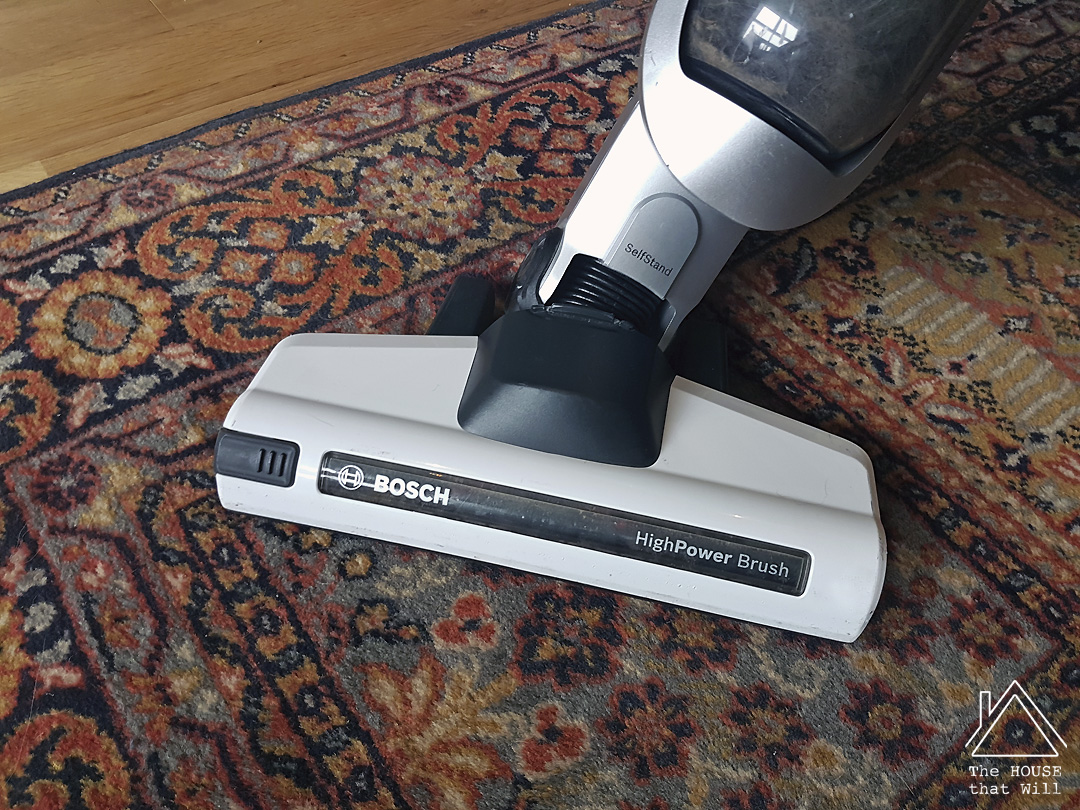 I never thought I would hear myself say this ... but I love my new vacuum cleaner! I went for the Bosch Athlet BCH625KTGB after reading reviews about how good it was for dealing with pet hair. Being spoiled with having the Beam system, I wasn't overly optimistic about how well a smaller vacuum unit would perform, but I was pleasantly surprised. It is very lightweight and manoeuvrable, is self-standing, and does not need a docking station to recharge it (just plug the cable directly into the back of the unit). I usually empty the 0.9l bagless bin once a week, and that's with daily use and a lot of long pet hair. The rotating brush works well on all our hardwood floors, tiles, and rugs (without lifting the rugs off the floor!) and it has a good battery life that has never run out on me yet. I do notice that dust gets vented out of it occasionally if the bin is getting full, so that's definitely where the Beam system wins out. But I think it's telling that it's the cordless vacuum that I use more now on a daily basis. Before getting the cordless, I used to put off vacuuming as long as I could get away with it (usually a couple of days max because of the dog hair); but now that it's easier to do the smaller jobs, I don't mind doing a quick vacuum every day - or even a couple of times a day during those times of the year that the dog is shedding. So basically I now get to enjoy a much cleaner house with much less effort! 
Meet the culprit! 
https://www.instagram.com/p/BJXyQDfBMet/?taken-by=thehousethatwill
Follow The House that Will
Facebook | Instagram | Bloglovin'
Mopping
Another job I hate (but which needs doing more often when you live with a dog) is mopping the floors. Those mucky paw prints don't clean themselves! Thankfully, a professional floor expert came to my rescue by recommending a new way to wash floors. Eddie Lane, the guy behind Dunrite Floorcare who did such a fantastic job restoring our limestone kitchen floor (read all about that here), introduced me to Dan Mop.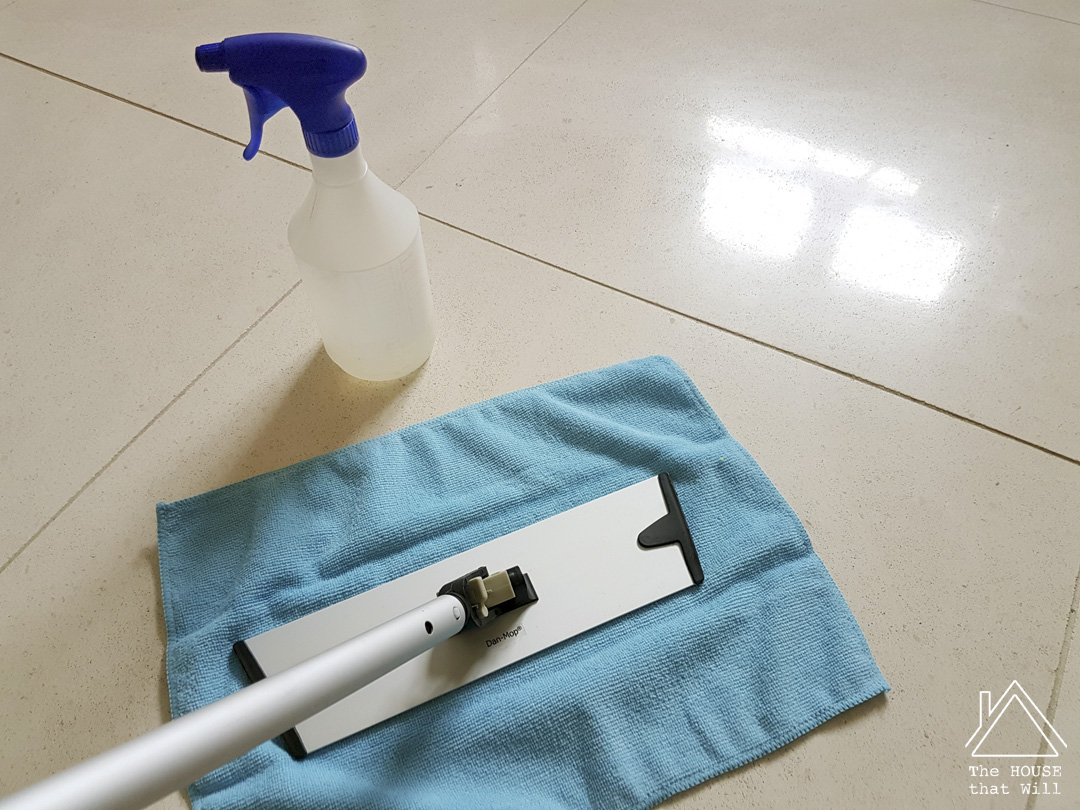 It is a super-slimline, extremely manoeuvrable, aluminium mop with a telescopic handle. The mop head is perfectly shaped to get into every nook and cranny, and it uses velcro strips to grip a cleaning cloth. To clean the floor, simply spray a fine mist of your favourite cleaner from a bottle, allow it to work for a few moments, then wipe with a microfibre cloth attached to the mop. No more buckets of dirty water to deal with! Plus, because you're not soaking the floor, it dries almost immediately. When you're done, simply rinse the cloth or toss it in the washing machine. I colour-code my floor cloths so that what I use on the bathroom floors is kept separate from the kitchen floor etc. Made in Denmark, this simple but ingenious mop system is available to buy from the Dunrite website.
Chemical-free Cleaners
Over the years, I have become very aware of the effect of chemical cleaners on my health: harsh bathroom cleaners irritated my airways, causing me to cough and wheeze, and handling wet laundry washed in big-brand detergents and fabric softeners made my skin feel itchy and raw. I had tried several times to switch over to eco-friendly products, but always found them to be ineffective at cleaning, so I reluctantly continued using conventional products. But then I discovered the Lilly's Eco Clean range of cleaning products, and it changed everything.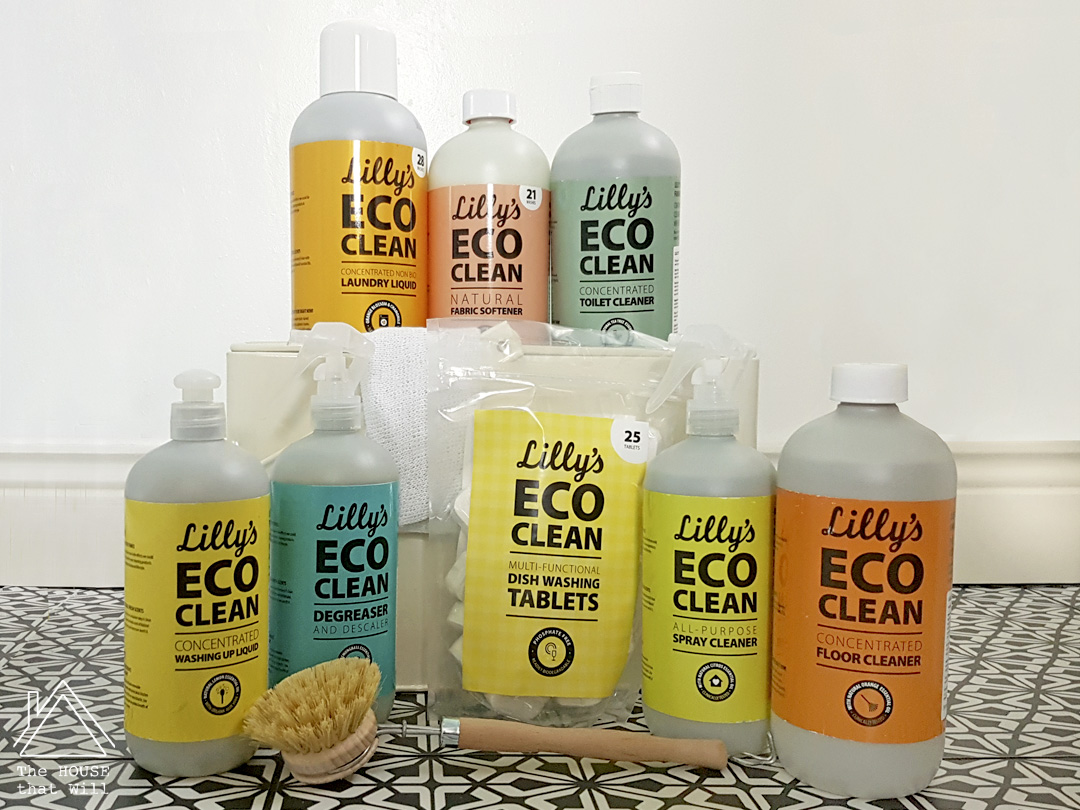 These products are not only friendly to our health and the environment - but they actually work! I can honestly say that I consider not one of these products a compromise over conventional cleaners. These products make me feel less guilty about my impact on the environment, are more compatible with our septic tank system, and our house is free of harmful chemicals and nasty artificial fragrances. Plus, they're made by a small company right here in Ireland. You can order Lilly's Eco Clean products direct from the website or from over 200 stockists nationwide.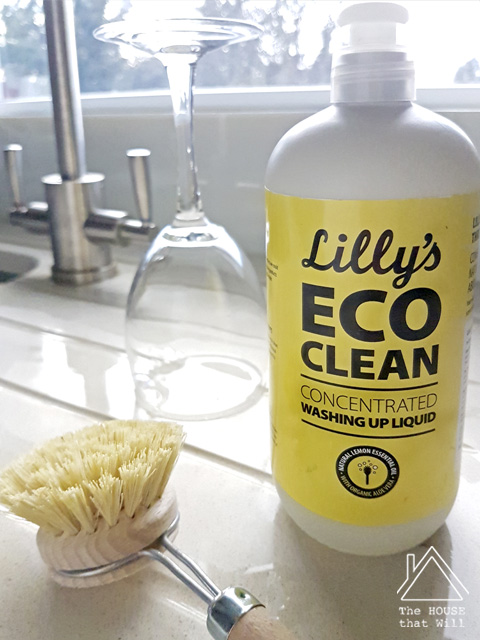 I hope you found something to takeaway from today's post to help make the daily chores that little bit easier or more efficient. And if you have some ideas to share, I'm all ears - anything to reduce the time and effort I spend cleaning!

Related posts:
Book Review: Love the Home You Have