It's not often that we get something for our homes that benefits our health, the environment, and our wallet all at the same time. But I recently found something that does all of that: a water filter. 
You have to be living under a rock to be unaware of the serious concerns regarding the provision of safe, clean drinking water in Ireland. There have been those infamous outbreaks of cryptosporidium here in Galway, and hardly a region in the country that has not experienced routine "boil water notices". That's before we even get to the controversial matter of enforced fluoridation of the water supply. Long story short, I  just don't trust that our tap water is safe to drink. So, for the past ten years, we have bought bottled drinking water instead. 
However, every time I put out the recycling bin, it bothered me to see the amount of empty water bottles inside. It is estimated that about 8 million tons of plastic make their way into the oceans each year. A zoologist I know who has worked in Antarctica once told me about the animals and birds who are dying as a result of ingesting plastic and other human waste, even in the most isolated parts of our planet. The sad thing is that most of that plastic is so unnecessary, and yet there seemed to be no way around one of the greatest sources of disposable plastic in our house: water bottles.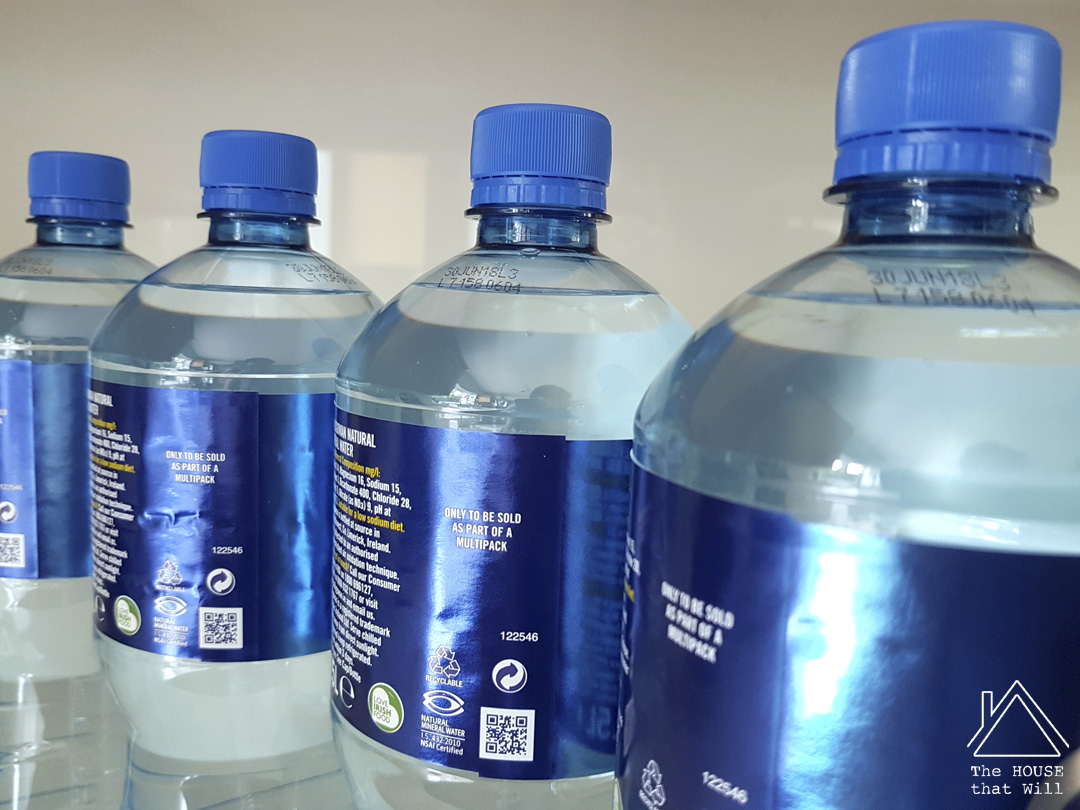 Our plan was to get a water filter installed in the kitchen at some point, but the anticipated expense meant that we kept putting it on the long finger. That is until it came to a head a few weeks ago. We are getting our driveway resurfaced soon and we didn't know if installing the water filter would require a dedicated water supply. If so, that would mean digging and associated groundworks outside, which we obviously wanted to complete before starting work on the driveway. So we started to look into our options.
We were pleasantly surprised by a quote for €450, including installation, as we had expected the cost would be at least twice that figure. Not only that, but Hubby had sat down and worked out that we spend up to €600 annually buying bottled water, so a water filter would pay for itself in no time. And the icing on the cake? It didn't require a dedicated water supply, so we didn't need to dig up our driveway. With so many positives going for it, we decided to have it installed right away.
Reverse Osmosis
We opted for a reverse osmosis (RO) water filter. Reverse osmosis uses a semi-permeable membrane that allows water molecules to pass through, but not the majority of contaminants.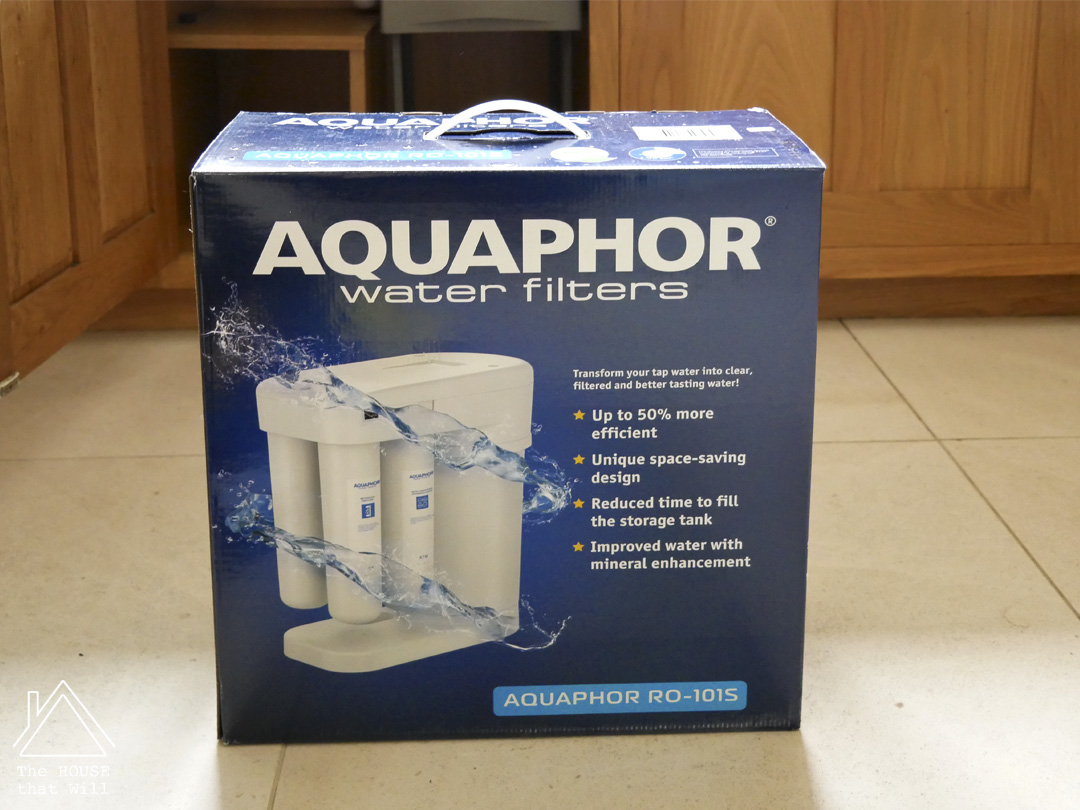 The specific model we had installed, the Aquaphor DWM-101S Morion, uses a tiny 0.1 micron filter to remove impurities to a higher standard than required by the WHO, EU, EPA, or HSE, including:
hardness (limescale)
sediment, such as rust, sand, mud, pollen
chlorine, chloroform and other organic chlorine compounds
metals and heavy metals: iron, lead, mercury, copper, aluminum
petrochemicals
phenols
nitrates, nitrites
pharmaceuticals, including hormones and antibiotics
bacteria
viruses
cysts (including cryptosporidium)
Galway Water did the installation for us, and I am more than happy to recommend them based on our experience. They were patient with us on the phone as we asked lots of questions, provided a top-quality product, and the installation was very neat. Our undersink kitchen cabinet required some reconfiguration to accommodate the water filter, and the plumber asked our permission before he touched anything. We've had several other trades who have drilled or cut into our fitted furniture without even letting us know, so we very much appreciated that our home was treated with respect. And I guess that I should clarify that this is not a sponsored post; just a very satisfied customer.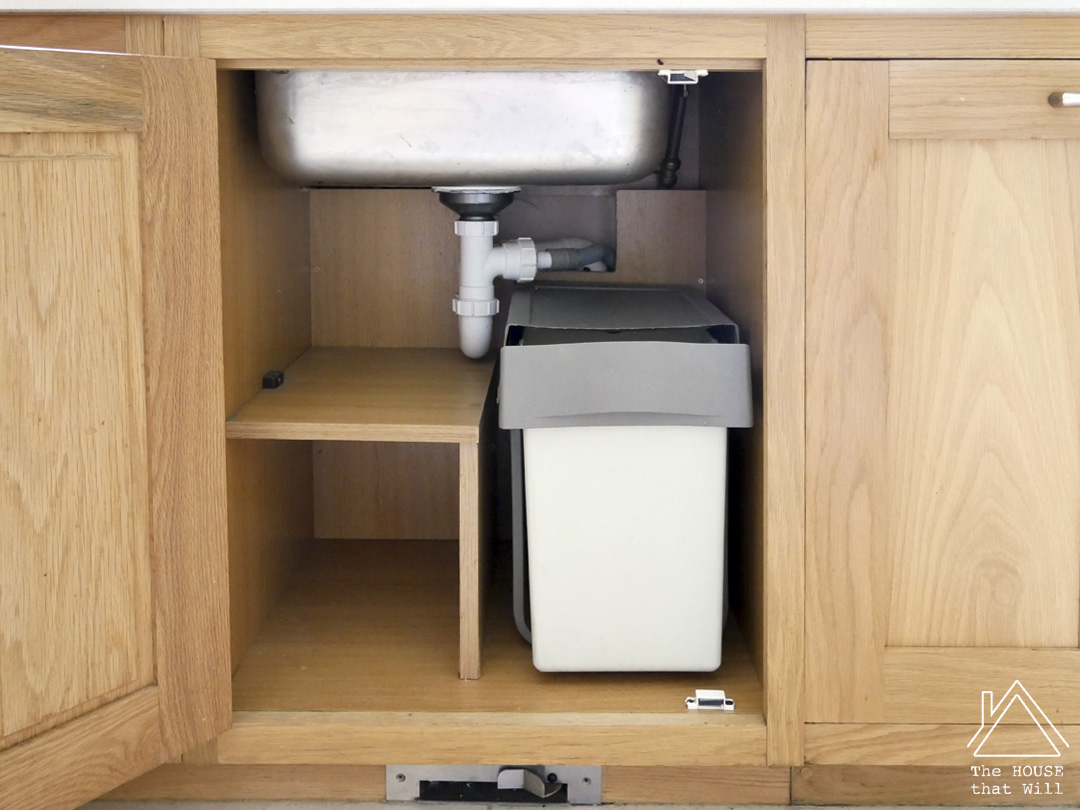 Before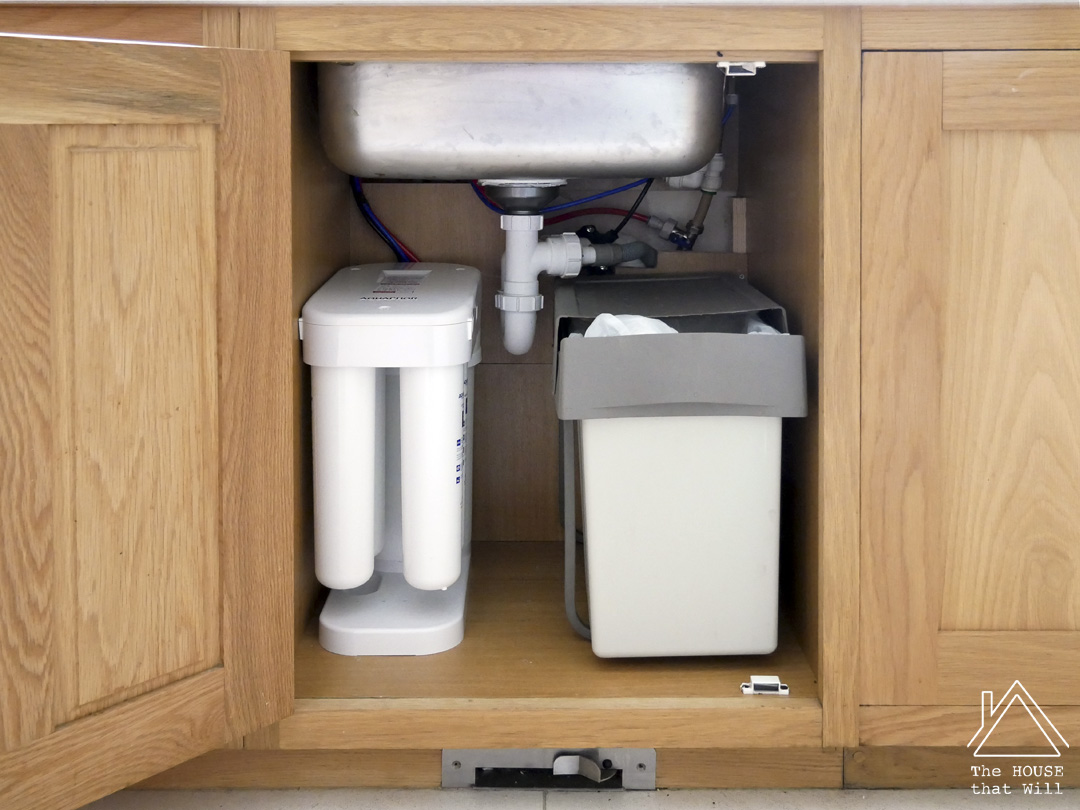 After
Triflow Tap
The filter system we got included a dedicated filter water tap.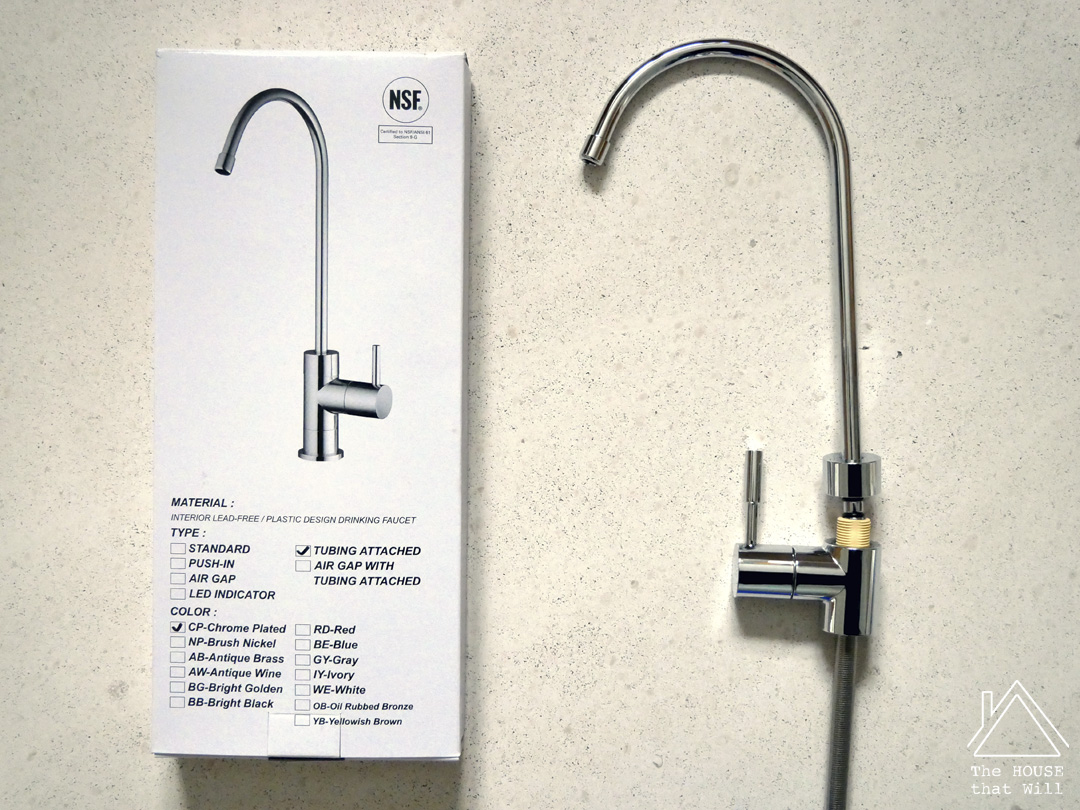 However, we didn't want to drill another hole in our quartz worktop or to have two taps at the kitchen sink. Instead, we wanted a triflow tap that delivers hot, cold, and filtered water all in one. The tricky thing was that we couldn't find any to would work with a low-pressure hot water system, as found in most Irish homes. But, once again, Galway Water came to the rescue and had in stock a tap that not only suited, but which was almost identical to our existing tap. We were thrilled!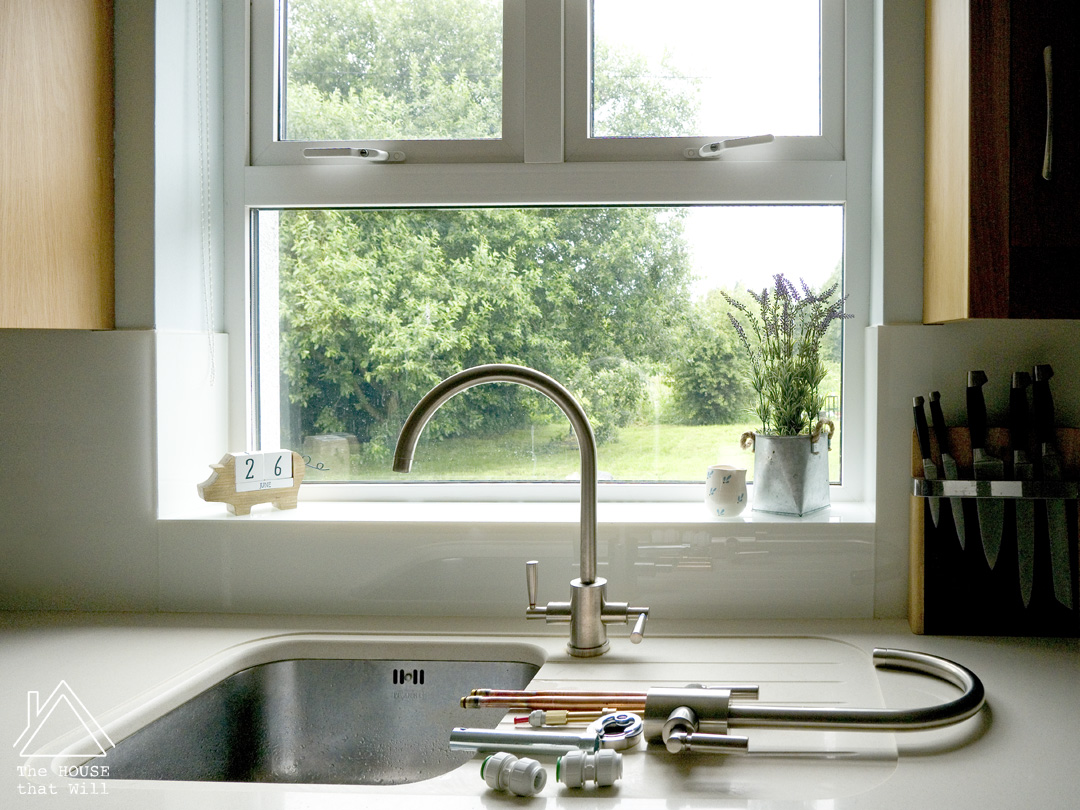 Our original tap was the Franke Olympus, and I really liked the simple elegant design and the silksteel finish. The new tap is the Abode Atlas in a brushed steel finish. Both are monobloc taps, so the new one could be installed using the existing hole in the worktop.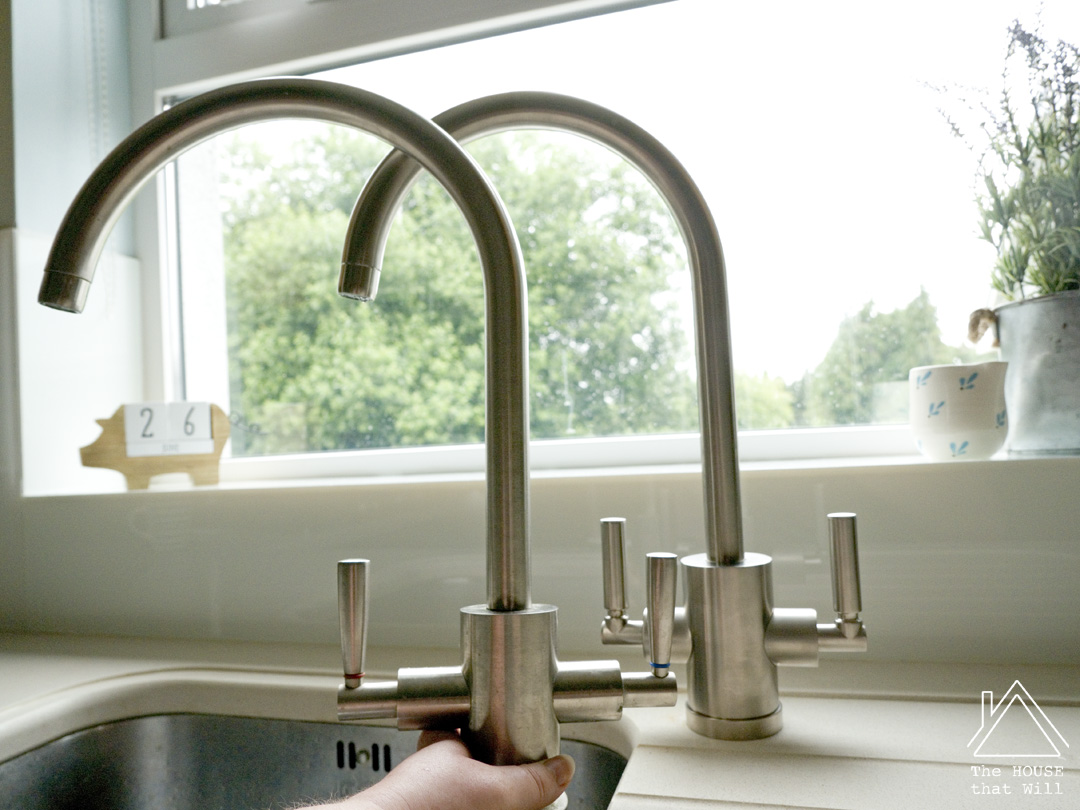 The filtered water is tapped by pushing backwards on the cold water lever; pulling forwards taps the unfiltered mains water.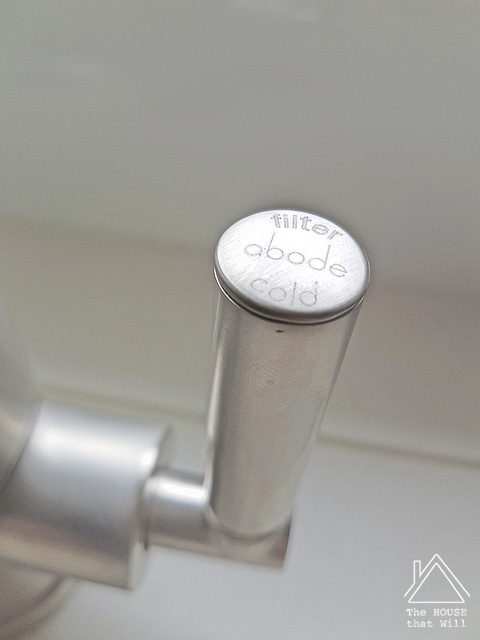 I've noticed that a lot of filter taps have a very low rate of flow, with water slowly trickling out of the tap. The system we have, however, stores 5 litres of water at all times, and so maintains a good flow rate.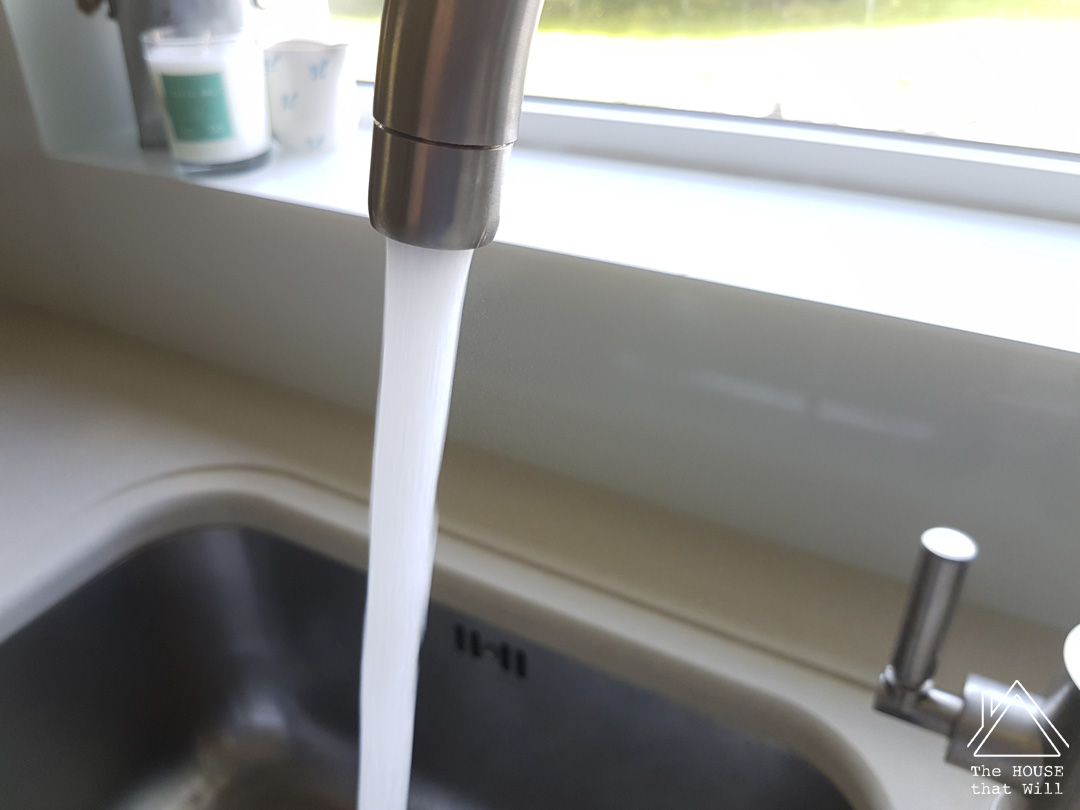 Mains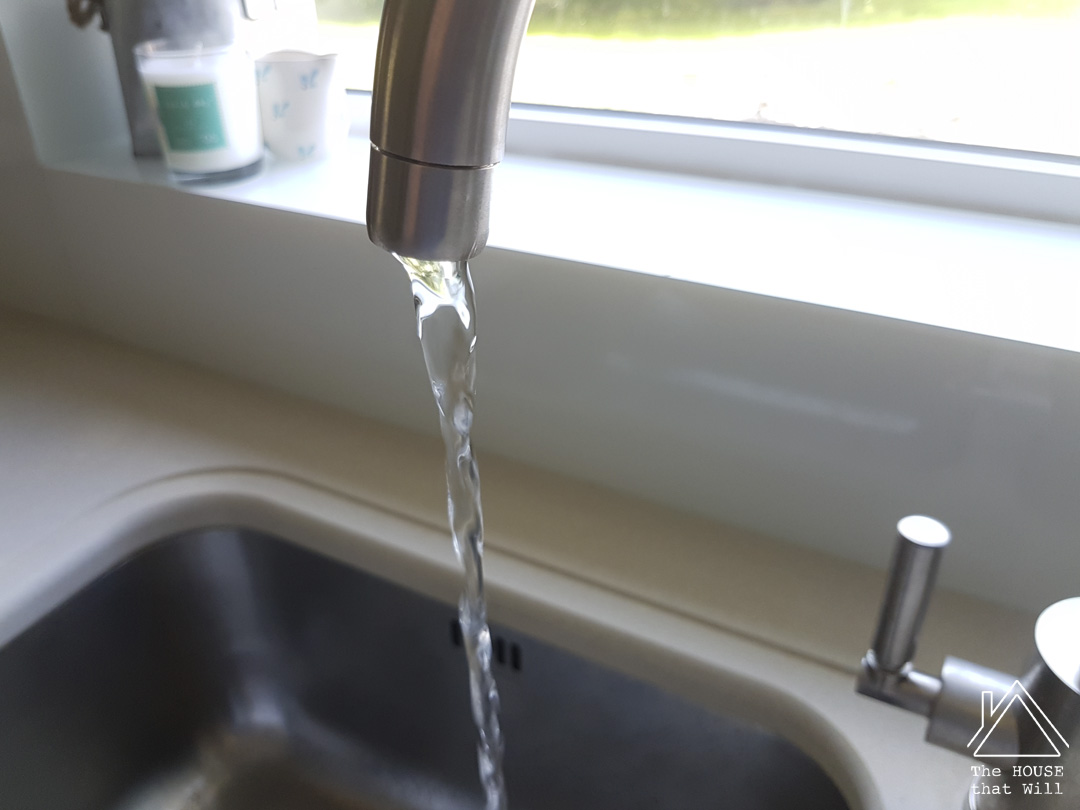 Filtered
It feels so good now to have safe, pure drinking water available on tap and to have reduced our plastic waste by about a third.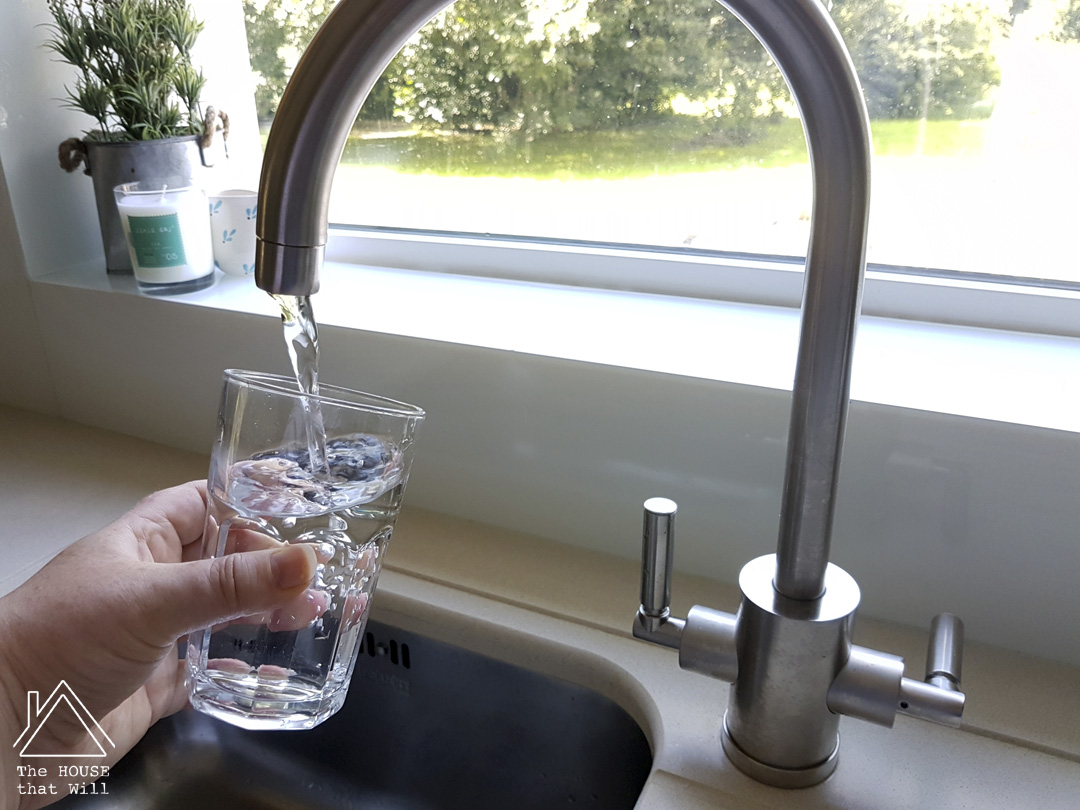 Follow The House that Will
Facebook | Instagram | Bloglovin'
So if you too are concerned about water quality, and have been contemplating getting a water filter installed, I say go for it! It is convenient to have, and is easy and relatively affordable to install. Moreover, it will save money compared to purchasing bottled water and, given the changes being made to bin collection charges in the country, may help reduce costs there too. Very few additions to our home can claim to do all that!

You may also enjoy: