We have had so much work to do in the house since we moved in that we have largely ignored the garden, which is a shame since it's one of the things that attracted me to this house. I had lovingly tended the small garden in our previous house until I ran out of space for all the things I wanted. I was determined to have a larger garden after that, but I think I overshot it this time because the garden here is not only sizeable, but the starting point is basically a field. In other words, it's a lot of work.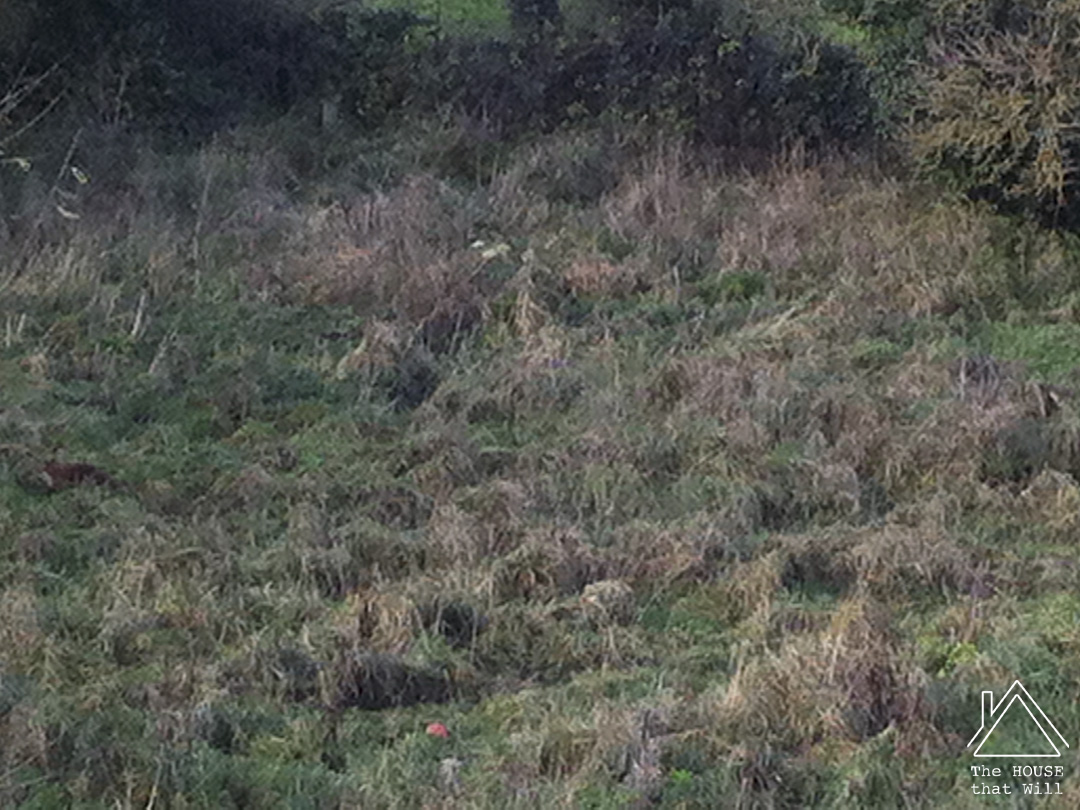 An old phone pic of our garden when we first moved in. If you look closely, you will see a fox on the left.
However, gardening is work I enjoy, and I have been doing it for as long as I can remember. My parents tell stories of me trying to "help" in the garden from the age of two. Of course, rather than sow nicely-spaced seeds in a row, I spilled them all in one spot. To save wasting their seed, my parents instead gave me paper seed packets filled with dried herbs from the kitchen. Alas, I wasn't fooled, and insisted on having the same seeds as they were putting in the ground!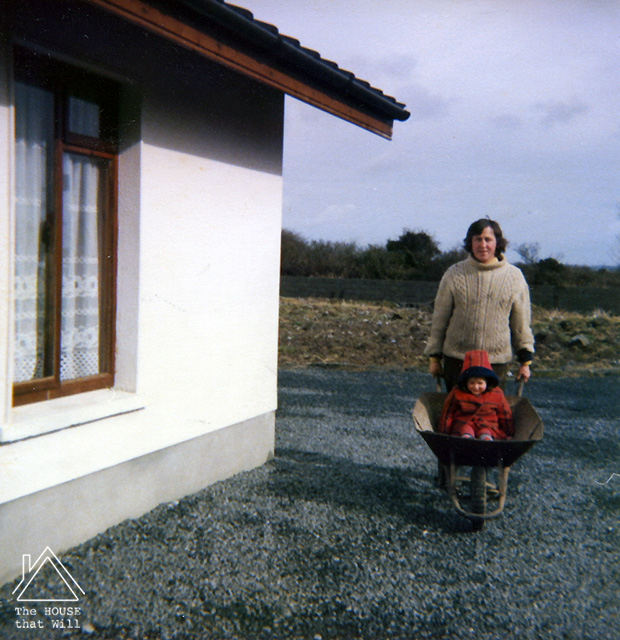 Me "helping" my Dad in the garden!
My appetite for gardening grew as I did and, at about age ten, I dug a new bed out of the rough ground behind my parents' garage. That was my own little plot to do with as I pleased, and I spent much of my childhood happily growing everything from Night-Scented Stock to Tomatoes. I didn't garden again until we owned our own home in the suburbs of Dublin, but I packed that little garden with all sorts of plants for year-round colour and interest.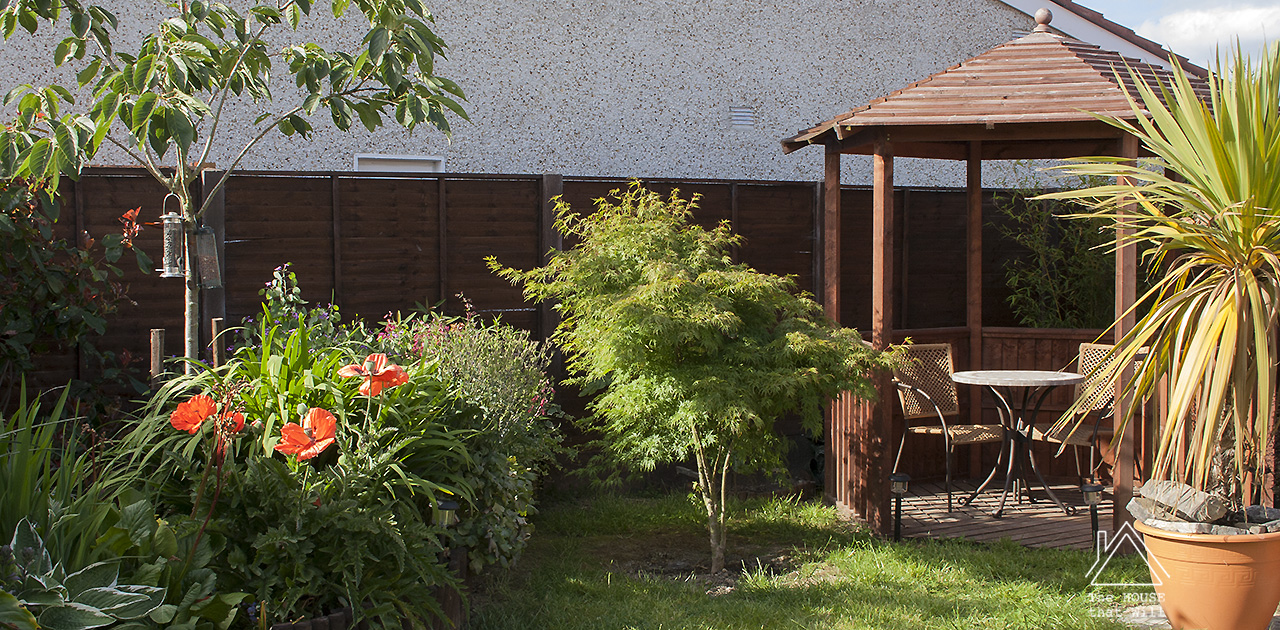 I filled my first garden with plants I loved.
Since moving here to the west of Ireland, I have been inspired by the likes of Caher Bridge Garden in Fanore, Woodville Walled Garden in Kilchreest, and Brigit's Garden in Rosscahill, all of which allow the surrounding landscape to blur the boundaries of the garden and to influence the design of it. Similarly, my goal for our garden is for it to feel like a bit of nature on our back doorstep. So if you're expecting neatly-tended rows of flowers and specimen plants, look away now - my taste is for something much more wild and untamed! (Well, maybe just a little tamed, eventually.)
https://www.instagram.com/p/BUMtfEjBOEA/?taken-by=thehousethatwill
Follow The House that Will
Facebook | Instagram | Bloglovin'
I have designed our garden here at The House that Will to include: a small native woodland, a lawn surrounded by tall hedges, flowerbeds full of cottage garden flowers, a tree-lined avenue leading to a little summerhouse, a wildflower meadow with a pond, a patio for entertaining, and a working organic vegetable garden with a small greenhouse. As with our interior, this is still very much a work in progress.

First summer after planting our trees.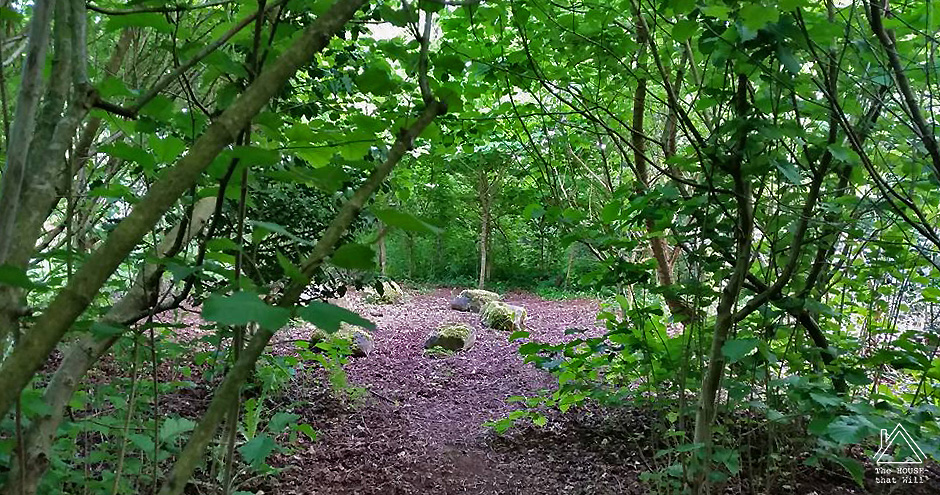 Seven years after planting our trees, and we already have a little woodland.
The woodland, hedging, and tree-lined avenue were the first things we did in the garden, and are already quite established. That helps make the garden feel quite mature. However, despite two attempts in the early years to get the lawns seeded, weather played foul with us and neither attempt succeeded. So let's hope it'll be third time lucky with that. This year, I am hoping to enlarge the patio and to create some flower beds.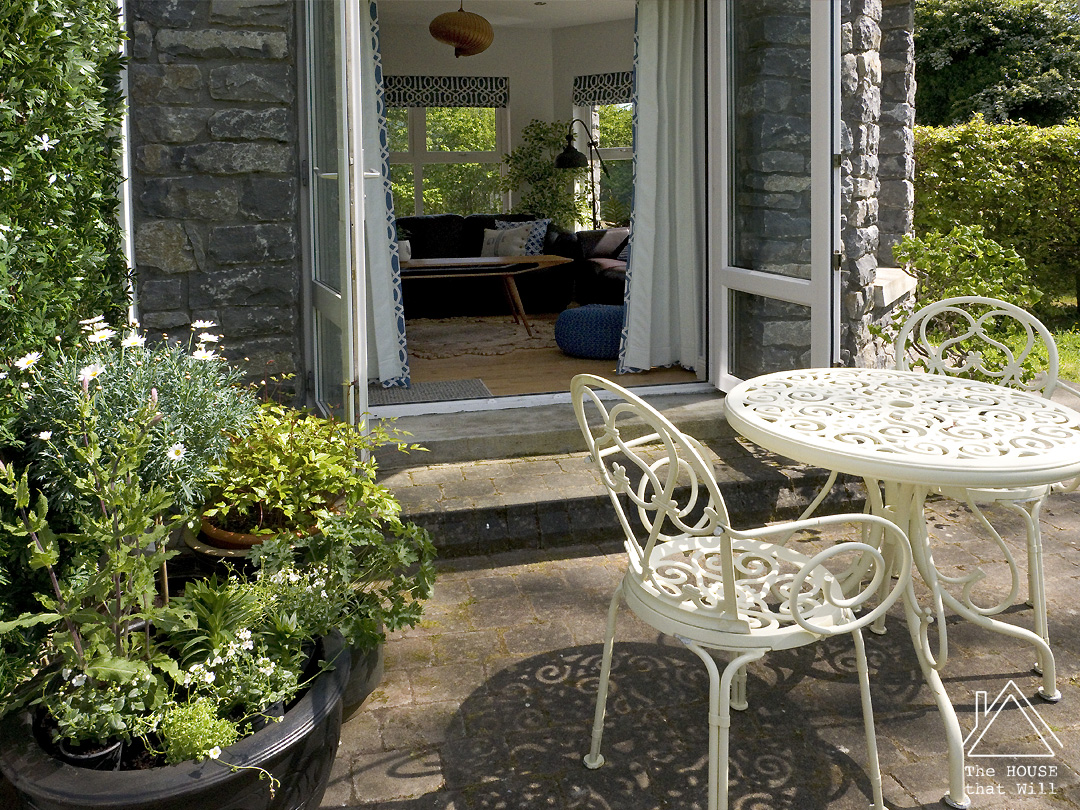 Our existing patio in early summer.
I have always loved nature, and I want our garden to be a haven for all sorts of wildlife. So far, we have had foxes, badgers, hedgehogs, pheasants, stoats, sparrowhawks, woodpigeon, newts, woodmice, squirrels visit the garden, as well as too many small birds to mention.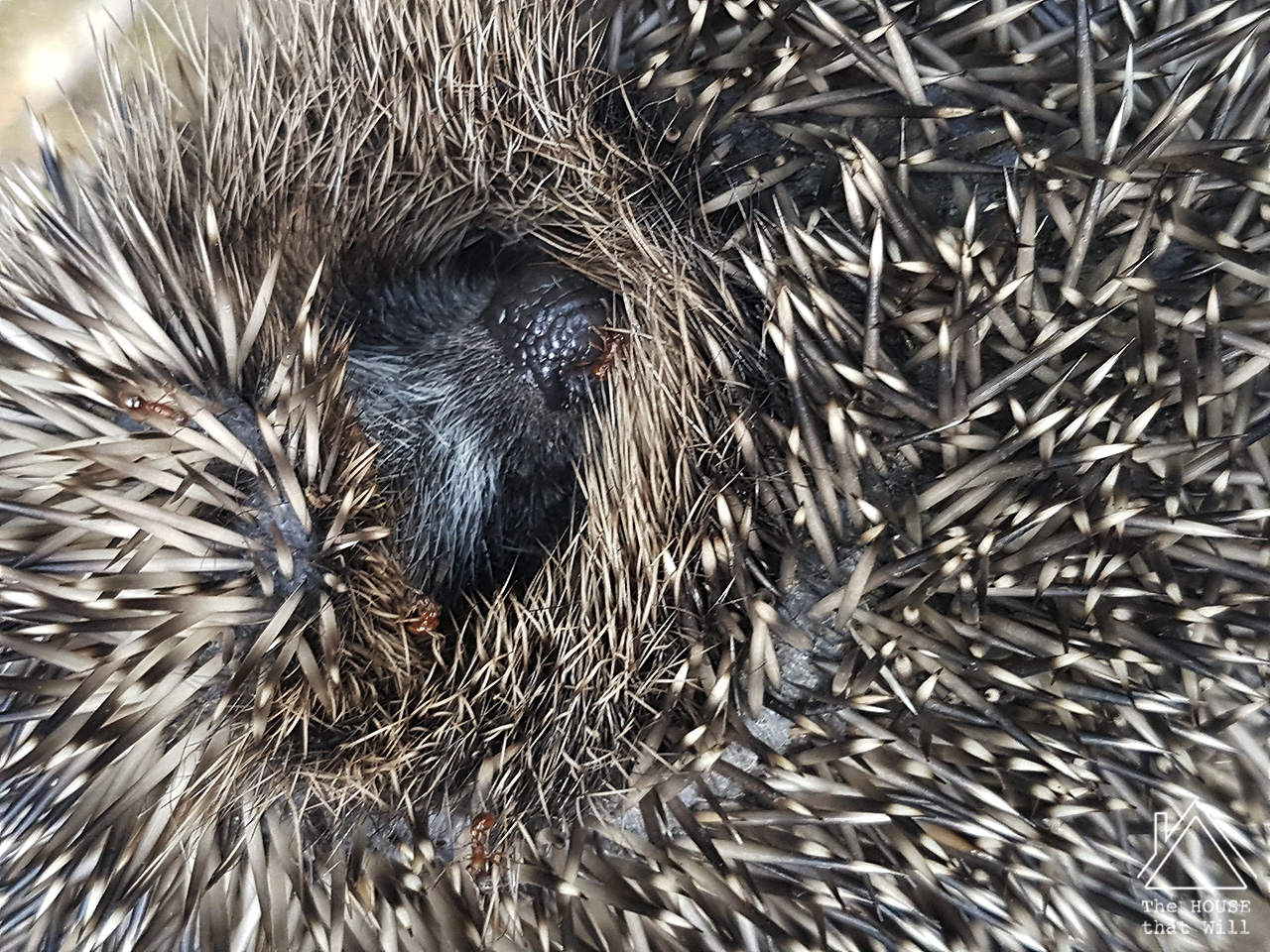 We have a family of hedgehogs living in the garden.
As the garden is an extension of our home, and something we consider a very important aspect of it, I have often thought about including it here on the blog. Recently, I published a poll on Instagram to see if that's something people would be interested in.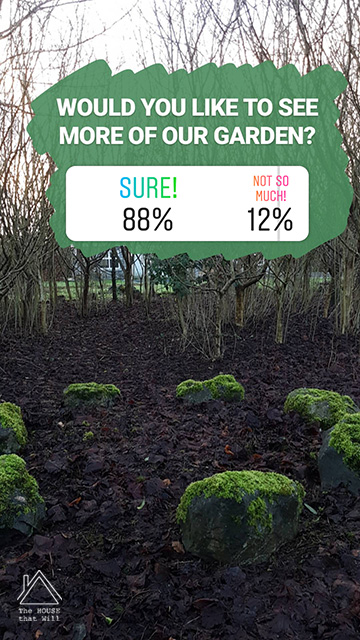 I think I'll take that as a yes!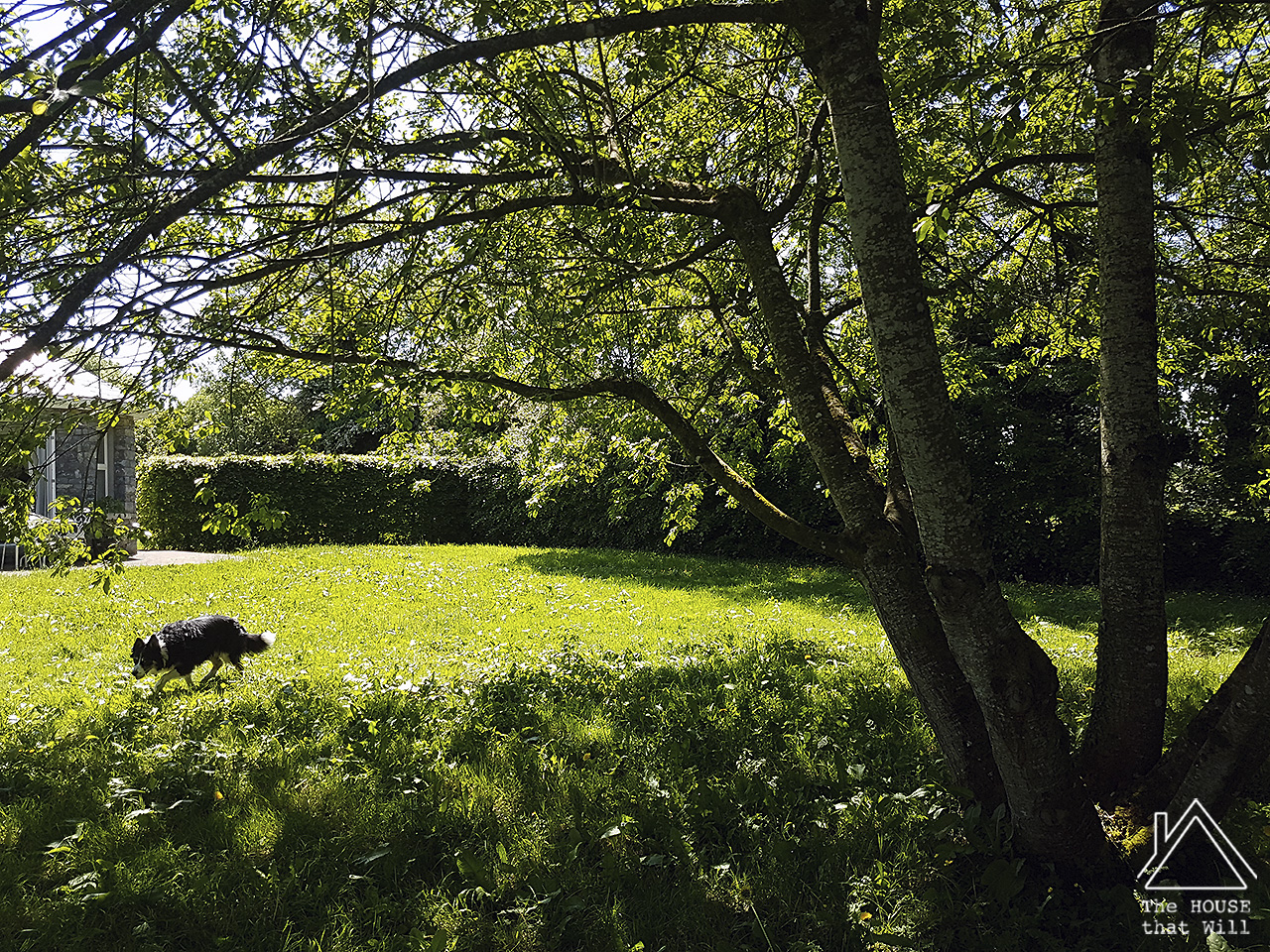 A shady place to sit on a sunny day.
So welcome to the newest addition to The House that Will blog, and I hope you will enjoy reading about all my exploits in the garden.