Yesterday, I made a dent in My Fabric Stash by sewing up a couple of scatter cushions (throw pillows) using some of my favourite fabrics. The cushions are for a sofa bed in our loft that we sometimes use as extra guest accommodation.
The sofa already had a couple of cushions that I made a few months ago. They were a coordinating pair: one with a bold pattern and one with a graphic silhouette. Both had shades of turquoise, navy, mustard, and blush pink.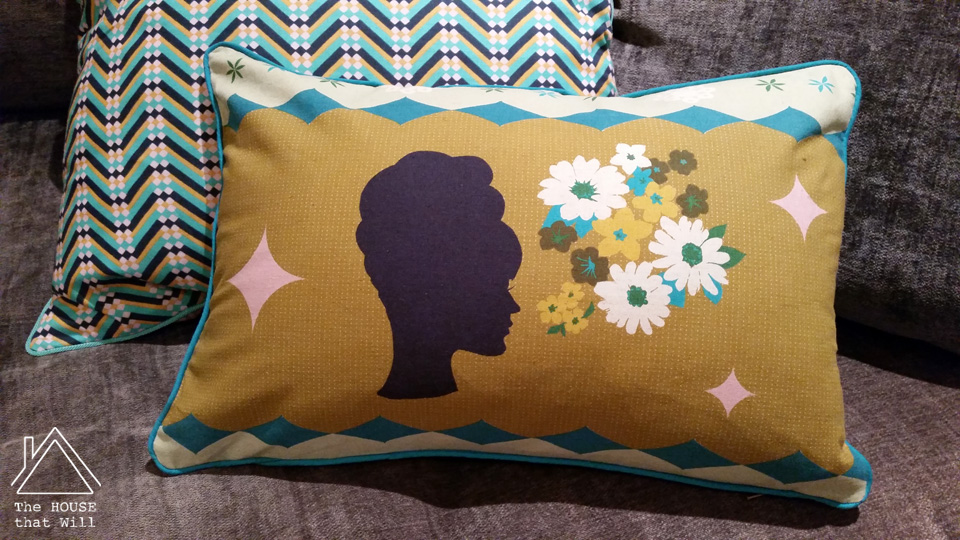 (I'm not sure how obvious it is in these photos, but the diamonds on the patterned pillow and the stars on the silhouette pillow are actually pink.)
You can find step-by-step instructions on how I made these here: Cushion Cover with Piping.
PIN THIS!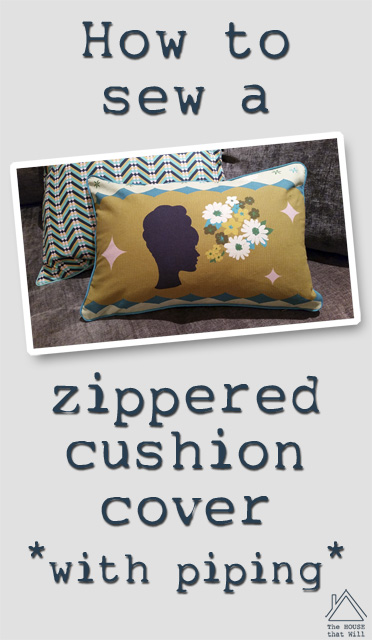 I used the same principle of pairing a pattern with a portrait to make another set of cushions. I wanted to introduce more green to the room, so the fabrics I chose for the new cushions include a beautiful emerald green and also pick up the colours in the existing cushions with some navy, turquoise, and mustard.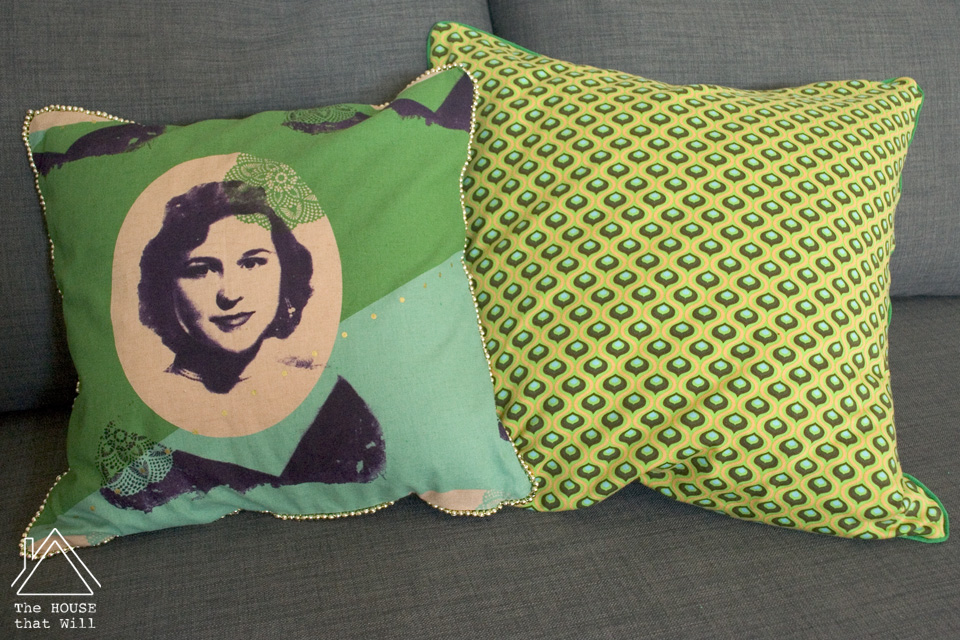 I love these fabrics! I started by deciding how I wanted to frame the face in the feature cushion.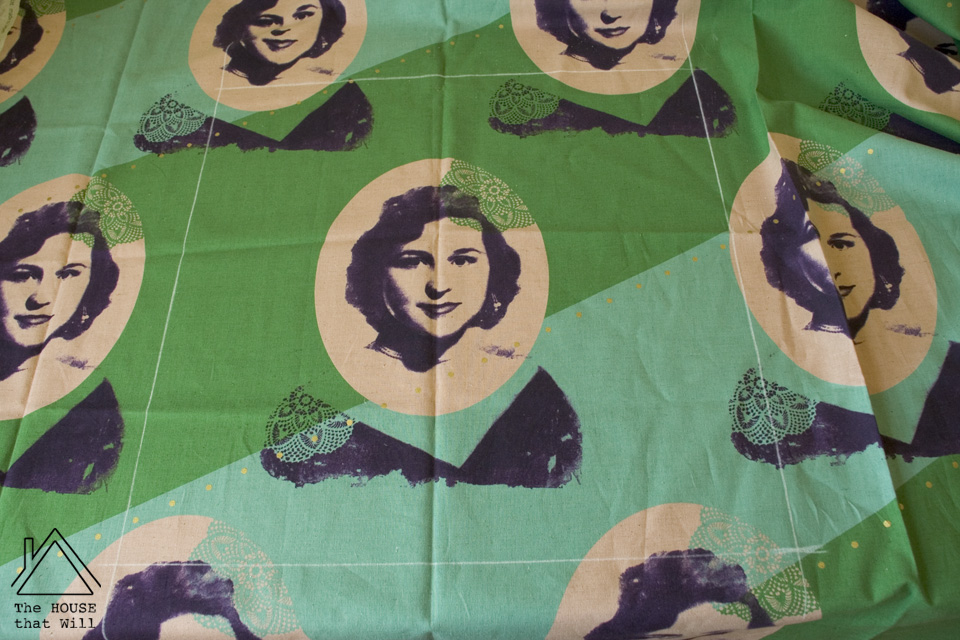 Then I chose a gold beaded trim for around the edges to highlight the gold printed dots on the textile design.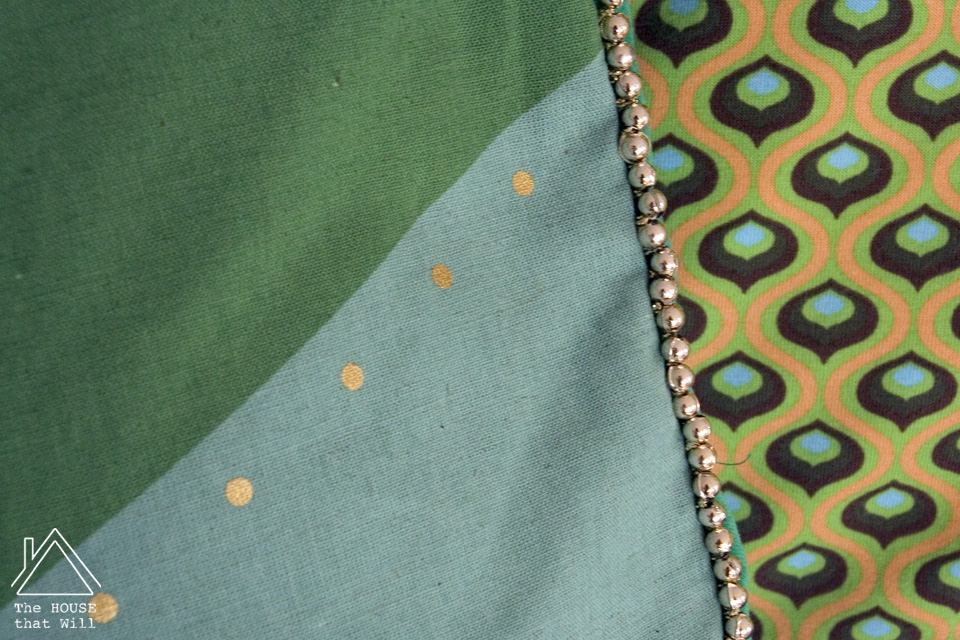 They're a slightly different shade of gold, but it still works, I think.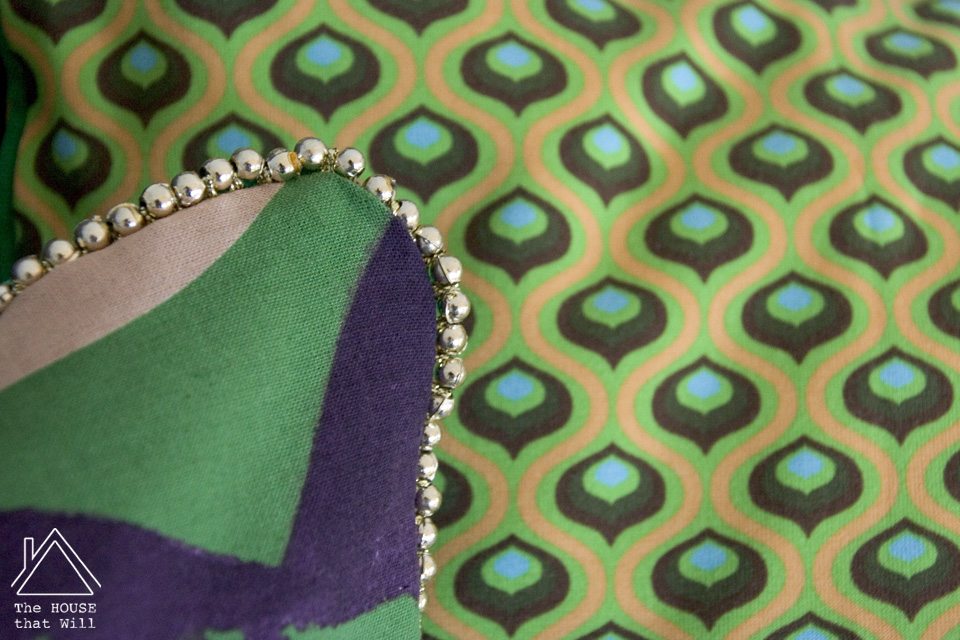 For the back of the cushion, I used a luxurious green velvet.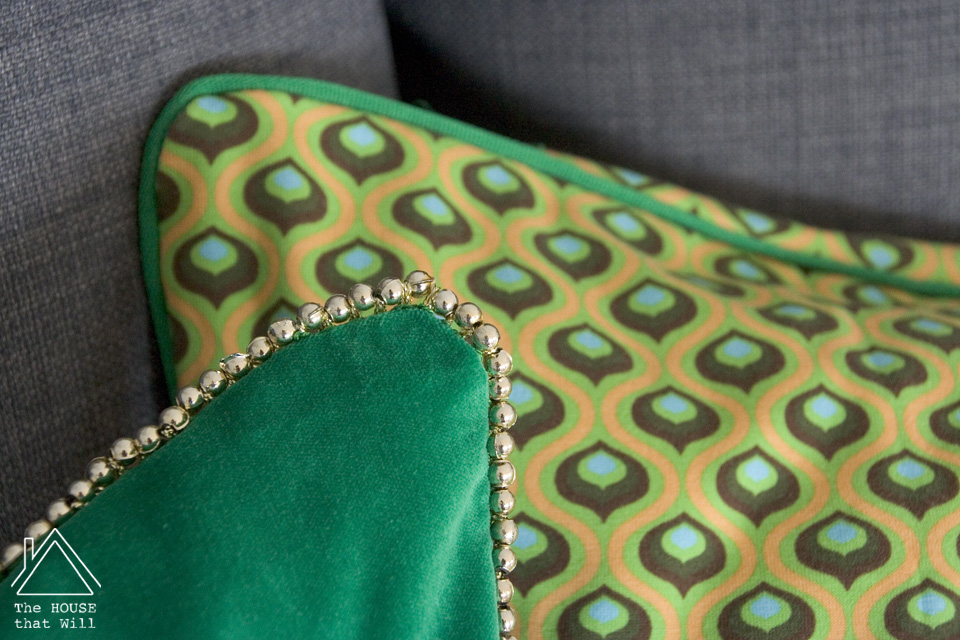 The patterned cushion has the same fabric front and back, with a green corded piping around the edges.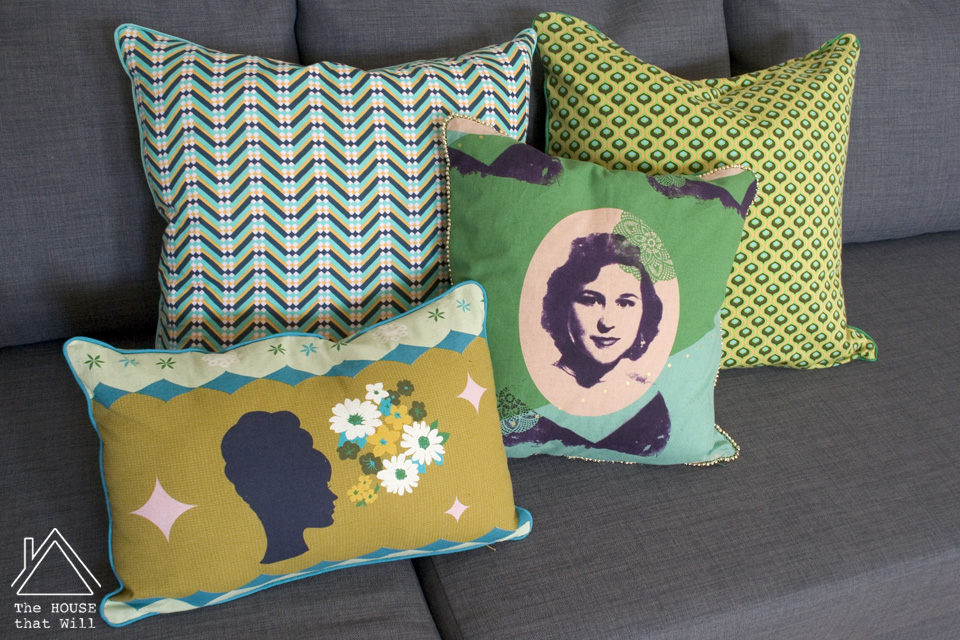 The room itself is still a work in progress, but I am really pleased with how the mix of colours in these cushions helps to unite my kinda whacky colour scheme! The great benefit of making your own accessories is that you can customise every detail.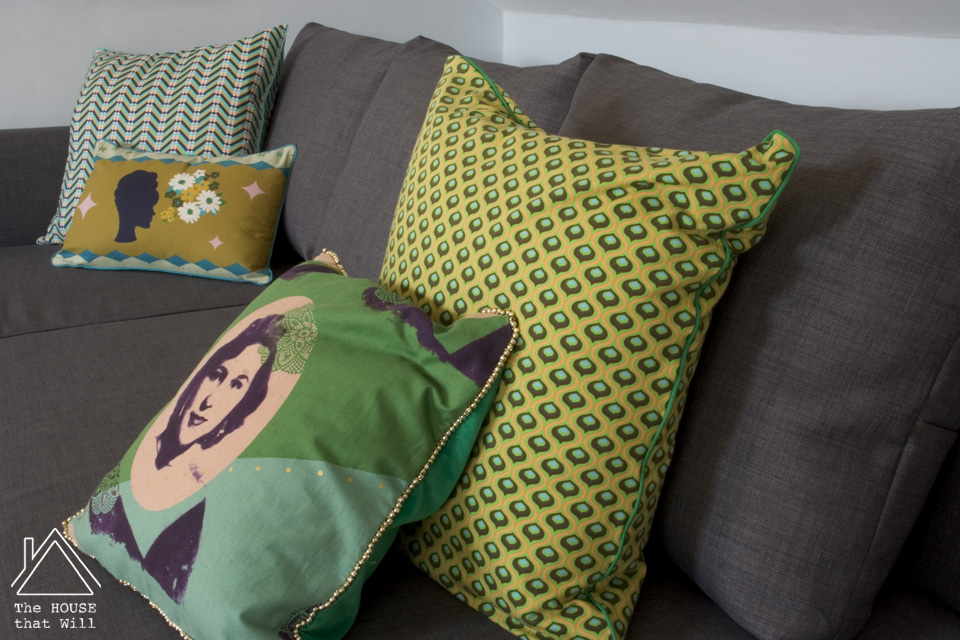 Follow The House that Will
Facebook | Instagram | Bloglovin'
Green, turquoise, navy, mustard, and blush pink ... it's a fairly unconventional colour scheme. But thanks to these cushions, a surprisingly cohesive one.
SOURCES
Ruby Star Polka Dot fabric (so-called for the gold polka dots) designed by Melody Miller for Kokka (my supplier is out of stock, but if you search online there is still a little of this fabric available out there).
Gold beaded trim from Woman Shops World on Etsy.
Green velvet was in my stash leftover from a previous project.
Groovy in Green by Stenzo from Wiggle Fabric on Etsy.
9mm green piping from Haberdashery and Trimmings on Ebay.

Related Posts:
Cushion Cover with Hidden Zipper